Home Security
Smart Locks to Control Access from Your Phone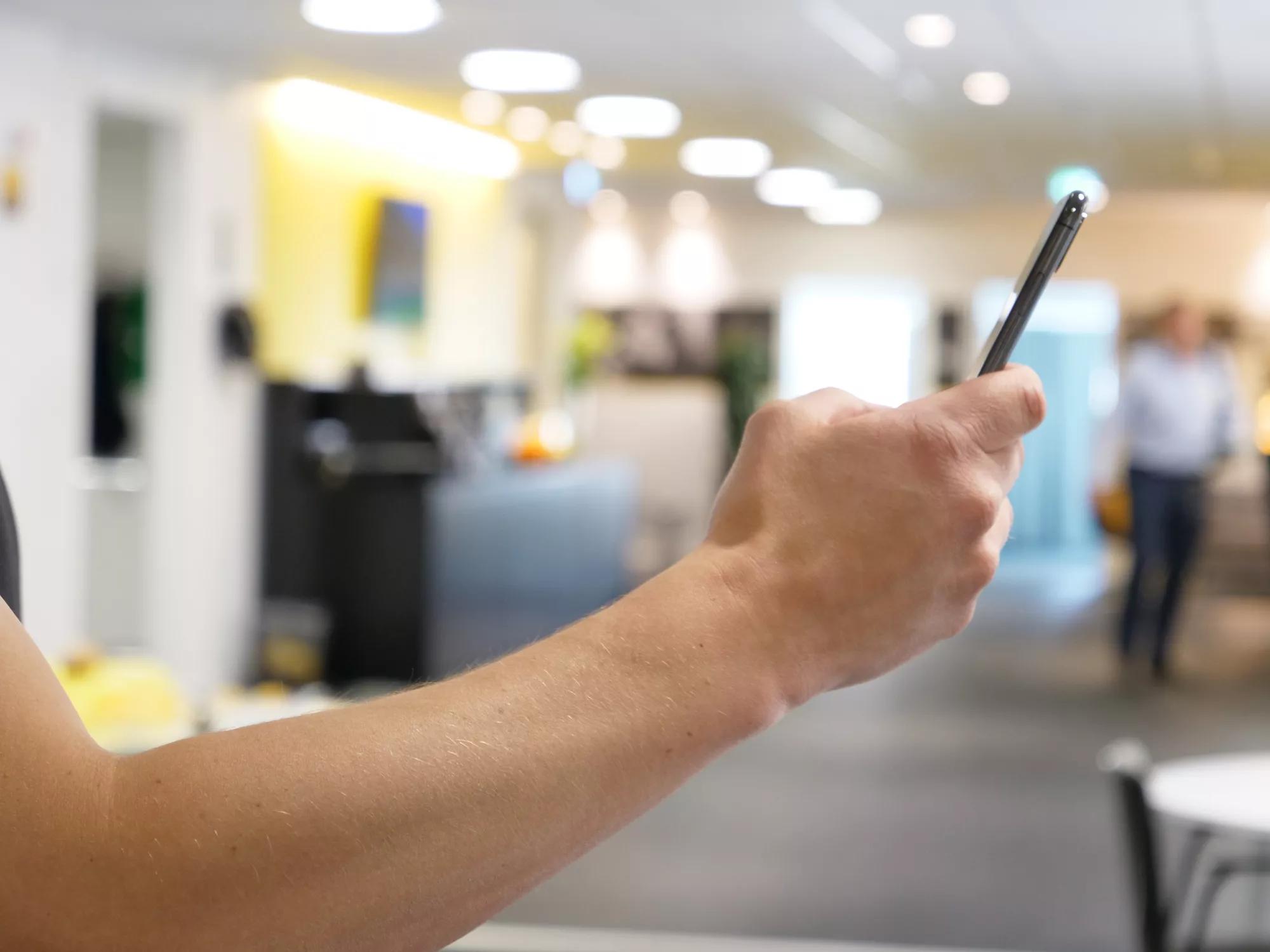 The smart lock device replaces the traditional mechanism with the freedom to be a remote gatekeeper. We have many different smart lock systems that can be used for houses, condos, or commercial buildings.
Remote and automated WiFi smart lock security (Residential & Commercial)
Using your app, you can control your WiFi smart lock system to lock and unlock a door lock from anywhere in the world. If someone's locked out and forgot their code, you can grant them access without meeting in person.
You can also set rules for your WiFi smart lock to automatically send you a reminder to lock if your phone exits the home or office, or have the security system arm whenever your last employee leaves for the day.
Residential WiFi smart door lock technology and smart lock brands
When looking for the best smart door lock system for your home, a few different options of keyless door locks are available to you. We offer among our WiFi door lock brands, many Weiser smart key locks options that are integrated with digital and non-digital keypads, depending on the style you want. Weiser locks don't have to make their name anymore in the WiFi smart lock market. All their newer systems can be integrated within our security smart system, which means that you can also unlock your doors from your smartphone, without having to use the digital lock all the time.
Commercial smart padlock : Advanced access management for digital locks & keypads
Your smart lock security app lets you set permissions for individuals at specific times. This ensures people only have access to places they're supposed to be and stops them from entering after hours. You can add or remove rules for your keypad lock as security levels change.
For visitors or tradespeople to your office or home, you can give guests temporary access codes on your keypad door lock that expire when they leave. This will make them feel independent and welcome, and it will remove the hassle of having to be there to let people in and out. You can disable their codes at any time and never worry about changing locks or replacing lost keys.
Landlords have started using this to grant a tenant access for as long as they need without interacting in person. The codes can be deleted when the tenant moves out. It's a perfect solution for door locks management on your keypad.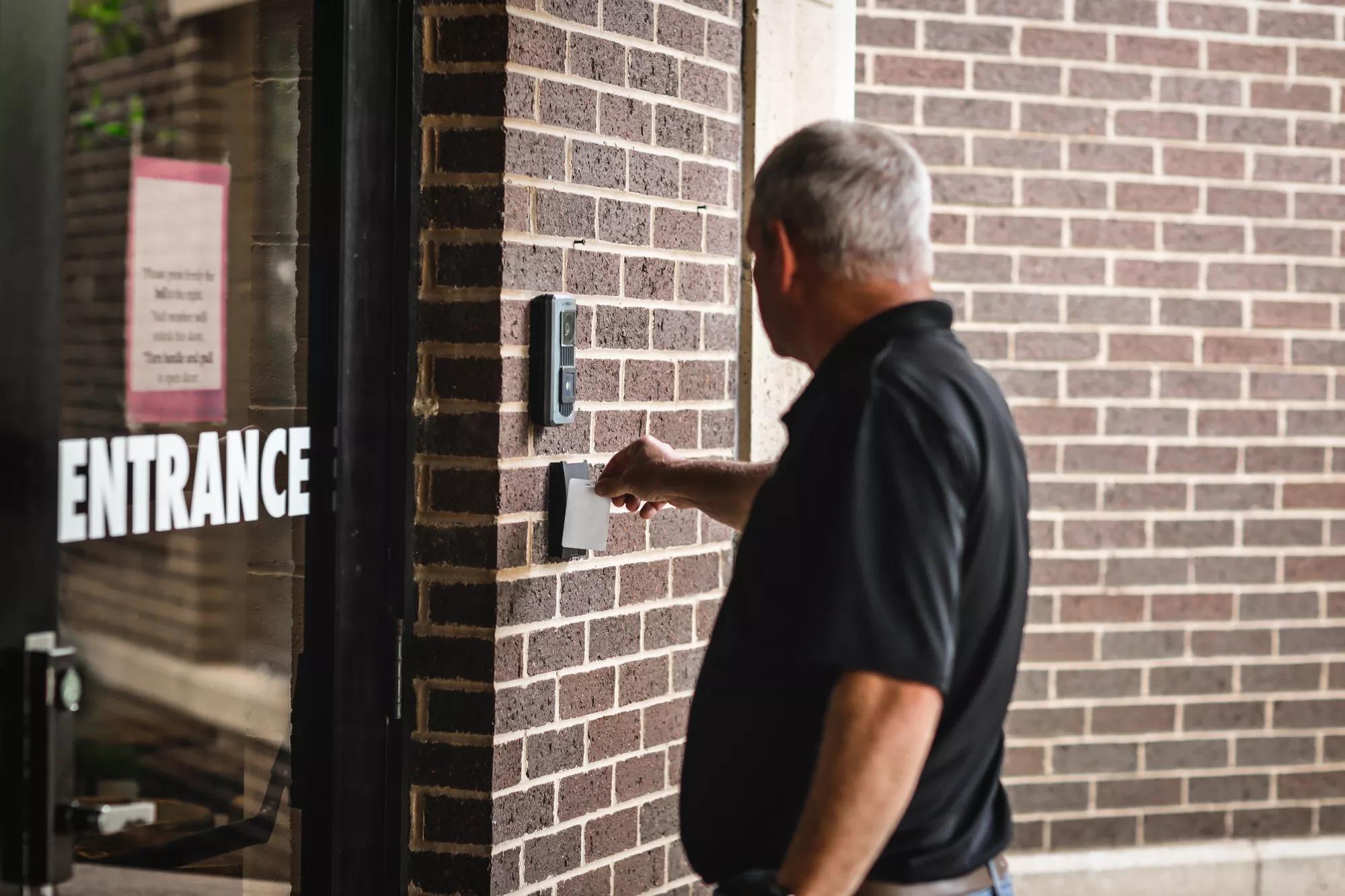 Property monitoring with WiFi door lock technology and security door locks
Since each person has a unique code and/or unique card, you'll know who's accessing any part of the building at a given time. Use this to monitor for an unusual activity like a child sneaking in late or an employee regularly sticking around after dark. The smart padlock security system can send you real-time alerts when someone is using their code at a strange time or unsuccessfully trying to enter prohibited areas.
Your WiFi door lock also gives you valuable data about your property. Learn more about the flow of people within your business and find inefficiencies. You may notice some employees requiring more permissions and others that don't utilize the ones they have on the smart padlock.
Smart Locks = Smart keys for front door locks
Smart locks such as the Weiser smart lock can easily integrate with your current system so you can introduce it in stages: try it with your front door lock and extend it to other main access points at your pace. You'll eliminate the need to manage an assortment of keys between multiple employees with different clearance levels and avoid the vulnerabilities of reprogrammable cards. Embrace the smart key technology and become digital by equipping your building with keyless door locks, for your front door locks.
If you want smart padlock technology professionally installed in your home or business to lock your doors, contact our experts today.
Disclaimer: By using the Blog section of this website ("Blog"), you agree to the terms of this Disclaimer, including but not limited to our terms of use and our privacy policy. The information provided on this Blog is for informational purposes only. Such information is not intended to provide advice on your specific security needs nor to provide legal advice. If you would like to speak to a security representative about your specific security needs, please contact us.