Home Security
Smart Home Monitoring is The Future of Home Security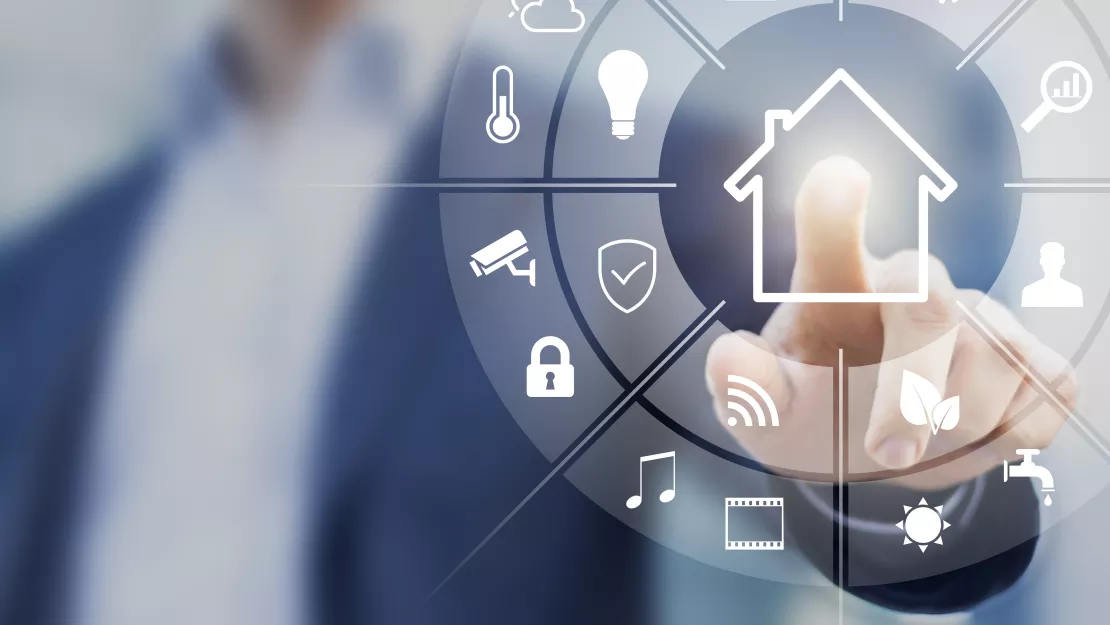 When your security systems are connected to a smart home monitoring system, your phone becomes a remote control for your house. "Did I remember to lock the door" will never be a question you have to ask again because you can trigger an automatic lock with the touch of a button.
But that's only one of many benefits.
Smart Home Mobile monitoring
No matter where you are, you'll know what's going on in your house. Did one of the outdoor motion sensors activate? Receive a notification and within seconds you can watch a live feed from your surveillance cameras right on your phone. Switch through the different cameras at your pace and monitor your house as if you were there.
The system will alert you to any alarms, update you on the status of your devices, and monitor the temperature of your household. It's all the information you need as a homeowner in one place.
Out-of-home control Smart Home capabilities
This smart home system includes more than monitoring; you also have the ability to make changes. Create different security settings for when you're at home, away, or asleep to quickly change the system throughout your day. A smart home monitoring app lets you set the alarm remotely when you leave and disarm it from your car when you return home.
When you're on vacation, use your smart home controls to create a fake presence in your house to deter break-ins. Set automatic hours for your lights to turn on and off or connect to smart blinds to open every morning. When someone comes to the door, you can even receive a notification through your phone and talk to them through the doorbell.
Save money while securing your home
While better control of your home is useful, it can also be extremely affordable. With all your lighting and heating linked to a monitoring system, you'll save money by eliminating unnecessary energy us-age. When you set your security system to "away," it can ready the alarm, turn off lights and adjust the heat.
Speaking of the heat, since few things are more uncomfortable than waiting for a freezing house to warm up in the winter, you can set your smart thermostat to manage temperatures so that never hap-pens. Program your heating by room to follow a planned cycle based on day, month or season to keep everything as you like it without a thought. It's a simple way to avoid overheating your home dur-ing irregular hours when no one's around, while keeping it from getting too cold. And it lowers your monthly bill without needing to readjust your thermostat six times a day.
A smart home is an easy home
Smart home monitoring seems complicated, but it's not. Its controls are simple enough for a child to learn how to set the alarm before heading to school.
Fill out the form on this page to learn more about smart home monitoring systems and how they can give you peace of mind as a homeowner.
---
Disclaimer: By using the Blog section of this website ("Blog"), you agree to the terms of this Disclaimer, including but not limited to our terms of use and our privacy policy. The information provided on this Blog is for informational purposes only. Such information is not intended to provide advice on your specific security needs nor to provide legal advice. If you would like to speak to a security representative about your specific security needs, please contact us.