Home Security
Home Security is More Than a Lock on the Door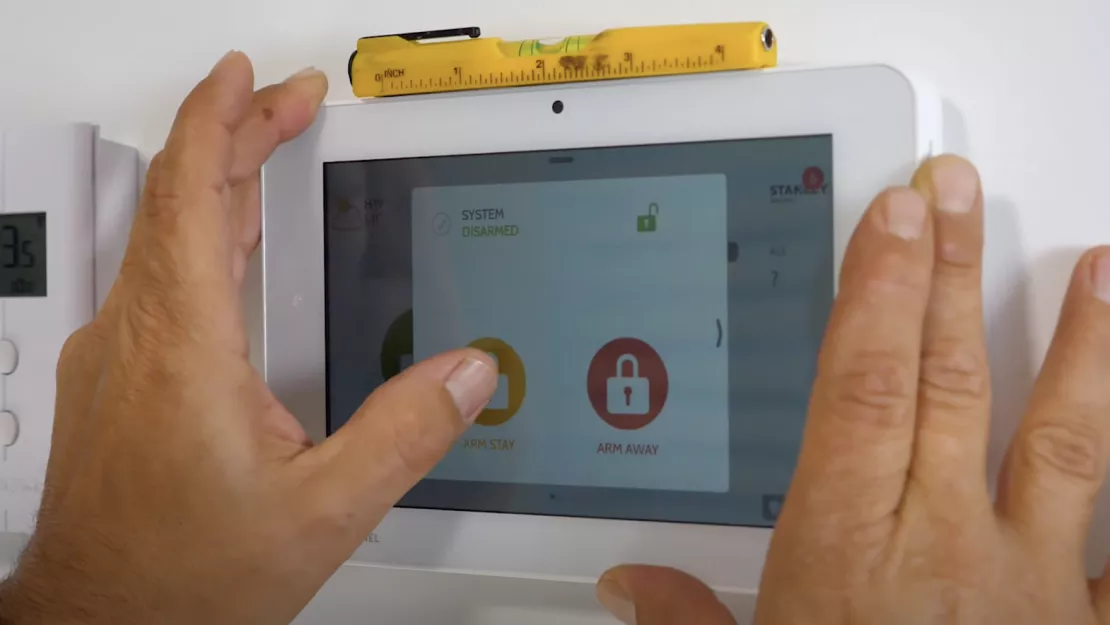 Most people think of home security as break-in prevention, and understandably so. As a homeowner, feeling safe by neutralizing external threats makes all the sense in the world. But as any security expert will tell you, the hazards inside your home are undeniably worth the same amount of attention.
True home security encompasses protection from anything that could threaten your safety, that of your family and your home. In addition to break-ins and thefts, this includes fire, gas and water damage. Accounting for these potential dangers and learning how to track them is an important step in preparing your household for the future.
Where there's a smoke alarm there's usually less fire
The National Fire Protection Association reports that from 2012 to 2016, the death rate in residential fires was more than doubled in homes without a working smoke detector. That's why a smoke detector is often the first home security device installed in a home. Ensure that you have the recommended num-ber of devices for your home and focus on proper installation and testing for your safety.
Home security systems will deter and detect break-ins
Simply having a visible home security system will discourage many burglars from attempting a robbery. It only takes them a minute to get into your house and an average of ten minutes to take what they want, so prevention is the best practice.
While security cameras are great deterrents, they also provide key information for law enforcement if a crime takes place. They may record footage of thieves surveying your home or capture identifying fea-tures after they've unlawfully entered. If you're worried about being in your home during a theft, a silent panic button may put your mind at ease and can quickly alert the authorities if you feel your life is in danger.
During a break-in, the faster an alarm sounds, the better. Install door and window sensors to trigger when you're not home and glass break detectors to sense when someone is trying to enter by force. Motion detectors will help make sure no one is in your house without you knowing, and they can be adjusted so pets won't activate them. They can even be positioned outdoors to trigger if someone ap-proaches your house at night.
Don't let a leak become a liability
Whether it's gas or water, even a small amount can lead to disaster. A carbon monoxide detector is a must-have for securing your home against preventable poisoning. As for the long-term risks of water damage, they can be easily avoided with the right system. A combination of water leak detectors and an automatic shut-off valve can make short work of an issue before it becomes a problem or worse.

Home Security System: that eye in the sky that keeps you safe
For the best results, run all your home security devices through a 24/7 monitoring centre. You'll be kept up to date with everything happening in your home from the convenience of your phone, and security experts will be notified as soon as a problem arises so you can focus on your own safety.
Fill a form to obtain a free personalized quote.
Disclaimer: By using the Blog section of this website ("Blog"), you agree to the terms of this Disclaimer, including but not limited to our terms of use and our privacy policy. The information provided on this Blog is for informational purposes only. Such information is not intended to provide advice on your specific security needs nor to provide legal advice. If you would like to speak to a security representative about your specific security needs, please contact us.