Home Security
Door & Window Contact Sensors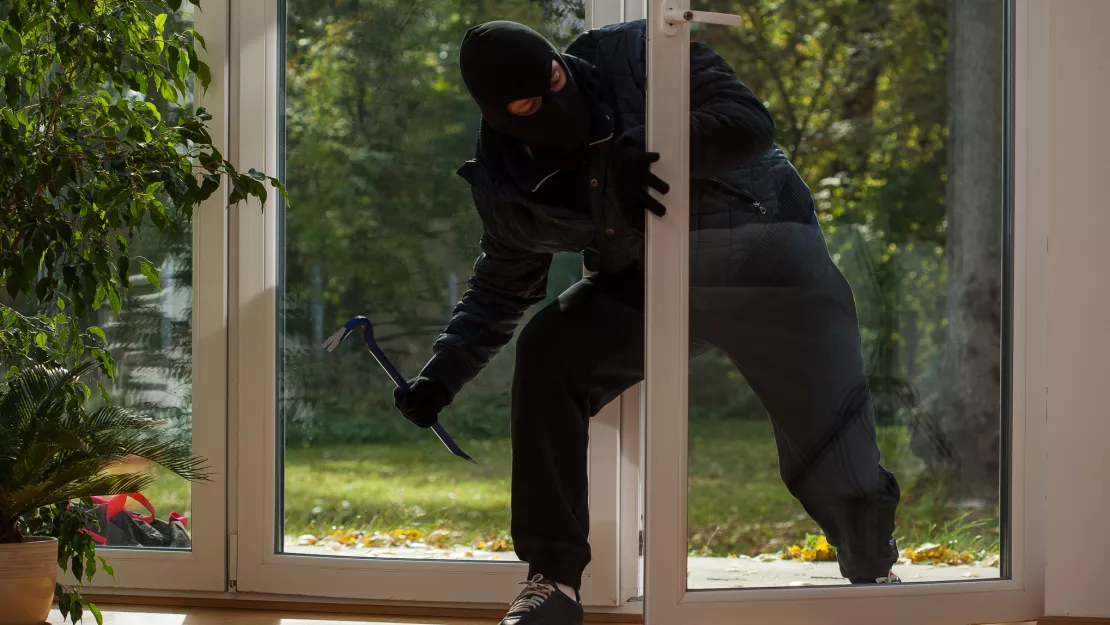 Monitor your doors and windows with wireless contact sensors
They can trigger an alarm while you're away or send helpful notifications to keep you aware of what's happening when you're upstairs. Below are a few ways door sensors can help you feel more secure.
Door sensors are an early warning against break-ins
If anyone enters your house when you're not around, you'll know about it right away. You can monitor the situation through your security cameras and alert family members or neighbours while we contact the police.
To add an extra layer of security, you can place sensors directly on your home safe, entrances to rooms with the most valuables and rooms you might not want kids going into, like a home office or a music room. If you have less than 100 percent trust in your kids' friends, extra security in your house isn't the worst idea in the world, especially with how easy it is to manage with the right sensors, the right app and the right plan for using both.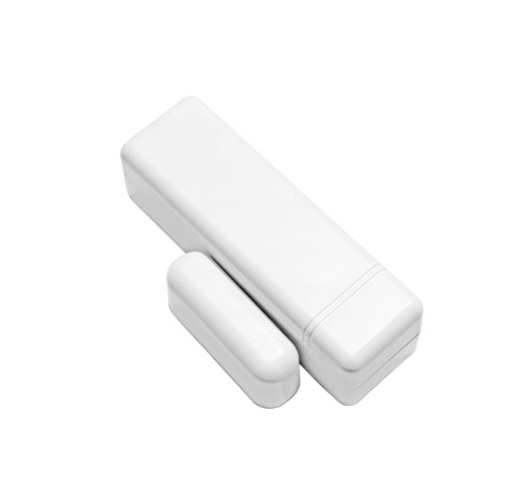 Improve security around your property with door sensors & gate sensors
Contact sensors are easy to install by putting one half on the door and the other half on the frame where the two sensors meet. This simplicity makes them a good choice for outdoor gates and fences as well.
You can link your door contact sensors to smart lighting that turns on when anyone enters your backyard at night. Also, you can set the system to send a notification whenever someone enters your property, or you can limit those alerts to when the system is set to "away." This feature also works well for keeping kids out of backyards or around pools when you're not around.
Ensure your doors and windows are closed with a door sensor
Door contact sensors alarms let you know if an entrance has been left open for longer than usual or at an irregular time. If you connect a smart thermostat, it can even adjust your heating or air conditioning to avoid wasting energy if a door or window is open for an extended period. In addition, you could arm your system as ''ARMED STAY'' which would arm your door and window sensors, but wouldn't arm your motion detectors. This way no one could enter or leave your house without you being alerted by your door alarm sensor.
Secure unsafe rooms or cabinets with a door sensor
If you're worried about a young child going into the garage or rummaging through a cleaning closet or medicine cabinet, fit those doors with smart locks and door contact sensors that are set to send you a notification as soon as they're opened. The same can even be used to monitor medicine cabinets. You can also set the system to notify you if you haven't opened the cupboard all day — a quick and easy reminder to keep pill-taking on track.
Get your windows & door sensors installed without worry
Door contact sensors are wireless, with a battery life of up to 10 years and a notification when it's running low. They are a no-brainer when it comes to smart home security. The door sensors communicate seamlessly with your current security system and can even alert you if someone is trying to tamper with them. To improve your home security with wireless door and window contact sensors, contact one of our security experts today.
Disclaimer: By using the Blog section of this website ("Blog"), you agree to the terms of this Disclaimer, including but not limited to our terms of use and our privacy policy. The information provided on this Blog is for informational purposes only. Such information is not intended to provide advice on your specific security needs nor to provide legal advice. If you would like to speak to a security representative about your specific security needs, please contact us.