Business Security
What are 5 of the Most Common Business Security Systems?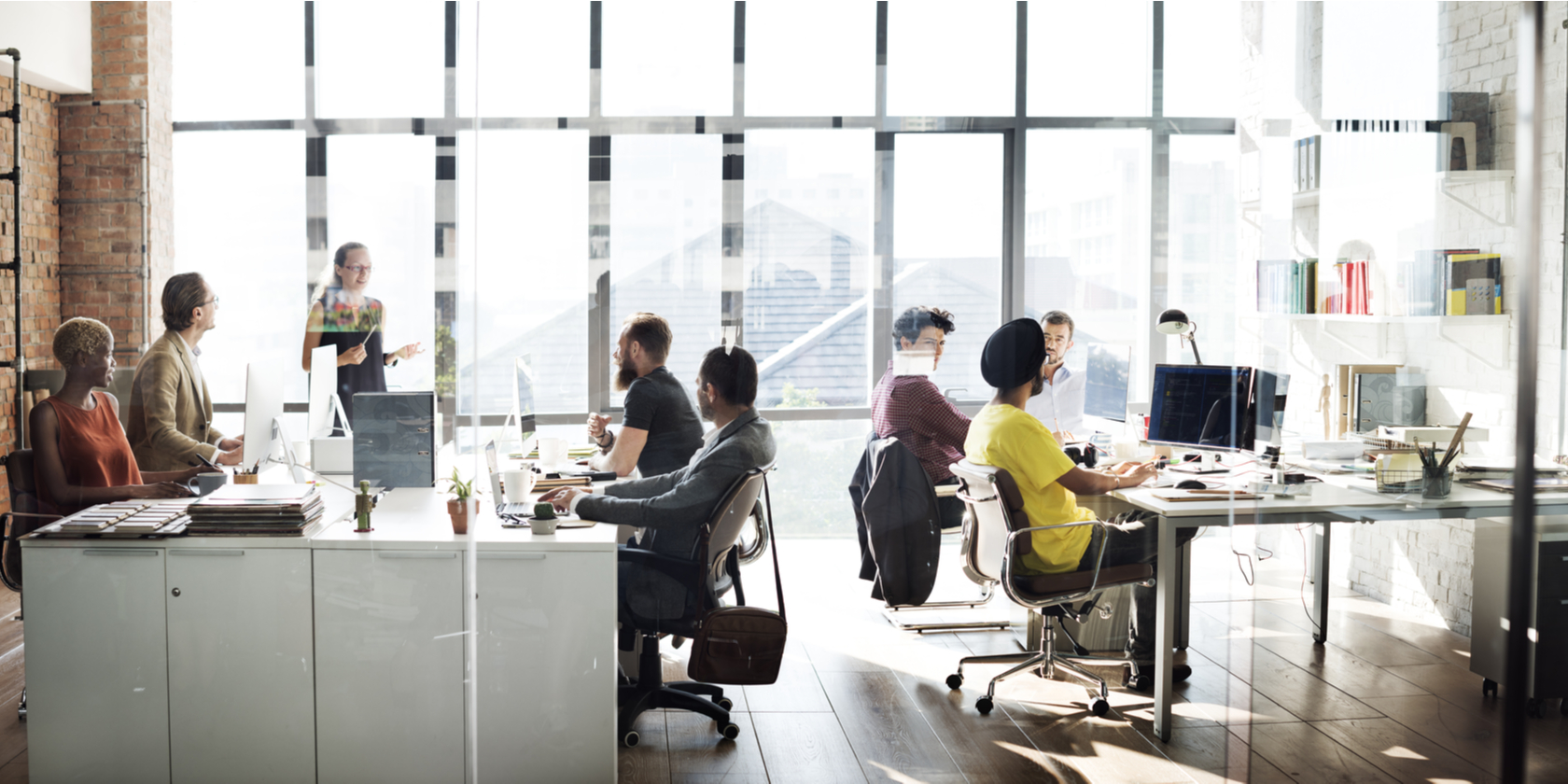 What are the most common business security systems you need to consider? We know that choosing the right security for your business can be hard, especially with so many different options and technical solutions available. To help you cut through the noise, we'll explain the most important solutions for protecting your assets and creating a safer and healthier environment.
We'll cover:
1. Intruder Alarm Systems
2. CCTV & Video Surveillance
3. Fire Detection Systems
4. Access Control
5. Monitored Security
Introduction to Business Security
Business security systems can help organisations protect their vital assets and people at work. The first systems that may come to mind like Intruder Alarm Systems and CCTV, have traditionally been implemented to prevent outsiders from getting access to your property and hopefully gather evidence if a threat or incident ever occurred.
However, in this article, you won't just learn what the most common business security systems are. You'll also learn how the technology behind them has evolved to offer organisations better protection, 24/7 security coverage, and helpful analytics to help make your security, workplace safety, and operations more predictable.
What are the latest trends in business security?
A recent study found that more than half (56%) of organisations without security systems in place stated that they planned to invest in two or more security products/systems in the next 12 months, with 24-hour alarm/video monitoring services towards the top of the list.
They also found that as security solutions become central to organisations' health and safety strategies, integration capabilities have become even more important than in the past. Gone are the days of standalone security systems.
Don't worry if you're not sure where to begin with business security, we understand choosing the right solutions for your organisation can be tricky. That's why we created this helpful guide to help you get started.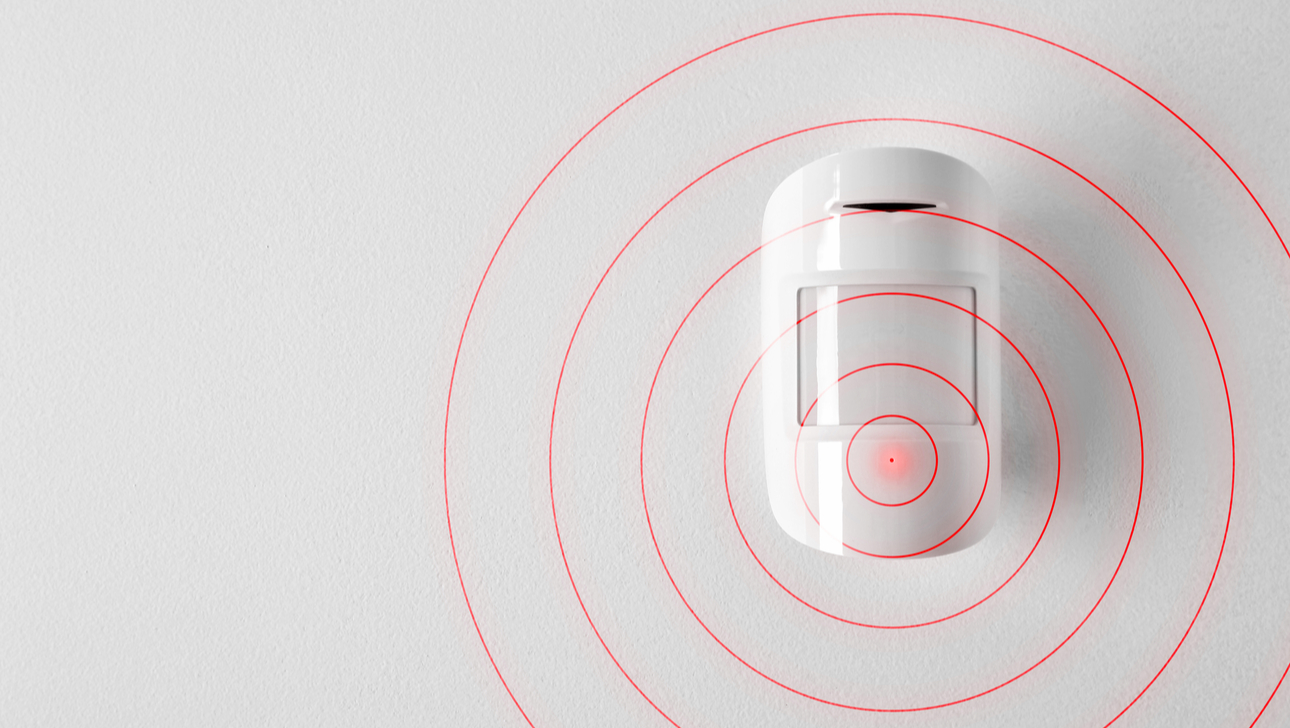 Business Security System #1 - Intruder Alarm Systems
Intruder Alarm Systems can help to deter potential intruders from your premises and warn you if your external perimeter has been breached.
It probably isn't a surprise to hear that intruder alarms are one of the most common business security systems. After all, an intruder can damage your property, harm your employees or steal your assets, which is why it's especially important to install an intrusion system you can rely on.
It can act as a deterrent but being warned when there is a potential threat is also important. Should an intrusion occur, intruder alarm systems provide a warning either to you or through a remote monitoring centre (if you have professionally monitored security), enabling you to act quickly and alert the emergency services as soon as possible.
Most commercial intrusion systems utilise motion sensors and window and door sensors to detect anyone potentially trying to gain access. These can be linked to an alarm inside or outside your property, and to professional monitoring centre.
There are also other technologies being widely adopted to supplement intruder detection, like thermal perimeter detection. This uses state-of-the-art thermal imaging technology and analytics to help identify potential threats.
For the quickest possible police response, we recommend professional monitored security services like alarm monitoring, which we'll discuss in more detail later in this article.
If you're stuck trying to choose the best intruder alarm system for your business, try reading these helpful tips.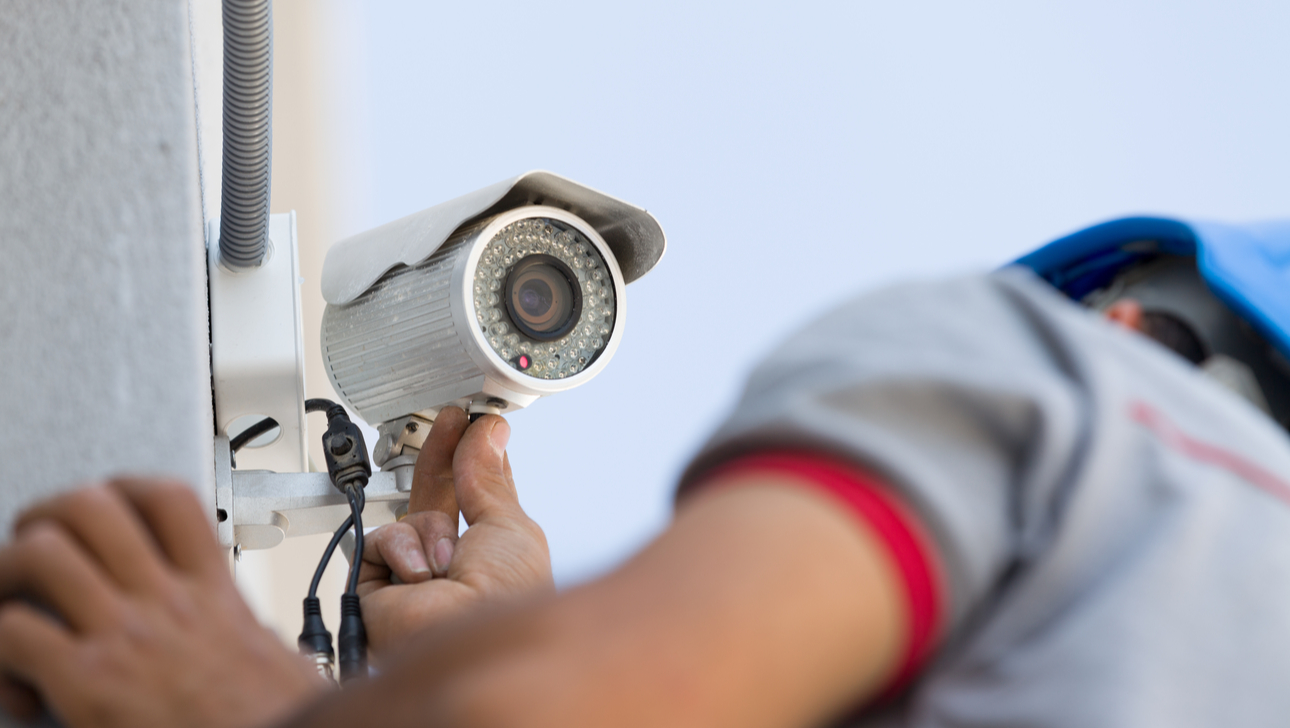 Business Security System #2: CCTV & Video Surveillance
CCTV & Video Surveillance is another common business security system and has become a critical component of a comprehensive security strategy. It can serve as an effective crime deterrent for many industries, whether you're worried about retail theft in a shop or theft in a warehouse.
CCTV has traditionally been a reactive solution, as have many business security systems. An incident may have occurred, like a break-in or a safety incident at work, and businesses could use the video footage as evidence to support any investigations.
Nowadays, the right CCTV & video surveillance system could help you gain visibility of what's happening in your business, live and at any time. We've seen increased adoption in recent years of cloud video surveillance systems that you can monitor and receive alerts from on your smartphone.
With these advances, businesses can now use video surveillance footage to help analyse and improve their operations. Creating more efficient operations is one area where we expect to see CCTV and its use greatly evolve in the future, thanks to advances in AI and machine learning. With that in mind, it is important to choose the right business security system that can be adapted and scaled to meet your needs in the future too.
The latest technology has also further empowered advanced monitored security services like CCTV monitoring and virtual guard tours. Many businesses in the UK now benefit from 24/7 security coverage with these services, which can be a more cost-effective alternative to manned guarding.
Again, we'll cover monitored security in more detail later, here's also a helpful article about CCTV monitoring specifically.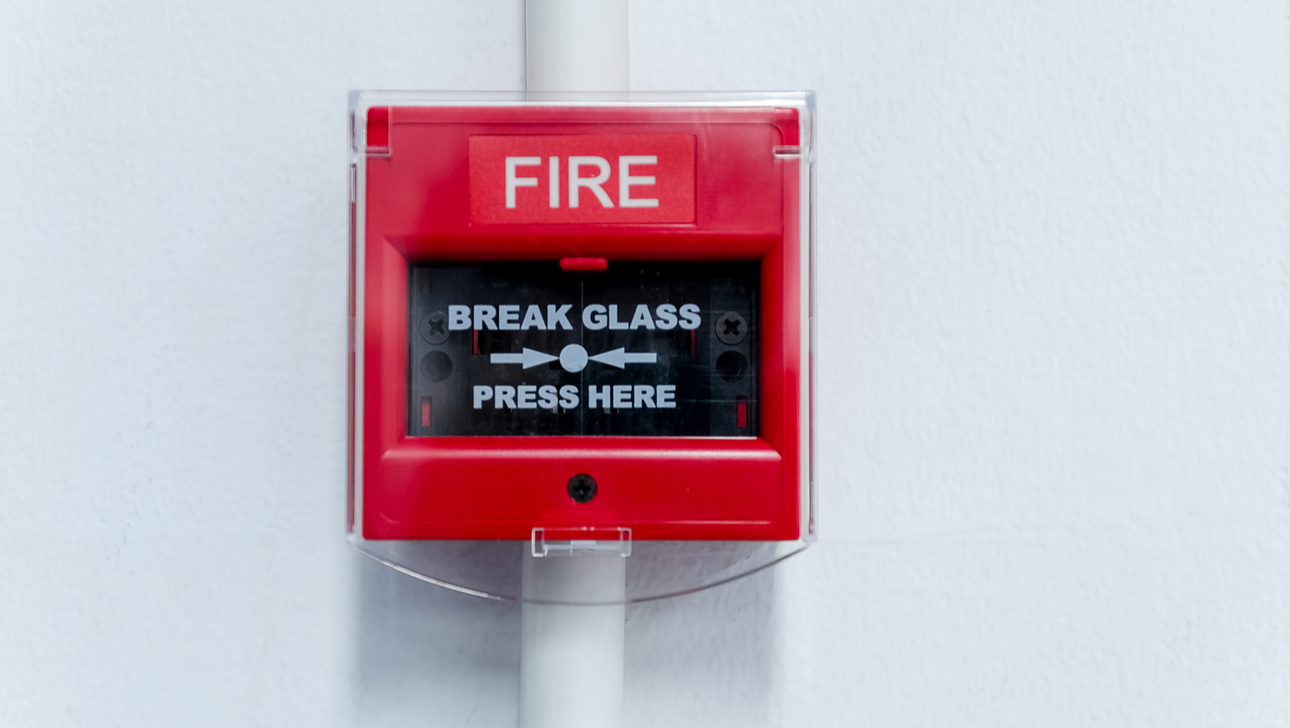 Business Security System #3: Fire Detection Systems
Fire safety is not just a consideration for businesses in the UK, it's a legal requirement. That's why installing the right comprehensive Fire Detection System isn't just a common business security system, it is essential for any commercial premises.
The principal aim of any fire alarm system is to raise an alert in the event of a fire risk. There are varying components in fire detection, alarm, and suppression systems. Therefore, it is important to carry out in-depth surveys and consultations with a fire safety expert prior to installation to ensure you have the right cover to stay protected and compliant.
The effectiveness and efficiency of your fire safety systems could be improved with the help of a smart fire alarm management system. It can integrate into your existing fire alarm panel to capture and report fire alarm activity – this includes keeping records in the cloud to ensure they're safe and compliant for auditing.
You can learn more about fire safety, who is responsible, and how to secure your business in this helpful article.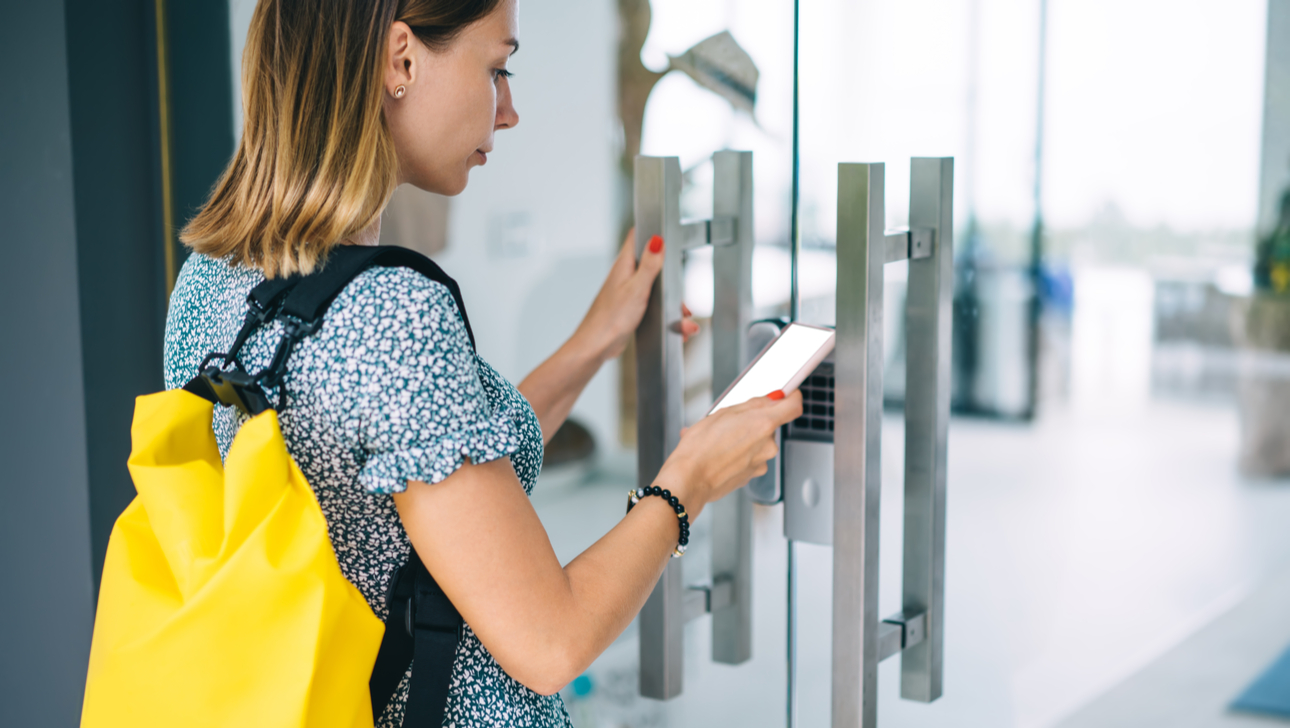 Business Security System #4: Access Control
Access Control systems are designed to help manage the flow of people throughout your business. It's an effective way to let the right people in and keep the wrong people out.
Access Control systems have been in place for centuries if you include a simple lock and key. Nowadays, the technology is much more advanced to provide solutions that help to eliminate threats posed by uncontrolled entry points and reduce friction where access control is required.
Many businesses now utilise biometric access control and smartphone-enabled access control systems to negate the needs for keys, fobs, or cards that could otherwise be lost or stolen. There are now solutions that make managing access control more scalable with the ability to control your buildings from anywhere, whether you operate a single site or multiple locations.
This article will help you learn more about access control and which systems might be best for your business.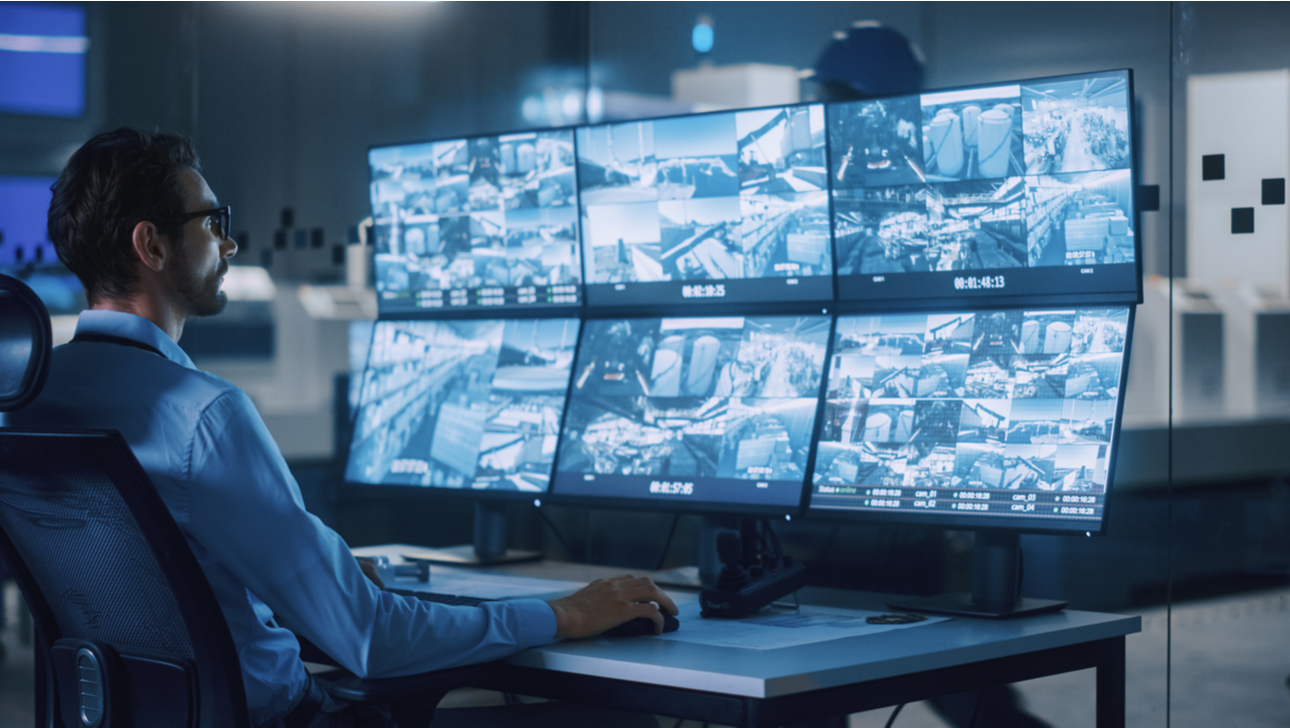 Business Security System #5: Monitored Security
Monitored Security services can be easily plugged into your business security systems to give you 24-hour security coverage by fully trained professionals. Your CCTV, intruder, and fire alarm systems can be connected to a remote monitoring centre where teams are on-hand 24/7 to respond in the event of a threat being detected.
As we've previously mentioned, many organisations are looking for more efficient ways to manage their business security and operations. Small business owners especially may not have the time to manage everything themselves. That's why outsourcing your security needs may be the best option.
CCTV monitoring and alarm monitoring are certainly two of the most common monitored security services being utilised by businesses. A professional security monitoring provider can help to weed out nuisance false alarms and help you achieve the quickest possible police response when a genuine threat is detected.
It is worth knowing that many of the services that were once traditionally provided by manned security guards on-site can also be fulfilled remotely by a professional security monitoring provider. These include virtual guard tours of your premises and remote access control management.
Re-thinking About Business Security
We've now covered five of the most common business security systems that you should consider when planning to protect your business. Many businesses already have some form of security installed and it can make sense in the short to medium term to simply upgrade that system or replace it when the time comes.
But with advances in modern security technology and its uses, it could be time to think differently about business security as a singular system. When you view it as a holistic solution that is built on different components (for example, CCTV, intruder alarm systems, and monitored security services), you'll be better equipped to choose the best options to suit your unique business needs. That applies to security, workplace safety, and operational efficiency.
At Securitas Technology, we'll be happy to provide all the support and guidance you need to create your own bespoke business security solution for a safer and more efficient environment.
You can also subscribe to our monthly newsletter for more valuable business security insights to help secure your organisation.