Remote Monitoring
Alarm Monitoring: What Is It and How Does It Work?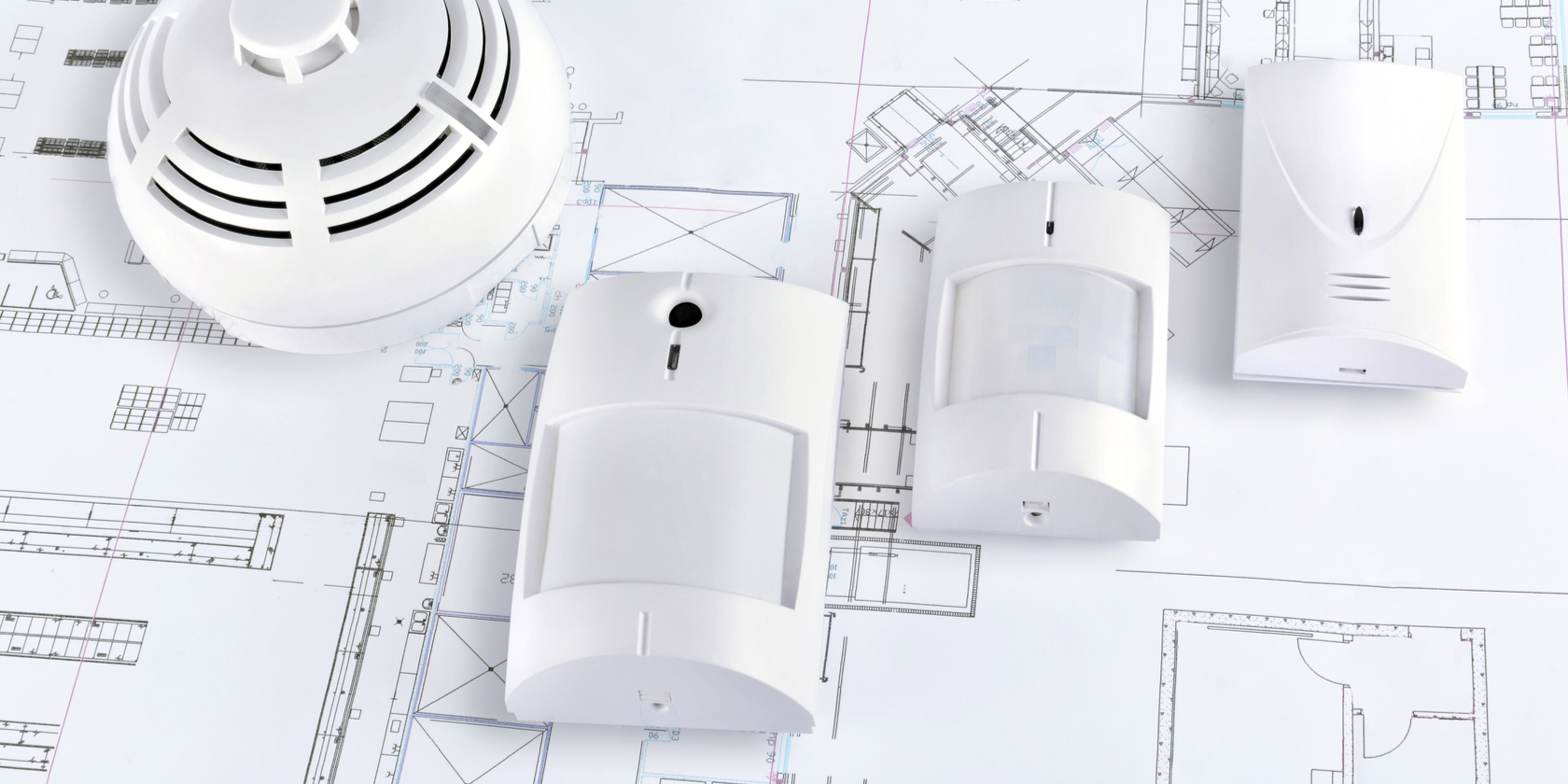 Many businesses have turned to remote Alarm Monitoring and other professional Monitored Security services to optimise the efficiency and effectiveness of their business security systems, even managing to outsource the bulk or entirety of their security monitoring and management.
In this article, we'll explain what professional Alarm Monitoring is and how it works. We'll also discuss some of the common reasons why more businesses now rely on it as an essential service. You may even already have your own reasons as to why you might be thinking about implementing security monitoring.
However far you are in planning your business security, this article will help you understand everything you need to know to get started with Alarm Monitoring today.
We'll cover:
What is Alarm Monitoring?

How does Alarm Monitoring work?

Why do you need Alarm Monitoring?

How to get started with Monitored Security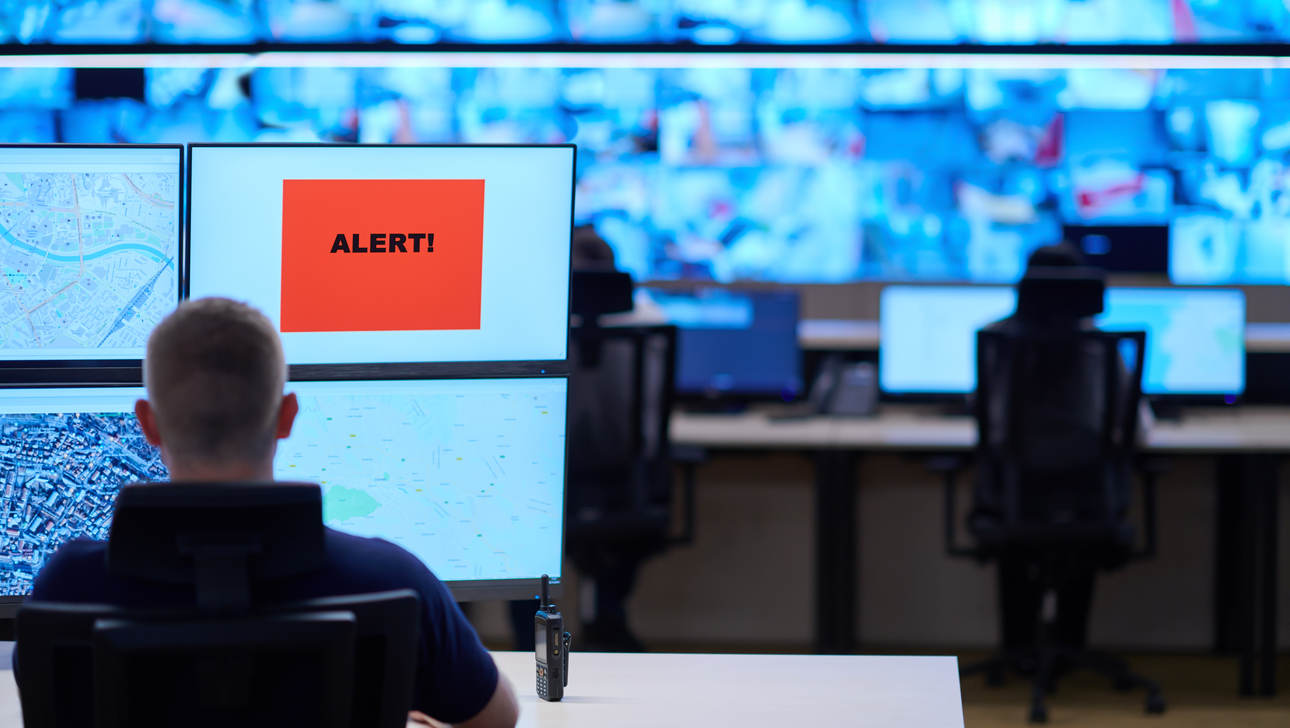 What is Alarm Monitoring?
Alarm Monitoring is a security service provided by a professional security monitoring provider. You can connect your Intruder Alarm Systems, CCTV & Video Surveillance, and Fire Detection to a remotely located Alarm Response Centre (ARC) to unlock 24/7 security coverage, alarm verification, and a quick response in the event of a confirmed alarm.
The main benefit is that by combining the latest security technology with Monitored Security services, your business is covered 24-hours a day, 365 days a year by a team of professional security monitoring operators.
This can allow you to outsource your primary security needs, protecting your people and safeguarding your assets, whilst also helping you optimise your operations too. After all, with your security operating autonomously, you can focus more on what's most important to keep your business moving.
How does Alarm Monitoring Work?
Alarm Monitoring requires a connection between your Intruder Alarm Systems and a professional ARC to work. Once connected, your alarm systems will be able to send information to your security monitoring provider autonomously, enabling them to respond as quickly as possible when required.
Alarm Monitoring for Intruder Alarm Systems uses sequential information to help ARC operatives confirm whether an alarm activation is due to a confirmed risk or not. This helps to reduce false alarms and enables the operatives to focus on handling confirmed incidents as they come in.
Sequential confirmation requires at least two independent detectors to be activated within a specified time frame – usually between 30-60 minutes. The detectors must be either:
Different detectors which are permitted to having overlapping areas of coverage. For example, a door sensor and PIR detector in the front entrance of your building.

The same technology but located in two separate areas. For example, PIR detectors located in the front entrance and the next room into your building.
This helps to confirm a real alarm because an animal passing by outside or a gust of wind are unlikely to trigger different detectors in different areas.
When an alarm is generated by your system, a signal is sent to your security monitoring service provider where a security operative can take the appropriate action.
Reducing nuisance false alarms
As you can see, with Alarm Monitoring your Intruder Alarm System can do more than simply send an alert when activated. It can help to determine false alarms from confirmed risks.
Unfortunately, false alarms are common, often activated by somebody who doesn't know how to disarm the system. In other cases, PIR detectors can certainly be sensitive to wind or animals passing by them.
These false alarms can quickly become a nuisance, as you may already be well aware of if you've ever been responsible for responding to security alerts for your business.
They can also be costly to your business, either because people may opt against even arming alarms and the worst may happen, or you may incur a fine from your local authority for repeated false alarms.
Visual Verification
Visual verification adds another layer of functionality to Alarm Monitoring. As well as sequential confirmation as we've described above, your business security system can send images to your security monitoring provider along with a confirmed alarm signal.
This can help security operators in the ARC to better understand what activated the alarm and use this information to take the most appropriate action.
When you combine your Intruder Alarm Systems and CCTV & Video Surveillance with Monitored Security, you can help provide a clearer picture when an alarm is activated. Furthermore, you could also benefit from CCTV Monitoring services too.
There will be specific system requirements for Alarm Monitoring, and certainly CCTV Monitoring services. If you'd like to learn more or speak to a Securitas Technology expert about your needs.
Can only Intruder Alarm Systems, CCTV, and Fire Detection be monitored?
The answer to this question depends on your Monitored Security service provider and what services they are able to offer. But, using Securitas Technology as an example, we can monitor more devices than your basic security alarms.
We also provide Alarm Monitoring services for flooding and temperature, which are vital to some of our customers based on their location or the type of business they operate.
There are naturally going to be differences in how these alarms are verified, but our security experts will be happy to talk you through the process.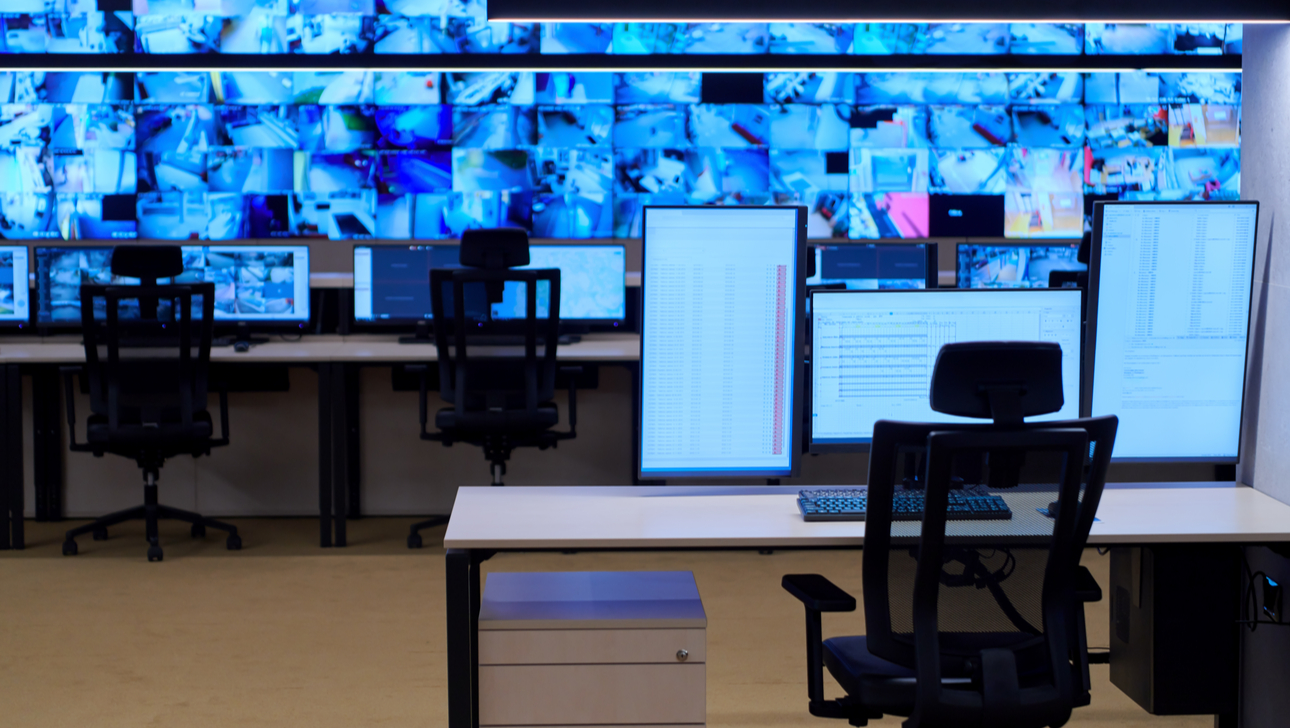 Why do you need Alarm Monitoring?
There may be many reasons why you might be thinking about implementing Alarm Monitoring and other Monitored Security services as part of your plans for business security. Below are some of the most important and the most common reasons why businesses choose to utilise Alarm Monitoring.
Of course, protecting employees is a top priority, and being able react to a confirmed alarm without having to put anybody in harm's way to respond is a major benefit.
It is also important to consider that police place higher priority on alarms that have been confirmed by a qualified ARC. So, Alarm Monitoring can be crucial to help ensure you get the quickest possible response time in the event of a confirmed incident.
This is why it is important to purchase your business security systems from a certified provider that makes your site eligible for a Unique Reference Number (URN) with your local police department. That way any confirmed alarms received can be passed directly to them.
At Securitas Technology, our ARCs are connected to the ECHO network, meaning in areas where the network is available, we can pass confirmed alarms straight to the police without having to make a phone call.
The shifting shape of Business Security
Businesses have always been challenged in different ways, but no doubt more than ever in the last few years. Business leaders know they need to be able to adapt quickly and scale, whilst also optimising operations to be more efficient – and the business security systems they utilise must hit all those touchpoints too.
With Monitored Security and specifically Alarm Monitoring, your business can leverage the support of a whole team of security professionals working 24-hours per day, 365 days a year. That's whether your business operates a single premises or multiple locations, whatever your occupancy levels maybe, or whenever you're open or closed.
Other common reasons for Alarm Monitoring
Here are some other common examples of reasons why you may need Alarm Monitoring taken from another blog article we wrote about Monitored Security – 'How to Protect Your Business 24/7 with Monitored Security'.
You've experienced a risk or incident related to workplace safety or security

You've changed how you operate (maybe affecting working patterns, opening times, etc.)

It's been required by your insurance provider(s)

Your business is planning for growth

You're moving into or opening new premises

You're looking to streamline and optimise your operations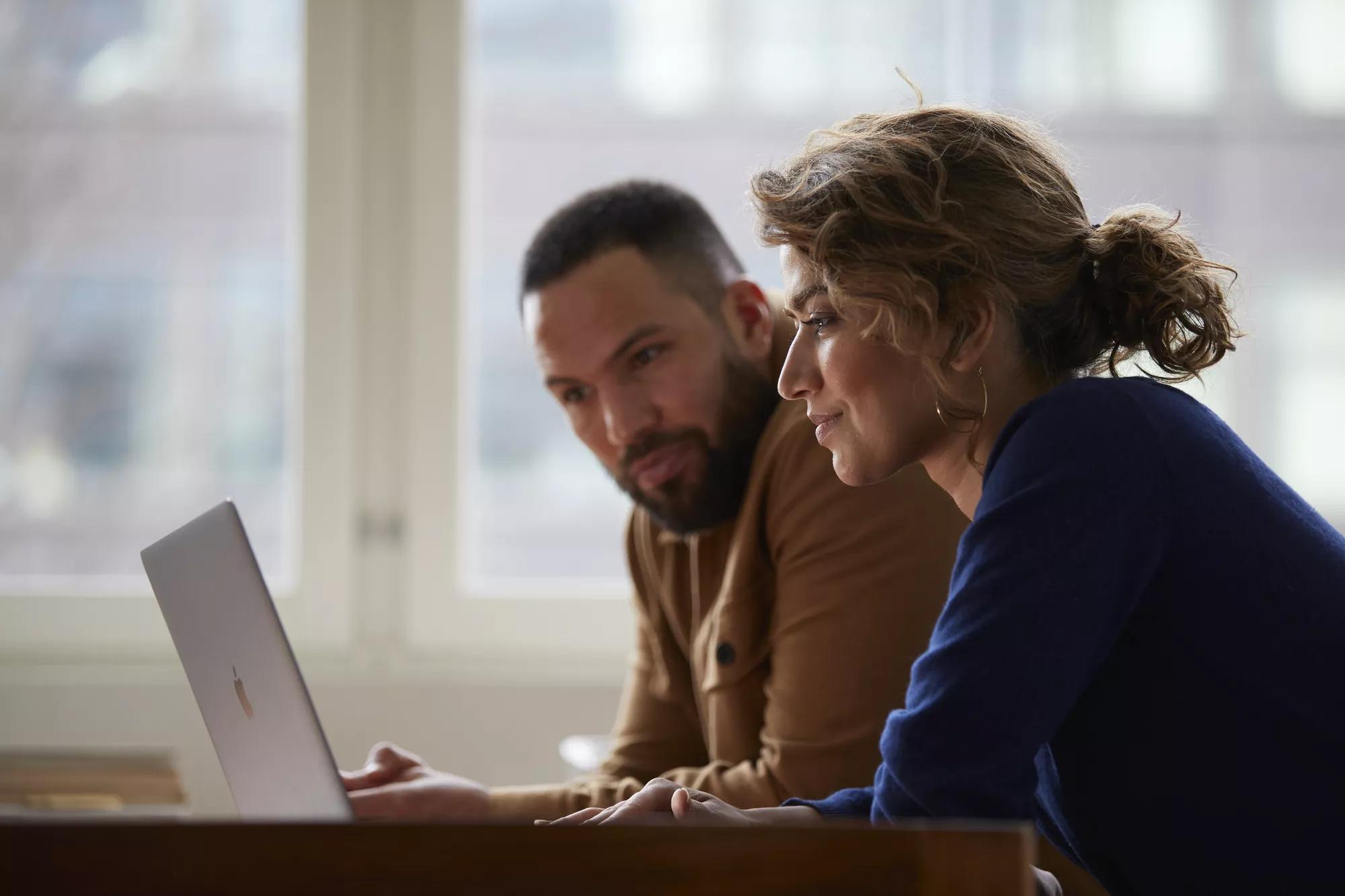 How to get started with Alarm Monitoring
Like all business projects, moving to a Monitored Security service like Alarm Monitoring requires planning.
Start by assessing your needs, not just in relation to dealing with incidents like theft or threats to your people but optimising other areas in your operations too. Remember also, you're not just planning your business security for today. Any plans you make should be cover the next few years and even further in the future.
We recommend you speak to a professional security expert as early as possible, as they'll be able to talk you through your needs and the best solutions for your business.
Also, look out for Monitored Security service providers with an NSI Gold Accreditation. Their ARCs must work to ensure high standards are met for reliability and customer service.
You can subscribe to our monthly newsletter to receive the latest business security insights straight into your inbox.