School Security
Security in Schools and Colleges: Out with the Old, In with the new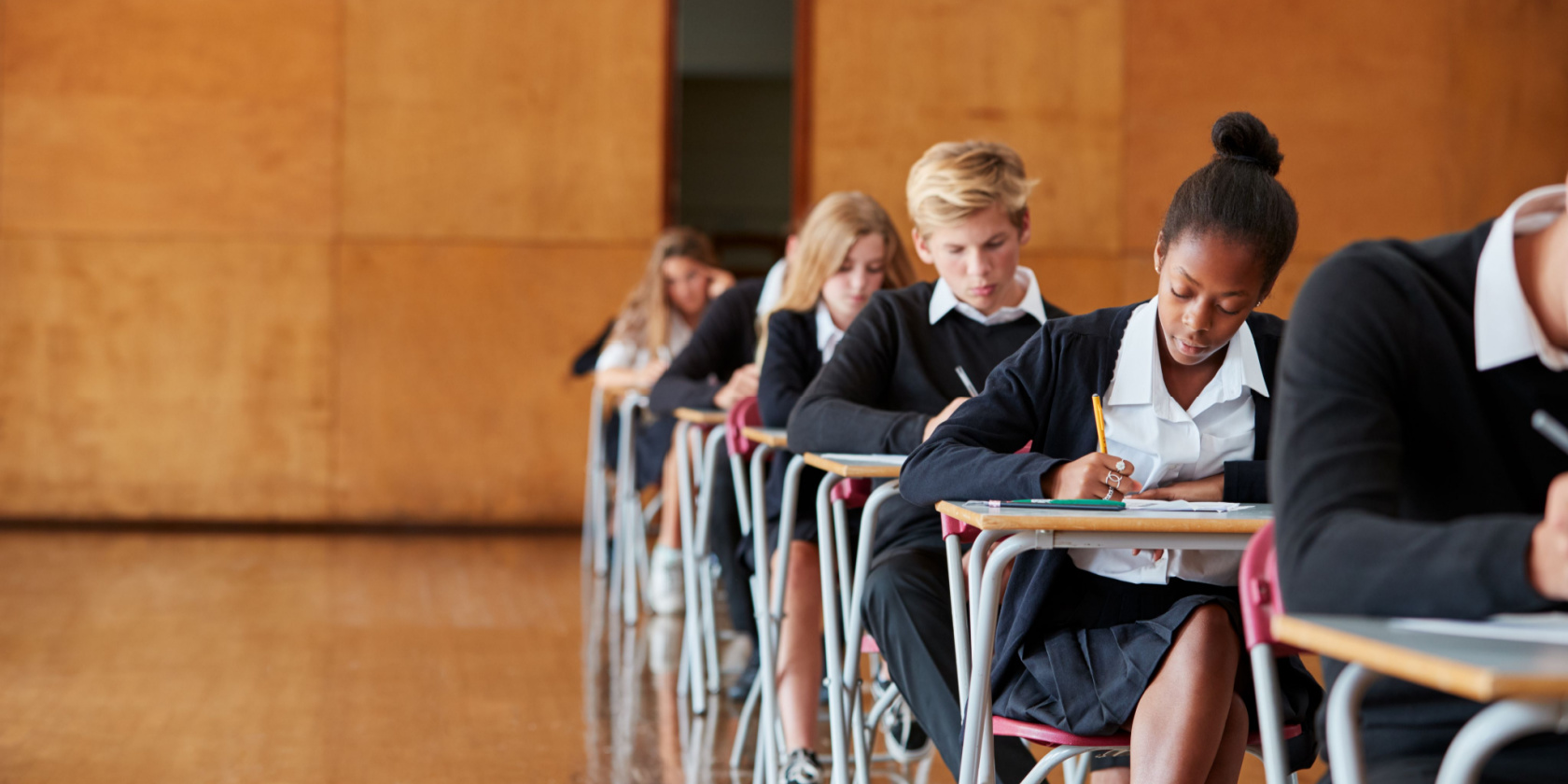 Schools and educational facilities in the UK are responsible not just for teaching students, but for safeguarding their welfare too. As well as staying on top of their current challenges for security and safety, it is important to keep up to date with security trends and various regulation changes.
In this article, we'll explain the key considerations for embracing new technology and professional services to help optimise and future-proof educational security.
We'll cover:
Common challenges to security in schools, colleges, and university campuses

Staying up to date with Fire detection in your education facility

Maintaining Smooth and Safe Processes for Access Control and Visitor Management

Proactively Preventing Crime with CCTV and Intruder Alarm Systems

The need to keep value in mind when maintaining or updating your security systems

How to get started in providing long-term security to your educational facility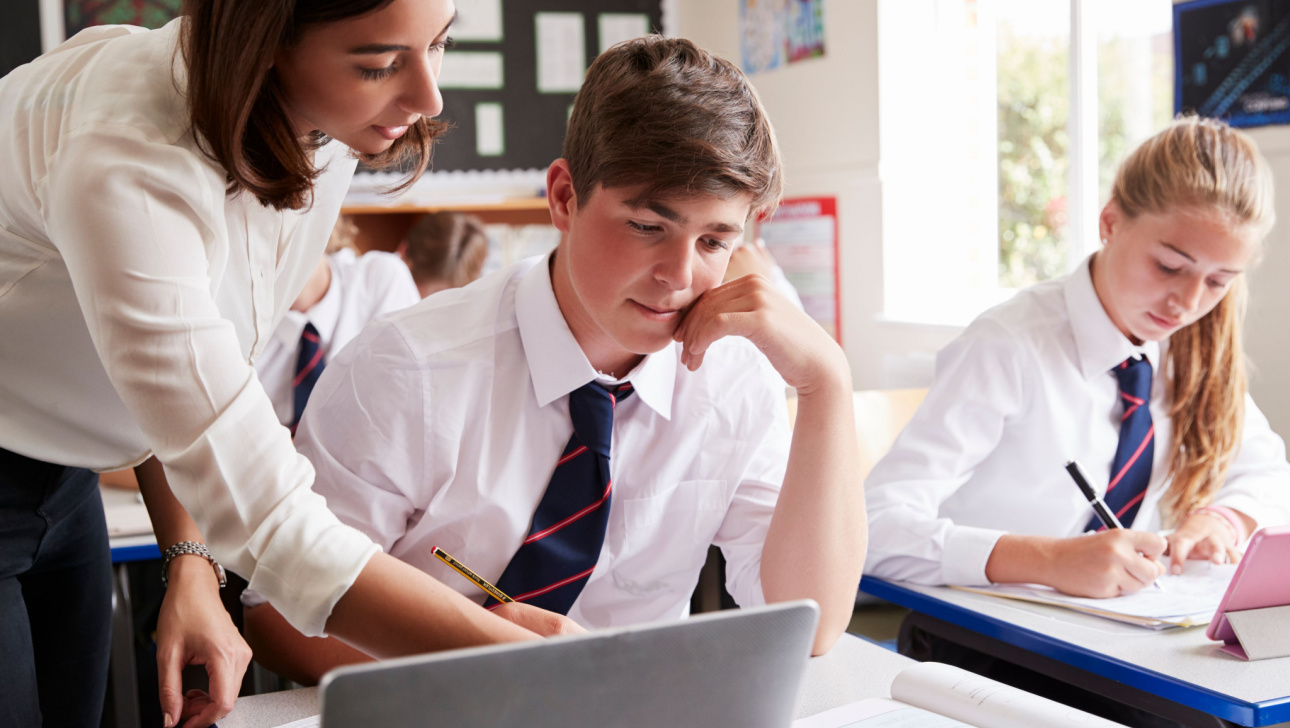 Common challenges to security in schools, colleges, and university campuses
One of the biggest challenges to security for educational facilities is that they are often large and complex sites, whether you're securing a village primary school or busy urban secondary school or college.
This often requires a multi-faceted approach to planning your strategy for security systems (like CCTV Video systems and Access Control) and systems for life safety (like fire detection).
One of the biggest challenges overall is transitioning from old or outdated methods for security and life safety to new ones. Many schools and colleges I speak to are also looking for greater efficiency by bringing their disparate systems under one roof with a single service provider.
With all that said, we'll now discuss some of the main areas of concern when it comes to protecting the safety and security of your educational facility in the long term.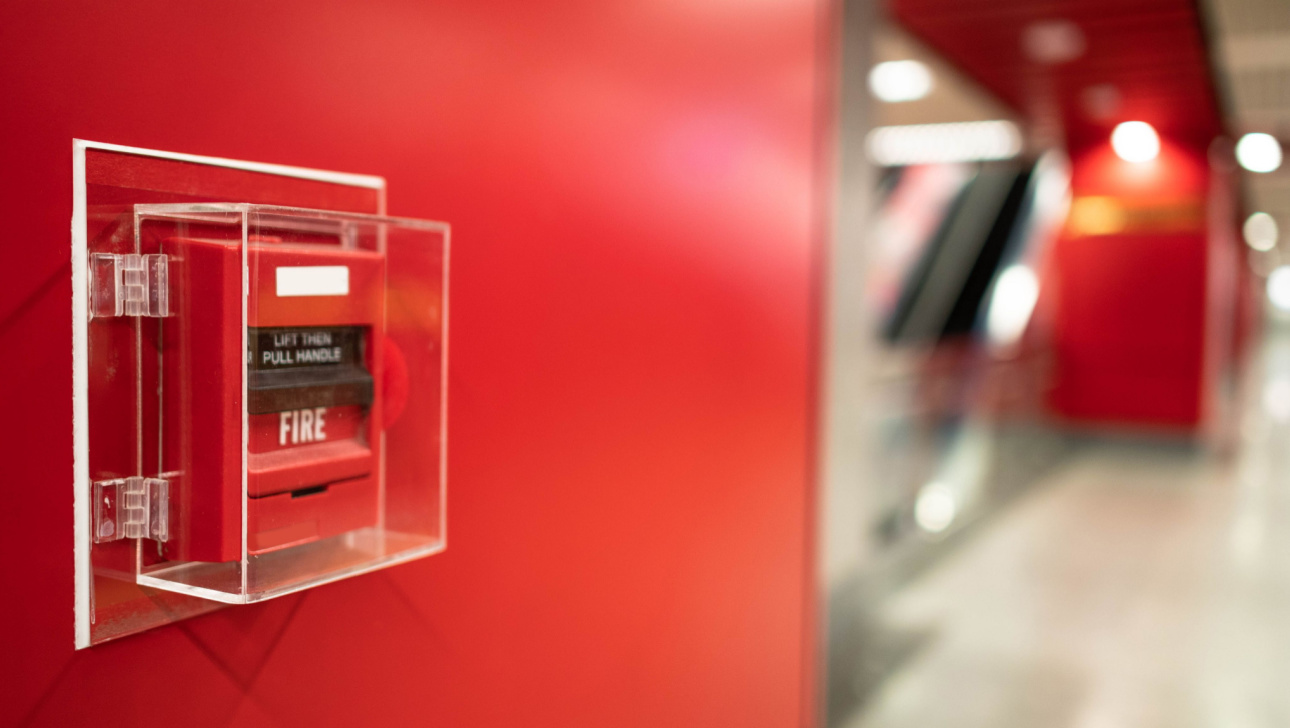 Staying up to date with Fire detection
Life safety systems like fire detection and prevention are a legal requirement, and it isn't just ensuring you have the right systems working on your site. Record keeping of regular testing and maintenance is also required.
Ultimately, your school or college needs to ensure that everything is in place for a fast and safe response in the event of a fire. So, fire safety must be considered when you make any changes to your building(s).
Fire regulations are also prone to change, so it is important to ensure you're in the know. Here's a helpful guide on understanding some of the main legal requirements and who is responsible.
Introducing smarter Fire Alarm Management Systems
Maintenance of a fire detection system can become an expensive and unpredictable ordeal – especially for older ones. Keeping records of regular testing can also become cumbersome if you rely on paperwork or maintaining spreadsheets. Both challenges can be made easier with the help of a Fire Alarm Management System (FAMS).
FAMS modules can be added to most modern fire detection systems – worthwhile if you're looking to replace an outdated system or prolong the life and efficiency of an applicable newer one. They can help to raise an alert when a problem or fault occurs and capture data from regular testing automatically.
This can save the hassle of managing these things manually. It can also help to minimise potential downtime from a faulty system and prolong its life with the help of quicker intervention from engineers.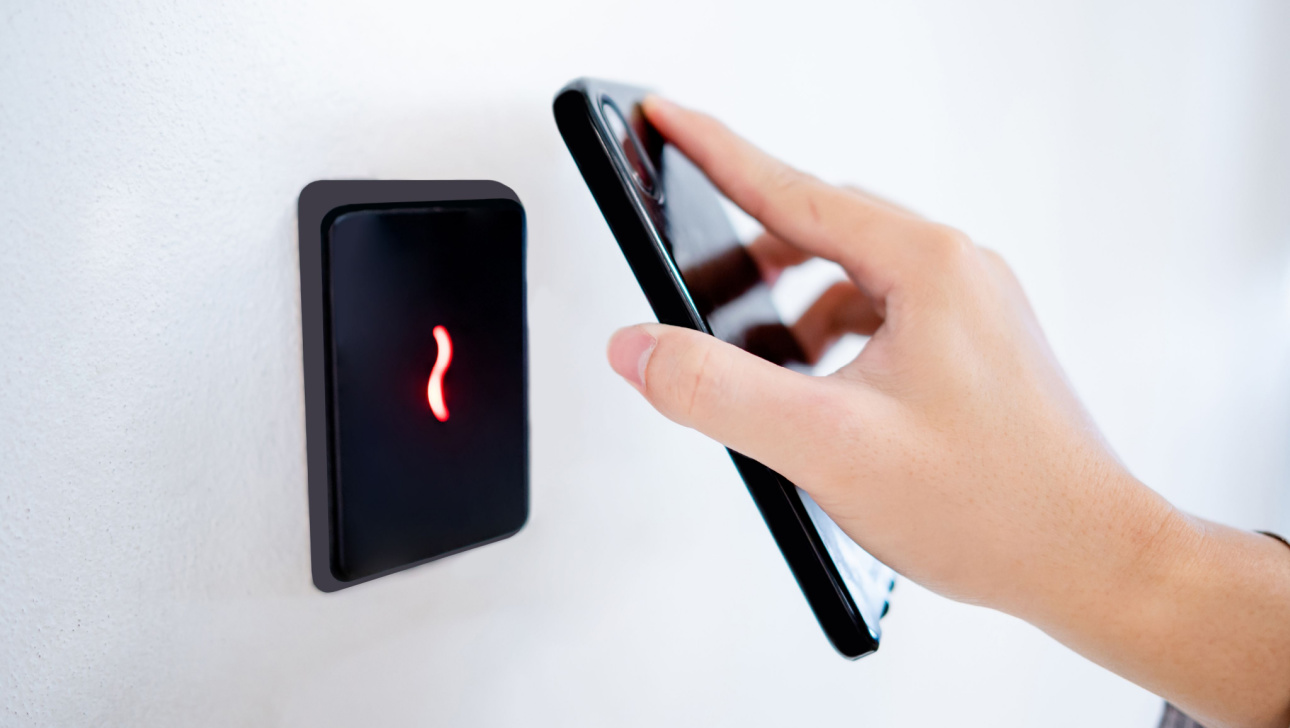 Maintaining Smooth and Safe Processes for Access Control and Visitor Management
There are many staff, students, and visitors to manage on-site at a school or college, all of whom require different levels of access control measures to specific areas at certain times.
There will also be people you want to prevent from entering your educational facility altogether, to protect the welfare of your students and staff. So, access control and visitor management may be vital but they're also tricky to keep on top of.
The systems themselves can create challenges of their own, as somebody needs to manage them. Key cards and fobs for access must be assigned and often replaced when they've been lost – which poses another risk in that they could end up in the wrong hands.
School receptions are also notoriously busy, and staff needs better support for creating a safe and welcoming environment for students, staff, and visitors. Thankfully, we have the systems and services to do just that.
Automated access control and visitor management
Access control has become important to safety and security in secondary schools, colleges, and universities. But you can probably imagine the challenges in managing access for potentially thousands of students. That's a lot of key cards or fobs to issue and replace on a regular basis – not just for students either.
Modern systems can be more efficient and more reliable, as the readers can utilise smartphones (with a simple app) or even biometrics (like facial recognition). This can make the process much smoother for getting everyone to class on time without compromising their safety. It also helps to reduce the wasted time and resources on managing physical key cards.
Some people have been unsure about the use of facial recognition in schools, which is natural where protecting vulnerable young people is concerned. Rest assured, the readers don't rely on taking pictures per se. In fact, they record and detect the features of someone's face to grant them access but the data is all ones and zeros to the system, not a file containing students' photographs or likenesses.
You can learn more about the different types of access control here.
Visitor management can also be better automated to help relieve pressure on reception staff and house data more safely than an old-fashioned entry log.
Visitor management systems are being utilised by educational facilities to allow visitors to book appointments online, sign in using their phones, and even access parking spaces. Alerts can automatically be sent to whoever they're visiting too, so they can come and fetch them from reception. All this can be achieved without a receptionist needing to intervene at any point.
The beauty of both modern access control and visitor management systems is that they can be fully managed in the cloud, with the data being encrypted and stored safely off-site. So, if anything were to happen on-site, like a break-in, they could remain risk-free.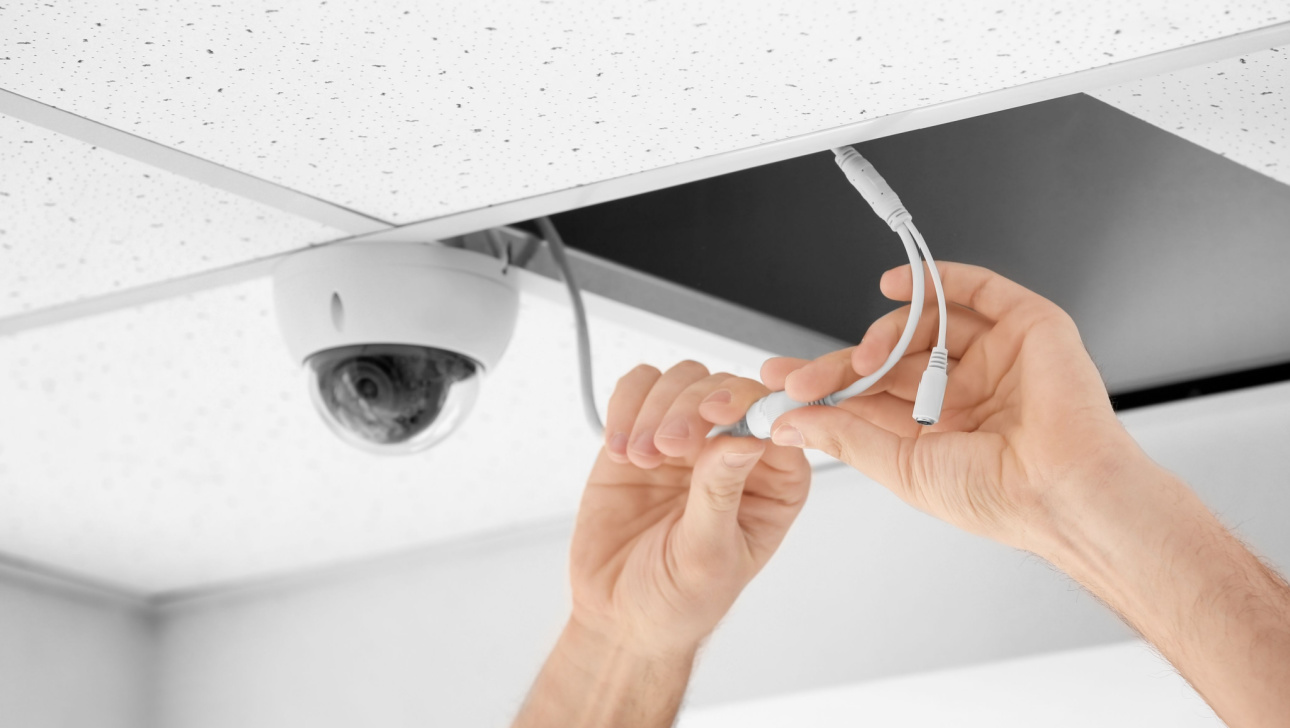 Proactively Preventing Crime with CCTV and Intruder Alarm Systems
Problems I see more than any other in educational facilities are crimes like vandalism and damage to school property – even on sites with some form of CCTV installed.
Unfortunately, in many cases, the schools were caught in a cycle of repeatedly repairing damage without questioning if that budget could be better spent on improving prevention - and providing better long-term value.
When it comes to knowing what's happening in your educational facility, there may be no more important security system than CCTV & Video Surveillance, but it's vital to ensure your systems are still doing the job of protecting your school's premises.
Fully integrated and remotely monitored CCTV
One of the best things you can do to protect your school property is ensure you have the right cameras pointing towards the right areas, which is best achieved with the help of an experienced security expert.
The good news is that most modern CCTV systems now come with higher-resolution cameras and wireless connectivity. This can create a more flexible and scalable solution, as wireless cameras can be more easily integrated whenever you need to alter or expand your system.
Wireless security alarm systems are the best option for most schools and colleges to comply with Grade 2 security requirements from their insurance providers. Cases where wired systems (Grade 3) are required are quite rare.
This article goes deeper into the subject of squeezing more value from your CCTV system.
No matter how advanced the technology gets, somebody needs to respond when an alert is triggered by your security alarm system. This is where professional security monitoring can add an immediate impact and long-term value to your educational facility.
Accredited monitoring centres like ours operate 24/7 with teams of highly trained security operators on-hand who are ready to respond when an alert is raised. They can review CCTV footage from the camera that triggered the alarm to ascertain what the risk is and how best to respond.
If the police need to be called, they will prioritise alerts sent directly from approved alarm response centres (like ours) over 999 calls. So, not only does professional remote security monitoring make it safer to investigate the cause of an alarm, but it can also result in a quicker response.
We can even use audio talk-down technology to try to warn off intruders and inform them that the police have been notified.
So, you can see that modern CCTV systems can be easier to manage and cost-efficient to scale. They can also unlock access to remote security services that can enable a more proactive approach to crime prevention, and potentially minimise the costs that surround it.
This article provides more background information on the benefits of CCTV and helps to dispel some of the myths around it too.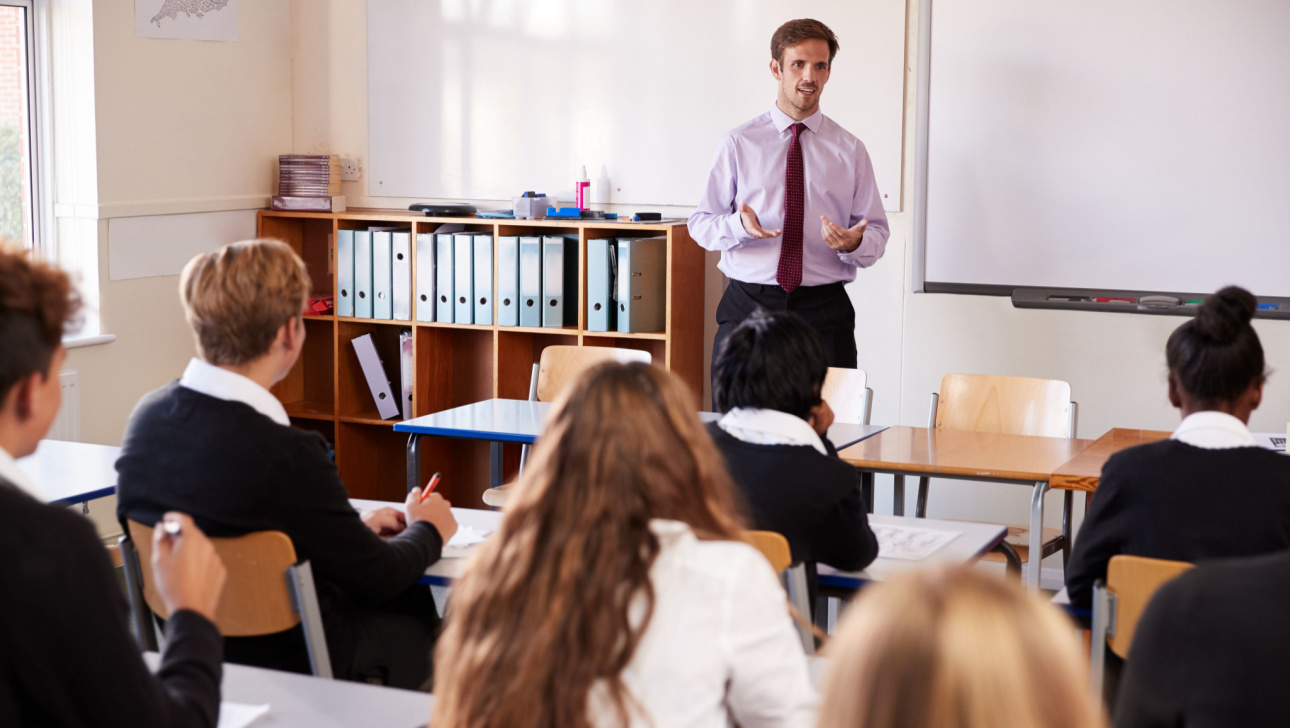 The need to keep value in mind when maintaining or updating your school security systems
Security technology has evolved rapidly and now touches many parts of a school's operations, which is where untapped long-term value can be found, as mentioned above.
That's why it's important to include all the key stakeholders in conversations about transitioning your old or outdated systems for school security and life safety to modern and more efficient solutions. This is especially true at a time when every investment for education seems to undergo more scrutiny than ever, as budgets are squeezed tighter.
I've sat around the table with head teachers, governors, business managers, site managers, and heads of department to help them choose the right security solutions for their school, college, or university.
The key questions to ask are:
Will it help to preserve the safety and security of your site today and in the future?

Can a security system be used for more than a single purpose?

Can it be integrated to make it easier and more efficient to manage?

How can professional security services be leveraged?
How to get started in providing long-term security to your educational facility
The best place to start is by speaking to a security expert about your biggest pain points. As we mentioned above, educational facilities can be complex sites to manage and protect, with unique needs and challenges. Just like we did for Cardiff University.
We can help conduct a thorough survey and advise on which areas need urgent attention and how to create reliable long-term solutions.