Remote Monitoring
How to Protect Your Business 24/7 with Monitored Security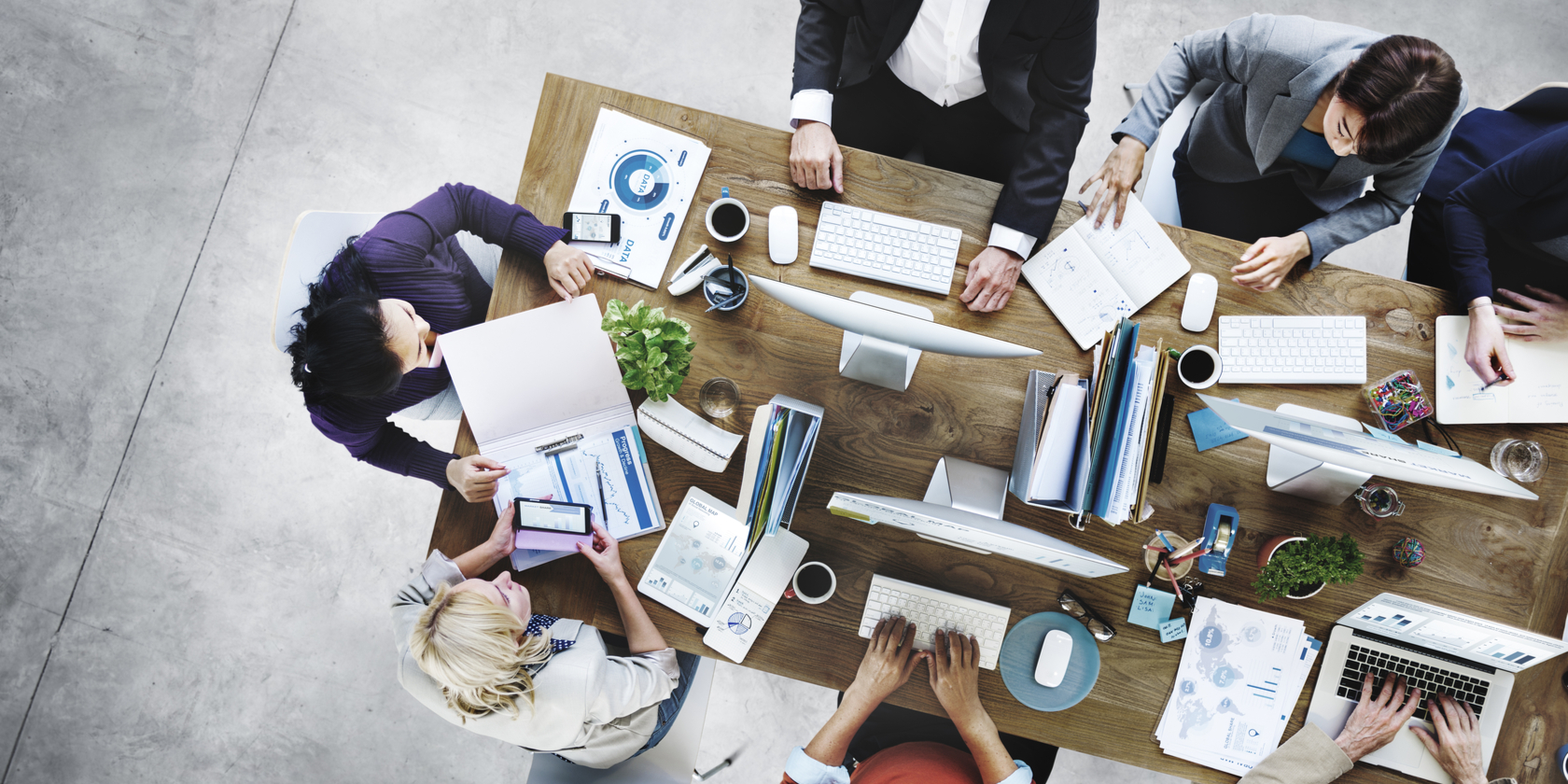 Monitored Security services are no longer an afterthought for Business Security systems. In this article, we'll explain why many businesses are turning to security monitoring and remote guarding services as they face what seems to be an everchanging list of challenges, not just for security, but for workplace safety and their operations too.
Nowadays, businesses need their security systems to be easily integrated and managed to create a safe and efficient environment. They also need to be scalable to support their growth, and flexible to help them stay secure during turbulent times.
You'll soon discover that by combining the latest security technology with monitored security services, you can unlock access to 24/7 security protection and even more cost-efficient operations.
In this article we'll answer the following questions:
What is Monitored Security?

How does alarm monitoring work?

What are remote guarding services?

Why do businesses need Monitored Security?

Where to start with Monitored Security?
What is Monitored Security?
Monitored Security is a service that enables you to benefit from 24/7 security coverage and other remote guarding services (depending on your systems) from a professional Alarm Response Centre (ARC).
Alarm Monitoring is fundamental to Monitored Security services. Business security systems like Intruder Alarm Systems, CCTV & Video Surveillance, and Fire Detection can be connected to a remote ARC, enabling them to confirm alarms and respond as quickly as possible in the event of an emergency.
Alarm Monitoring is important, as police place a higher priority on alarms that have been confirmed by a qualified ARC. Also, anyone who has been responsible for responding to alarms in their business probably knows, false alarms can quickly become a pain – and even result in a fine for persistent cases. Alarm Monitoring can help negate this issue in your business.
Security monitoring can go further to support your business though and, depending on the systems you have installed, there are many additional services available. 'Remote Guarding' can refer to any of these services, that were once only possible by having a security guard on site but can now be carried out by a remote security monitoring team.
Virtual Guard Tours are a good example, as they work the same way as having a security guard walking around your site. However, in this case, security experts in a professional ARC use CCTV to survey your site, but with the added benefit of recorded images.
To that end, Monitored Security can help to optimise your operations and offer a cost-effective alternative to manned security guarding.
We'll discuss Alarm Monitoring and Remote Guarding services in more detail in the next sections.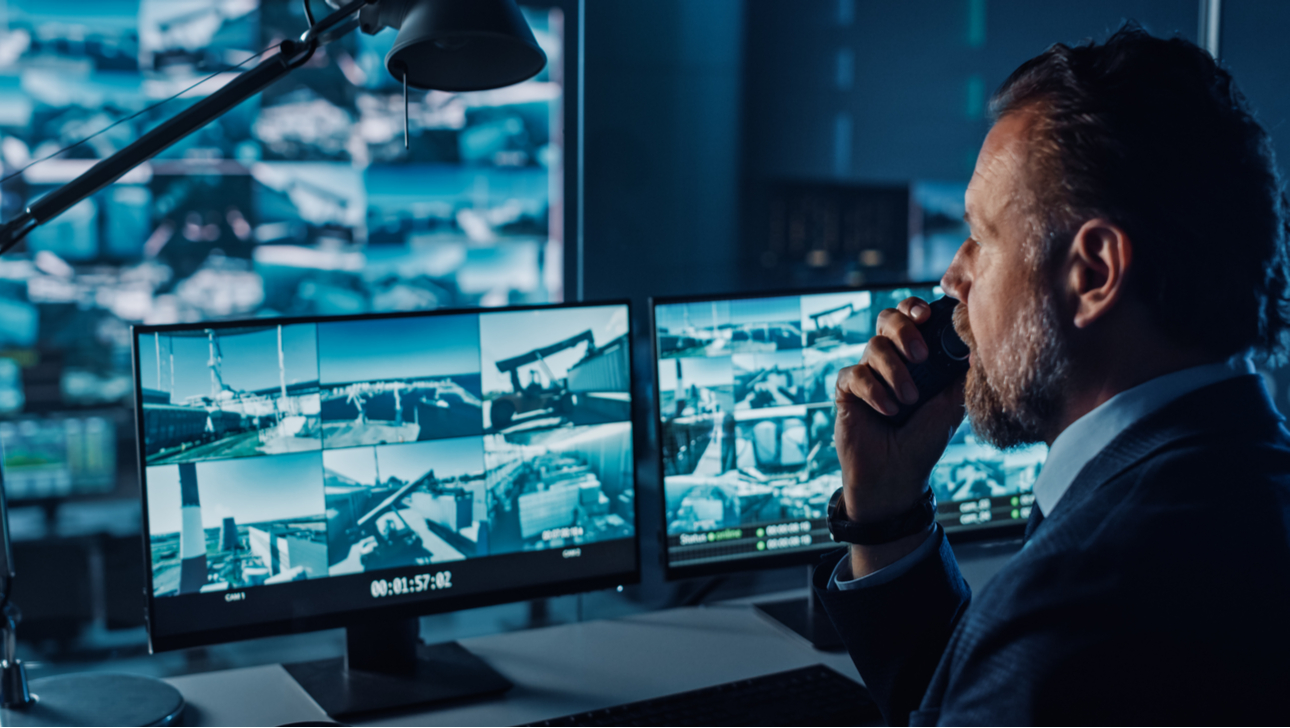 How does Alarm Monitoring work?
Alarm Monitoring is a key part of Monitored Security, as previously mentioned. The ability to quickly verify an alarm and respond, and, to minimise nuisance false alarms have been key drivers for many businesses who turn to this service. But how does Alarm Monitoring actually work?
Alarm Verification
Professional ARCs use two main methods to confirm an alarm, which will depend on the systems you have installed. Sequentially confirmed alarms can be generated by your intruder alarm and actioned immediately.
At least two independent detectors in your Intruder Alarm System need to be triggered within a specified time (30-60 minutes), these can be PIRs or door contacts for example. To be sequentially confirmed, the detectors must be either different technologies (ie, a door alarm and a PIR) or the same technology but it two separate areas.
The logic behind sequential confirmation is that an alarm is more likely to be activated if somebody is moving around through your building for example. Or, to put it more simply, somebody breaking into a moving around your building is more likely to activate multiple detectors in multiple areas rather than just one.
As you can probably imagine, this also helps to reduce nuisance false alarms getting through to the police (if you have a URN), because an alarm won't actually be raised to the police until it is confirmed.
Video Verification
Video Verification adds another layer to the efficacy and efficiency of Alarm Monitoring. When an alarm is generated, your security monitoring provider can use visual information from your CCTV systems to confirm it and take the appropriate action.
With advances in security technology and Artificial Intelligence, professional ARCs can receive images with the system having already identified what the potential threat may be by marking it on the image.
You'll need to make sure you have the right systems in place to be able to benefit from professional Alarm Monitoring, especially if you want Video Verification too. Don't worry, you can learn more and speak to a security expert about planning your ideal solutions here - learn more about Alarm Monitoring.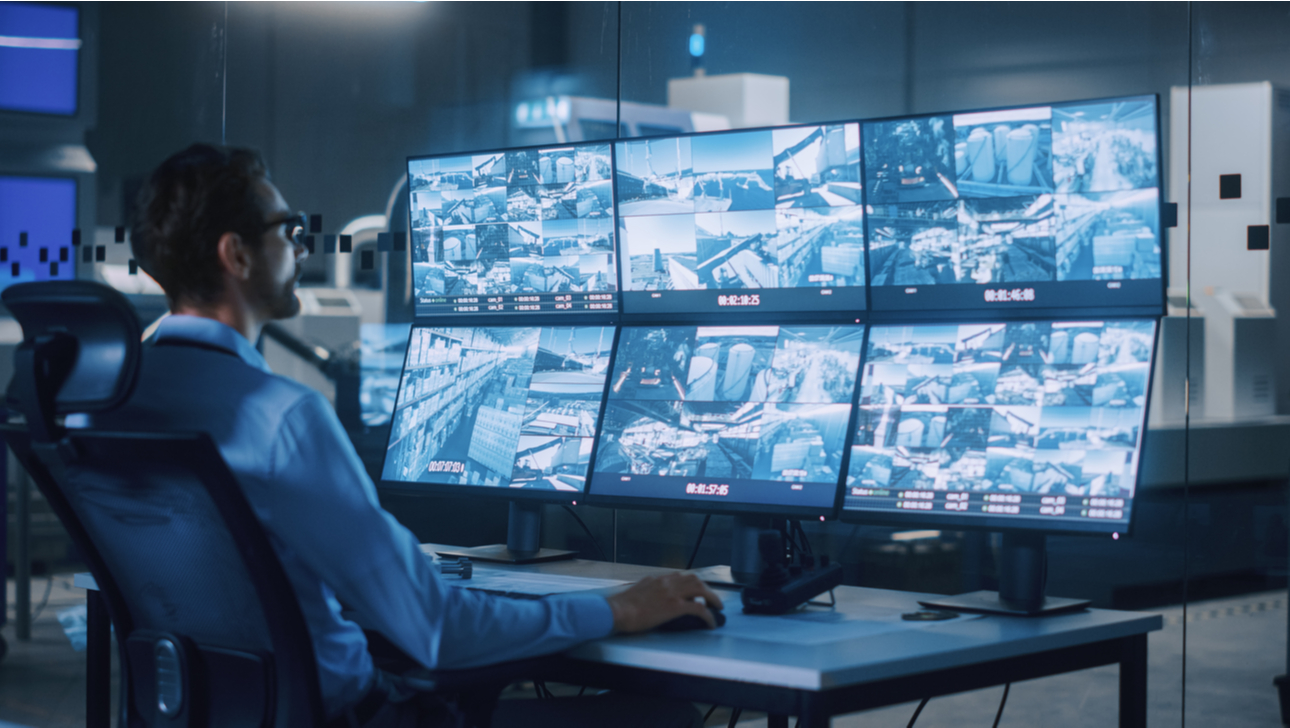 What are Remote Guarding services?
Monitored Security services have been adapted to cater for business security needs that go beyond basic Alarm Monitoring. Remote Guarding services enable you to outsource tasks that could once only be carried out by on-site guards.
This can help not just your needs for workplace safety and security but can also supplement or even help to replace the need to have security guards on site, potentially helping you reduce costs.
CCTV Monitoring is an important example, as it allows operators to conduct virtual guard tours (as mentioned above) and even use live video footage to give details to the police in the event of an emergency.
These services aren't limited to your CCTV & Video Surveillance systems though, as Remote Access Control can also be provided as part of your Monitored Security solution. This means any controlled access points like doors, gates, and barriers could all be controlled by an operative in a professional ARC, helping you to manage the flow of people and vehicles throughout your premises.
Why not see how much you could save with CCTV Monitoring?
Why do businesses need Monitored Security?
New challenges around workplace safety and security continue to surface for businesses due to global events and, of course, changes within the business. The need for smarter integrated business security has grown. Thankfully, this has resulted in even more rapid evolution of security technology and security monitoring services.
You may already have an idea of the benefits your business could enjoy from implementing Monitored Security as part of your Business Security planning. But how do you know you need security monitoring?
Here are a few common cues:
You've experienced risk or incident related to workplace safety or security

You've changed how you operate (maybe affecting working patterns, opening times, etc.)

It's been required by your insurance provider(s)

Your business is planning for growth

You're moving into or opening new premises

You're looking to streamline and optimise your operations
Whatever your specific needs are, there is a good chance you can find the right solution when you place monitored security at the heart of your plans.
Discover 5 common signs your business may need Monitored Security.
Where to start with Monitored Security?
One of the defining features of Monitored Security is linking your business security systems to professional security monitoring services. Once that connection is made, there really are many possibilities as to which services you can choose to implement.
This can seem a bit overwhelming if you're not a security expert – which there is obviously no expectation for you to be. That's why the best advice for getting started is to speak to a professional security expert as early as possible in your planning process.
They'll be able to talk through your specific needs and match them with the best service options. They'll also be able to advise the systems and technology you need to have in place. We certainly recommend your security systems are professionally installed as well, to avoid any unnecessary problems and, also, so you can benefit from ongoing professional maintenance services too.
When considering a security monitoring provider, look out for those that have an NSI Gold Standard accreditation. These ARCs will have to work within strict guidelines and pass rigorous testing to ensure that the highest standards are met for reliability and customer service.
You can speak to a Securitas Technology expert at any time about our Monitored Security solutions, and just so you know, we operate two NSI Gold Accredited ARCs in the UK.
You can also subscribe to our monthly newsletter to receive the latest business security insights straight into your inbox.