CCTV
How To Get More Value Out of Your CCTV System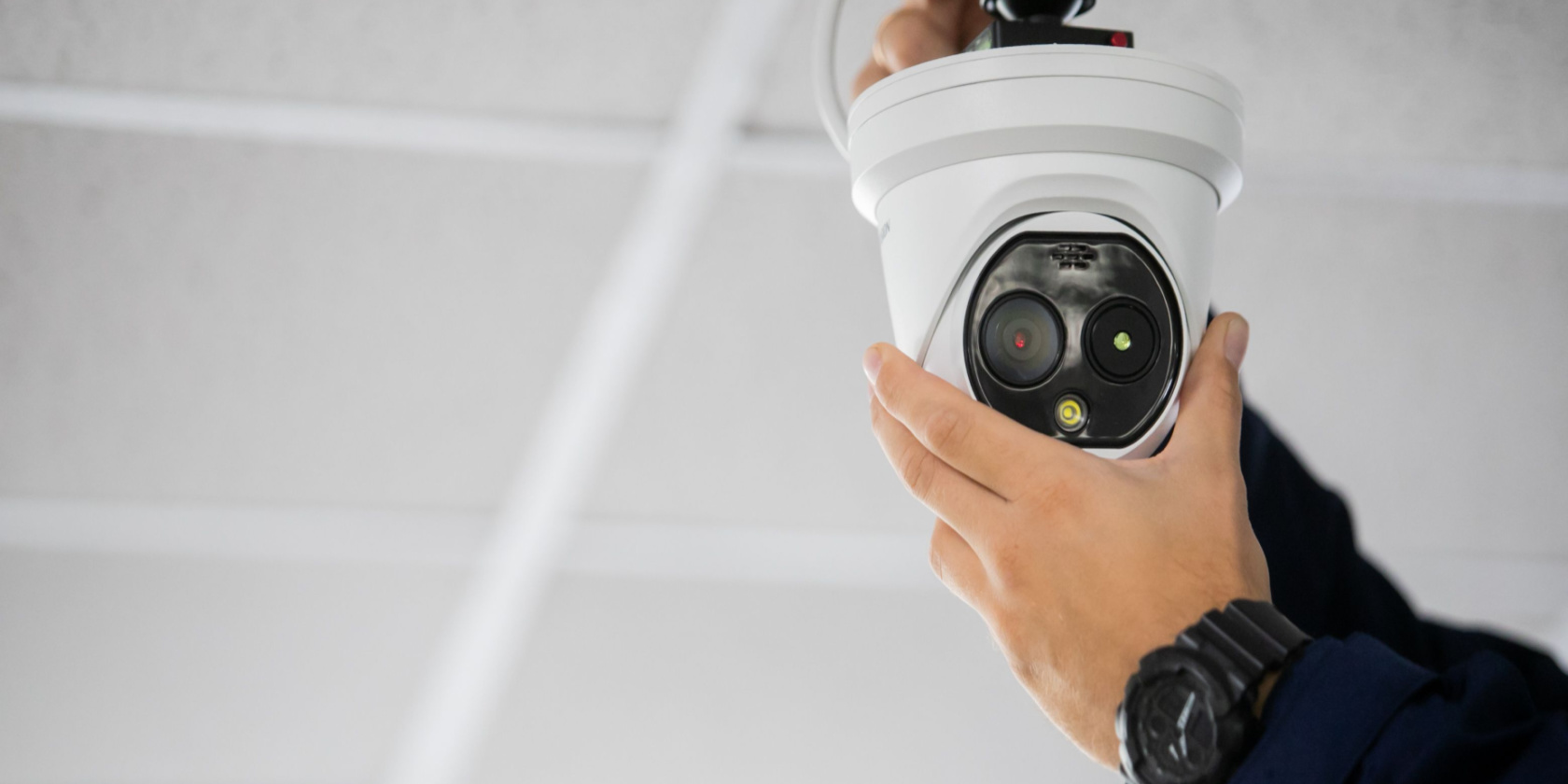 CCTV systems play a vital role in helping to secure organisations, protecting workers, and safeguarding vital assets. Along with Intruder Alarm systems and Fire Detection, CCTV is fundamental to business security and safety. The technology has evolved dramatically, but perhaps, what's more pertinent is the change in how CCTV systems are utilised nowadays. 
In this article, we'll explain the steps you need to take to optimise your business security with CCTV. We'll also discuss some of the ways businesses are maximising the potential value of their CCTV systems for enhancing not just business security but also operational efficiency too.
We'll cover: 
What are CCTV systems and what do they do exactly? 
Ensuring your CCTV system is a viable solution for today's security challenges 
How to utilise the cloud for video surveillance 
How monitored CCTV systems can be more effective 
How to get started in optimising your business security with CCTV today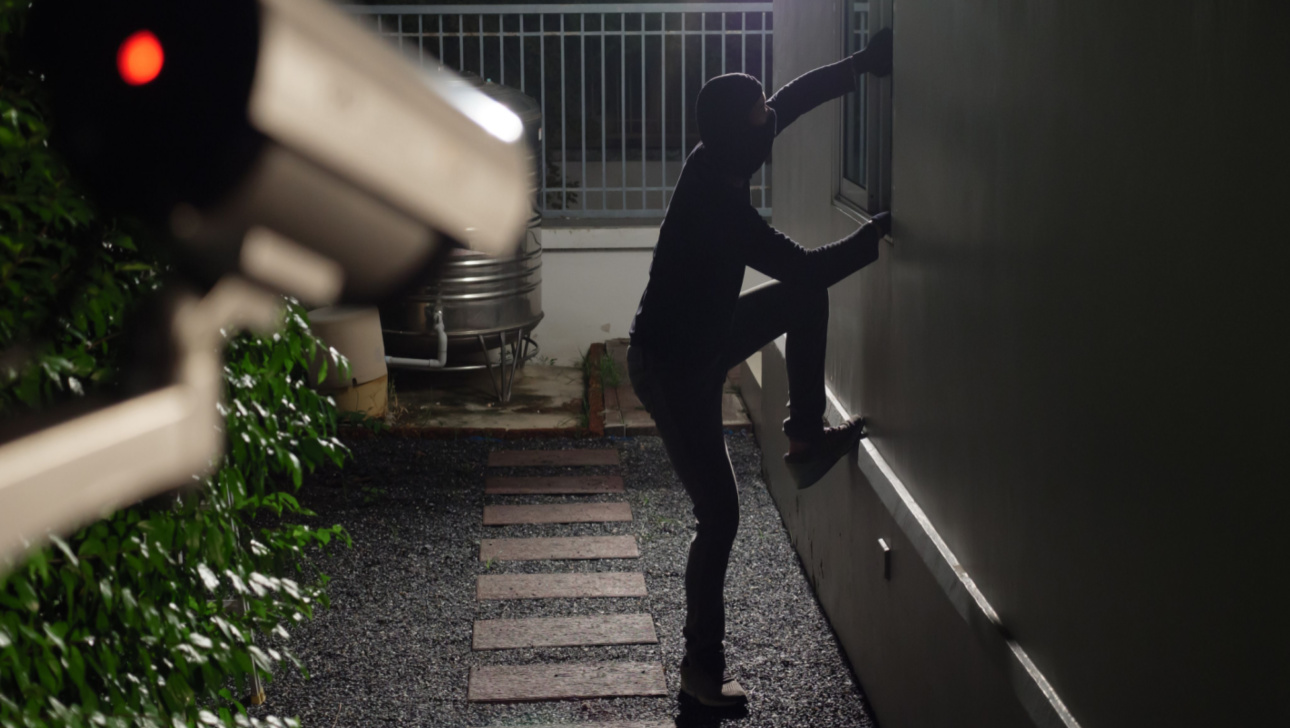 What are CCTV systems and what do they do exactly? 
CCTV & Video Surveillance systems use video cameras and video recording equipment to monitor what's happening in your business. This was once reserved for businesses due to the complexity and costs involved in installations.  
Nowadays the technology has advanced so that CCTV systems are accessible to both homeowners and businesses alike. Data suggests there could now be as many as over 5.2 million CCTV cameras installed in the UK. The requirements for residential security and business security are still different though, which is why we're discussing how CCTV can be best utilised by businesses in this article. 
What is a CCTV system? 
Without getting into too much technical detail, CCTV and Video Surveillance can be simply explained. A CCTV system (Closed-circuit television) needs: 
Cameras to capture what is happening in a room or area on a premise, or even across multiple premises. 
Somewhere to send signals and footage to, this has traditionally been a video recorder on-site. Cloud technology is now widely used, making it possible to monitor and record CCTV footage even on our smartphones. 
A way of connecting cameras and monitoring devices together to create a network. This used to require miles of cables being installed on some commercial and industrial sites, but wireless communication is now an option, using Internet Protocols (IP). 
CCTV systems are generally used by security professionals working on-site or even remotely (we'll discuss the latter in more detail later in this article), but any keyholder or any person responsible for business security and safety could be in charge of monitoring and managing a CCTV system. 
"Why would my business need a CCTV system?" 
This is a very important question to ask and one we'll hopefully help to answer with this article. CCTV systems used to be designed to fulfill two key roles, capture events and record footage for evidence in the event of a crime or incident at work. 
While those core functions still remain, there are additional layers of functionality that CCTV systems can provide to make security operations more efficient and effective. Also, there is so much choice now available in terms of technology, from different camera types to cloud-based video surveillance, it really is a matter of understanding your needs to help optimise your security.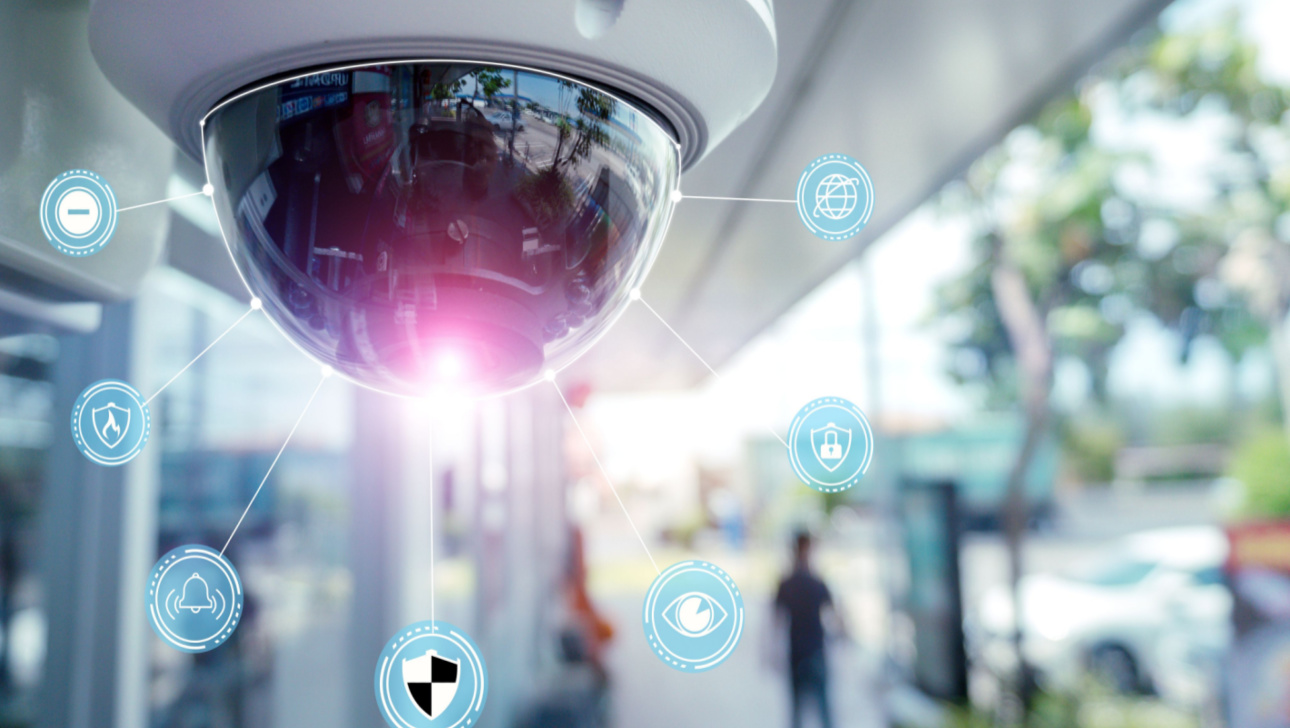 Ensuring your CCTV system is a viable solution for today's security challenges 
The first step to optimising your CCTV system is to assess your business security in general. This is an important exercise to help understand what systems you currently have in place and the challenges your business is facing. 
At Securitas Technology, one of our friendly experts will be happy to conduct an audit with you, so you can benefit from their experience, knowledge, and advice. 
If you already have a security system installed 
Security challenges are constantly evolving, and it is important to ensure your business is protected against new risks. Just as your business must adapt to new and even unexpected challenges, so too should any solution for commercial security.  
Here is a list some of the key considerations for optimising your existing security system with CCTV: 
Security incidents such as break-ins or employee theft are becoming more frequent, which could be a sign of weakness in an existing solution. It's important to note where those incidents are happening and how they could potentially be prevented. For example, if a manufacturing or logistics business experiences a rise in break-ins through a fence at night, thermal cameras could be utilised around the perimeter to help detect and raise an alert to any intruders.
If you installed a security solution but still experience the same types of security challenges, this could be a sign that your system is not up to the job of fully protecting your business. If you currently have an Intruder Alarm system installed but still encounter issues with break-ins or vandalism on your site, adding CCTV cameras could help to deter criminals and capture any offenders red-handed. 
False alarms and system malfunctions becoming more frequent could be a sign that your system is simply past its prime and you may need to upgrade to a new system. This isn't the end of the world, especially if you currently rely on a single solution like on-site CCTV or an Intruder Alarm system. Modern systems are built to be connected and your business could benefit from a smarter more integrated security solution. 
Changes in your business, as mentioned above, can have an impact on your business security. As your business grows, your operational needs may become bigger or even more complex. Take scaling to a bigger office or warehouse as an example, you'll likely need more cameras to cover a wider area or even a CCTV system to cover multiple sites. Managing a growing business is difficult enough, you don't need the additional headache of gaps in your protection. 
Changes around your business location are also important. You may not have needed to worry about seeing what's happening around your business if you had no or very few neighbours nearby. For example, commercial and residential developments are taking place across the UK, and more people always means more risk to the safety and security of your business. 
Operational challenges should be factored into any decisions on which CCTV systems will be most viable for your business. For example, cameras with ANPR (Automatic Number Plate Recognition) can be linked to solutions for vehicle access control, which could be a big benefit to logistics operations or even car parking in helping to reduce queues and maintain traffic flow on-site. 
If you don't yet have business security systems installed 
Here's a helpful guide on getting started with business security, which includes some of the key steps you need to make in planning and implementing the right security solutions.  
Now you know how the sorts of questions you should be asking to ensure which CCTV systems will be most viable to your business, whether you're looking to upgrade an existing system or starting from scratch. Next, we can discuss some of the ways businesses are already optimising their CCTV systems and maximising their value. 
How to utilise the cloud for video surveillance 
Cloud-based CCTV & Video Surveillance refers specifically to what happens to the footage captured by CCTV cameras. Traditionally, it would need to be sent to a video recording system (VR) on site and recorded either digitally or even on tape.  
As has become the way for so many things, it can be far more effective and efficient to send this data to the cloud where it can be stored, managed, and monitored online. The obvious benefit to this is that once the recorded or live footage is online, it can be viewed from anywhere, even from a smartphone. That way, if an intruder is caught on camera entering a building, the owner could be notified and reviewed the footage right away. 
But there are other layers of benefits to businesses from cloud-based CCTV & Video Surveillance. Business leaders can gain visibility into what's happening whenever and wherever they are. This can be useful not just in the goal of crime prevention but also in identifying key trends too. 
One of the big benefits is that footage is secure of-site. With a typical on-premises DVR/NVR, a thief could steal the recorder and cameras that have SD storage, and all footage would be lost.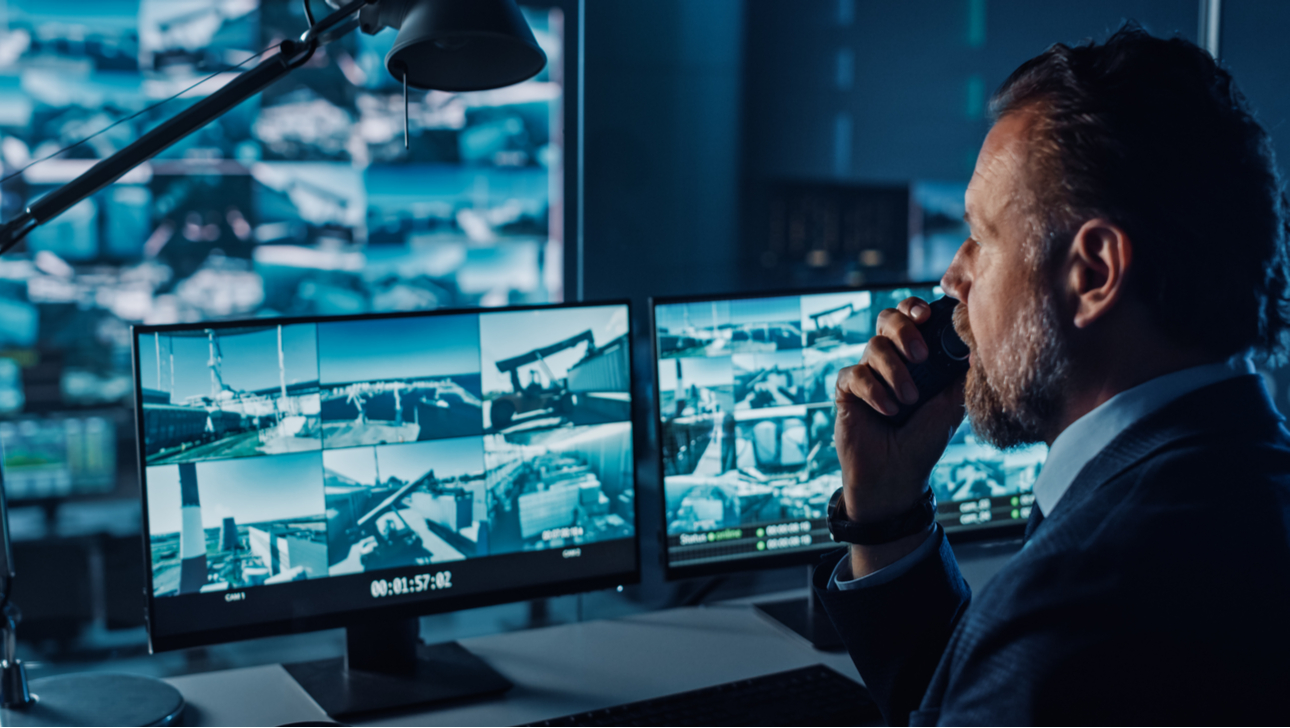 How monitored CCTV systems can be more effective 
One of the best ways to get the most value from your CCTV system is to connect it to a professional alarm monitoring centre (ARC).  
Professional security monitoring services can exponentially enhance your business security, helping to improve security coverage. Once your CCTV system is connected, your business can be covered 24/7 by teams of security operators who are on-hand to respond to triggered alarms, they can also visually verify threats to your premises using CCTV footage. 
When an alarm is triggered, the CCTV system can send a short video clip to the ARC for the operator to review. This enables them to identify any potential threats, and take the necessary action as required. Not only is this a quick and efficient solution for responding to alarms, it's also safer than keyholders or on-site guards investigating the event themselves. Audio Talkdown can even enable remote operators to communicate with an intruder to try to warn them away. 
CCTV monitoring has applications beyond alarm response though, as other professional remote security services can be utilised when you connect your CCTV system.  
Virtual guard tours can be conducted remotely by your monitored security service provider, using your CCTV cameras. These can be used to support the work of on-site guards or as a supplement when they're off duty. The same can be said for Remote Access Control as a service, with which remote security operators can respond to requests to enter your building – a useful resource outside of office hours or for deliveries. 
As you can see, connecting your CCTV system to remote security monitoring services can essentially extend your security team. The adoption of monitored security services has risen in recent years as organisations are looking ways to enhance their protection but also optimise security operations.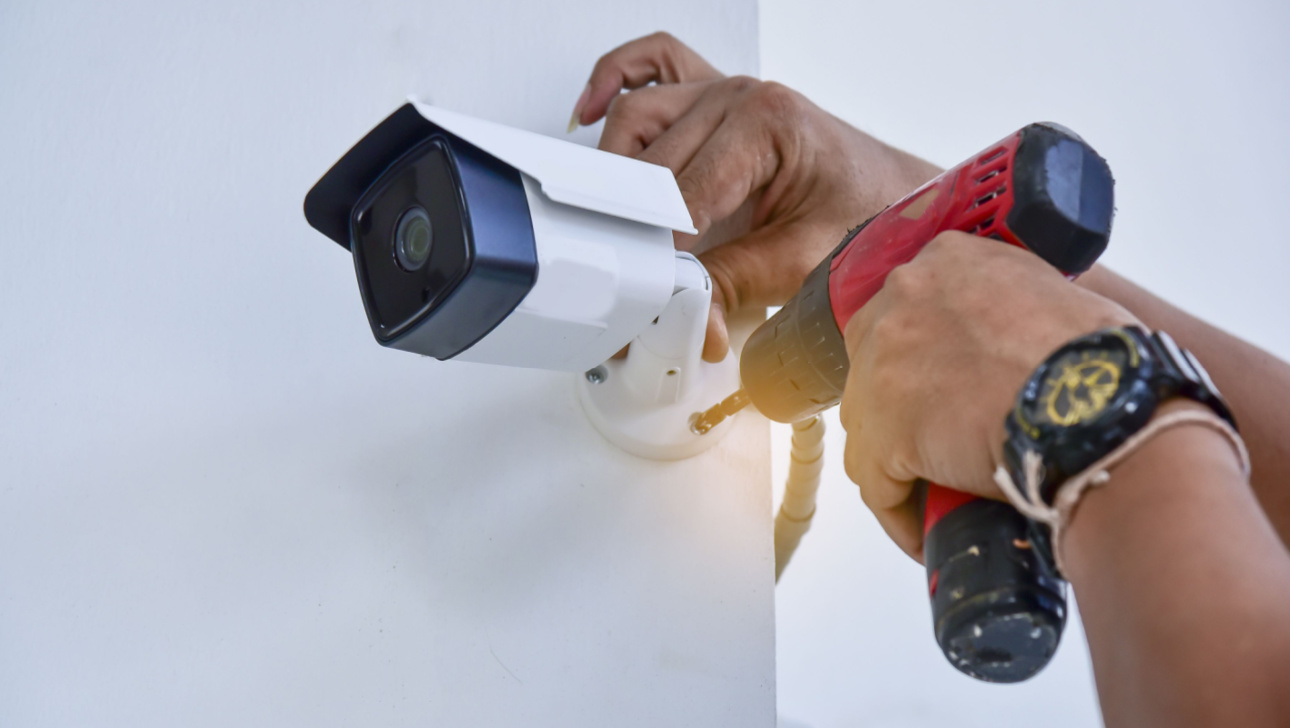 How to get started in optimising your business security with CCTV today   
You now know that the first important step in optimising your CCTV is to ask if what you currently have is fully serving your specific needs. The next step is to install the right system, with the help and guidance of a professional security expert.  
It is important to remember that modern security systems work best when they're integrated, as this can help make managing and monitoring your security more efficient. We would also recommend that you consider including professional CCTV monitoring in your security strategy.  
Speak to a Securitas Technology expert today about optimising your business security with the right CCTV system.