Commercial Security
Automated License Plate Recognition Explained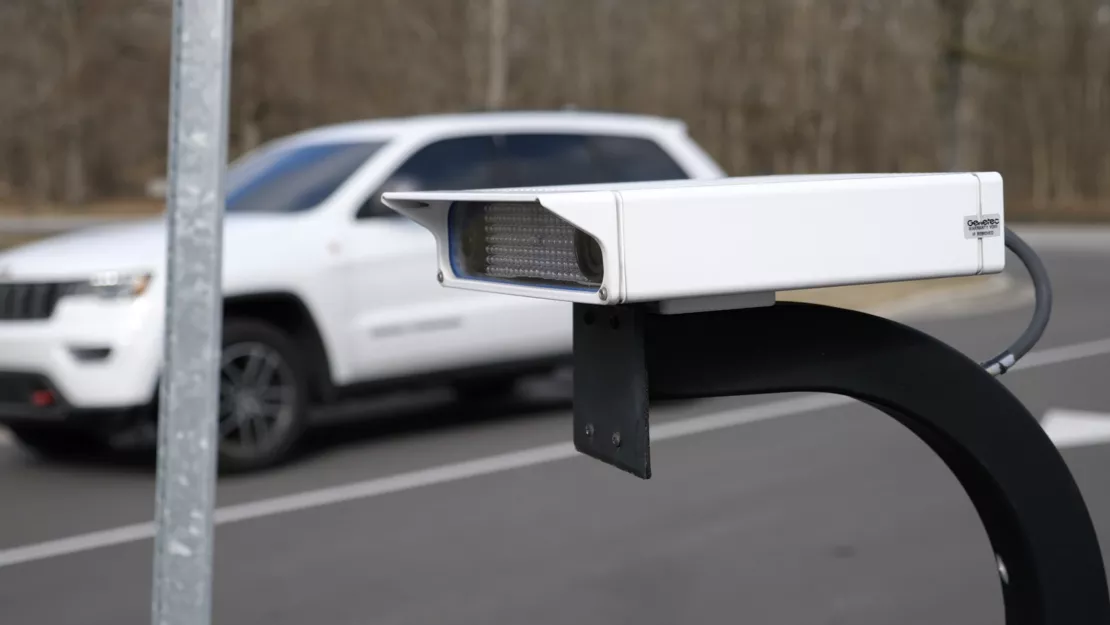 Automated License Plate Recognition (ALPR) is a technology that uses optical character recognition (OCR) to automatically read license plate characters.
There are two types of ALPR: "fixed", which uses infrared (IR) cameras at high fixed points, such as parkades, and mobile, which uses vehicle-mounted IR cameras.
Automated License Plate Recognition has many uses such as assisting with:
Recovering stolen cars.
Identifying drivers with an open warrant for arrest or Amber Alert.
Determining what cars do and do not belong in a parking garage.
Expediting parking by eliminating the need for human confirmation of parking passes.
First used in the late 1970's the technology has evolved into several areas of use:
Bylaw and law enforcement
Average speed cameras
VIP/critical personnel or "banned list" use (Such as in casinos, hospitals, high security building, museums, parking facilities, and resorts.
Toll cameras and Border Crossings
Mobile and fixed LPR are becoming more popular across Canada not only for bylaw enforcement use in Cities but Universities/Post-Secondary or large "Campus-like" environments. ALPR is regularly used to automate permit and time-limit enforcement, scofflaw identification, and gated access control in these environments. The "old school" method of tire chalking can now be done electronically, reading upwards of 1000 plates per hour, it's hard not to look towards these technology advancements to assist with managing buildings more efficiently.
This all leads to "Smart Cities" where camera technology, parking meters, occupancy control, traffic management, card access and a variety of 3rd party systems "talk" to one another on a high bandwidth backbone in real time. This gets information to the users who need it faster and more efficiently than trying to connect all of these sub systems independently.
When investigating ALPR technology for the first time, a key item to review is related experience. A vendor that has experience in setting up the cameras, assisting in parking rules and how ALPR, video surveillance and access control can all work together is a major factor in a working system. Securitas Technology has that experience and can help you navigate these challenges.
---
Disclaimer: By using the Blog section of this website ("Blog"), you agree to the terms of this Disclaimer, including but not limited to our terms of use and our privacy policy. The information provided on this Blog is for informational purposes only. Such information is not intended to provide advice on your specific security needs nor to provide legal advice. If you would like to speak to a security representative about your specific security needs, please contact us.