Video Surveillance + CCTV Systems
Alarm Verification Technology Explained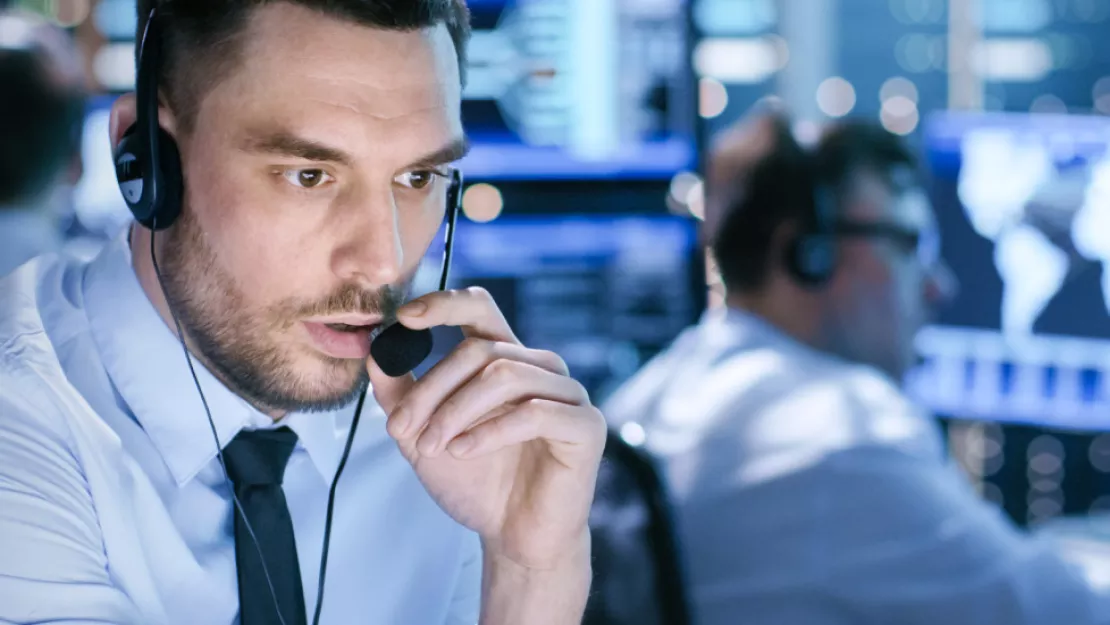 It's a well-known fact that most alarms for intrusion and other security systems are in fact false, and that many police departments across the country can levy fines for false alarms, and may not respond if false alarms become frequent.
Verified alarms are therefore very important to both protect your premises and reduce the risk of false alarm charges. You may be wondering how you can use your security technology to verify incidents, identify suspects and aid in an apprehension or property recovery. That's exactly what alarm verification is intended to do.
So how does it work and what are the benefits? Continue reading to learn more.
How Alarm Verification Technology Works
First, let's define alarm verification. Alarm verification occurs when a central station operator can clearly determine that humans or unauthorized activity are present and there is a high probability of a crime in progress.
Video surveillance and audio technologies provide information crucial to the verification of crimes in progress and allow the central station operator to quickly confirm human presence and begin the process of assessing threat levels..
This process can lead to a priority dispatch of authorities on a crime in progress and – for audio-verified alarms – has contributed to over 180,000 documented apprehensions, many of them prior to entry.
Despite the complexities involved, alarm verification is pretty straightforward. When a signal is detected, monitoring station specialists can tap into either a video feed at the moment the alarm was tripped (if the location has a video surveillance system) or audio through impact-activated microphones.
These video and audio verification systems allow trained personnel to make a judgment call about whether or not a crime is in progress. These specialists can even relay other critical information to law enforcement, such as a description of the situation based on what they are able to see or hear (i.e., number of intruders, method of entry, whether or not they appear armed, etc.).
 
Benefits of Audio and Video Verification
Integrating audio and video alarm verification into your security systems can give you more control over shielding your business and staff from harm and reducing the nuisance associated with false alarms. Here are three key benefits of alarm verification technology.
Improved Usage of Limited Local Police Resources
Over 98% of alarms are false, according to the U.S. Department of Justice – Office of Community Oriented Policing Services. As a result, a growing trend is for jurisdictions around the country to require verification of an actual intruder prior to police dispatch or implementing heavy fines that can increase after too many reported false alarms.
However, with alarm verification technology, you – and local law enforcement – can more confidently answer the question, "Does this alarm represent a crime in progress?"
Reducing false alarms helps law enforcement better manage their limited resources, and positive alarm verification provides them with actionable information for their response. This can translate into a more secure location for you with less nuisance responding to the false alarms and a safer working environment for them.
 
Priority Police Response
Police arrive on scene of a traditional alarm within an average of 45 minutes, according to the Salt Lake City Police Department. The high frequency of false alarms has eroded the urgency with which police are able to respond.
If 98% of the alarm reports you responded to turned out to be false, how would that influence the way you respond to these calls over the course of hundreds or thousands of false alarms? You might take your time responding or view the alarm as a lower priority and not even get a chance to respond at all.
Providing actionable, quality intelligence through video and/or audio verification that verifies a crime in progress to local law enforcement can mean faster response times in the event of an alarm and a greater security safety-net for your business.
 
Decreased Business Losses and Increased Apprehension Rates
Apprehension rates for traditional alarms are so low (less than 1%, according to the National Academy Associate Magazine of the FBI) that there is typically a low probability of you recovering your business losses.
However, with alarm verification, police may respond with higher priority and arrive on-scene more quickly – helping to enhance the probability of apprehension and reducing business losses from theft and damage.
Integrating video and audio alarm verification into your security systems sidesteps the potential pitfalls of false alarms and their corresponding fines and slower police response times. Additionally, in today's environment, this technology can be critical to ensuring police respond in person to crimes at your business and can aid in an immediate apprehension or property recovery.
---
Disclaimer: By using the Blog section of this website ("Blog"), you agree to the terms of this Disclaimer, including but not limited to our terms of use and our privacy policy. The information provided on this Blog is for informational purposes only. Such information is not intended to provide advice on your specific security needs nor to provide legal advice. If you would like to speak to a security representative about your specific security needs, please contact us.