Manufacturing + Logistics Sector
Why an Interconnected Security System is Crucial for Manufacturing in the Supply Chain Crisis Era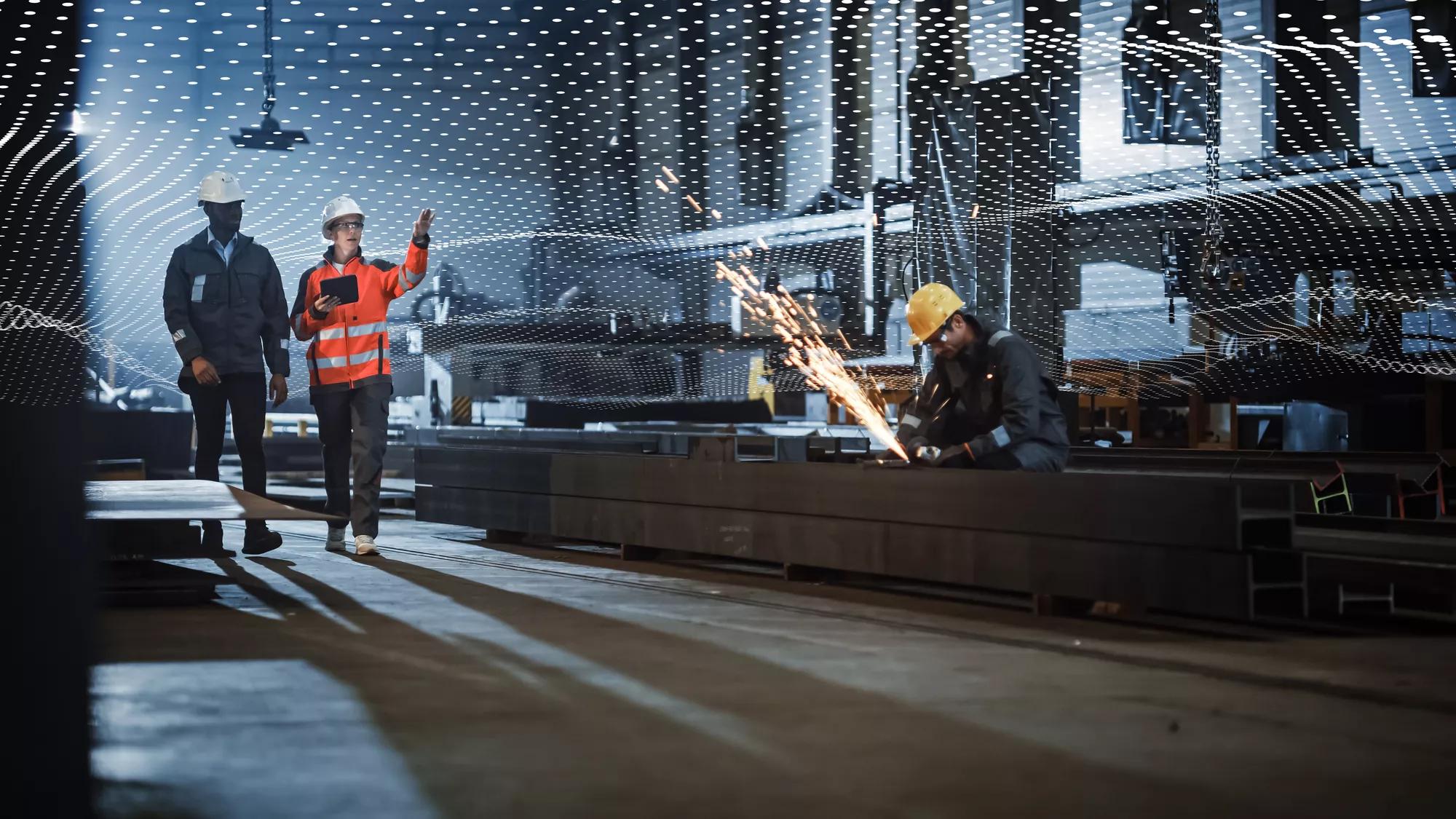 The supply chain crisis(1) continues to persist, halting operations across numerous industries worldwide, including manufacturing. But while this crisis has caused a delay in the production and shipment of products, it's also created a sizeable security problem for manufacturing facilities. With the supply chain crisis predicted to last another two years(2), this is a problem that can't be ignored.
The Supply Chain Domino Effect
With the supply chain disrupted, the shipment of essential parts was put on indefinite pause. As a result, manufacturing teams didn't have the components needed to complete products. This meant that unfinished products had to be stored longer than usual while awaiting parts to arrive. But with production still ongoing, this effectively caused a bottleneck of goods, as was the case with the automotive industry due to the chip shortage(3).
The increased inventory meant an increased need for storage, but this presented an issue for manufacturing facilities: they could only hold so much stock at once. To meet the need for extra  storage, manufacturers sought out offsite spaces to store the product backlog. But while this solved the backlog problem in the short term, it also introduced security concerns.
Security Challenges at Offsite Storage Spaces
Manufacturing facilities aren't only built to assemble products, they're also built to protect these products from potential security threats. In-house storage areas in manufacturing facilities have robust security systems to safeguard assets. But once products are moved from these areas into offsite storage spaces, they become vulnerable to attack because those spaces may not be equipped with the same level of security.
The challenge becomes ensuring those sites remain as protected as the main site. And with the supply chain crisis here for the foreseeable future —meaning the issues that come with it will last just as long, if not longer —manufacturers need to ensure the safety of their products while at outside storage areas. This requires an interconnected system to fully monitor the safety of offsite goods.
The Importance of an Interconnected System
There are many moving parts to account for with offsite storage security. From product inventory to the transport of inventory to the outside facilities where the inventory is stored, there are multiple opportunities for theft or tampering. An interconnected security system allows all of these areas to be monitored from one platform. That way, manufacturers can keep track of the status of goods while they're not at the main site.
Here are three capabilities to consider incorporating into an interconnected system:
The Internet of Things
The most important aspect of an interconnected system is connectivity. Being able to access and monitor goods across multiple devices ensures there's an around-the-clock, 360-degree view of what's going on. The Internet of Things (IoT) makes this possible.
IoT is enabled by a network of connected physical devices that use sensors, software, GPS, tags and other smart technology to collect information and act upon it. Because these devices rely on 5G mobile networks and cloud computing to work, they can be used and connected from virtually anywhere.
IoT sensors can be retrofitted with existing surveillance and monitoring systems, allowing for the tracking of key assets' status while en route to a storage facility. Monitoring systems with IoT capabilities can provide real-time answers to manufacturer owners' questions, such as what time the assets will arrive at the location and the condition of the assets.
Artificial Intelligence
Moving inventory offsite can be a complicated operational process filled with difficult decision-making. The data collected by security infrastructure is vital for keeping assets safe, but it can also be used to streamline operations. This is where artificial intelligence (AI) comes into play.
Interconnected systems with AI take data and use it to power actionable business insights, driving fast and risk-averse decision-making. Analytics from AI can identify emerging patterns and potential disruptions that can hinder inventory safety while it's on its way to or at a storage facility. This gives manufacturer owners the ability to make real-time decisions on inventory to ensure it remains secure, helping operations run more effectively and efficiently.
Remote Monitoring
Having a bird's eye view is critical when dealing with offsite inventory. Manufacturer owners want greater oversight and visibility into their property that can be quickly and easily accessed in one place. An interconnected system should be equipped with remote monitoring to allow them to see their inventory and ensure its safety.
Remote Monitoring enables businesses to manage their security 24 hours a day, 365 days a year. This is an essential function for offsite storage spaces, where personnel may not be available to watch assets.
Video analysis software can be added to the outside storage facility's CCTV cameras, providing the core element of remote security monitoring. Then, remote monitoring stations receive the CCTV footage after it's transferred securely through the cloud, where they can see if any suspicious activity is occurring —taking action when it does.
The supply chain crisis shows no signs of slowing down, meaning manufacturing operations will continue to be impacted. While product backlogs will cause manufacturer owners to seek additional storage space, the safety of the assets won't have to be in question once an interconnected system is in place. IoT, AI and remote monitoring capabilities can help optimize the security system letting manufacturer owners know their property is safe while offsite.
Get in touch with us today to learn how we can help with securing offsite storage facilities.
(1)The New York Times -How the Supply Chain Crisis Unfolded
(2)The Guardian -Global supply chain crisis could last another two years, warn experts
(3)Detroit Free Press -Everything you need to know about the chip shortage that's plaguing automakers