Commercial Security
Perimeter Security Advice for Manufacturing and Industrial Facilities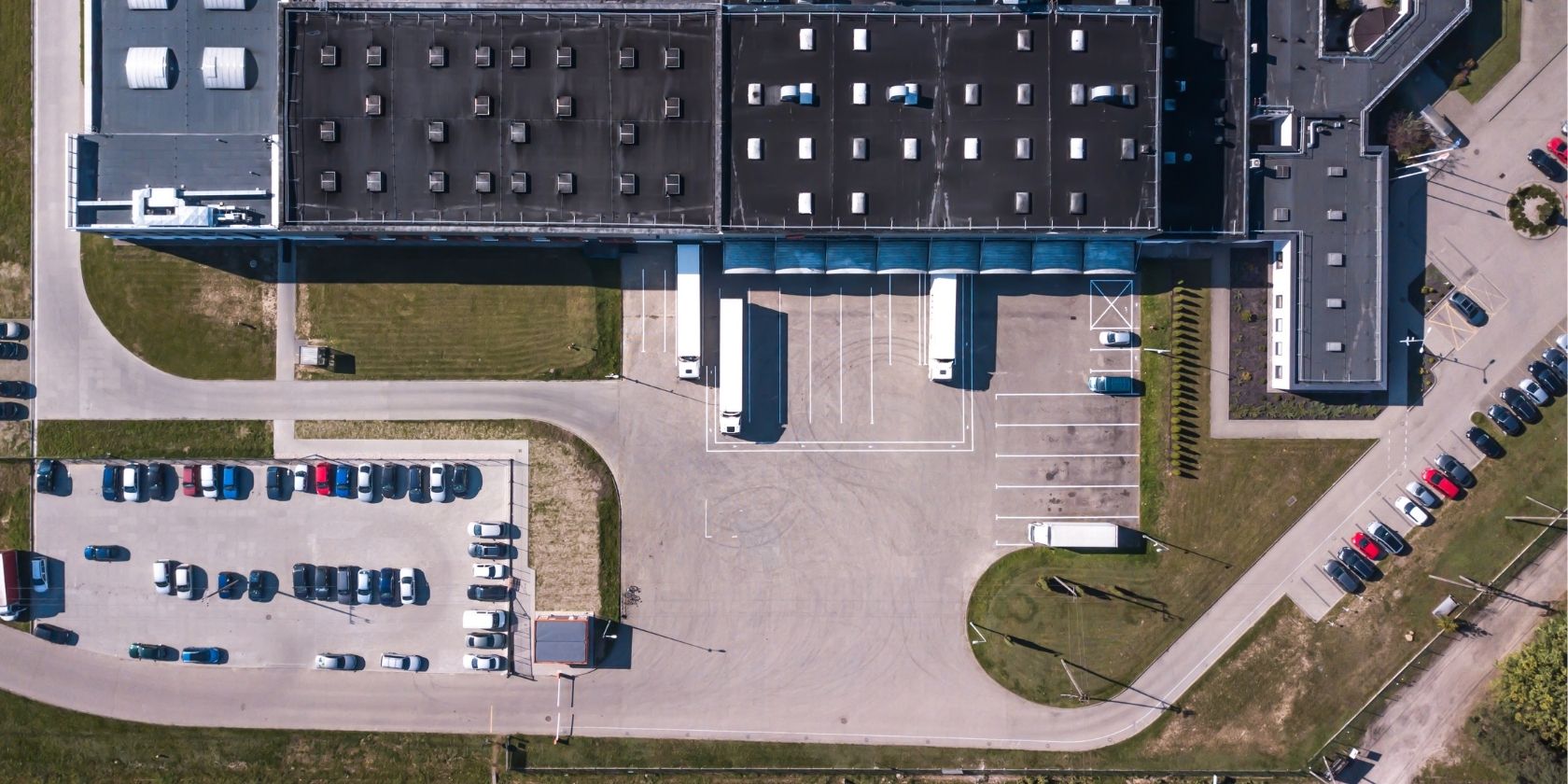 In this article, we'll guide you through the necessary steps to take and the solutions you should consider to help keep your manufacturing or industrial property and your people safe.
In this article we'll cover:
What is perimeter security?
How do you secure a perimeter?
The best solutions for perimeter security
How can perimeter security be improved?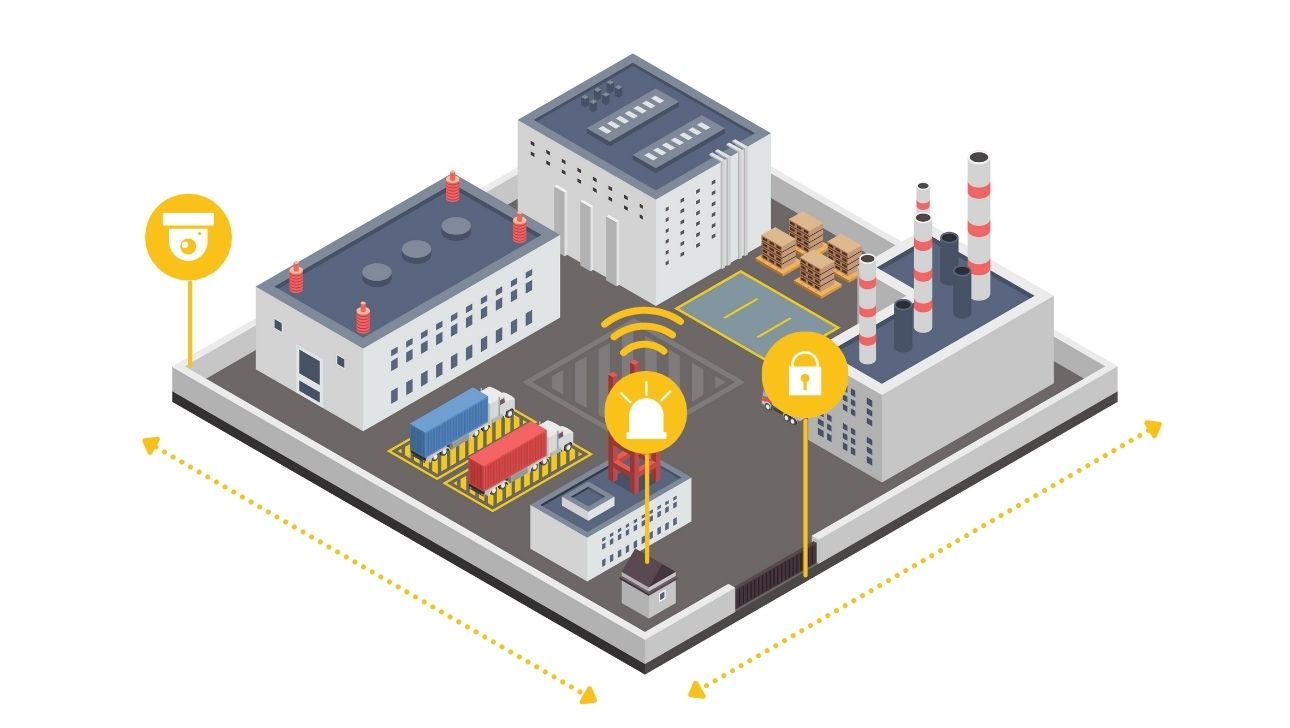 What is perimeter security?
Perimeter security refers to the measures taken, and system put in place to protect the surrounding physical areas of your site or premises from the risk of external threats, mainly intruders.
Of course, all forms of security are important in securing your business or facility. The right systems are required both internally and externally to protect your people and safeguard vital business assets. In the case of perimeter security, the aim is to detect and dissuade potential intruders from entering your site without prior permission.
Suitable fencing can be a good start in setting out barriers and preventing people from entering your site. But that's often not enough to keep out anyone who is determined to break in and potentially cause harm or damage.
In the UK, 18% of overall retail shrinkage came from crime targeting suppliers and warehouses – crime cost retailers £2.2 billion in 2019 (British Retail Consortium). What could the cost be to your business or facility if it was targeted by criminals? Do you have valuable stock or specialist equipment that could be stolen?
Is your concern specifically related to preventing warehouse theft? If so, this article can help.
It's not just physical stock or equipment that could be at risk either, there is also the risk of a potential data breach that could occur because of intruders being able to access your site. Cybersecurity is a separate area from physical perimeter security, but it is still important as cyber-criminal activity is a growing trend. 
Now you know what's potentially at stake, we can look at how you can secure your perimeter, whether you're operating from a single building, a facility with multiple buildings, or multiple sites in different areas.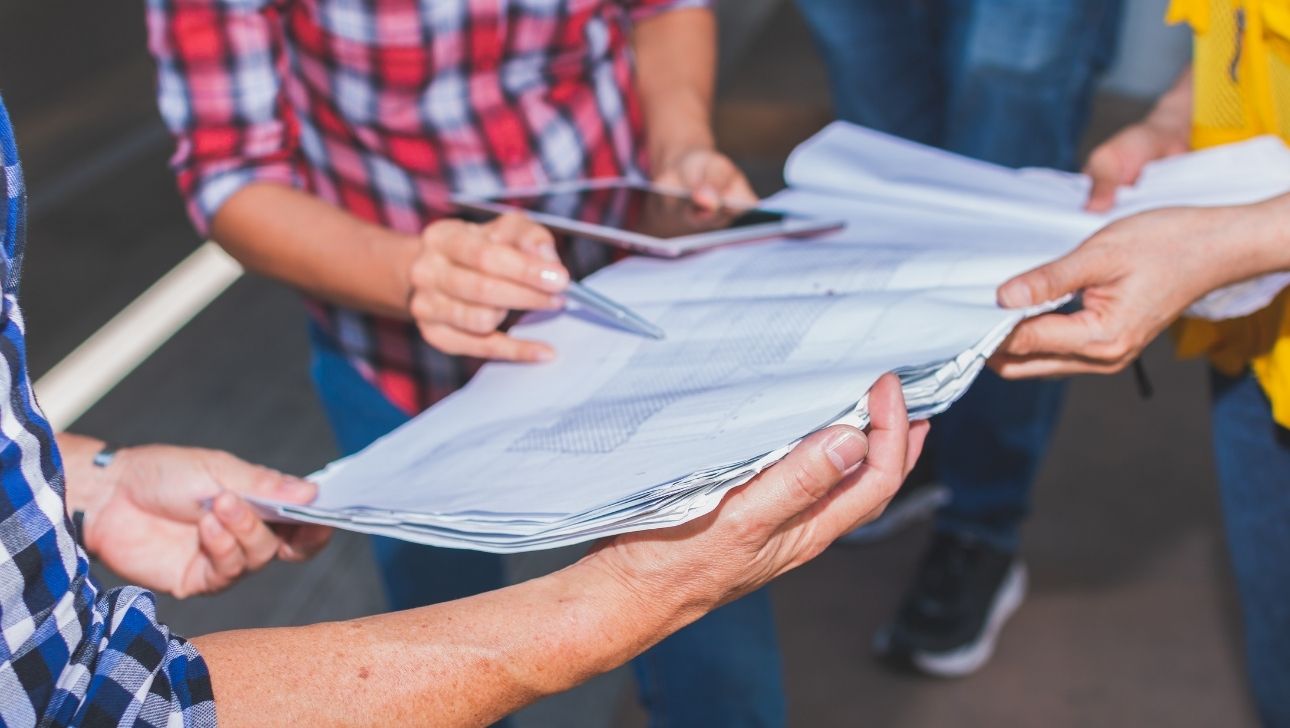 How do you secure a perimeter?
Much of the success of your perimeter secure hinges on your choices before you install any security systems. That's why it's important to seek guidance from a professional security expert first and foremost. They'll be able to help you survey your site and its surroundings, before offering the best advice to suit your unique needs.
Some key considerations when you're carrying out your survey are:
What protection do you already have in place?
Your site may already have CCTV and intruder alarms installed for example. If there is a fence around your perimeter, is it sufficient for your site (walls the right height, etc)?
Identifying weak points
Try to identify the obvious weak points around your perimeter. Perhaps there are gaps in your existing security coverage or fencing, or there could even be potential aides for intruders outside, like a tree that can be easily climbed. Again, a professional security expert can help to identify weak points that you may not spot.
Where are the entry points and are they secured?
Your entry points may be your site's weakest points for unauthorised people to exploit, whether it's an external gate, delivery entrance, or the front door to your building. We'll discuss some of the different solutions for access control later in this article.
Drawing up a plan for your perimeter security
With the information gathered from a thorough site survey, you'll be in a better position to fully understand your needs and choose the right best solutions for perimeter security. You'll likely discover that it will take a combination of different systems to fully protect your premise. Thanks to the latest security technology, providing AI and cloud-based solutions, integrating disparate security systems can now be achieved more easily than ever.
Commercial security is a business asset like any other. Whatever solutions you choose, it's important to remember that the purpose is to keep your property safe helping you focus on running day-to-day operations safely and efficiently.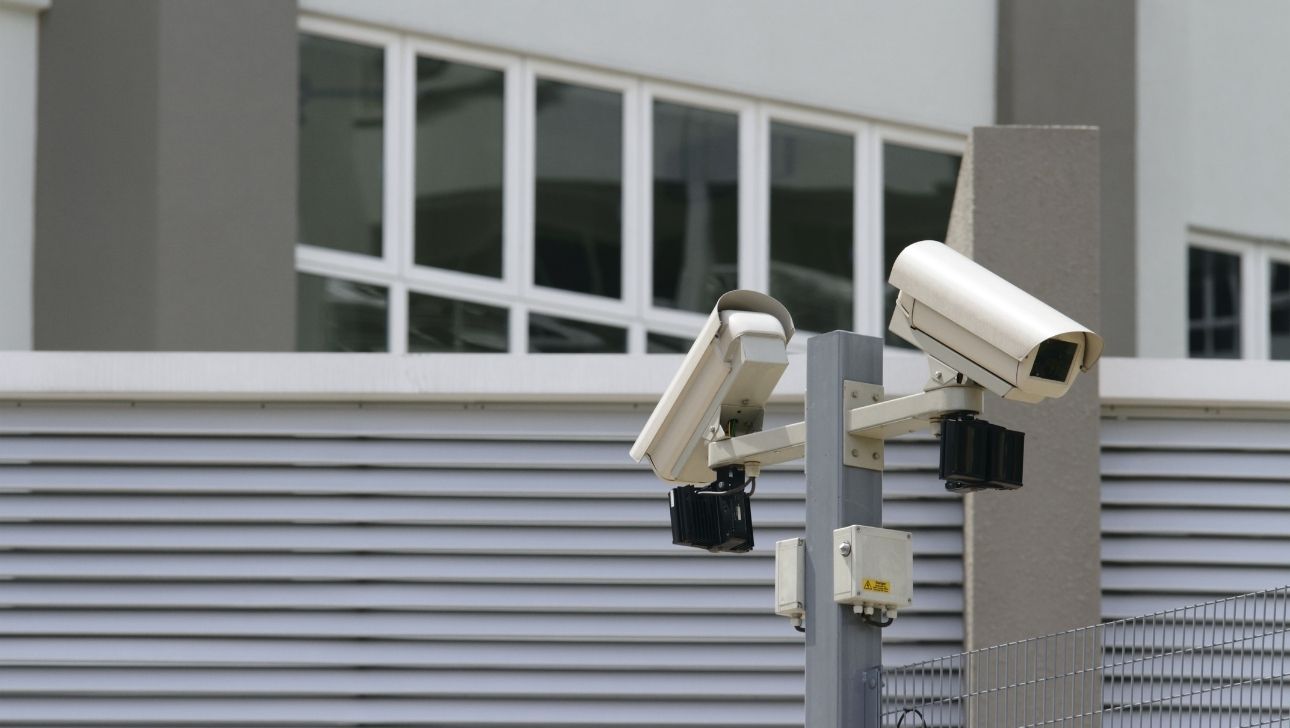 The best solutions for perimeter security
As we've established, your own unique requirements are what help to dictate your choices for perimeter security. However, there are some common solutions that most businesses and facilities rely on to control who can and cannot enter their premises.
Intruder Alarm Systems
Intruder detection and alarm systems can be vital to the success of any perimeter security. It can also be one of the easiest ways for businesses to help prevent intrusion. Not only will the visible detectors and alarms act as a deterrent to potential intruders, but an alarm can be raised directly to you or a professional monitoring center as quickly as possible.
There are many different types of equipment that can be utilised for a commercial intruder alarm system. Motion senses are the most common options, but you can also utilise sensors on the doors and windows of your building to also raise an alarm if a breach occurs.
Thermal perimeter detection is also being adopted by many businesses looking to enhance their outdoor protection.
CCTV & Video Surveillance
CCTV & Video surveillance can work well with an intruder alarm system and provide additional support to your perimeter security. These systems can work in a similar way, in that the visible cameras can help to deter potential intruders. Plus, if an intruder is detected on camera, an alarm can be triggered to you or a remote monitoring centre as quickly as possible.
Video surveillance can help to document events like when an intruder is spotted on site. Hi-definition pictures are now the norm for many reliable video surveillance solutions and cloud-video surveillance makes footage accessible to manage and monitor, wherever you are.
If your site currently has a CCTV system in operation it may be possible to integrate it into any upgraded perimeter security system. At Securitas Technology, we can help you transition an analogue system to digital.
Access Control
Access control systems can help you protect your key entry points as part of your site's perimeter security. The right system can make it easy to control entry for authorised people like your staff while preventing those without permission from entering.
Speed gates or turnstiles combined with smartphone-enabled readers, biometric readers or card readers can help to let in large numbers of staff more while still helping to prevent intruders from entering by hiding in the pack. There are also cloud-based solutions to help you manage access for multiple buildings or sites from one place.
Many other challenges, perhaps more unique to large industrial sites or facilities, can be solved when you combine access control and CCTV systems. For example, they can help you manage the access and flow of vehicles on your site more efficiently, while helping to reduce queueing in the process.
How can perimeter security be improved?
The efficacy and efficiency of your perimeter security could be improved with the help of a remote professional monitoring service. 
False alarms can be common whether they're triggered by your intruder alarm system or CCTV. They can also be a nuisance! This problem could be solved, and your security enhanced with the help of alarm and video verification backed up by a professional security team covering your site 24/7.
A professional monitoring service could also help police respond as quickly as possible in the event of a verified intrusion or threat to your site. This could help to minimise potential business losses and improve the possibility of recovering anything that has been stolen.
You can even outsource your entire security management to a professional monitoring centre. At Securitas Technology, we can provide 24/7 monitoring as well as scheduled "guard walks" on your site. For sites with manned security already in place, this could even be a more cost-effective option that could potentially save money for your business. 
Here's a great article on the cost-effectiveness of CCTV monitoring.
What should you do next to get started with perimeter security?
Speak to a Securitas Technology expert today about protecting your property and your people with the right solutions for perimeter security. We'll be happy to help you conduct a thorough site audit to assess the protection you currently have in place, before designing a bespoke solution that serves all your needs.