Manufacturing + Logistics Sector
How to Prevent Theft in the Warehouse: 3 Steps to Safeguard Your Assets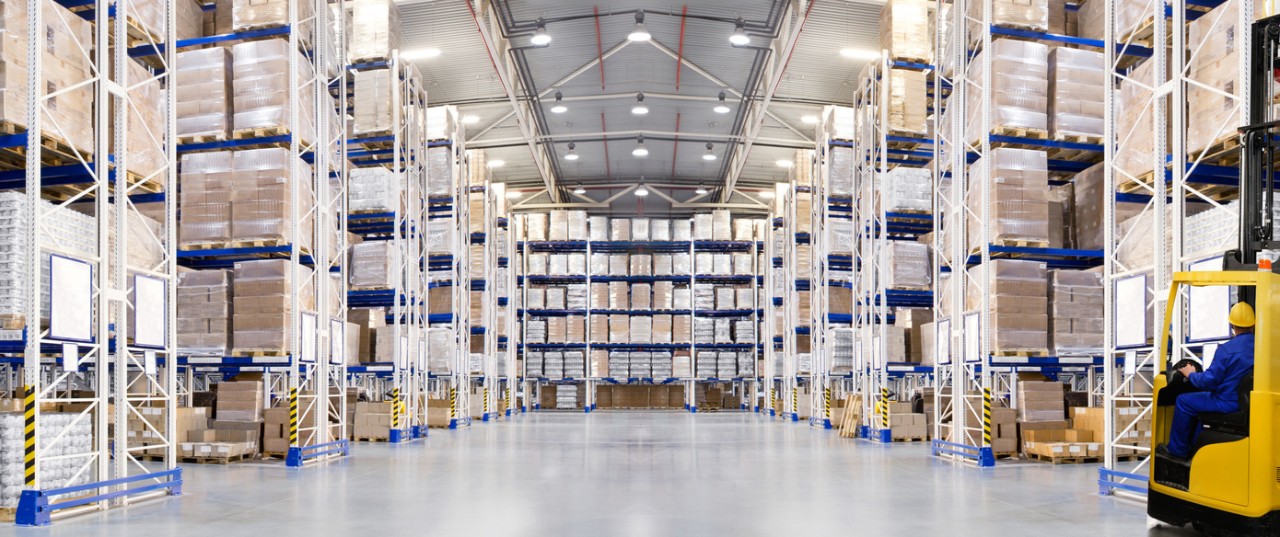 We look at the best security tips to manage threats such as employee theft and burglary and recommend the right security solutions to help you prevent loss in your business.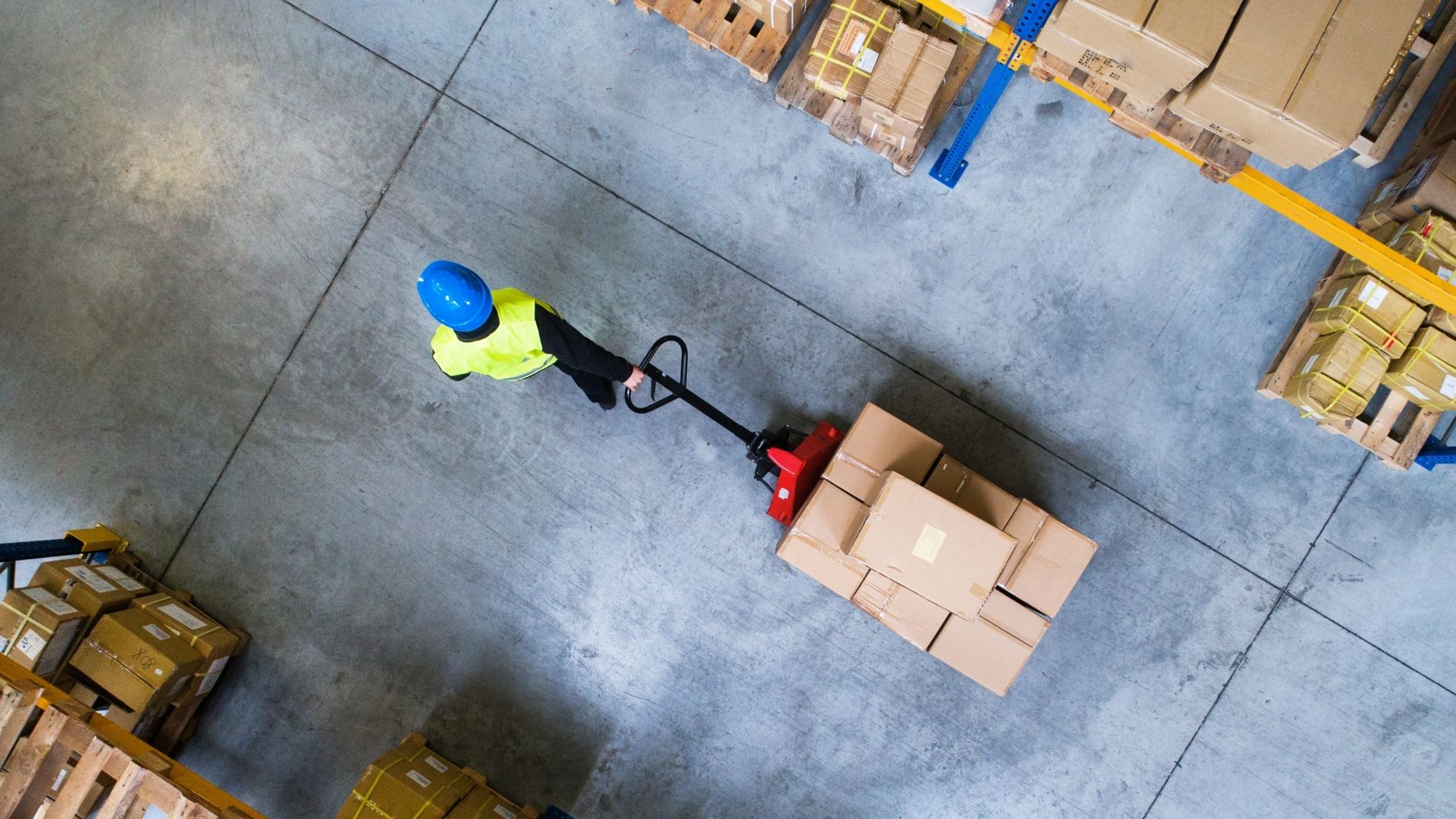 In this article, we'll cover:
What types of theft commonly occur in the warehouse and what is the impact?
Step 1: How to conduct a security health-check in your warehouse
Step 2: Protect your perimeter to combat external theft
Step 3: How can you stop employee theft at work?
Other useful tools for optimising warehouse security
What types of theft commonly occur in the warehouse and what is the impact?
Warehouses and supply chains have always operated with an expectation that some losses will be incurred along the way. Production lines may be disrupted, equipment may be worn out or damaged and stock items can be lost or broken in transit. But this can quickly become a major issue where the threat of warehouse theft is concerned.
You may have already spotted certain red flags such as stock levels not matching sales records or important documents such as sales invoices going missing – both can cause major admin headaches for your business, compounding the impact of any loss from theft. If this is happening in your business, you may have a problem with warehouse theft that requires immediate action.
Here are some important statistics that outline the impact of warehouse theft in terms of financial costs:
In the US, cargo theft is a $15-$30 billion problem each year according to Loss Prevention magazine.
Here in the UK, 18% of overall retail shrinkage came from crime targeting suppliers and warehouses – crime cost retailers £2.2 billion in 2019 (British Retail Consortium).
If you include the cost of admin errors (like the ones we mentioned above where important documents have gone missing), that figure ramps up to £5.5 billion loss in 2019 (Centre for Retail Research).
We'll share some of the best advice on how to prevent theft in the warehouse shortly. First, it is important to clarify what types of theft can occur:
External theft – This refers to thefts committed in your facility by people outside of your company. We'll share advice on keeping intruders out of your warehouse and restricting access to high-risk areas.
Internal theft – This refers to theft incurred in your warehouse by your own employees. It's not nice to think about, but staff theft increased by 4.6% for supplier & warehouse crime in 2019. We'll look at what security measures you can take to limit the risk of your warehouse employees stealing from work as well.
Now you know the true cost, we can look at three important steps to prevent theft in the warehouse or indeed any other buildings your business may operate.
If you work in a manufacturing or logistics business, read our article to find out how you can adapt to the new normal, nurture workplace safety, and manage operations more efficiently in the future.
Step 1: How to conduct a security health-check in your warehouse
We know that all warehouses are vulnerable to both external and internal theft. It is important to conduct a security health-check on your site to help plan what security measures you need to take to make it safer.
The types of theft you're most likely to incur in your warehouse, factory, or logistics facility will depend on important factors that must all be considered when planning your security strategy. These include:
Value of stock and equipment kept on site – high-ticket items are more susceptible to being stolen and sold on the black market
Where assets like stock and equipment are kept in the warehouse and what security measures you currently have in place to protect them
The location of the warehouse itself – higher-risk of external theft is inevitable if you operate in a high-crime area
The condition of the building and its perimeter
What security systems and protocols you already have in place to protect your site and how effective they are. Studies have shown intruders will actually target sites with old and tired looking external alarms
Those are just some of the most important factors you need to consider when conducting a security health-check. Of course, the best option is to seek help from a security expert – Securitas Technology can provide a free site audit to help you identify weak areas to help you secure your business.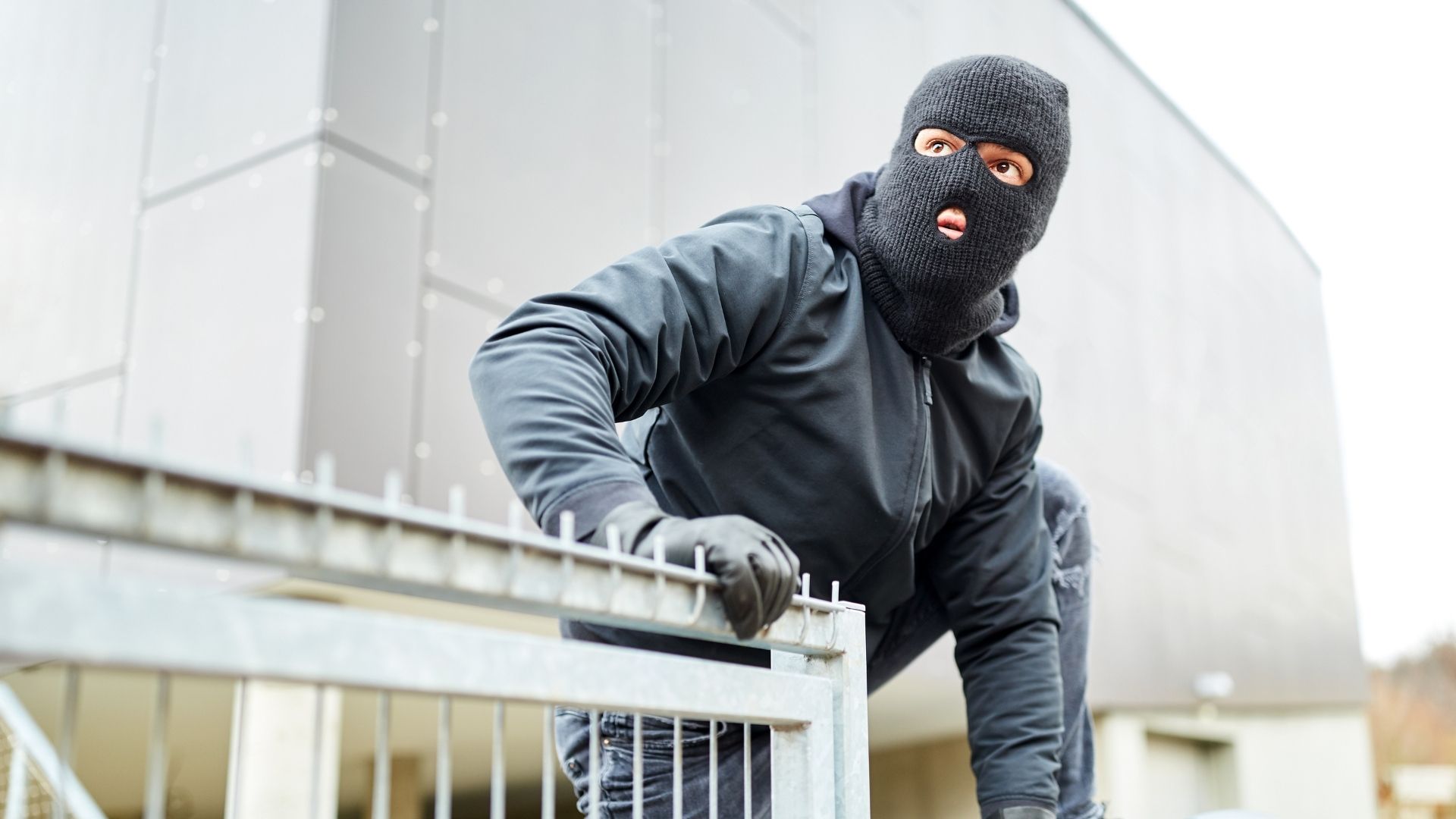 Step 2: Protect your perimeter to help combat external theft
When choosing how to prevent theft in the warehouse, limiting the risk of external theft is probably the most straightforward step. You want to keep unwanted people out of your business to protect your employees during operating hours and safeguard your assets when the building is empty.
During your security health-check ask yourself, "Are the perimeter walls or fences free from damage and do they provide adequate resistance to anyone getting over, under, or through them?" Don't just look at the walls or fences around your building, look at what's going on around them too – something as simple as where bins are kept or where you park your vans may be overlooked but can provide easy access to intruders.
Almost all manufacturing & logistics businesses benefit from security equipment to protect their perimeters – after all, most fences and locked doors can easily be gotten through by anybody who is determined enough to get inside. We generally recommend our customers to at least have a high-quality intruder alarm and CCTV & video surveillance systems installed on their site.
You'll want to consider a dialler intruder alarm, which will automatically alert you if it is triggered, or better still, a fully monitored system. With the latter, you're covered by a professional security monitoring team 24/7 who can alert the police instantly in the event of an incident. A traditional 'bells only' alarm is unlikely to provide enough protection for your warehouse, so we wouldn't recommend it.
You can also choose between a traditional hardwired alarm or a wireless alarm, which relies on Wi-Fi or Bluetooth communication instead of physical wiring – these are easier to install and alter later on if you need to add or change any equipment.
CCTV is one area of security technology that has advanced the most in recent years. This has created a variety of solutions that are more reliable, multi-functional, and cost-effective for businesses of all sizes. Cameras that support High-Definition (HD) and upwards are ideal, these generally come as standard with any good quality CCTV system nowadays. Facial recognition and vehicle recognition are also widely available, providing another layer of protection to your business. They can also serve other functions such as advanced analytics which will help you manage operations more safely and efficiently too – like tracking the movement of consignments of stock or materials around the building.
The right CCTV system should enable designated users to manage and monitor what's going on remotely and receive instant alerts to their mobile phones. This also means your CCTV could be remotely monitored by a professional security monitoring service provider if you prefer.
In terms of CCTV camera placement, try to cover as much of your external perimeter as possible to provide adequate protection and deter potential intruders – we'll discuss internal CCTV placement shortly. Remember, thieves can be extremely canny in identifying blind spots or gaps in your coverage.
By combining the right intruder alarm and CCTV systems, you'll make a major step toward preventing external theft in the warehouse.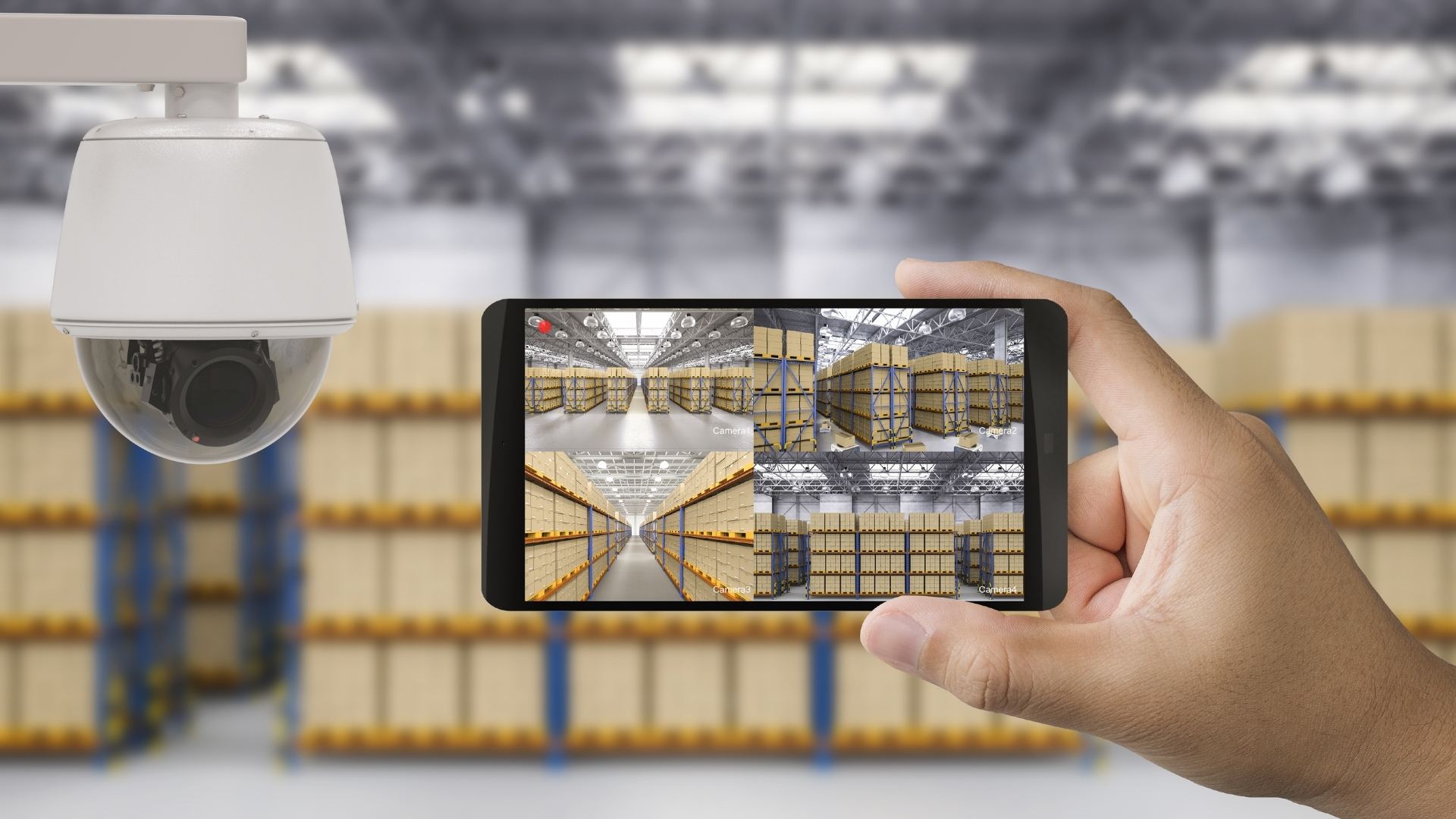 Step 3: How can you stop employee theft at work?
There are a few reasons why employees may steal from work, financial difficulty or unhappiness at work are common concerns. When planning how to prevent theft in the warehouse by your employees, it is important these issues are tackled as early as possible. The last thing your business needs is for a culture of employee theft to develop.
It may be a good idea to include your HR team in identifying and mitigating any risks related to employee theft, especially if you need to review company policies.
In terms of security strategies to prevent employee theft in the warehouse, our advice is to:
Minimise the temptation for employees to steal by limiting access to certain areas
Put security systems in place to prevent theft from occurring
Provide high-quality evidence in the event of an investigation as a result of a suspected theft
Minimising temptation with Access Control
Many thieves are opportunistic, which means you can help prevent employee theft by removing those opportunities in your warehouse. Start by asking:
Where do you think thefts often occur?
What items are frequently stolen?
Who has access to those areas?
The right access control system could exponentially help you prevent theft in the warehouse by limiting who can enter high-risk areas. You're likely to discover that by limiting who can get to certain areas in your warehouse, the risk of employee theft will come down greatly. It'll also help you segment who you need to speak to if there ever was an incident of items being stolen from one of those areas.
We recommend an access control system that automatically tracks who enters or leaves a controlled area and at what time. This data could then be pulled to allow you to identify who was there when a theft may have occurred.
Access control systems are fantastic for controlling key entry points in your business, like a lock used to be. This is especially true of Biometric systems, as keys can't be forged, misplaced, or found in the wrong hands. The additional analytics they provide could be invaluable in helping you prevent theft and reduce loss in the long term, especially when combined with CCTV.
How to prevent employee theft using CCTV
We're sometimes surprised by customers who come to us without an existing CCTV system installed in their warehouse when it is known fact thieves don't like to be watched! Even if you do have CCTV installed, your security health-check may have exposed glaring blind spots or that your systems simply aren't up to the task anymore.
As we mentioned about protecting your perimeter, camera placement and using the right equipment inside your warehouse are crucial. You'll definitely want to install cameras in any high-risk areas you have identified or if you've changed your warehouse floorplan as a result of your audit. The more coverage you have inside your warehouse the more reliable your system will be.
CCTV cameras can also trigger an alert if they detect motion while your warehouse is closed, say if one of your employees tried to come back at night. That way you or security monitoring professionals can monitor the live footage and alert the police as soon as possible.
In the event of an incident of items going missing, HD images and software analytics should make it easy for you to gather the evidence you need as part of any investigation. This is why access control and CCTV systems can be so effective together.
Other useful tools for optimising warehouse security
We've covered the basics on how to prevent theft in the warehouse by recommending intruder alarm, CCTV, and access control systems to you. Depending on the needs of your business, you may want to consider other solutions to amplify your security and manage day-to-day operations more efficiently.
As we've already mentioned, remote monitoring will help protect your business 24/7 and save money on hiring security guards – see how much you could save with our free calculator.
If your company operates a site with multiple buildings or indeed on multiple sites, managing security could be made easier by integrating all your systems into one workspace. Remember, the true cost of theft in your warehouse isn't just the items that were lost or stolen, but also the time wasted rectifying the issue.
Want to provide better protection to your manufacturing, warehouse, or logistics facility?