Manufacturing + Logistics Sector
Protecting Goods and Fighting Fuel Theft: Security Advice for Logistics Facilities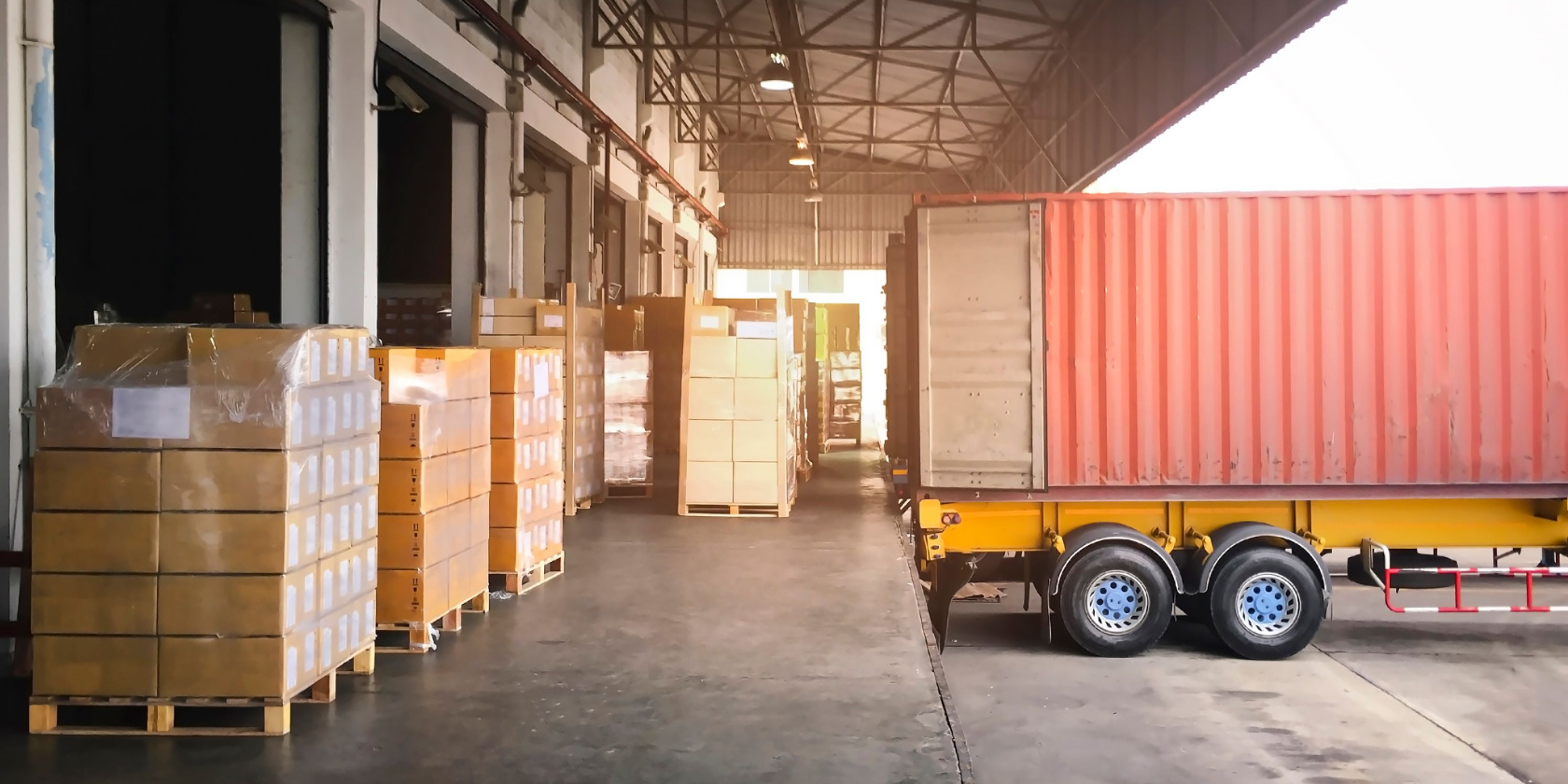 It may sound like a cliché, but transport & logistics companies keep supply chains and the world moving. But the financial backdrop of the cost-of-living crisis has created a triple-headed threat to businesses. As their own costs are rising, so too is criminal activity on their sites and the potential for major disruptions to their operations.
In this article, we'll discuss the key challenges to transport & logistics operators, importantly, a rising concern around warehouse and fuel theft. We'll also share key advice for protecting not just vital assets on site, but also helping to ensure that you can continue to operate safely and securely.
We'll cover:
The impact of rising costs on warehouse and logistics operators

Why transport & logistics facilities may be an easy target for fuel theft

How warehouse theft can impact your customers and your bottom line

How to protect your logistics facility against criminals 24/7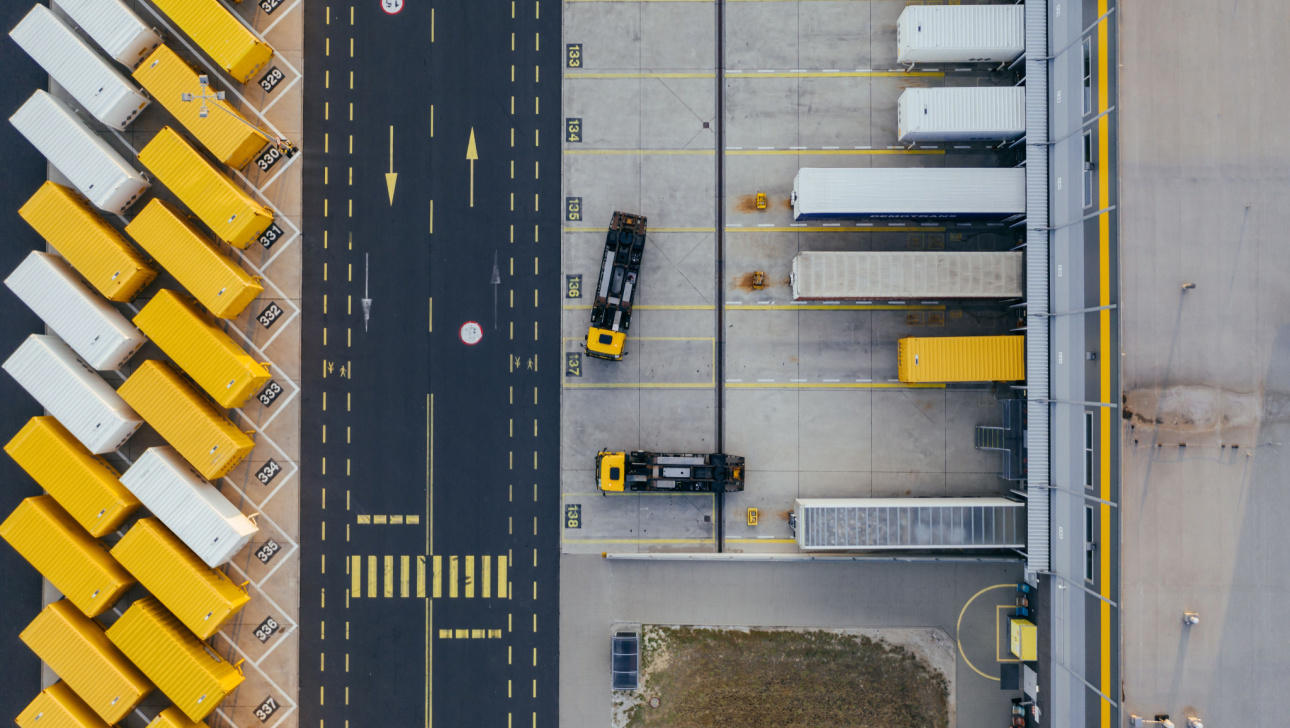 The impact of rising costs on warehouse and logistics operators
One could argue there was a time before COVID-19 when people didn't pay too much attention to the logistics sector, but that all changed during 2020 and 2021, as people's shopping habits switched to online.
In the UK alone, e-commerce grew fivefold in 2020 to make up almost a quarter of all retail, according to McKinsey. This was undoubtedly welcome news but also posed a greater challenge for the transport & logistics industry.
Companies rapidly grew their operations to store and process more goods. Bigger warehouses and facilities were opened, and with that, more staff, equipment, and vehicles to manage. The need for comprehensive commercial security also grew, with more vital assets and people to protect, without holding back the flow of operations.
Fast forward just two years and companies are now faced with a double-edged sword. Needing to further invest in their infrastructure to continue to manage demand and bottlenecked supply chains, but they are now also facing rapidly rising costs due to inflation.
It goes without saying that spending in every department should be fully scrutinised, including your infrastructure and the security that helps to defend it. But how can you ensure your business gets the level of protection it needs to keep moving and minimise loss, while also maximising the value of its investment in the long term?
This article will help to answer that very important question.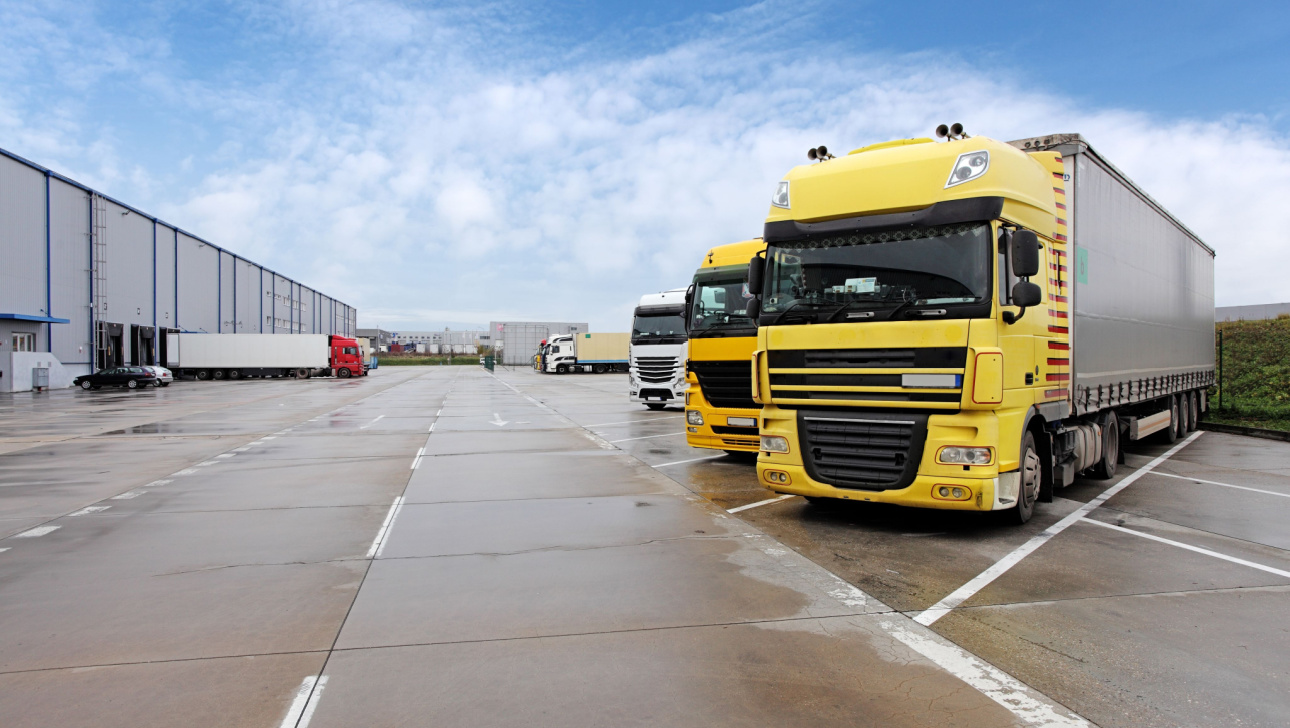 Why transport & logistics facilities may be an easy target for fuel theft
Media coverage on the cost-of-living crisis covered the sharp increase in fuel prices in the UK, as the price of diesel hit record levels in 2022.
Naturally, this raised alarms in the transport & logistics sector. I've seen first-hand accounts of logistics operators whose budgets for diesel fuel have more than doubled in a very short space of time –increases of millions of pounds in some cases.
But the additional cost of filling up trucks and tankers is just one side of the problem. Police across the UK also reported an 89% increase in fuel thefts since the start of 2022. Again, I've seen first hand the impact this has had on transport & logistics firms who have been targeted on multiple occasions by criminals stealing their fuel.
You may have already experienced instances where fuel has been syphoned from tanks of lorries and trucks while they've been parked overnight. But I've also met with operators whose entire supply of diesel has been stolen from right inside their facility.
Can you imagine how that would affect your company? There is not just the cost of the lost fuel to consider, but also the expense of refilling trucks in nearby petrol stations, time spent dealing with the police and insurance companies – and then the likelihood of higher premiums as a result. Some companies have had to live through this painful process again and again.
What makes matters more painful for some of these businesses is that they even had CCTV systems installed, but there was little else they could do but watch as thieves worked quickly to empty their tanks.
Thankfully, we've been able to support businesses in bringing their protection up to the required standard to meet the challenges of today and to help secure their future.
We'll discuss the solutions we recommend for comprehensive commercial security in transport & logistics facilities later in this article.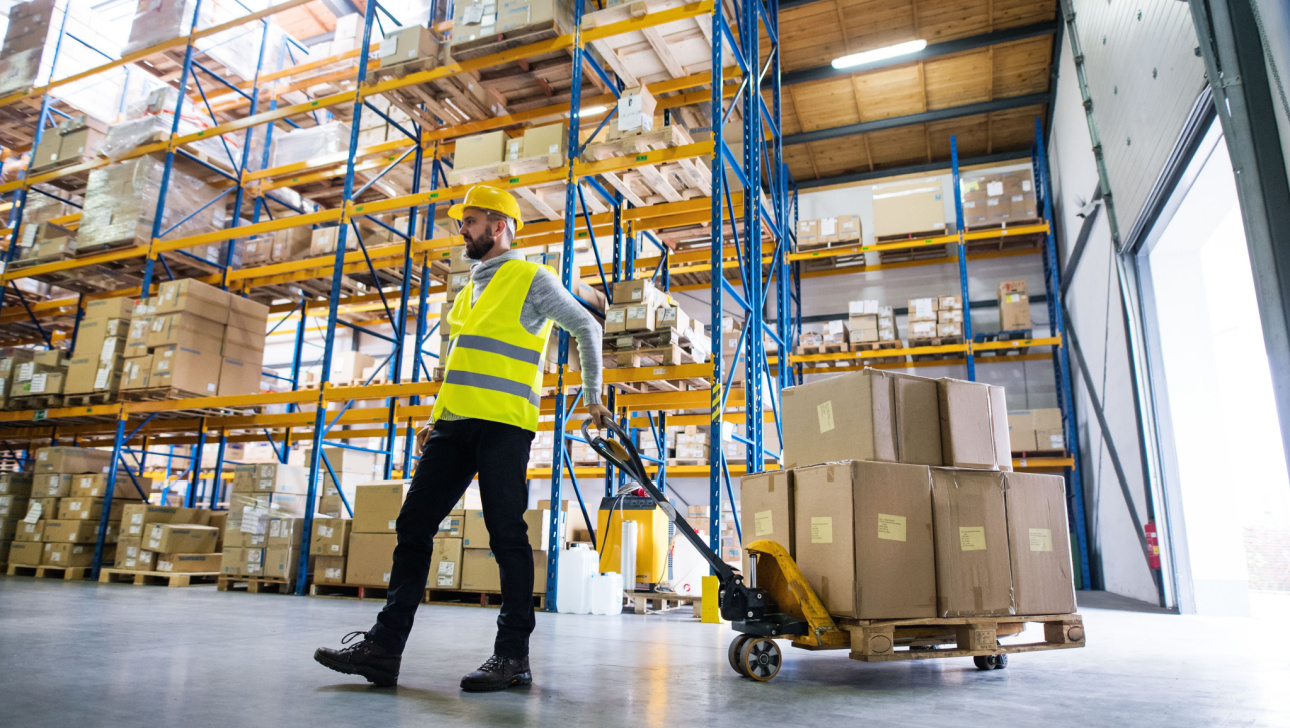 How warehouse theft can impact your customers and your bottom line
Fuel theft is one of the major security risks for transport & logistics operators. The other is warehouse theft, which can negatively impact your operations and your relationship with your customers.
In the UK, 18% of overall retail shrinkage came from criminals targeting suppliers and warehouses – crime cost retailers £2.2 billion in 2019 (British Retail Consortium).
Recently, I've also seen first-hand how employee theft has evolved and escalated in some warehouses. There was a time when high-ticket items (like smartphones and laptops) were the only major concerns of theft, and they were usually locked in their own cages within the warehouse. Now we're seeing smaller low-value items also being stolen more regularly.
It's never nice to talk about employee theft in warehouses and it's worth pointing out that professional criminals are often also to blame, but it's a reality that all warehouse operators must consider when it comes to protecting their bottom line.
It's not just theft within warehouses that seems to be on the rise. In some sites, trucks, and trailers have been stolen too.
How theft in the warehouse can translate to issues with customers
There is a hidden and potentially severe risk to warehouse theft in your facility, and that's the impact it can have on your customers. After all, the purpose of a warehouse & logistics facility is to safely store and smoothly process the delivery of physical goods, whether you're supplying your own stores or if you're a 3PL provider.
I've spoken to logistics operators who are desperate to protect their sites because they've lost not just their own assets but also their customers' assets to criminals. Nobody wants to make that phone call to their client to tell them that they won't be receiving their delivery on time because their items have gone missing altogether.
That's a worrying situation to be in when you consider that only 5.6% of offenses recorded in the last year resulted in a charge and/or summons outcome.
So, you can see, warehouse security is closely connected to the overall health of your business. Prevention is also always the preferred method for protecting your facility.
In the next section, we'll explain how you can achieve this with a well-planned and fully integrated security alarm system, which also puts professional monitoring at its core.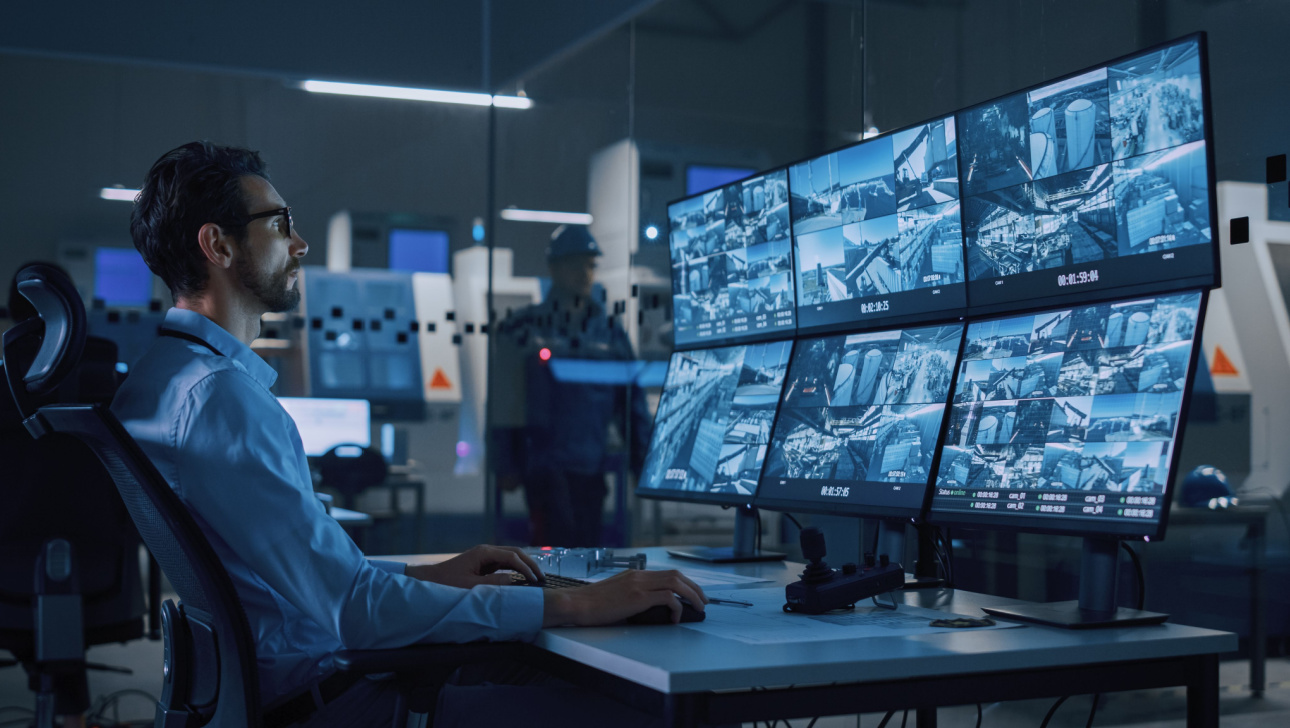 How to protect your transport & logistics facility against criminals 24/7
Securing your facility requires more than a standalone system such as CCTV. Criminals are getting smarter and, in some cases, more brazen, especially when the risk of coming to justice seems to be less likely.
To help prevent warehouse and fuel theft on your site, you need the right security solution to suit your specific needs, which will be built on integrated technology and professional monitoring services. This is also the best way to ensure your business can gain the most long-term value from its investment.
Security systems and monitored services you should consider for protecting your site 24/7
The systems and services that are vital to any comprehensive commercial security solution are:
CCTV & Intruder Alarm Systems
It's important for you to see what is always happening in your business and you should have the right mix of cameras to cover both internal and external areas. It's fast becoming a necessity to have these systems connected to professional monitoring services, so that remote security operators can react and respond as quickly as possible.
I've seen instances where thieves don't seem to mind too much about being caught on camera. But when you add professional alarm monitoring, security operators can quickly verify the threat, inform the police, and even use audio talk-down technology to tell the thieves to leave immediately.
These measures can be crucial in helping to prevent crime on your site, instead of simply recording it. Police also prioritise signals from approved professional monitoring centres over calls through 999, which is worth bearing in mind.
Access Control
Managing access to a logistics facility can be tricky. Consider the movement of people and vehicles in and around your site, sometimes operating 24-hours a day. You also don't want to create a bottleneck at key access points either, so expert help in choosing the right system is necessary.
We can provide solutions for helping you to ensure that only authorised people can access specific areas, including biometric or smartphone-enabled readers – these can help to reduce your costs and time in managing keycards or fobs, which will often get lost or worse, stolen and used by criminals.
You can combine CCTV and Access Control systems to help manage the smooth flow of vehicles throughout your site. We can use ANPR technology to allow your own vehicles through gates automatically and connect your intercom to our monitoring centres so we can verify and manage entry for other vehicles.
Professional Remote Guarding Services
One of the safest and most efficient ways of protecting your facility is with professional remote security services. Many of the duties once carried about my physical guards alone can now be supplemented with remote services.
Virtual guard tours can be scheduled where remote security operators conduct a virtual walk through your site using CCTV cameras. This can be more cost-effective than having guards on-site 24 hours a day and with the added benefit of the footage being recorded.
Access-controlled points can also be managed remotely by our operators based on protocols pre-arranged with you. So, we really can be an extension of your own team.
Why it's important to work with a trustworthy security expert


 
There are three key reasons why I believe working with a trustworthy security provider like Securitas Technology, is important:
Expert advice and design
Transport & logistics facilities are complicated to secure, with multiple access points and potentially miles of perimeter to protect.
That's why a consultative approach with an experienced security expert will help to spot weaknesses in your existing setup and design the right solution to suit your specific needs.
Professional installation and compliance
As an important business investment, your commercial security system should be professionally installed and maintained to a high standard. That doesn't just help to ensure you stay protected, but also that you can gain the most lifetime value from your equipment.
Professional design and installation can also help to ensure you have the right systems in place to get access to essential monitoring services, and that your site is compliant with insurance terms.
Remote security monitoring and services
As advanced as security technology has become, there still needs to be someone there to respond when an alarm is triggered. Many of my existing clients are switching to professional monitoring services for 24/7 coverage and the quickest possible response in the event of a real threat.
Securitas Technology can also help to bring all your security and safety systems (including fire detection) into one place. This can help you to manage these systems more efficiently.
I'm sure many people know the pain of having to manage multiple systems working with multiple providers, which can be negated with our support.
Get started with the right commercial security solution today
Preventing warehouse and fuel theft in your transport & logistics facility starts with planning and designing the right solution to suit your specific needs. At Securitas Technology, our experts are ready to help you choose the right systems and professional security services to protect your business.