Fire Safety
Fire Safety: Automatic vs. Manual Fire Alarm Systems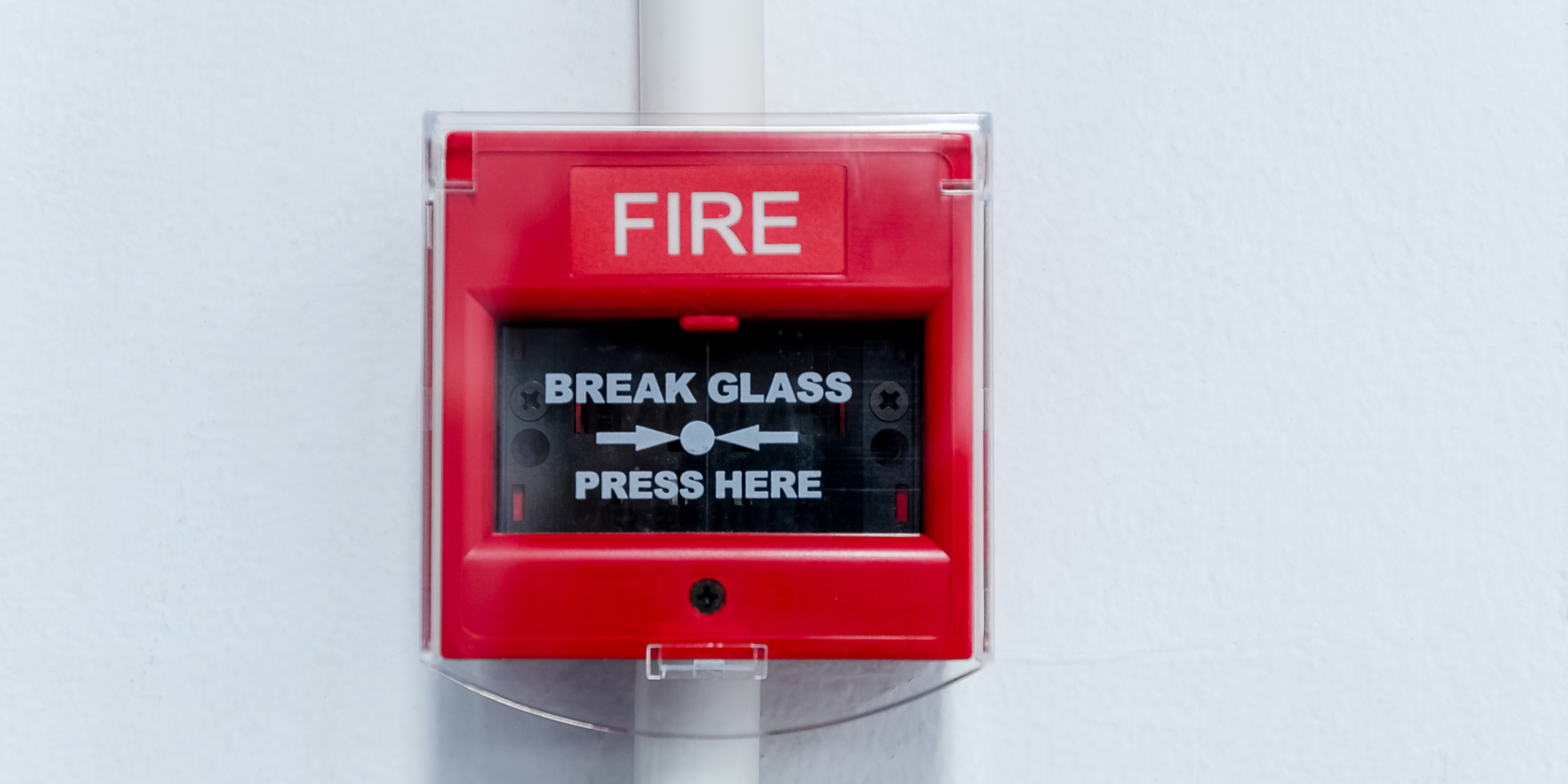 Having the right measures in place for fire safety is not just a consideration for UK businesses, it is a legal requirement. The guidance for fire safety for businesses has changed in the wake of the pandemic, and businesses are trying to find new ways to stay compliant, protect their people, and operate more efficiently.
Switching to an Automatic Fire Alarm System can help businesses cope with the new challenges that have arisen from changes to how we work, and how we occupy and manage commercial buildings. But what is an Automatic Fire Alarm System and what are the differences between this and a Manual system?
In this article, we'll provide the essential information and advice you need to keep your property safe and secure against the risks of fire, with an Automatic Fire Alarm System or a Manual Fire Alarm System. We'll cover: 
Requirements for fire detection and alarm systems in the UK 

What are Manual category fire alarm systems and how do they work? 

What are Automatic category fire alarm systems and how do they work? 

How to improve Fire Safety in your business today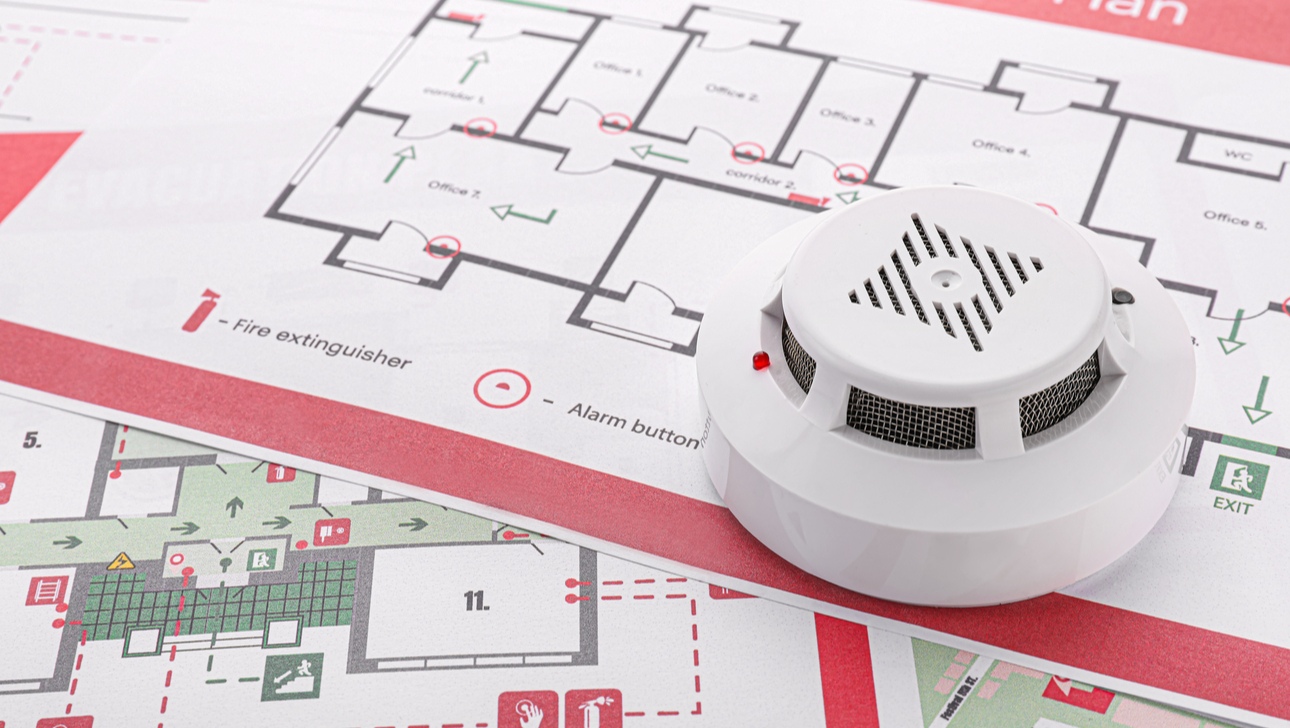 Requirements for fire detection and alarm systems in the UK
All businesses in the UK are responsible by law for the health and welfare of their employees and any visitors to their premises, which includes providing the right systems fire safety, including robust and reliable Fire Detection systems.
The requirements for fire safety, including detection and alarm systems, are governed by The Regulatory Reform (Fire Safety) Order 2005 (RRFSO). This legislates the need for a thorough fire risk assessment, who is responsible for fire safety on site, and recurring duties required for maintaining and recording fire safety protocols on your site. 
When it comes to fire safety equipment, the British Standards for the design, installation, and maintenance of fire alarm and detection systems are also vital for business owners. 
In this article, we'll be referring to two specific standards that affect non-domestic property, especially considering a rise in vacant buildings and reduced site occupancy – BS 5839-1 & BS 5839-6. 
For more of a general overview on fire safety in the workplace and who is responsible, read this article.
What is a Manual category fire alarm system and how do they work? 
Prior to lockdown, Fire Detection & Alarm Systems in certain buildings may only have required a Manual category fire alarm system. This is a system with Manual Call Points (MCP's or break-glass) devices and a means of an acoustic or visual alarm.
The Manual category fire alarm system may have been allocated after a suitable and sufficient risk assessment, arranged by the premises Responsible Person (perhaps that's you), and based on the occupancy characteristics and perceived fire growth rates at the time.
The category may also have been determined based on insurance guidance, as this is usually outlined in the requirements to qualify for insurance many insurance products. Alternatively, it may have been allocated by a qualified fire system designer. 
For many commercial properties, this will have been sufficient for fire protection, there may have been requirements or legislation for automatic detection or any form of fire monitoring.
However, what happens to fire safety in an empty commercial building or if occupancy levels change?  
In the British Standards code of practice for fire detection and fire alarm systems for buildings, (BS 5839-1), the advice is that where there are low levels of occupancy in a building or part of a building, there is the potential for fire to block a means of escape before occupants even become aware of the fire. 
In this case, Automatic fire detection is usually required by legislation, to supplement a Manual category system in a Life Safety scenario. 
So, what category of fire alarm systems do you currently have for your premises? Perhaps it's time to add Automatic fire detection to your commercial building.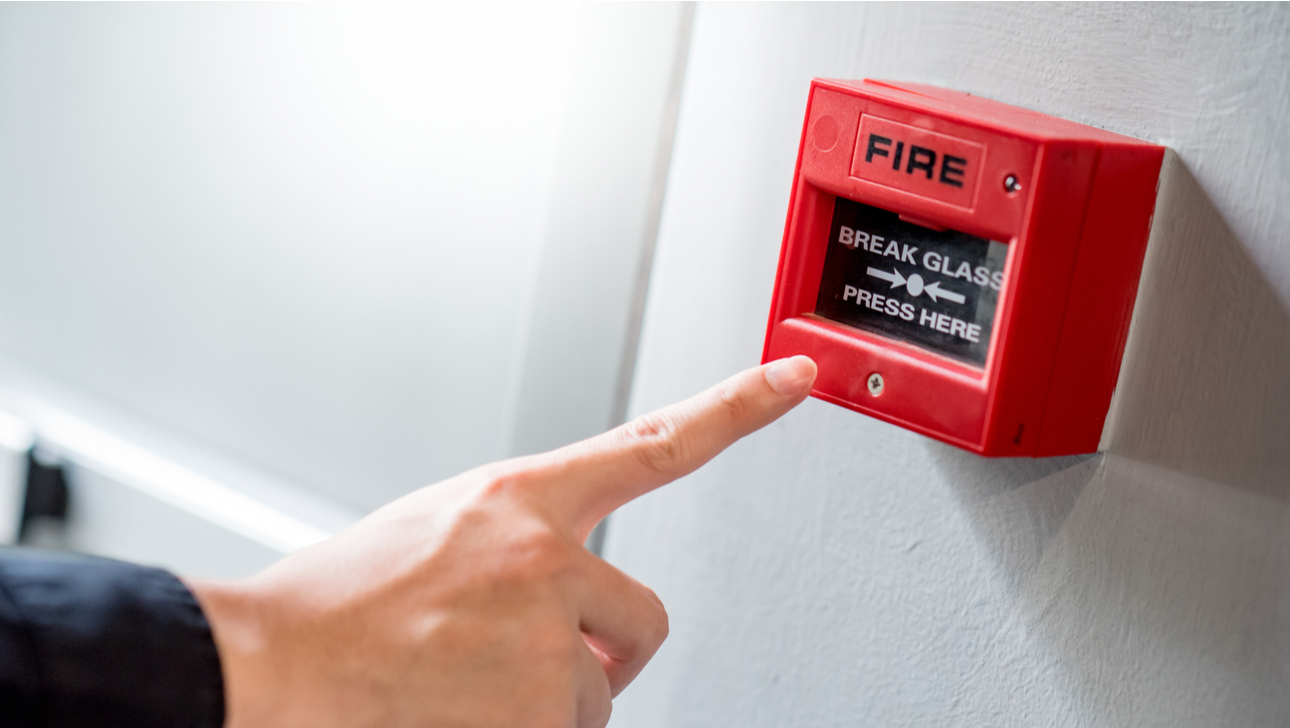 What is an Automatic category fire alarm system and how do they work?
Automatic fire detection is also commonly used in the UK, usually to help reinforce the coverage and protection provided by a Manual fire detection system.  
With Automatic fire detection, detectors will send a signal via the Fire Alarm Panel to an Alarm Receiving Centre (ARC), where a professional security team can quickly respond and the fire and rescue service may be called.  
As well as primary signalling direct to an ARC, there are also various Fire Alarm Management Systems (FAMS) available that can send complimentary signalling, which is another alternative for keeping an eye on vacant or partially vacated premises. 
FAMS solutions have varying capabilities, for example, most can communicate fire and fault activity from a Fire Detection & Alarm System, which is then sent to a cloud-hosted database. Customers can then access their sites fire alarm panel information through the internet or be alerted to activations on-site via their mobile phone - using apps or SMS (Short Message Service).  
In this situation, the responsible person makes the decision of what to do, and maybe useful if the site is prone to false alarms. If you are getting unacceptable rates of false alarms, we would advise that in the first instance your sites Fire Detection & Alarm System and works processes are reviewed to see what is causing them. 
In addition to signalling fire and fault activity, FAMS can generate electronic reports and be used to record Manual Call Point weekly tests. This will assist the Responsible Person at premises for compliance with the RRFSO - or the Fire (Scotland) Act or the Fire & Rescue Services (Northern Ireland) Order.  
The risk to life and property from fire is often dependant on the quality of fire safety management so, how these records are kept and maintained are vital, this is one of the biggest failings in many premises. Digital records and remote service offerings can assist greatly with your compliance with duties for fire safety. 
FAMS could also be used as part of a site's overall fire evacuation plan, where on receipt of notification of fire on a site, action is carried out. This might be to isolate a gas valve manually on a site or ensure other site fire safety management controls are undertaken.
How to improve fire safety for your business or commercial premises today
Now you know how Manual fire detection and Automatic fire detection systems work, it's up to you to decide whether your premises is sufficiently covered against the risks of fire. 
You should ask yourself: 
Is your fire detection & alarm system category still appropriate for your vacant or partially used premises?
Should you consider monitoring your site's fire alarm system either via an ARC or by making use of a FAMS or both? 
Remember also, vacant premises are not exempt from the requirements of legislation and the RRFSO. Are Manual Call Points still being tested once per week and is this being recorded, if so, how efficient is the process? 
Speak to a fire safety expert at Securitas Technology today about equipping your commercial property with the right fire alarm and detection systems. We'll also be happy to answer any questions or concerns you may have about protecting your property.
Don't forget you can also subscribe to our monthly newsletter so you'll never miss our latest insights and expert advice on keeping your business safe and secure.