Access Control Systems
Why Access Control Systems are More Important than Ever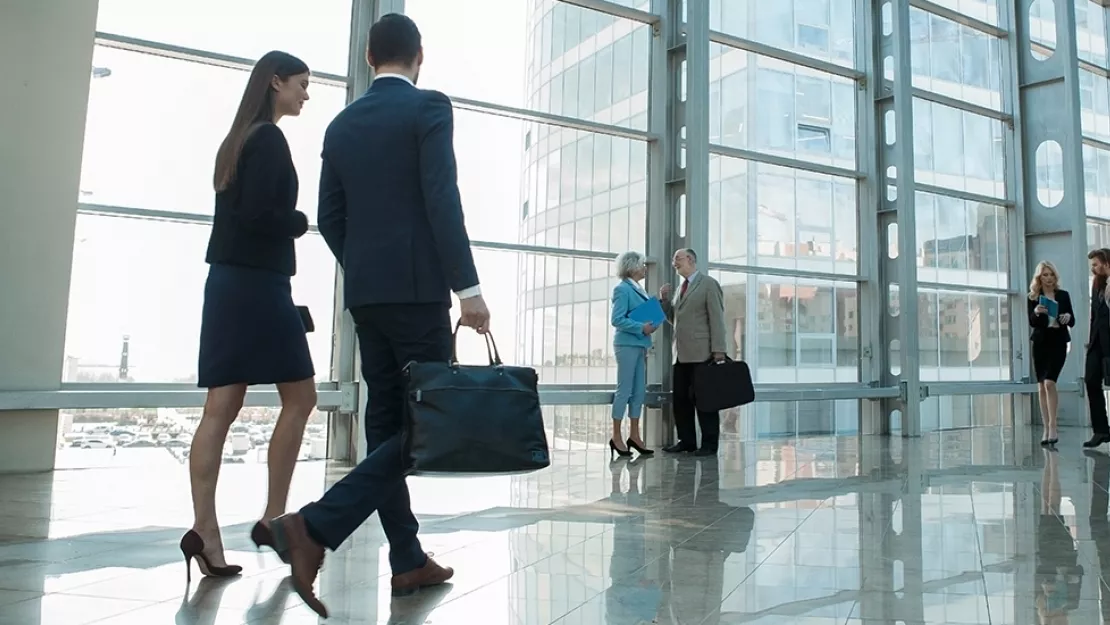 Access Control Systems: Why They Are More Important Than Ever 
For the next year or so, professionals everywhere will be getting back on their feet after the pandemic. For onsite offices, some employees will go back full-time, some may follow a hybrid structure, and others may visit once a month.
Health and safety protocols, social distancing, and the advent of remote work have prompted innovation in the security industry. Whether employees are in the office five days a week or once a quarter, organizations need to answer multiple questions, such as: 
How can we make sure our people stay healthy and safe?

How can our facilities and assets stay secure whether we're on the premises or not?

How can we achieve our goals for security without disrupting productivity?
To accomplish these priorities simultaneously, organizations need to evolve their security from a products and services approach to a solutions approach. Instead of disparate methods like swipe cards in one location and video surveillance in another, you need an ecosystem that executes your security in tandem. It also needs to adapt and grow along with your business.
Keep reading to learn why commercial access control systems are of paramount importance — especially right now.
Uphold Current Health and Safety Standards
Building access control systems are now serving as the first line of defense for employees, customers, visitors, and facilities staff. In a global survey, nearly half of all organizations said they use access control systems. 
"The global pandemic redefined safety in the workplace," said Deborah Wintner. "It introduced a monumental challenge that organizations weren't yet equipped to solve: how to identify contagious individuals and prevent the spread of illness." 
Organizations need to transcend beyond guarding people and assets to maintaining healthy, safe environments. They must accommodate new processes and methods to ensure their people's health, including: 
Health questionnaires 

Temperature screenings

Contact tracing

Managing how many people can enter and exit a space

Making foot traffic one-way in narrow or confined spaces

Ensuring sufficient ventilation and setting up physical barriers wherever possible
COVID-19 accelerated the need for touchless security and mobile-first solutions. Workplaces will need to prevent the spread of germs and create frictionless access experiences. 
Therefore, you can expect to see an increasing demand for solutions like touchless doors and facial recognition systems. NFC-powered access control and automated screening systems will likely increase in popularity as well. 
Commercial Access Control Boosts Efficiency
Health screenings are not an area to cut corners, but employees and facilities professionals may become frustrated with the time it takes to screen groups.
How do we effectively screen and manage every person coming into my facility or store without significantly impacting throughput and operations?
The answer is to find a way to combine the health screening process with the identification process. In the wake of the coronavirus, today's door access systems can detect masks and temperatures along with confirming identities. Activation shouldn't be an elaborate process. If your employee has a mobile phone or your security has facial recognition, they simply need their phone or walk a few feet forward.
Another measure of efficiency is scalability. You can adjust your current security system to help solve today's problems. However, will it be operable in five years? Can it co-exist with your current and future tech stack? How easily can it expand as you add remote employees to your security team? 
The pandemic showed that business priorities can change in the blink of an eye. Your security systems need to adapt to shifting strategies or personnel or budget changes. Commercial access control systems can help you deploy and evolve your security as your organization grows. As aforementioned, it is the first line of defense. When you find a solution that is flexible enough to sustain change and growth, it can be quite impactful to your organization's security.  
Quality Door Access Systems Stop Threats from the Get-Go 
Your access control systems can fill in security gaps where people and procedures can't. For example, take visitor management. Criminals can bypass people and physical barriers much more easily than they could bespoke technology. It may also be challenging to maintain security 24/7, onsite or off-premises. 
The last thing you want is an intruder accessing your facility and assets, and you're unable to act. Beyond crimes, unscreened outsiders could also transmit the coronavirus. 
"Visitor management is no longer just about the visitor; it's about managing any individual crossing your organization's threshold," said Skowronski. "We're seeing more facilities adopting a Zero Trust approach to physical safety and security, tightening control to not only who has access to the building, but different areas within the building."
Now more than ever, it's critical to find a solution that can secure your facility onsite and offsite at any time of day or night. Some capabilities you should look for are: 
24-hour coverage

Remote video surveillance

Remote Intrusion Alert methods

The ability to lock and unlock your building onsite and offsite
To control who enters your building, you should adjust your security control systems to give only a few specific people access. You should also monitor how many people enter and exit. With visitors, grant them temporary access and prevent re-entry. Make sure that you can perform these tasks remotely as well.
Building access control systems can be powerful assets in stopping and eliminating future security threats. Use reporting to keep track of who enters and exits your buildings at all times. Other areas where you can get more insight are opening and closing schedule changes or passcard changes. When you have a pool of reliable data, use it to help you mitigate current risks and fend off future threats. 
Access Control Will Play A Primary Role in Security
It's challenging to find a security system that accomplishes many of today's problems at once, whether it's remote surveillance or health screenings. Access control systems should be foundational to any business security program because they stop threats before they start. The right system will not only help you protect your people, assets, and operations but also maintain a safe and healthy work environment. 
Let us help you prepare a plan that makes sense for your organization and for the people you serve. Reach out to us for additional information, and to set up your consultation with an expert in the security industry.
Disclaimer: By using the Blog section of this website ("Blog"), you agree to the terms of this Disclaimer, including but not limited to our terms of use and our privacy policy. The information provided on this Blog is for informational purposes only. Such information is not intended to provide advice on your specific security needs nor to provide legal advice. If you would like to speak to a security representative about your specific security needs, please contact us.