Security Insights
Facility Security: How to Help Increase Safety and Efficiency in the Workplace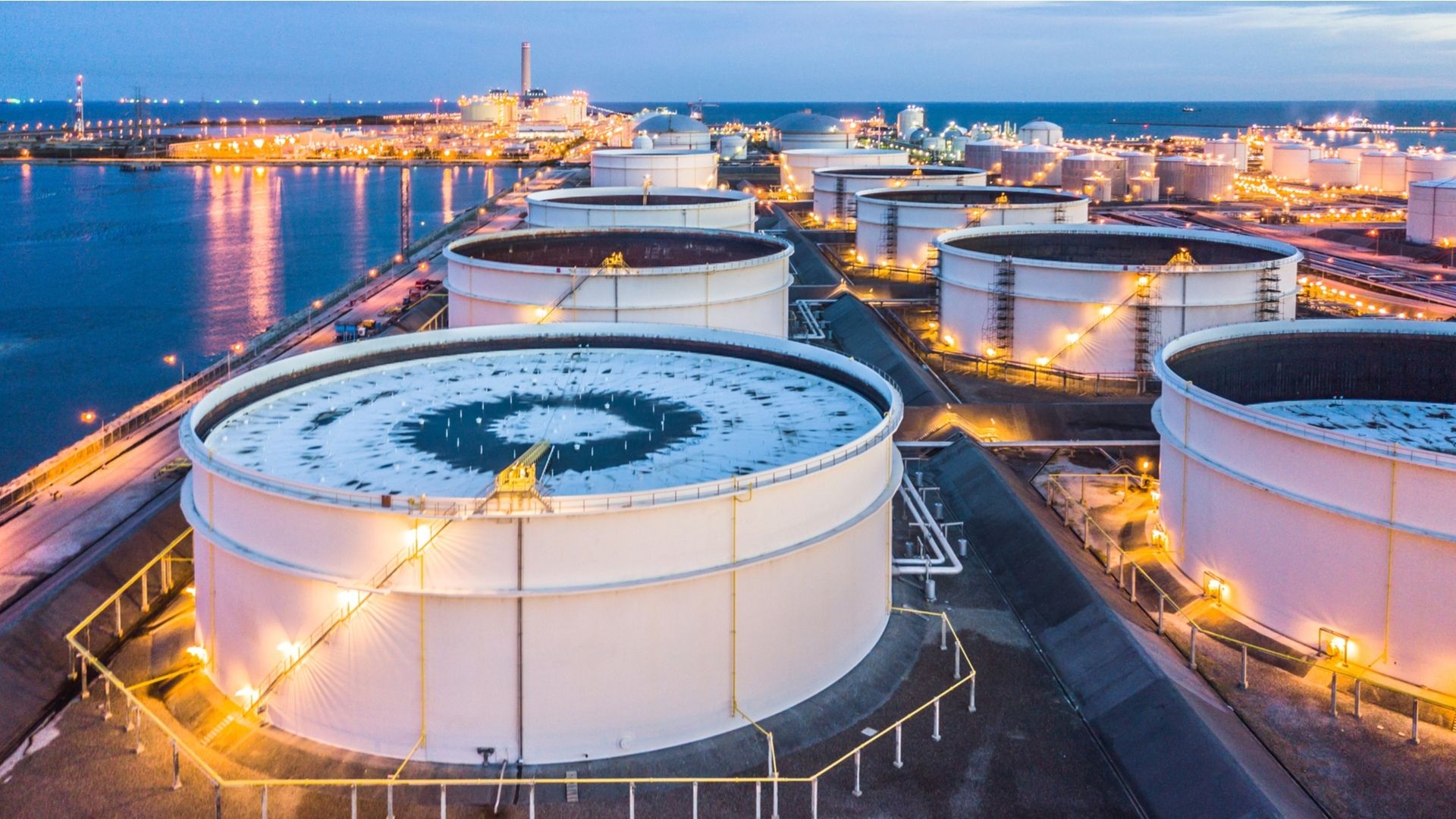 The definition of facility security refers to the protection and measures taken to secure a building or physical location, which could be anything from a small restaurant all the way up to power plants that provide electricity for entire cities.
In this article we'll cover:
•    The shifting landscape of workplace safety and security in 2021
•    What does 'facility security' mean and who is it for?
•    What are the most important security solutions for facility security and how can they help?
•    How to take action today
The shifting landscape of workplace safety and security in 2021
Workplace safety and security have been challenged more than we could have imagined in the past year, thanks to the global pandemic. In many industries and for many businesses, this severely disrupted their operations and supply chains, caused them to close their facilities, and in many cases has been financially damaging.
Returning to the workplace has brought up new questions about the way businesses can operate with tighter security? How can people work safely and how we can be more cost-efficient? 
Unsurprisingly, reports on security trends found, that the unpredictability of 2020 has driven increased demand for flexible, scalable and integrated solutions that allow organisations to quickly adapt to new changes. This is the case for everyone, from facility security for industrial plants to protecting small retail shops in the UK.
Thankfully, the technology behind security has massively evolved in the last decade, leading to digital-led systems that can safeguard and serve multiple touchpoints in your business. Even so, the demand for multi-faceted and integrated security solutions will have only amplified because of businesses, utilities, and public services being financially squeezed by the pandemic.
Let's look at the most important solutions for protecting people at work, safeguarding your assets, and managing operations more efficiently.
What does 'facility security' mean and who is it for?
As we've previously mentioned, facility security relates to the protection and measures taken to secure a building or physical location, which could be anything from a small restaurant all the way up to power plants that provide electricity for entire cities.
For this article, we're going to focus on large facilities that may have sites with multiple buildings or multiple campuses –such as industrial plants, institutions, and public facilities. 
These tend to have far more complex security requirements based on their size and/or what it is they do – for example, public utilities such as water treatment plants and power stations play an important role in our infrastructure and are therefore susceptible to higher risks from threats like terrorism.
We'll focus on solutions that are widely used by these types of facilities, Access Control, CCTV & Video Surveillance and Fire Protection. We'll also cover the latest advances that businesses are already employing to bring these systems together and even replace manned guards completely.
For further reading, below is a great article created to help manufacturing & logistics businesses, which share many similar security challenges.
•    How to Prevent Theft in the Warehouse: 3 Steps to Safeguard Your Assets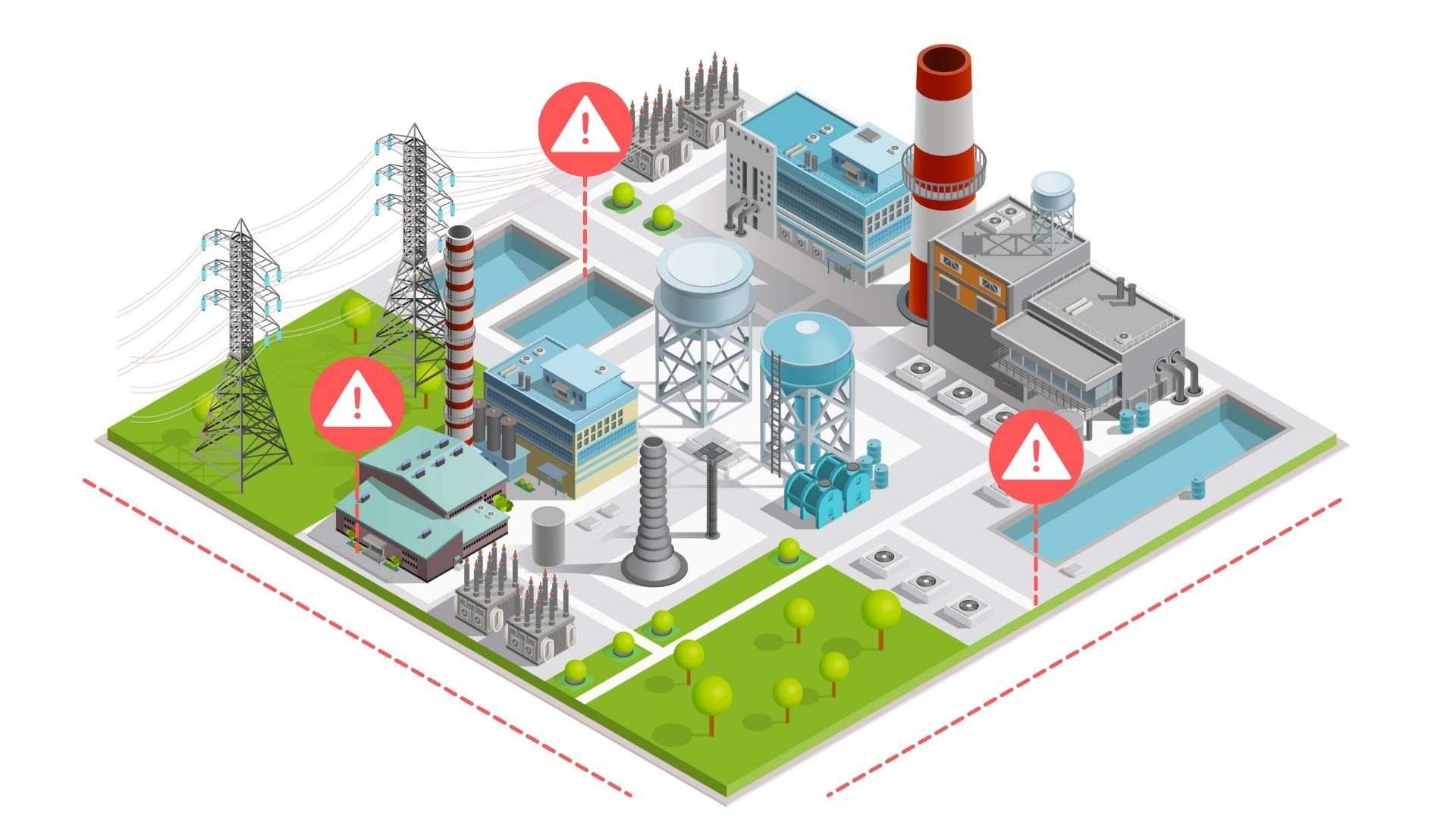 What are the most important security solutions for facility security and how can they help?
If you're planning for a new build or radically upgrading your premises, it is important to have a plan for securing your facility. It helps to understand early on that it will require some upfront investment. But the aim is obviously to save you unhelpful stress, potential trouble and financial loss in the long run. 
Alternatively, security for current sites must be constantly re-evaluated – at least every year – to combat an ever-increasing number of new challenges and types of threats.
We can break down the most important solutions for facility security by thinking about the key areas that need protecting, starting from outside your site and working our way in. Your plan should cover:
•    Protecting the space around your facility (perimeter)
•    Protecting buildings on-site
•    Protecting people at work
•    Protecting sensitive information and other assets
You will notice as we discuss each solution, many of them serve more than one of these touchpoints. Regularly testing and maintaining your facility's security is also important. Modern solutions will help you monitor and maintain your security more efficiently, whether you are a Head of Security or in charge of managing the whole facility.
Access Control
Access Control is one of the most important solutions for facility security. You need to control who can enter your facility and specific areas on-site by installing a quality access control system at key entry points such as gates, doors and vehicle access. 
This is not the same as an intruder alarm system, which is designed to detect and raise an alert if anybody tries to enter your facility or building without authorisation – although combining the two systems can help to increase your level of protection.
The oldest form of access control was a simple lock and key but thankfully the technology has evolved dramatically. Standard access control systems work using a key card or fob which can be loaded to work at specific points or across a whole site. 
This is great if you have hundreds of employees working at your facility as one fob can work on many points and is managed using computer software – think of all those locks you won't need to replace every time a key is lost! Touchless access control systems use biometrics such as an eye scan, helping to reduce the risk of spreading germs which have become vitally important to workplace safety during the pandemic.
Thanks to smarter technology, you can control access for an entire campus or multiple sites using software on-site or even remotely – so you don't need manned guards at entry points. Combining access control with CCTV can solve other challenges too, like adding thermal imaging to help identify anybody with an elevated temperature (a symptom of COVID-19) trying to enter.
You can probably guess how this solution can help to minimise the risk of unwanted intruders and theft, but it can also help improve workplace safety too. Access control makes it easy to keep people out of areas where they shouldn't go, for example, zones are dangerous to untrained staff or visitors to your site.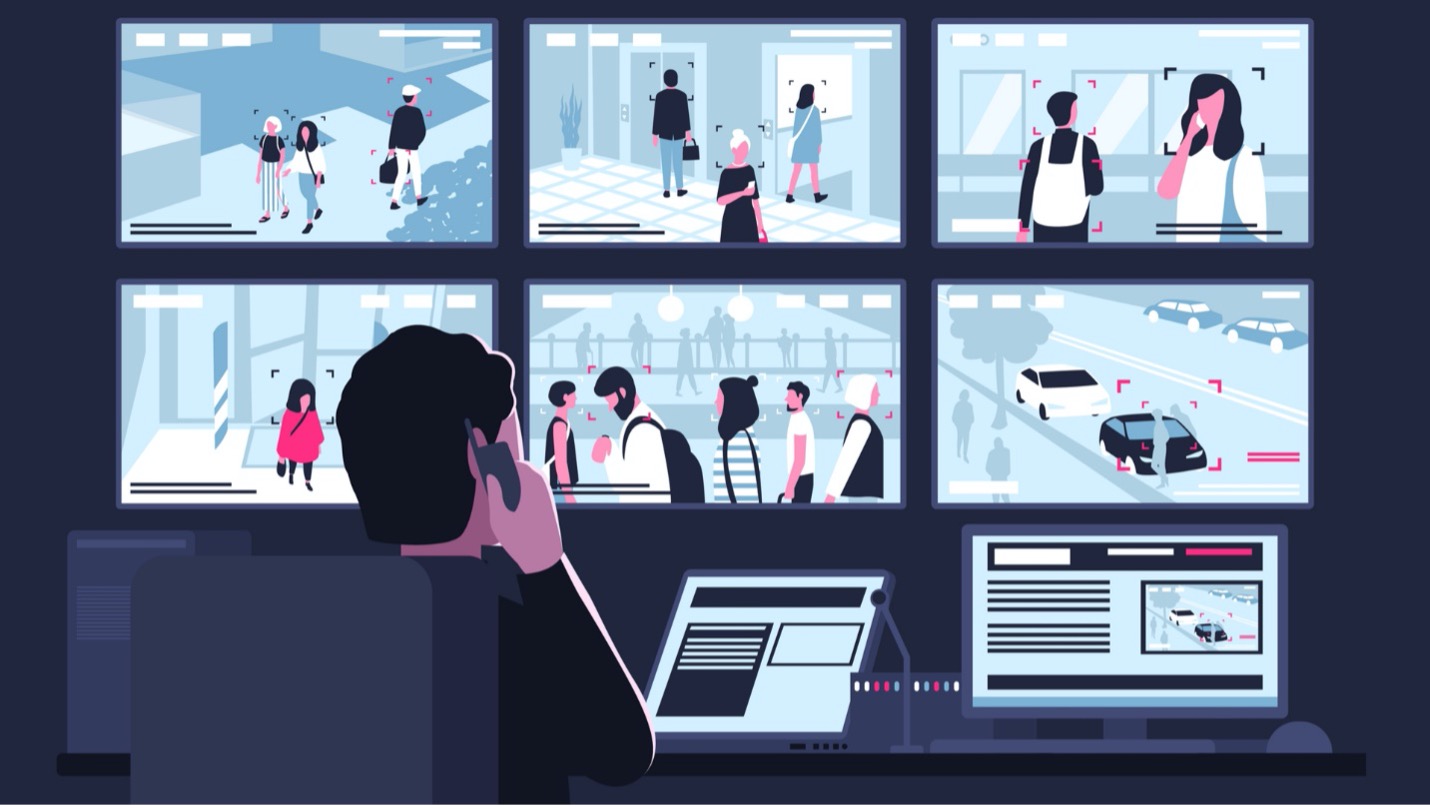 CCTV & Video Surveillance
Another essential solution for facility security is CCTV & Video Surveillance, which plays a vital role in protecting your site externally and internally. There are some fundamentals to ensure you cover when it comes to CCTV:
•    Good quality cameras–HD images now come as standard on quality CCTV systems, giving you clear footage. You'll also want to consider low-light surveillance and/or additional lighting in areas where vision may be limited at night.
•    The right placement–You shouldn't have any blind spots on your perimeter or internally. Thieves and intruders can identify any weaknesses - internal theft can be just as big of a problem as intruders, especially where valuable assets or sensitive data are concerned. This is why we always recommend you consult a security expert to run a thorough assessment to help you plan the best protection, they're trained to spot gaps most people miss.
•    Smart surveillance equipment – Modern surveillance systems are so smart that you won't necessarily need somebody watching a screen all day (more on that later). Nowadays, your CCTV & Video Surveillance system can notify you when someone is detected and automatically start recording the footage, which it will also send with an alert. Top-quality examples can also identify a person or an object (such as a vehicle or consignment) and their movement through your facility automatically, so there's no hiding if someone doesn't want to be seen!
If ever there was an incident (intruder, internal theft, emergency or an accident at work), video surveillance can provide vital evidence to support an investigation and help you identify potential changes you may need to make to your facility security plan or day-to-day operations.
Like Access Control, modern surveillance systems can be managed using computer software on-site and remotely. This makes it possible to completely outsource CCTV monitoring for your facility. In this instance, you'll have a team of security experts based in a remote monitoring station covering your facility 24/7. This can offer big upsides such as a faster response in the event of trouble and can also potentially reduce your costs on manned security on-site.
Here's a great article that explains the true cost of remote CCTV monitoring.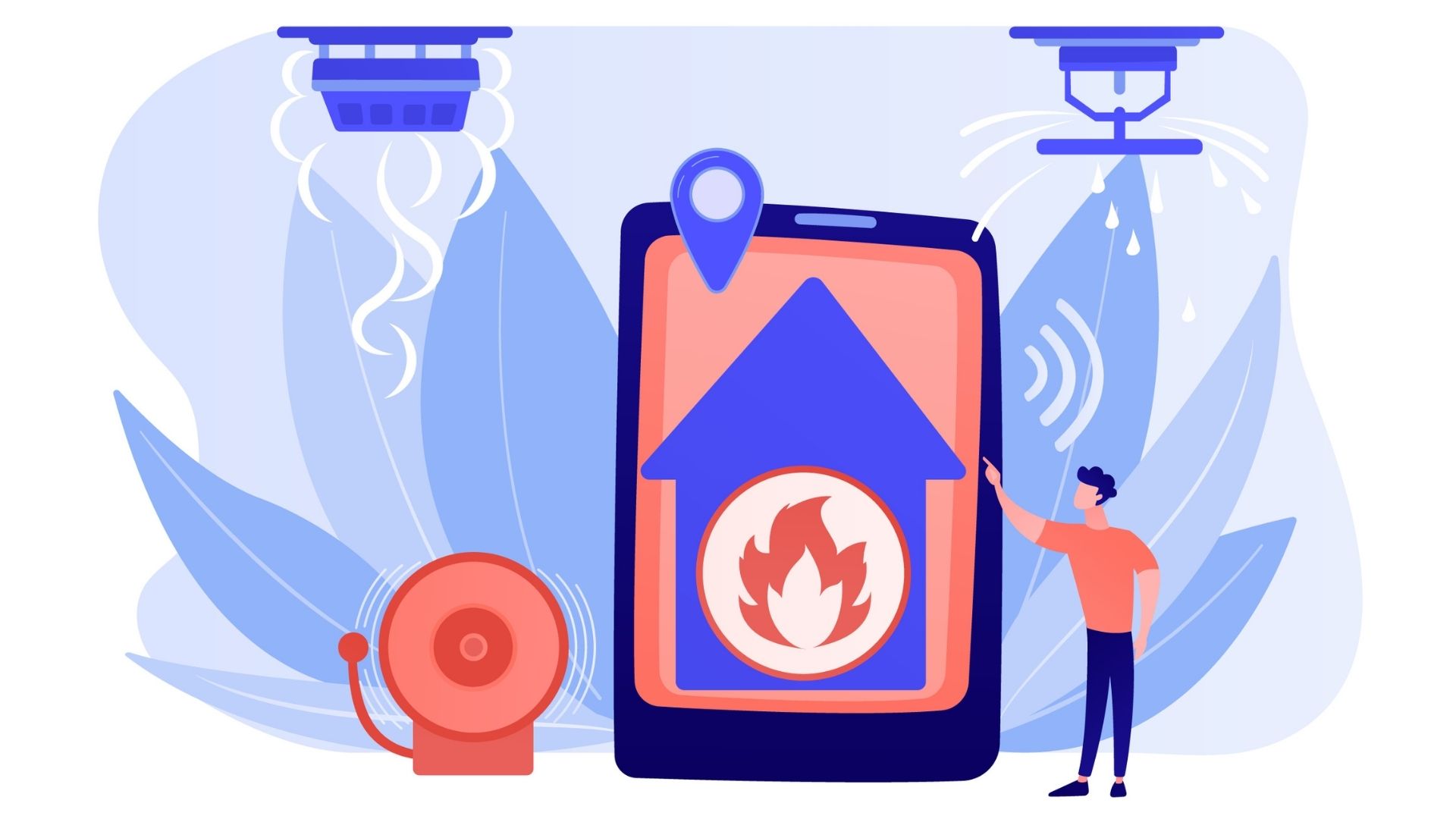 Fire Protection
The next most vital element of facility security is fire protection and this applies to everybody. Fire safety is a legal requirement in the UK and even a one-off incident can have devastating consequences. It is important that you understand what the responsibilities are according to The Regulatory Reform (Fire Safety) Order 2005 (RRFSO), as there can be legal ramifications if you do not comply.
Fire protection is so vital that many of us already have some understanding of the fundamental systems like fire detection and alarms, and the various suppression system such as sprinklers. With this in mind, the most important thing is to ensure that your systems are in good repair and fully functional. They must also offer the right level of protection for what goes on at your facility - for example, industrial plants and chemical laboratories have far more complex challenges with greater risks for fire safety.
This article on fire safety and who is responsible will give you more background information.
Also, we strongly recommend you arrange a professional fire safety assessment with an expert who will be able to help you ensure your facility is safe and compliant. As industry leaders in design, installation and maintenance, we can provide a tailored solution to suit your needs.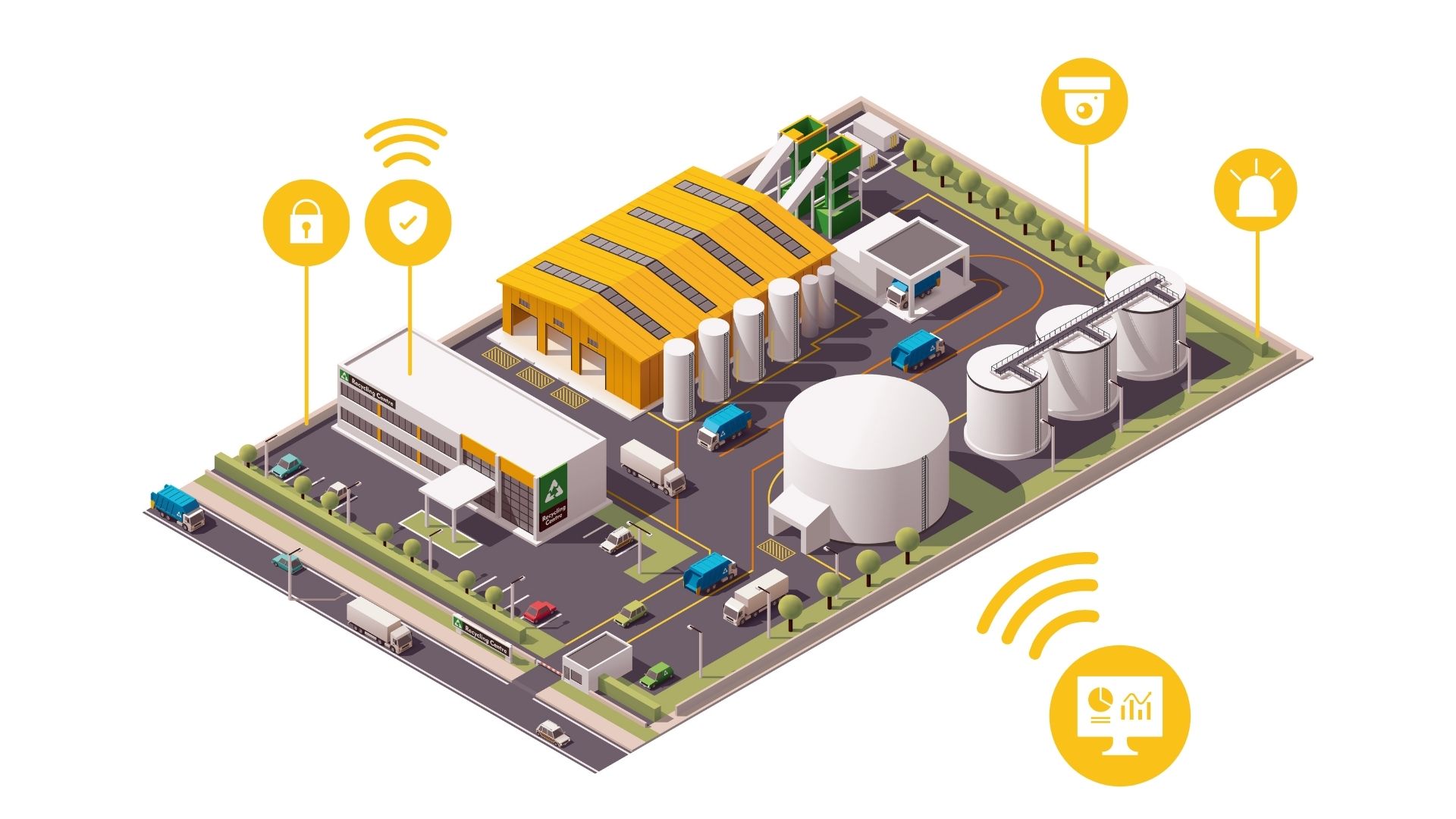 Security Integration and Remote Monitoring
We know facility security is incredibly complex and have higher but hopefully, we've shown you how modern security solutions can help you rise to those challenges in protecting your people and safeguarding your assets.
We've also touched on some of the key efficiencies that can be found in smart CCTV Video Surveillance and Access Control, especially when they work together. But how else can you make facility security even more cost-efficient?
Systems integration can bring the management and analysis of all your security systems into one workspace, making it a much smoother process and potentially saving money on man-hours running those systems disparately. If you look at the graphic below, you'll see how systems integration fits above all installed legacy systems and facilities, so you'll achieve total accessibility via a single user interface.
Many businesses are going a step further by reducing or even completely removing their reliance on manned security. All the systems we've mentioned are capable of being monitored and managed remotely, which means you can completely outsource your security – not just CCTV. We can provide expert remote monitoring services  to cover your facility security 24/7, with a team of highly-trained professionals who are based in an accredited monitoring station. 
Manned guard sites are not impervious to theft or break-ins, which is why remote guard monitoring will actually mitigate risk and at a vastly reduced price. 
How to take action today
Whatever stage you are at in planning your facility security, whether it is for a new site or if you're replacing an old system, we advise you to speak to a security expert as soon as possible.
They'll be able to conduct a thorough assessment of your site and your plans for protecting it, then provide important guidance on choosing the best solutions to fit your needs. When you work with Securitas Technology, we'll be on hand from start to finish.