Commercial Security
Top 5 Things to Consider for Commercial Security Systems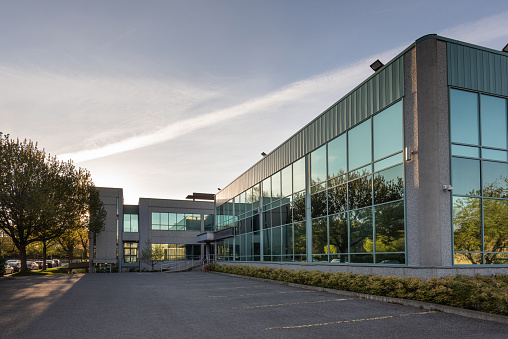 Commercial Security Systems: Top 5 Things to Consider 
Deciding how to secure your organization starts with identifying your business priorities. A few typical goals organizations have may include:
Keeping costs low 
Helping ensure employees are safe and productive 
Protecting sensitive information 
The standard commercial-grade security solution can check these boxes, but can it accommodate more users as your organization grows? Are the cameras suitable for your specific environment? In addition to monitoring, what value can it bring to your overall organization? 
This blog outlines five factors to know when you're evaluating different commercial security systems.
1. The total cost of ownership 
There's one major reason why many business leaders gravitate to SaaS, cloud-based products: they're cost-effective. Yet there are still plenty of enterprises that haven't shifted to the cloud.
Consider traditional, on-premise surveillance systems. You need: 
An in-house data center
Hardware, and to keep purchasing more of it as your machine collects more data
Installation
Personnel to manage it day-to-day
Cloud solutions are a lot more resilient and cost-effective than on-premises services, leading to the accelerated adoption of both cloud-hosted solutions as well as remote services.  

This is creating more demand—particularly across small-to-medium-sized businesses and core commercial businesses—for the as-a-service (XaaS) delivery model, which offers cost predictability.
Low cost isn't the only advantage. Security is another—you can trust that your data will remain safe in a highly regulated off-site data center.  
Finally, if you're expecting business growth, the cloud may be better suited for your priorities. You can increase or decrease your applications, features, and number of users to match your organization's needs and changes. Updates are also easier, as they are usually automatic and ongoing.  
A cloud-based system adapts to your changing business landscape and alleviates the burden of managing high-tech hardware. You can focus less on technology configuration and more on accomplishing business goals. 
2. Integration of commercial-grade security products and solutions
Security experts are increasingly calling for unified security solutions. As of 2021, nearly half of physical security and IT leaders said that funding for physical and cybersecurity solutions should be equal.
Leaders say uniting physical and cybersecurity is a more urgent need now than it was at the beginning of 2021. The reason? Many physical threats originate as cyber threats, appearing in: 
Cyber auditing tools 
Email 
Social media 
Anti-virus software via a cyber-breach or ransomware 
Many security and IT leaders know that physical threats may be avoided through sharing knowledge cross-functionality and acting. 
Beyond joining physical and cybersecurity, you need to make sure different commercial building physical security systems can co-exist. This means video surveillance, fire detection, intrusion systems, and the like can operate in tandem. 
Develop a plan with a security integrator to see how your potential new system can work with your existing infrastructure without sacrificing functionality. Ideally, with professional installation, you can transition out the old technologies to make way for the new ones. 
3. Advanced, innovative commercial security technology
The core component is the cameras. Your system can include analog or IP-based ones, or both. With an IP-based system, you can:
View live images through a network video recorder, which means less equipment and cabling 
Help ensure your data is safe thanks to built-in encryption 
Note patterns and help you report data
Monitor greater surface areas 
Additionally, determine what resolution your cameras should be. Lower resolution tends to be cheaper, but higher resolution cameras capture greater detail. However, make sure your network has the bandwidth to support high-resolution cameras.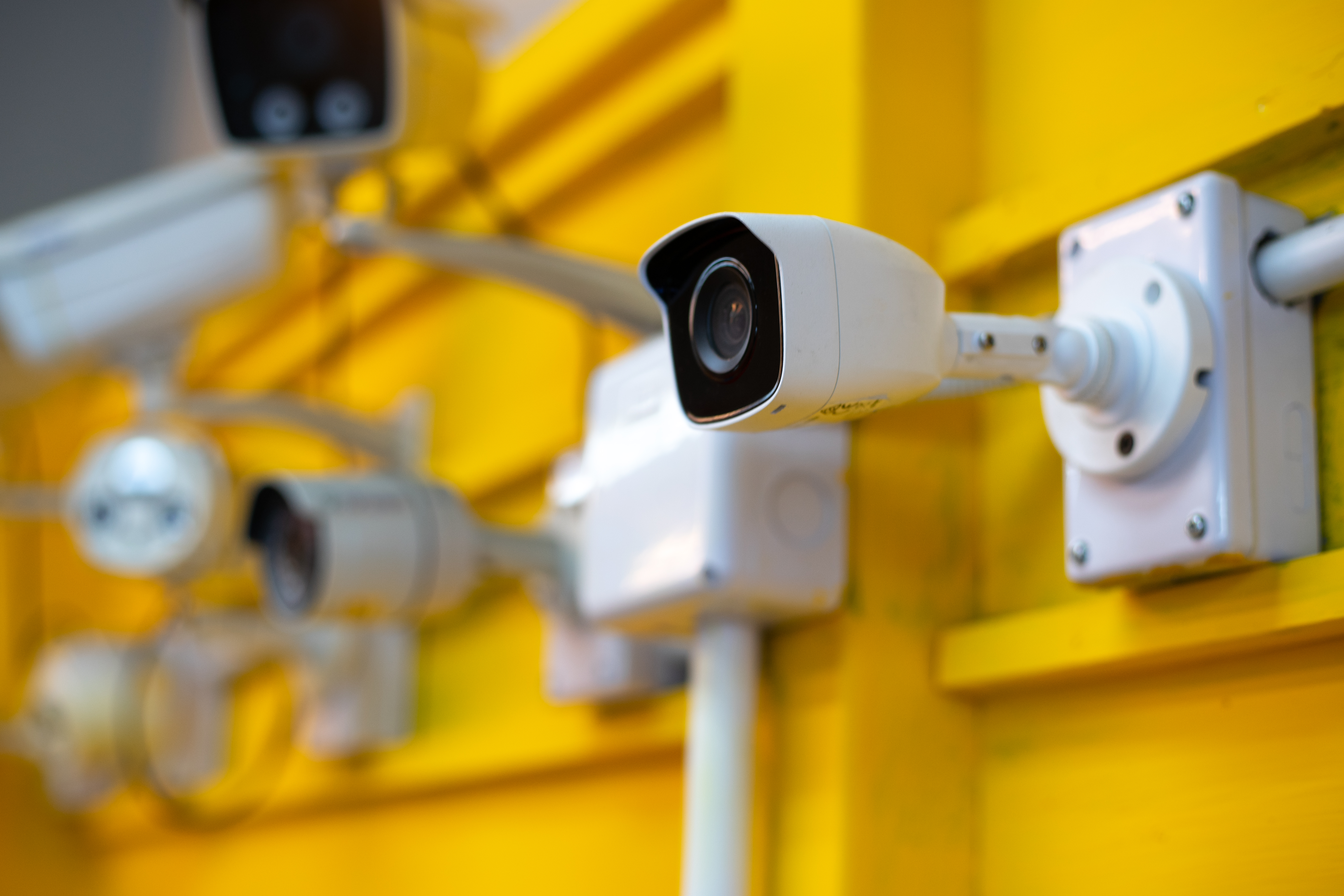 Remote monitoring is also a necessity. Even if your organization can have 24-7 in-person security, there are plenty of things the human eye can miss. A remote monitoring system can have capabilities like remote guarding, where offsite remote guards monitor 24-7 and raise alerts of any suspicious activity.  
Remote access control is also a major advantage. If you're offsite, you can lock your facilities and sound alarms if a criminal intrudes. This is particularly useful if the frequency of entries and exists doesn't necessitate in-person guarding.
4. Contextual intelligence
The system you choose needs to meet today's needs. Now more than ever, organizations have to protect their employees' health.
These days, it's more challenging to monitor entryways. Video verification and screening solutions are powerful assets for these situations.  
A good system can detect identifying characteristics of someone entering your building like height and eye color or whether they're wearing a mask or not. 
5. Commercial security vendor support
Some criteria to consider when you're choosing and working with a new commercial security partner include: 
What level of technical support and expertise do they provide? 
Do they have client references you can contact? 
Did they give accurate cost and timing estimates? 
Do they deliver on time, on budget, and on spec? 
How prompt was their professional installation and technical support?
Did they execute in a timely fashion? 
Reliability, ease of use, and predictable cost are all top priorities when you invest in commercial security solutions.
We're here to help
When you decide on a system, make sure it's built for the future. You should be able to add more cameras and users or reduce it if needed. An upfront monthly cost will help you avoid racking up a lot of expensive maintenance and storage fees.  
However, it can be overwhelming to analyze today's commercial building camera systems on your own. That's why collaborating with an expert security integrator will help you cut through the noise.
Whether you work for a small business, a university, or an enterprise, a knowledgeable partner will help you customize security solutions for your specific environment.
Disclaimer: By using the Blog section of this website ("Blog"), you agree to the terms of this Disclaimer, including but not limited to the terms of use  and our privacy policy. The information provided on this Blog is for information purposes only. Such information is not intended to provide advice on your specific security needs nor to provide legal advice. If you would like to speak to a Security representative about your specific security needs, please contact us.