Business Security
Securing and Managing the Workplace of the Future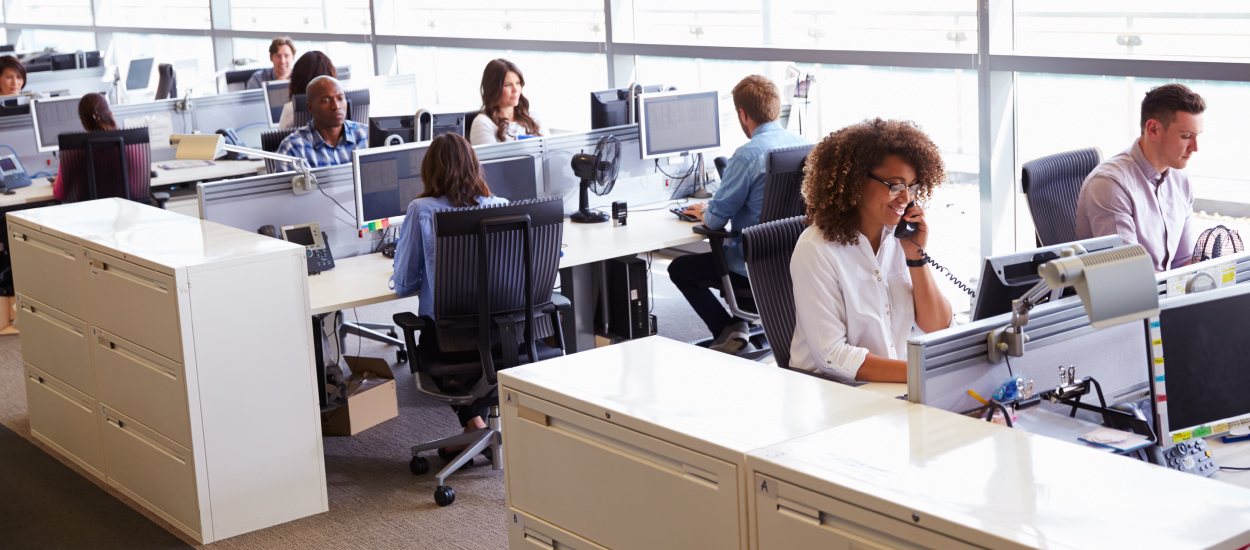 COVID-19 has put a tremendous strain on businesses across all verticals, which are trying to figure out how to keep operations going as best as they can while also taking proactive steps to keep their customers, employees and visitors safe and secure.
At the beginning of this pandemic, some businesses had the ability, resources and technology to quickly pivot to a mostly remote workforce. Other businesses found themselves having to abruptly prioritize tasks to allow them to transition to a remote workforce – tasks like increasing license counts for remote applications and stress-testing their VPNs and bandwidth. Still, other businesses did not have the ability to move to a remote workforce at all and had to work quickly to create new processes and procedures to promote a safer environment for all.
Regardless of how businesses initially handled the impact of COVID-19, it became quickly apparent that long-term changes would have to be made in order to secure and manage the workplace of the future.
In many cases, these are not just small changes, but fundamental changes that require companies to reflect on how their workplace operates and how their workforce interacts – not just internally but externally as well.
Several key questions have surfaced: Who needs to be in the office and when? Is the office open to the public, and are visitors frequently on-site? What vendors service the business and on what schedule? How close do workers sit to one another and where do they congregate? Most importantly, how can we ensure that we are doing our best to keep everyone safe and healthy?
Continue reading for insights and tips on addressing these questions at your own business.
Smart Management of Business Space
Determine who needs to be at the office on a regular basis, who needs to come in periodically, and consider your visitor and vendor schedules. If you have pivoted to a remote workforce, then determine who needs to come back into the office, and for those who do, when they need to come back. Evaluate the space that you have and determine how to best utilize it to accommodate these people.
Ensure that you have plenty of space to allow for social distancing for the people that need to be there. Consider high-traffic areas such as breakrooms, conference rooms and lobbies, and reconfigure these areas to allow for social distancing. Also, think about surge times or surge events: Are there certain times throughout the year that the office is really buzzing with people and activity? If so, take that into consideration and plan for it.
Another thing to consider is that many business offices won't be back to full capacity in the near future, as there will be more people working remotely or coming in less often. For a lot of companies, this will mean additional space to maintain and secure. This space can be reconfigured to allow for social distancing of employees and visitors that are on-site, or it could be used for contractors. Either way, be sure you're using your space efficiently to accommodate your business needs, and re-evaluate that from time to time.
Prevention, Identification and Isolation Methods
Most organizations have already begun implementing basic prevention methods – things like providing employees and visitors with face coverings and hand sanitizer, as well as performing increased routine disinfection of the environment. Many have also created content around proper hand washing or coughing etiquette and are encouraging staff to self-monitor for any symptoms.
Businesses also need to have processes and policies in place to screen employees and visitors so they can identify and isolate people with potential symptoms. This could be done through a simple questionnaire or survey that is conducted before or upon arrival, or it could be a combination of a survey and temperature screen on-site.
Skin temperature screening can be done manually, or the initial screening can be automated. There should also be a process that allows employees and visitors to report when they are experiencing symptoms and some workflows to manage those reports.
Business Security Technology Solutions and Integrations
Many business security existing and new products have been thrust forward to try to meet the challenges of the new workplace head on. Physical Identity and Access Management (PIAM) platforms, visitor management platforms and access control integrations have all taken big strides to expand into this new territory and meet the demands. These tools can allow you to automate visitor management, employee access, symptom screening and human temperature screening, and build all of this into customized workflows.
For instance, visitors can be registered and scheduled beforehand and sent a symptom survey the day of their visit. If they report not having any symptoms, they can be sent a mobile credential to scan when they arrive on-site, notifying their host and giving them access to the appropriate areas. If they do report having symptoms, a notification can be sent to HR, or the visit can be automatically postponed.
Likewise, employee occupancy and flow can be automated as well. If some employees only need to be in the office on certain days or at certain times, they can be sent a survey each day about their symptoms and be granted or denied access accordingly. This allows the business to ensure that employees have an easy, confidential and efficient way of reporting symptoms in a safe and timely manner, and that the right people are notified of their responses. The employee can also be sent follow-up instructions about next steps, whether it be further screening or a mandatory quarantine period.
Automated temperature screening units can also be installed and integrated with existing access control platforms and business processes. This relieves the staffing burden of having someone manually screen people coming in. In this case, when an employee or visitor arrives on-site, they are directed to a unit that can scan their skin temperature. If that temperature is within an approved range, they are granted access; if it is not, then they can be directed to another station for further screening or denied access.
Technologies like this not only provide audit trails but also allow administrators to get a better picture of how the office space is being used. You can get an idea of how many visitors came in on a certain day or time period, or how many employees are coming in from day to day. You can see how long they were there or what spaces they used and evaluate trends or detect surges. By pre-registering people, you can also better control occupancy levels and scheduling of spaces and resources – there are numerous possibilities.
The New Workplace is Here to Stay
There's no doubt that we're living and working in a different world now and that we'll be experiencing the ripple effects of COVID-19 long after the virus is gone. It has already changed the workplace as we know it, and it will have a long-term impact on the workplace of the future.
Certain things that we have become accustomed to in the past will have to be done differently or some things maybe even not at all. The key for businesses is having a better understanding of the new workplace and implementing processes, procedures and tools to define and more effectively manage the spaces and the people. The ultimate goal is to keep everyone safe and secure while maintaining the productivity of the business and the trust of your employees and visitors.
To learn more about how we can help you create a safer, healthier and more efficient workplace, click the button below.
Disclaimer: By using the Blog section of this website ("Blog"), you agree to the terms of this Disclaimer, including but not limited to the terms of use and our privacy policy. The information provided on this Blog is for information purposes only. Such information is not intended to provide advice on your specific security needs nor to provide legal advice. If you would like to speak to a Security representative about your specific security needs, please contact us.