Business Security
How Non-IT Roles Can Use Security Solutions to Solve Business Problems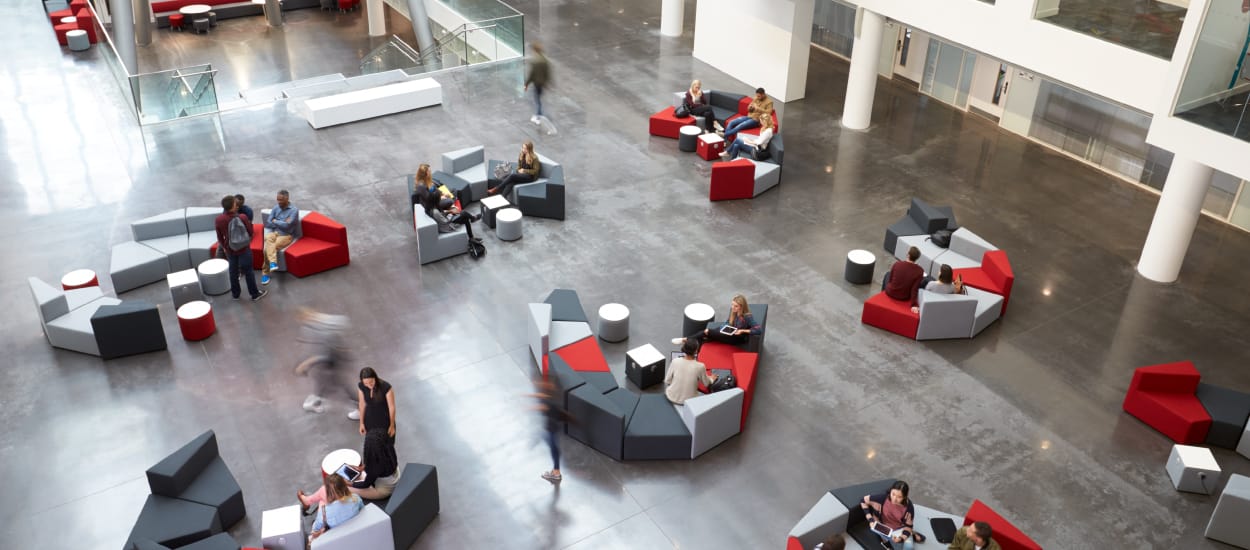 Four years ago, if someone had asked me how security could benefit the bottom line, I would have looked like a deer in headlights. However, since working here, I often kick myself when I think back to that time.
Had I been more informed about what services and products existed within the industry, I could have brought to my previous companies various solutions classified as "security" that could have enabled growth.
This could have elevated my brand so much that I could have been the world's youngest CFO…  OK, I'll stop daydreaming and share some of what I've learned in hopes of helping others who may be in a similar position.
Continue reading for an overview of a few technologies that could help drive savings and efficiencies within your organization.
Increase Efficiencies & Gain ROI Savings
With the onset of COVID-19, finance professionals are helping their companies create strategies to recapture lost revenue, while HR and EH&S professionals are focused on ensuring that employees and customers remain safe. Advanced screening solutions can help them address both challenges.
Advanced screening solutions help streamline operations, allowing organizations to increase efficiencies and gain ROI savings. They automate processes and workflows, and allow for quick visitor and employee screening – instead of organizations relying on personnel to operate handheld thermometers, staff a front desk for check-in, manually schedule office visits or monitor separate dashboards to track various security activities.
When it comes to health and safety, these solutions provide integrated, touchless temperature screening, health surveys and wellness checks, and analytics with real-time notifications. All of this can help create a better on-site experience, not to mention reduce physical contact between people.
Manage the Labyrinth of Potential Health Risks
As the world begins to get back to normal, companies are focused not only on ensuring their employees stay safe, but on implementing the correct protocols to keep customers safe.  The latter is critical to bring customers back to generate revenue. However, there are variables that present challenges to organizations seeking to implement safe distancing guidelines.
Shared workspaces, shift changes, bathrooms, hallways, the number of people on-site, the size of a facility – situations we never thought twice about pre-pandemic, have now collectively taken shape as a labyrinth of potential health risks. The ability to navigate it safely and confidently requires the precision and automation afforded to us only by modern technology and data insights.
Contact tracing and proximity management solutions address this challenge with proactive real-time alert functionality for room capacity management and social distancing reinforcement. With such alerts, team members equipped with badges are signaled and have the ability to self-correct and continue safely should they come within six feet of each other.
Additionally, should someone fall ill, reporting capabilities enable the appropriate personnel to trace contacts on the team or with customers who may have encountered an individual, so that the appropriate safety measures can be taken swiftly and precisely.
Gather Insights on Purchasing Patterns and Training Needs
When most people walk into a store and see a video camera, they may simply see it as a way to catch shoplifters.
However, what I see now is a tool that enables companies to get an accurate count of who is visiting their stores, better data on what time of the day they get the most foot traffic, or what time of day in which the consumer purchase rate is at its highest and lowest.
Video analytics can help you determine staffing levels or inquire about low purchase rates based on who worked, leading to more training of the staff who worked at that time.
Taking the Next Step to Solving Business Problems
I could write a book on the business security solutions, services and products that can help generate revenue, reduce costs, improve efficiencies, mitigate health and safety risks, boost loss prevention measures or address other business challenges.
The beauty of leveraging solutions and services within the security industry is that you have the ability to customize these solutions to meet your organization's specific needs.
Whether you're an IT or security professional, or someone new to security altogether, I encourage you to take the next step to solving your business' problems. Get in touch to discover how security services and solutions can help future-proof your business.
While you might not need this information today, you never know when you'll be in a meeting where this information could be valuable. Although I couldn't go from a senior analyst to a CFO overnight, having this information might be the edge you need to make this happen.
Connect with a Security Expert
Disclaimer: By using the Blog section of this website ("Blog"), you agree to the terms of this Disclaimer, including but not limited to the terms of use  and our privacy policy. The information provided on this Blog is for information purposes only. Such information is not intended to provide advice on your specific security needs nor to provide legal advice. If you would like to speak to a Security representative about your specific security needs, please contact us.