Business Security
How Your Security System Can Help You Make Better Business Decisions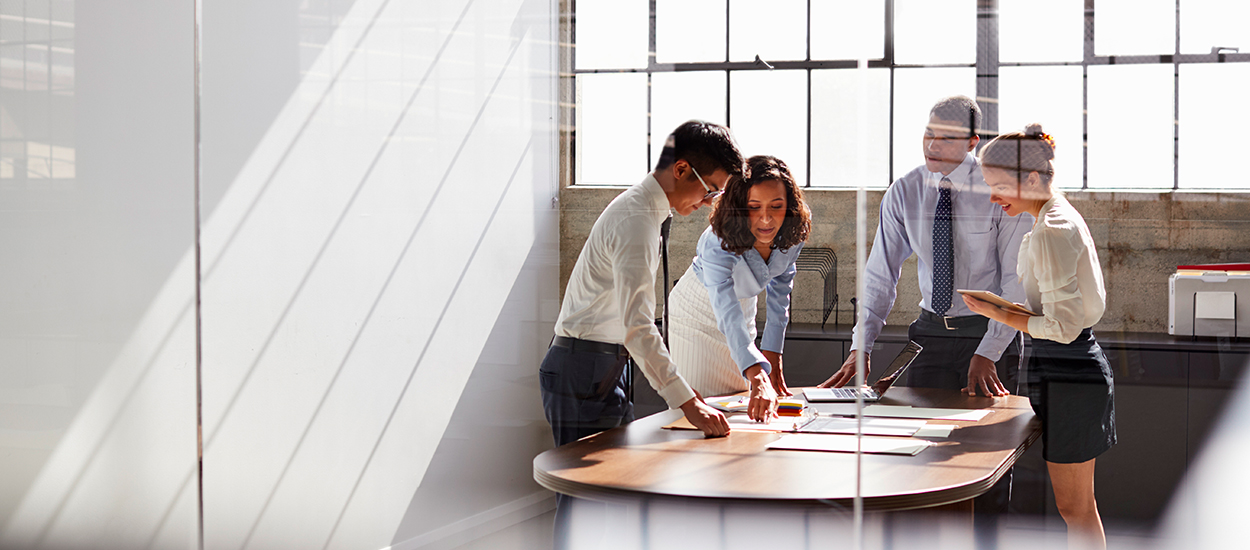 In the recent years, a lot has changed when it comes to the technologies and capabilities available to help you secure your business. Previously, premium security solutions with robust features were limited to costly and closed proprietary systems, making information sharing extremely difficult throughout an entire organization.
With the rapid advancement of security, transaction and tracking technologies and their extensive capabilities, progressive businesses have recognized the limitless opportunities available to harness crucial data with the potential to enhance the overall customer experience.
Accessed through various security channels, the amount of "big data" available is tremendous and only growing, as top security companies continue to provide new ways in which data sources can be managed, maintained and utilized.
Here are four ways you can use security system data to bolster business practices and marketing strategies and to prevent both internal and external theft, fraud and inventory loss.
Identify patterns and trends to improve operations
Retailers, restaurants and other businesses should plan to apply a stark philosophy: Do more with less. Identifying patterns in the ways certain operations are performed can significantly reduce operational inefficiencies and improve customer service.
For example, providing tailored room service for regular customers staying in hotels, based on trends from their prior stays.
From a loss prevention standpoint, identifying exceptions is the rule when crafting an effective protection program. A POS exception is anything beyond the normal sales transaction model, including price overrides, purchase voids, discounts or returns at any given register.
By being aware of all the exceptions that occur, businesses can begin to build constructive analytics regarding the percentage of transactions that are out of the norm. Analytics can help create heat maps showcasing the areas of businesses visited most often, thus helping in advanced sales opportunities.
Security system analytics intertwined with energy systems can also help in identifying areas where energy can be conserved, helping to reduce energy costs.
Additionally, data through access control devices and video surveillance systems can be used by organizations to increase efficiencies of employees on-site.
Build reports to reinforce employee accountability
One of the most fundamental components of any security program is an alarm or intrusion detection system.
Data derived from the activation and deactivation of the alarm by employees and managers at the start, middle and end of each business day can be converted into critical reports.
By compiling the times at which the alarm system is activated and deactivated, you can ensure that your business is opening and closing at the proper times and that other systems are armed/disarmed accordingly (for example, a bank safe).
This helps to reinforce the accountability of employees and maintains the consistency of designated hours for customers. Additionally, it ensures that the necessary safety protocols and compliance requirements are met.
Streamline efficiency with customer traffic and conversion tools
People counting features in various retail security systems – from electronic article surveillance (EAS) pedestals at store entrances to built-in analytics derived from video surveillance – offer a substantial opportunity for business owners to monitor their location's traffic on a minute-to-minute basis.
Even by monitoring customer traffic data every hour, retailers can engage in several activities that can enhance cost-saving business processes, as well as forecast profitability through customers' movements.
For example, reviewing data on how many people are in a store at any given time or on certain days of the week allows retailers to accurately adjust for appropriate staffing levels at different locations. If there are consistent daily or weekly trends that account for an increase or decrease in customers, retailers can determine how many staff members are needed on the floor to provide a better, but not overbearing, customer experience.
People counting data can also help businesses more easily understand conversion rates, measuring the number of store visitors to those that follow through with a purchase. This data can also be utilized to calculate the average amount spent by each purchasing customer, with the ability to account for various impacting factors – from overlaying weather conditions that may influence visitors to the effect of time of day, holidays and the effectiveness of sales offerings.
Manage inventory intelligently with RFID asset-tracking technologies.
RFID and other technology-based asset tracking solutions (for example, for health service providers) are extremely effective for real-time inventory management and control when these technologies are integrated with security systems.
A wide range of RFID tagging solutions are available that track when specific items are removed from the storeroom, warehouse or protected cases throughout the store. Beyond the obvious benefits of being able to locate the items in incidents of theft, RFID technologies are growing in popularity among retailers who are interested in more efficiently managing inventory operations.
The solution ultimately offers businesses the ability to measure which inventory items are moved often and those items that haven't moved, therefore helping to hone placement practices when considering inventory to stock.
For example, access to certain health care monitors placed in strategic locations can be identified through analytics designed around asset-tracking technologies. This has the potential to enhance service levels by encouraging more intelligent stocking and management decisions.
In order to ensure that businesses are performing to the most optimal level possible, and that loss prevention techniques and strategies have been fully honed, it's important to be aware of and able to aptly manage the crucial data streams available to you. In the world of big data, the task may appear daunting, but absolutely necessary.
By placing various data streams into a greater context of profitability, businesses are poised to more proactively handle attempted incidents of theft, fraud and loss.
Disclaimer: By using the Blog section of this website ("Blog"), you agree to the terms of this Disclaimer, including but not limited to the terms of use  and our privacy policy. The information provided on this Blog is for information purposes only. Such information is not intended to provide advice on your specific security needs nor to provide legal advice. If you would like to speak to a Security representative about your specific security needs, please contact us.