COVID-19
The Future of Corrections Security: 5 Key Technologies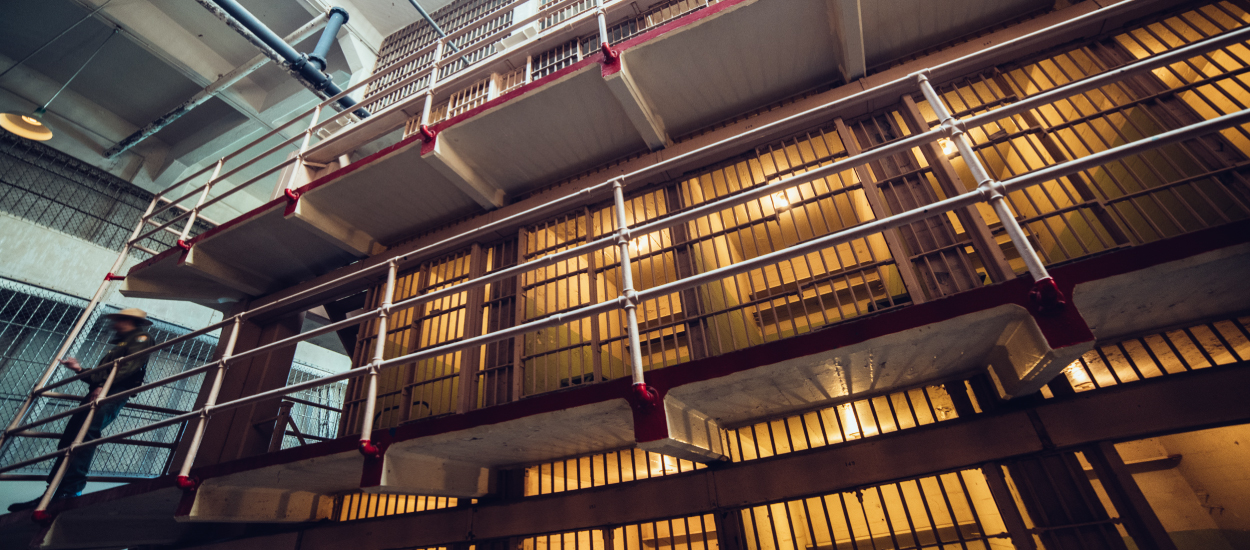 The corrections industry – which had been slowly evolving in recent years to embrace new technologies – has experienced significant changes since the COVID-19 pandemic brought with it a host of new challenges that require new security strategies.
How facilities operate – and how they remain secure – has changed and will continue to evolve as they reopen to public visits.
The five technologies outlined in this blog post have emerged as top solutions powering correctional facilities' short- and long-term security strategies.
Visitor Management
An electronic visitor management system has many advantages for a correctional facility. Having an accurate and available record of who visited and when is becoming more important as facilities are trying to track visitors and contractors who become ill. Preregistration and self-registration systems can also reduce the amount of interaction your staff may have with visitors.
Additionally, instead of searching paper logbooks to find when someone visited, a simple search in the software could provide months or years of history almost instantaneously. Visitor management systems also can be used to verify compliance and be sure all required safety or PREA training has been completed prior to the visit.
Human Temperature Screening
The use of human temperature screening technology could have a significant impact on the intake and visiting procedures correctional facilities currently have in place. Using this technology as an additional tool for screening can provide yet another layer of insight that can help keep your facility, staff and inmates safe.
Early identification of potentially ill inmates entering the facility could allow them to be isolated without coming into contact with other inmates. It could also alert staff to a potential issue to be sure every precaution and procedure is followed.
There are multiple ways this technology could be implemented at a correctional facility, and more than one model that could be used for different purposes. One model could be used during the booking process, while another may be better suited for high throughput of public visitors. The use of this technology should be integrated with your existing screening procedures, security systems and policies and should follow all applicable standards and regulations.
Intelligent Automation & Service Assurance
As correctional facilities further restrict vendors and contractors coming on-site, solutions that allow for remote monitoring and which automate many security processes are becoming increasingly important. One such solution is a service assurance platform, which helps facilities monitor the health of their IP-connected and IoT devices as well as mitigate cybersecurity risks.
Drone Detection
New threats from drones are changing how jails and prisons secure the surrounding areas beyond their perimeter. As these threats persist, the ability for correctional facilities to detect and prevent unmanned aircraft from delivering contraband is becoming more critical.
There are a number of different technologies that could be used for drone detection – from radar and acoustic to radio frequency and optical. Ultimately, effective detention and tracking of airborne threats is the best defense available today.
Interoperable Communication
Communication and information sharing are critical components of incident management. The ability to link multiple disparate communication devices securely during a response could improve the information used to make a decision as well as the time it takes to act on that decision. The ability to exchange photos, video, files, text messages and voice/radio communications securely within a response team would provide many benefits to the siloed systems used today.
With an interoperable communication platform, correctional facilities can better share information with the key personnel that need to be included when an incident occurs. If there's a medical incident, for example, the correctional officers, medical staff, emergency medical responders and the jail administration could coordinate seamlessly and more effectively to accelerate the response to the appropriate areas and avoid disruptions in other areas.
The Future of Security
The sweeping impact of COVID-19 has brought new challenges to light that exposed security vulnerabilities facilities didn't know existed in their environments. This has not only accelerated new technology innovation but also has driven adoption of security technologies that have been around for years.
Many of these technologies – including the five listed in this blog post – will play a pivotal role in helping correctional facilities rethink and redefine their security strategy both in the short and long term.
As you're planning for the future and investing in these solutions, remember that it's essential to incorporate any new security technology into your broader facility safety and security strategies. Be sure to plan for integration with your current systems when determining how to best introduce new technologies at your facility.
Disclaimer: By using the Blog section of this website ("Blog"), you agree to the terms of this Disclaimer, including but not limited to the terms of use  and our privacy policy. The information provided on this Blog is for information purposes only. Such information is not intended to provide advice on your specific security needs nor to provide legal advice. If you would like to speak to a Security representative about your specific security needs, please contact us.