Business Security
Coronavirus Update: Leveraging Your Security System to Reinforce Business Policies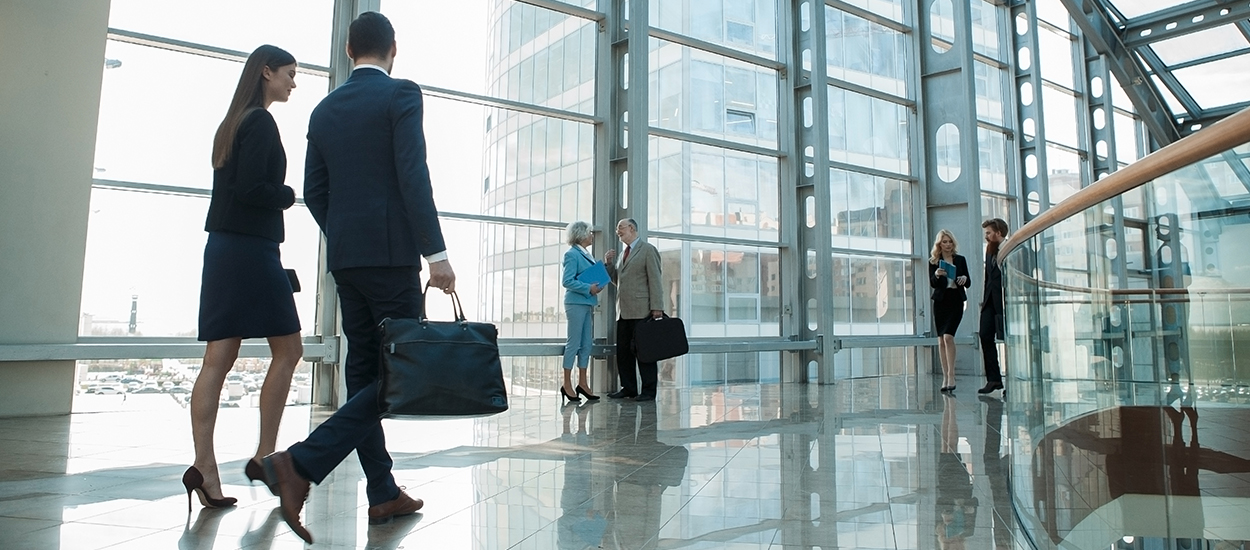 As the coronavirus outbreak continues to spread across the globe, more companies are adopting stronger measures to protect employees from contracting and spreading the virus.
But as companies prepare for these changes, they should also consider how their security systems can help them mitigate risks in the wake of COVID-19.
Continue reading for some tips and best practices for utilizing security systems to bolster prevention measures and reinforce policies for employees, customers and visitors.
Visitor Management Systems
A simple first line of defense is to utilize your visitor management system to automatically screen individuals accessing your property.
For organizations that have implemented visitor management kiosks, here are some questions you can ask as part of an additional screening approach:
Do you currently have a fever, cough and/or difficulty breathing?
Have you recently returned from China, Italy, Japan, South Korea or other areas with confirmed cases of the coronavirus?
Have you had close contact with someone who has a confirmed or suspected case of coronavirus?
Adding these questions to your visitor management system can offer another layer of insight for your organization. When integrated with your access control system, this becomes an even more powerful method for mitigating health, safety and security risks.
Access Control Systems
As organizations make operational decisions in response to COVID-19, they should ensure their threat mitigation policy is reflected in their access control system.
For instance, schools that have cancelled or postponed community activities should revisit their lock/unlock and alarm open/close schedules to make sure their building(s) is properly armed. They may also need to deactivate or suspend individuals' access control cards to reflect these changes.
All operational decisions should be reinforced within your organization's access control settings, so you can control the environment as best as you can.
You may also want to use this as an opportunity to audit your access privileges to make sure the right people have access to the right areas of the building. Consider taking some time to review your settings, so they properly reflect the security levels of the areas you're protecting.
Remote Services & Support
As more organizations send staff home and temporarily close their doors to visitors and contractors, they may need to leverage remote services and support for some business functions, including security.
It's critically important to ensure your security program is working properly when you're off-site. Many technology manufacturers and security providers have remote services in place for learning and support.
For instance, some have remote training capabilities and online learning opportunities that allow individuals to receive technical training and certifications remotely. Be sure to leverage these when possible to help maintain your security program.
While organizations continue to evaluate this dynamic situation, it's important to take inventory of the tools you have at your disposal that may help you reinforce the safety and security policies of your organization.
The Impact of Coronavirus
COVID-19 originated in Wuhan, China, and the World Health Organization (WHO) declared the outbreak a "public health emergency of international concern" on Jan. 30.
We've already seen the impact of COVID-19 on the security industry – with the biggest trade show, ISC West, being postponed due to safety concerns.
After several major exhibitors pulled out of ISC West, Reed Exhibitions, the organizers of the trade show, said in a statement issued March 6: "Based on our close monitoring of ongoing developments with the virus, recent reports from public health officials and extensive consultation with our partners in the global security community, ISC West, scheduled to be held March 17-20, will now occur in July at the Sands Expo Center in Las Vegas (dates to be announced soon)."
Will Wise, Group VP of Reed Exhibitions, commented in the statement, "It is imperative that we maintain our commitment to prioritize the health and safety of everyone involved with ISC West."
The coronavirus has had widespread impact on organizations beyond the security industry as well. Now, some of the biggest tech companies in the U.S. are taking additional measures, not just by instating travel bans, but by asking employees not to come to work at all. Instead, they're asking employees to work from home, if possible, through the end of March.
The news comes as nearly 100 countries and territories – as well as more than half of all U.S. states – have confirmed cases of COVID-19.
In its "Interim Guidance for Businesses and Employers", the Centers for Disease Control and Prevention (CDC) advised that in the event of an outbreak in the U.S., "employers should plan to be able to respond in a flexible way to varying levels of severity and be prepared to refine their business response plans as needed."
Businesses are, indeed, refining their response plans and can look to their security systems to further mitigate risks – not just in response to COVID-19, but in response to any new change in policy.
The security tips and best practices offered in this article should be part of any preparedness strategy and applied to all future crisis management policies and procedures.
Disclaimer: By using the Blog section of this website ("Blog"), you agree to the terms of this Disclaimer, including but not limited to the terms of use  and our privacy policy. The information provided on this Blog is for information purposes only. Such information is not intended to provide advice on your specific security needs nor to provide legal advice. If you would like to speak to a Security representative about your specific security needs, please contact us.