COVID-19
Facility Safety and Security in the New Norm: Identity Management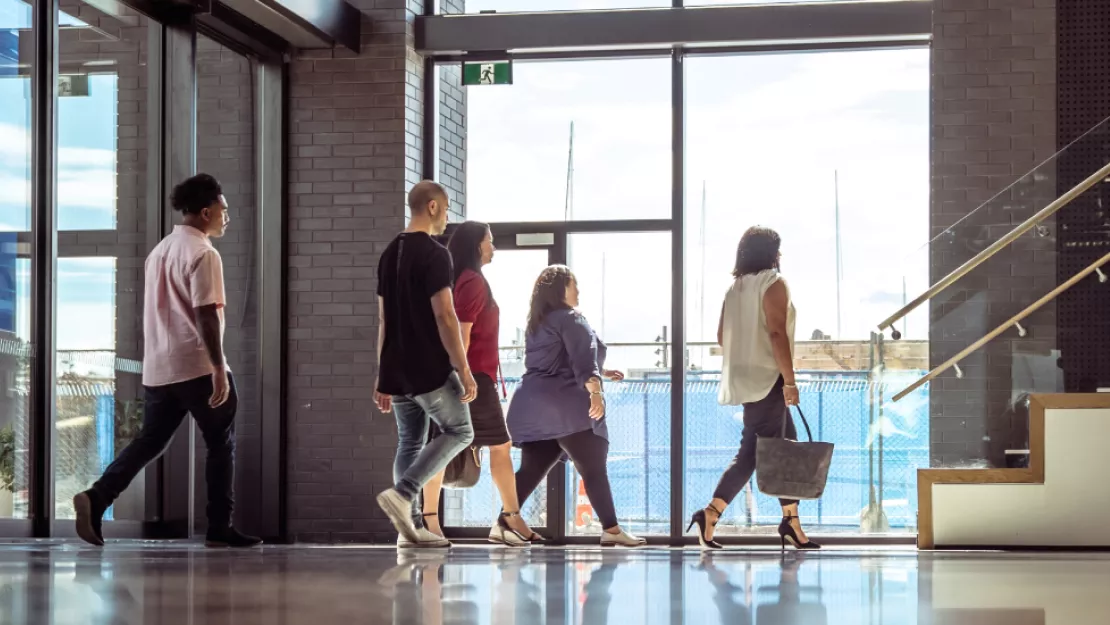 Employers are now charged with the development of preparedness plans that ensure the safety of employees and visitors of their facilities as they work to reopen, all while staying ahead of exposure risk to avoid further spread of COVID-19 in the workplace. To say that is an extraordinarily challenging mission would be a huge understatement.
Organizations and property managers operating under intense pressures in our "new norm" share an incredible responsibility as they scramble to implement effective safety and security policies for the screening of employees and visitors as they return to work.
In our current state, dynamics are changing daily and there simply is no playbook for outlining this process. How do you even share best practices when no one really knows exactly what "right" is supposed to look like?
An interesting nuance we're also seeing is the emergence of new stakeholders in the safety and security discussion. Development of robust facility preparedness plans involve compliance considerations and may have legal implications that bear significant complexity in policy making processes, reaching beyond traditional security, operations and facilities functions to include HR and/or executive environmental health and safety (EHS) sponsors.
It's a bit of a balancing act to say the least – proposed policies subjecting employees to various screening practices may follow WHO, CDC, federal, state and local government safety recommendations; however, organizations must also traverse legal lines concerning standards in the areas of data privacy and employee rights, and adherence to updated safety guidance being provided by the EEOC, ADA, OSHA, and with other relevant regulatory bodies depending on industry.
The Tech Rush
With urgency mounting to create safer workplace environments, employers are turning to a growing number of technology solutions to enhance screening practices and security protocols, looking for ways to help mitigate the risk of exposure to COVID-19 in their facilities.
To their credit, technology manufacturers have wasted no time pivoting to step up and answer that call.  Options range from human temperature detection devices and advanced distance-factor video analytics to contact-tracing and occupancy counting systems as well as an array of other offerings. The tech landscape is evolving rapidly.
While needs are critical at this juncture, it's imperative that organizations exploring these solutions are doing their due diligence to properly qualify technologies, with careful consideration for application and use-case scenarios, as they are not without their limitations.
Organizations should also note that from a dependability and reliability standpoint, some technologies may still be somewhat unproven, or especially temperamental based on environmental factors, which can impact their overall effectiveness.
Additionally, the introduction of standalone solutions to solve for a particular short-term need poses some more challenges, as they can be somewhat one-dimensional, and will play a relatively small role as an individual component of a more comprehensive safety and security plan.
Key questions for stakeholders as they explore tech options include:
How well do physical technologies fit within our architecture or ecosystem?
Who is going to administer these systems and at what cost?
How are we going to manage the data they generate?
Visitor Safety and Security Screening
To varying extents, system silos and data management challenges existed prior to the current crisis. With the implementation of effective employee screening solutions, there is a renewed vigor around addressing inefficiencies and the lack of aggregated systems data associated with visitor registration and credential management processes and reporting.
The proper vetting to grant facility access to contractors, vendors, customers and other visitors is not exactly frictionless. It continues to be a largely manual and time-consuming process. From manned guards to personnel to plain old pen and paper, visitor access management is somewhat clunky, and can be painful when it comes to pulling information together for auditing or compliance purposes. Not to mention that in today's environment, every physical touchpoint introduces the risk for contagion.
Physical Identity and Access Management Integration
With all the safety and security complexities employers and property managers are facing, there are some practical technologies organizations can leverage to help solve for challenges we've highlighted in this article.
Making facilities safer, smarter and more secure is no longer an intangible goal or lofty tagline.
Additional capabilities include the development of customized business process workflows for varying industries and environments, with dashboard views to help centralize data management and reporting for compliance purposes, while maintaining security integrity and data privacy protocols.
The ability to bridge the gap between physical and logical security assets, to eliminate system silos and provide unification and compliance governance across enterprise security platforms make this solution worthy of a hard look. The good news is a PIAM solution integration can be deployed without the need to "forklift" out or rip and replace legacy systems' architecture and investments.
Disclaimer: By using the Blog section of this website ("Blog"), you agree to the terms of this Disclaimer, including but not limited to the terms of use  and our privacy policy. The information provided on this Blog is for information purposes only. Such information is not intended to provide advice on your specific security needs nor to provide legal advice. If you would like to speak to a Security representative about your specific security needs, please contact us.