Case Study
Time and attendance Enterprise solution for Reed Boardall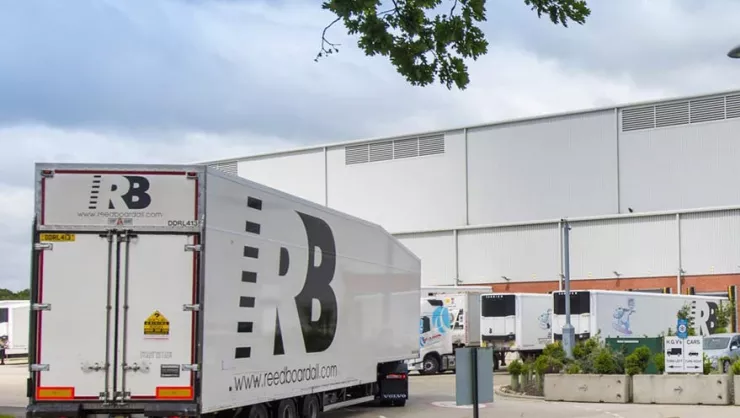 Providing automatic calculations of hours worked, breaks and overtime in real time
Reed Boardall are one of the leading temperature-controlled food distribution businesses in the UK, storing and delivering frozen food from large and small manufacturers across Britain, Europe and further afield to all the UK's best-known supermarkets.
Securitas Technology worked with Reed Boardall to gain a comprehensive insight of the business processes on site.  The large site, number of staff, visitors and vehicles is challenging from both a security and a health and safety aspect, but ensuring a smooth flow of traffic to meet delivery schedules is at the heart of the business and any interruption to this has the potential to cause logistical problems down the supply line.  An integrated, automated approach to both security and logistics was therefore essential.
The Solution
Reed Boardall have been a long standing customer with Securitas Technology and have used the Time and Attendance Professional product for over 10 years.
They were very happy with the solution as they were familiar with it and it had served them well over the years with no issues. They took the decision to look at the Time and Attendance Enterprise solution and found it offered them many enhanced features to their current system that would help them in improving the way key data was processed and presented within the business. The addition of features such as automated email reporting, full export to Excel will help them distribute valuable information in a simplistic format across the business with ease and without the need for manual intervention.
The Enterprise system is an innovative system from Securitas Technology that provides automatic calculations of hours worked, breaks and overtime in real time ensuring that a company's time and attendance system is always up to date.
It also offers hosted services solutions, using the most advanced ASP technology which allows real time information to be communicated between employees and HR.  The ASP can be accessed from anywhere with an internet connection, giving customers the ability to manage a remote workforce with ease.
"Time and Attendance Professional has served us well over the years as our business has grown from strength to strength, it has been a very good reliable solution for us. We were not looking to change, but when we saw the additional features and benefits of the new Enterprise system our minds were made up for us to change. It will offer us improved processes and help us distribute key business information quickly and efficiently."

Garry Tilburn
MD, Reed Boardall Cold Storage