Security Insights
What Is a Smart Fire Alarm System and How Do They Work?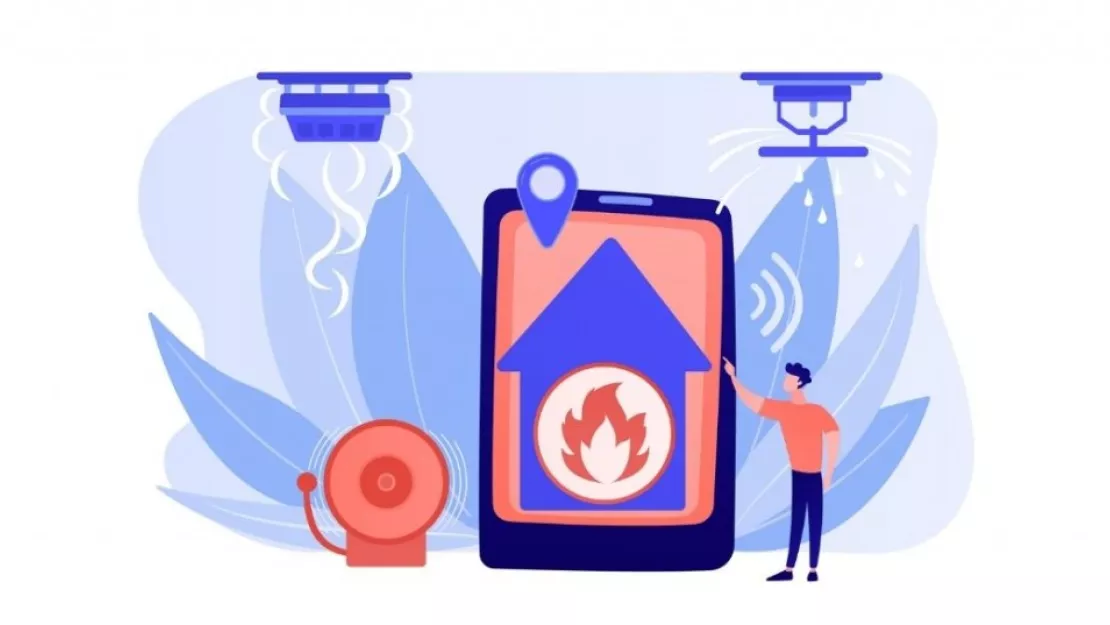 Find out how smart fire alarm systems work and what the benefits are. 
In this article we'll answer the following questions: 
What are the facts about fire safety and why is it so important?
What are smart fire alarm systems and how do they work?
What to do next if you want to protect your business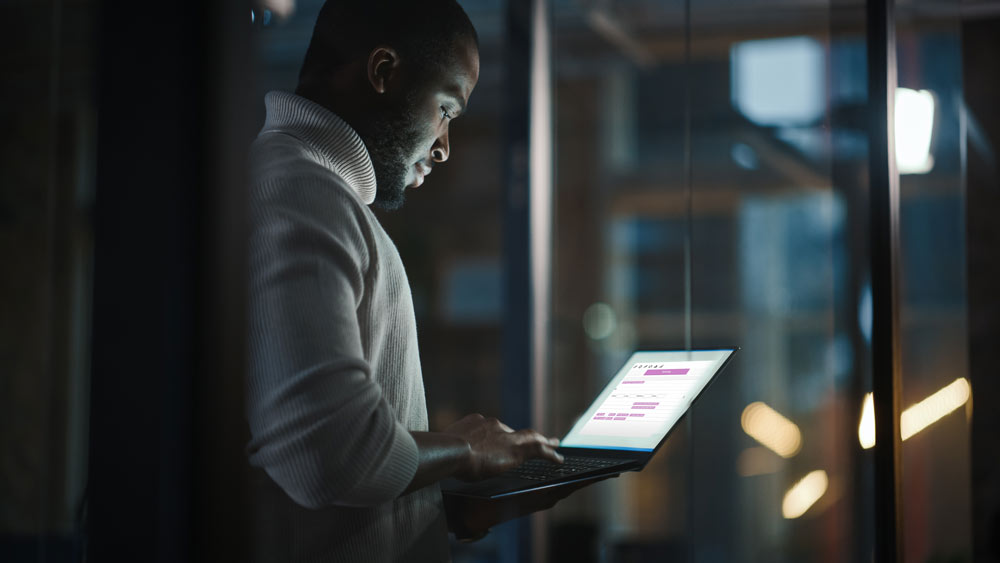 What are the facts about fire safety and why is it so important?
Fire safety is a prominent concern in the UK, in 2019/20 fire and rescue services attended 153,957 fires fire incidents – according to government data. There have also been high-profile incidents in recent years where fire emergencies have devastated communities. With those important points considered, protecting people, property and assets against the threat of fire can feel like a burden. As you'll hopefully discover in this article, smart fire alarm systems can relieve much of the stress involved in managing comprehensive protection.
Fire safety regulations apply in the UK to buildings and facilities used by businesses and public services or occupied by residential tenants. You can find the best guidance provided by local Fire & Rescue Authorities and the rules according to The Regulatory Reform (Fire Safety) Order 2005 (RRFSO).
When it comes to fire safety, it is important to understand that a single person or team is responsible for maintaining standards in your building or facility and for ensuring the constant protection of the people within them. This includes the implementation, testing, and maintenance of suitable fire detection and alarm systems. Also, evacuation planning is an important task where a plan must be written to outline the actions required in the event of a fire.
They're also liable to receive a fine or even a prison sentence if they ever found to be in breach of legislative regulations.
According to Part 1 General section of the RRFSO, any of the following could be a responsible person:
An employer
The owner
The landlord
An occupier
Anyone else with control of the premises, for example, a facilities manager, building manager, managing agent or risk assessor
If that person is you, you might be wondering how you can keep up with all these responsibilities when you may not even be a fire safety expert and likely have a plethora of other duties to fulfil. The good news is, there is plenty of information available to help you get your head around the requirements for a robust and reliable fire safety plan.
You can also speak to a fire safety expert at Securitas Technology who will be happy to provide all the guidance you need to protect your building or facility.
A smart fire alarm system can provide another layer of protection and support to help you manage your responsibilities more efficiently. In the next section, we'll discuss how they work and how people are already benefitting from them.
Still unsure about what's required when it comes to fire safety? Read our helpful guide to get the essential information you need.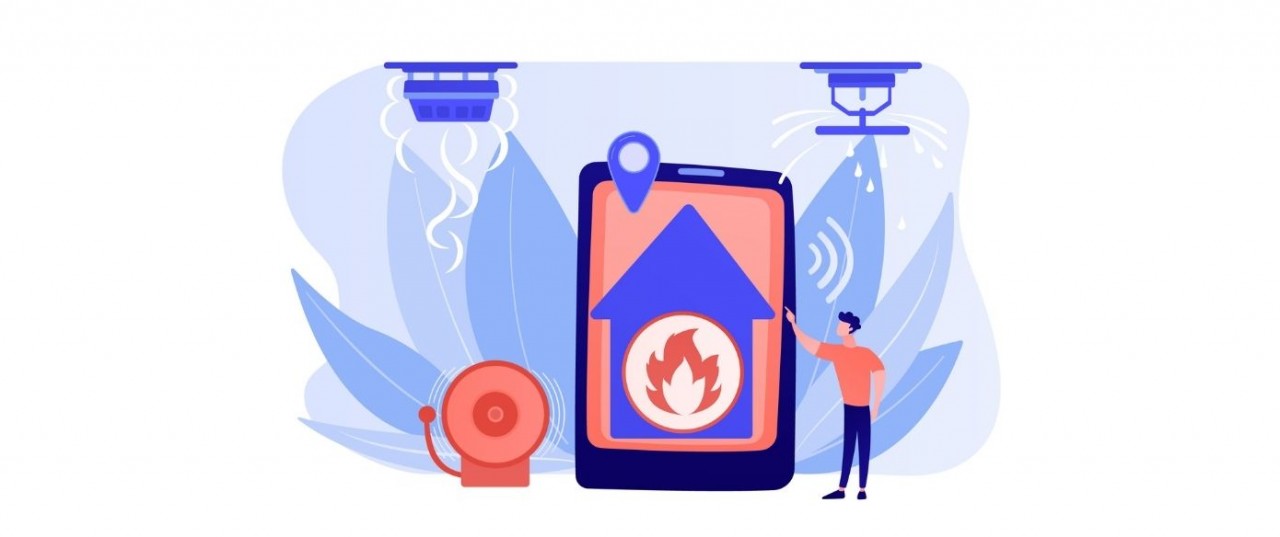 What are smart fire alarm systems and how do they work?
A smart fire alarm system (otherwise known as smart fire alarm management), makes it easier to manage fire alarm systems and stay on top of your responsibilities for fire safety. The right system will integrate your existing fire alarm panel to capture and report alarm activity. This will help you ensure that your detection and alarm systems are fully operational and help you stay compliant with legal regulations.
What are the benefits?
From a safety perspective, a smart fire alarm system can buy you precious time in the event of an emergency by sending instant alerts to the person responsible and everyone else on-site, even if it's for multiple sites. But the benefits don't end there…
The smart system can heavily reduce your workload by automating routine tasks such as weekly testing and maintenance reports. It also supplements conventional logging methods – traditionally pen and paper – by delivering the results on software. This helps businesses and building managers save time and money on testing their fire alarm systems – weekly fire alarm tests are a legal requirement in the UK.
With the help of a smartphone app or software that can be accessed via a web browser, the owner can easily pull the right records and review the data. Also, the good news is that data can be stored off-site so will always be safe from the threat of a fire emergency on your premises.
That data can provide vital insights into the health of the fire detection and alarm systems you have on-site. This can help bring down the costs of regular maintenance and troubleshooting, as your service provider will be better prepared prior to the visit.
As you can see, there are several key benefits a smart fire alarm system can provide. As well as reducing your workload and saving money, the most important thing is that the people, property, and assets you are responsible for are protected.
With all those benefits, you may worry that it'll be complicated to install a smart fire alarm system in your building, but it may be simpler than you think.
How it works
As we've previously mentioned, one of the benefits of a smart fire alarm system is that it can be integrated into an existingfire detection and alarm system. That means you won't necessarily need to replace any equipment you already have on-site to upgrade it.
Smart fire alarm systems work by connecting your existing systems using a gateway device. This then sends data to cloud-hosted software that can be accessed by the user. The software can send data and notifications directly to the user and can also be accessed by them whenever required.
The smart system is compatible with most commercial fire alarm control panels too, so there is a good chance you can easily add it to your existing system.It's a non-intrusive add on to an existing fire detection and alarm system it does not interfere, butenhance the performance of the Life safety fire alarm system.
Naturally, this makes it a cost-effective and easy way to connect any number of disparate systems. This is helpful in any building, but especially supportive if you want to optimise the management of fire safety for multiple buildings or multiple sites.
Watch the video below to see just how simple it is to install smart fire alarm management in your business.
What to do next if you want to protect your business 
If you're serious about securing the safety of your business or facility against the threat of fire, then a smart fire alarm system can provide the protection and peace of mind you need.
We recommend you speak to a fire safety expert and conduct a professional fire safety assessment of your site. Securitas Technology can provide all the guidance and advice you need to make the right decision in choosing the right system. We'll also be on hand to help you through the installation and ongoing maintenance of your system.
Speak to a fire safety expert to learn more about how Securitas Technology can help your business.