Healthcare + Hospital Security
Improving Compliance: 3 Actions Pharmaceutical Companies Should Take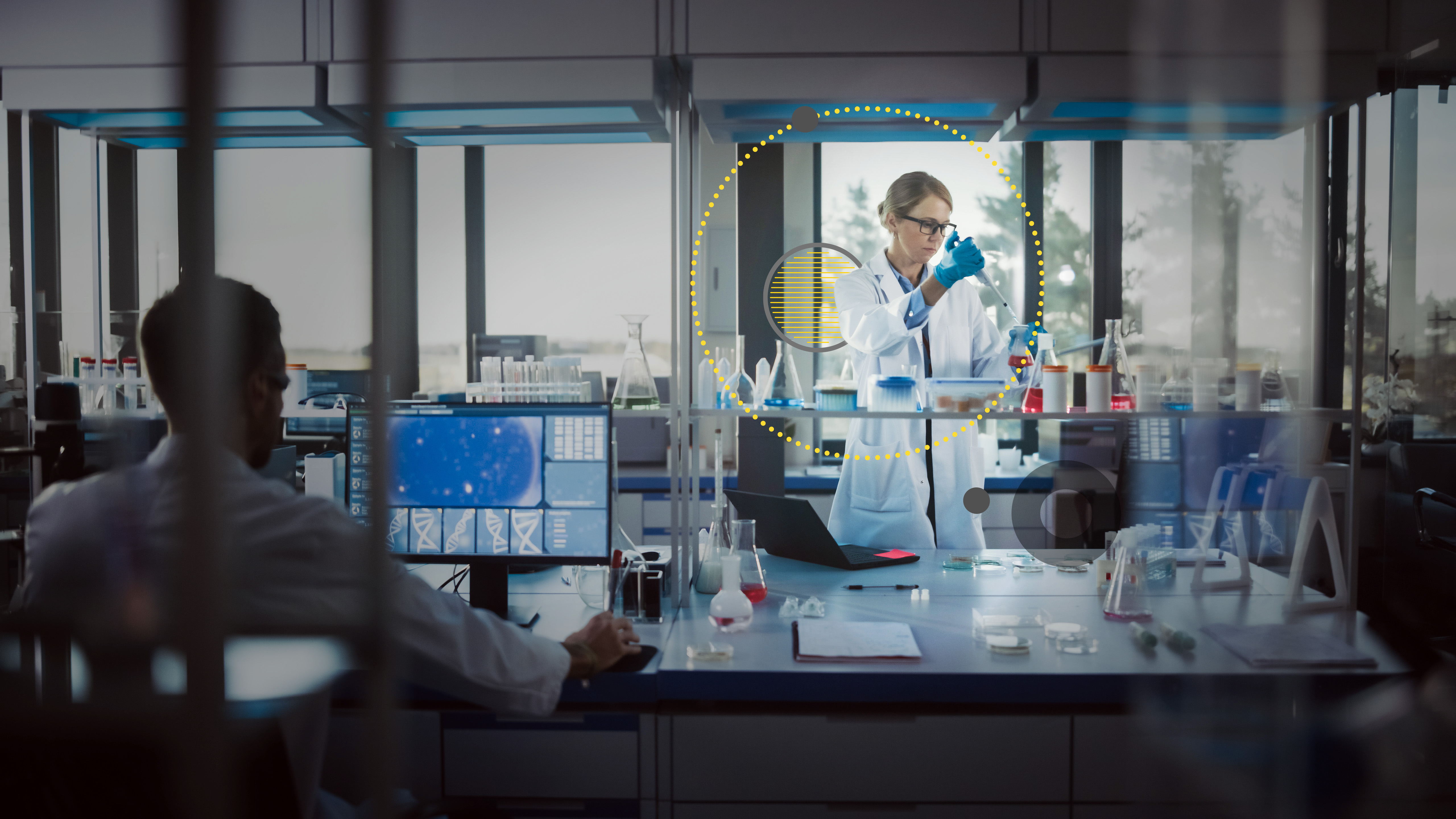 Security compliance—the process of monitoring and assessing systems, devices and networks to ensure they comply with regulatory requirements —is essential to making sure security measures are up-to-date and, therefore, effective at all times. This is a key challenge within the pharmaceutical (pharma) industry.
Because pharma is heavily regulated and subject to frequent changes, it requires a high-level of compliance*1—something the industry can struggle to keep up with. Failure to maintain compliance standards of security systems can result in harmful data breaches, costing pharma companies upwards of $4.24 million*2.
To avoid data breaches and potential financial loss, pharma companies need solutions that ensure security stays current and up to regulatory standards. Here are three actions for improving compliance that pharma companies should take:
Increase Provider Collaboration
Perhaps the simplest method of improving compliance is working collaboratively with security providers. By speaking with providers, pharma companies can align solutions with the level of security required for each specific application. Regularly communicating with providers on security needs enables more frequent check-ins to ensure systems are working correctly and are up to industry standards, such as UL and ULC requirements.
Collaborating with providers is also essential to compliance because they have the expertise to solve complex hardware and software security system issues. Connecting with providers can be incorporated into a maintenance contract as part of the services provided.
Keep Track of Maintenance Requirements
Due to the heavy-lift security systems perform to keep multiple infrastructures secure, meeting compliance standards is imperative to ensure they continue operating at peak capacity. That's why it's crucial to keep track of their maintenance requirements.
Once security systems are installed, it can be easy to have a "set it and forget it" mentality, but they need regular maintenance, just like a phone or laptop. This can range from changing the batteries in their power supply to technical reviews that confirm if connected devices are protected and running on the current firmware.
One way to enhance the integrity of a security system is with a maintenance contract from the security provider. Maintenance contracts can provide annual or more frequent periodic system inspections and maintenance, depending on the unique needs of the customer. Pharma companies must have a maintenance contract for their security systems to maintain records of annual inspections as directed by industry regulation. A maintenance contract enhances security by allowing security professionals the opportunity to assess, fix, and fine tune a security system, as well as in addition to being an integral piece of keeping a business in compliance with industry and regulatory standards.
Monitor Access Controls
Another solution for improving compliance is to monitor access controls. With access controls, users have the ability to manage people, entrances and databases. In pharma companies, it's vital to ensure the right people are utilising access controls and sensitive information due to heavy regulations. For example in the US, with the FDA now having requirements around change management, they can be drivers for a comprehensive access control approach. This can include specifically granting appropriate access rights to the appropriate personnel, which deters cross-contamination and reduces risks affecting security systems.
In order to monitor access controls, access control credentials should be put in place to prove authorisation. Types of credentials include a card or key fob, granting card and key fob holders access to secure areas; dual authentication, which uses two means of verifying identity-based on what the user has and what they know; and mobile, which allows users to store credentials on their mobile devices, giving them access to spaces with compatible hardware.
Although security compliance is one of the biggest challenges pharma companies face, solutions exist that can improve compliance for the better. By increasing provider collaboration, keeping track of maintenance and monitoring access controls, pharma companies can ensure that their security systems remain compliant with regulations and secure assets.
------------------------------------------
1*BMC Blogs -"IT Security vs IT Compliance: What's The Difference?"
2*IBM -Cost of a Data Breach Report 2021
------------------------------------------
Get in touch with us today to discover how we can help your security comply with regulatory standards.