Healthcare + Hospital Security
Universities: Is Manual Temperature Monitoring Putting Your Labs at Risk?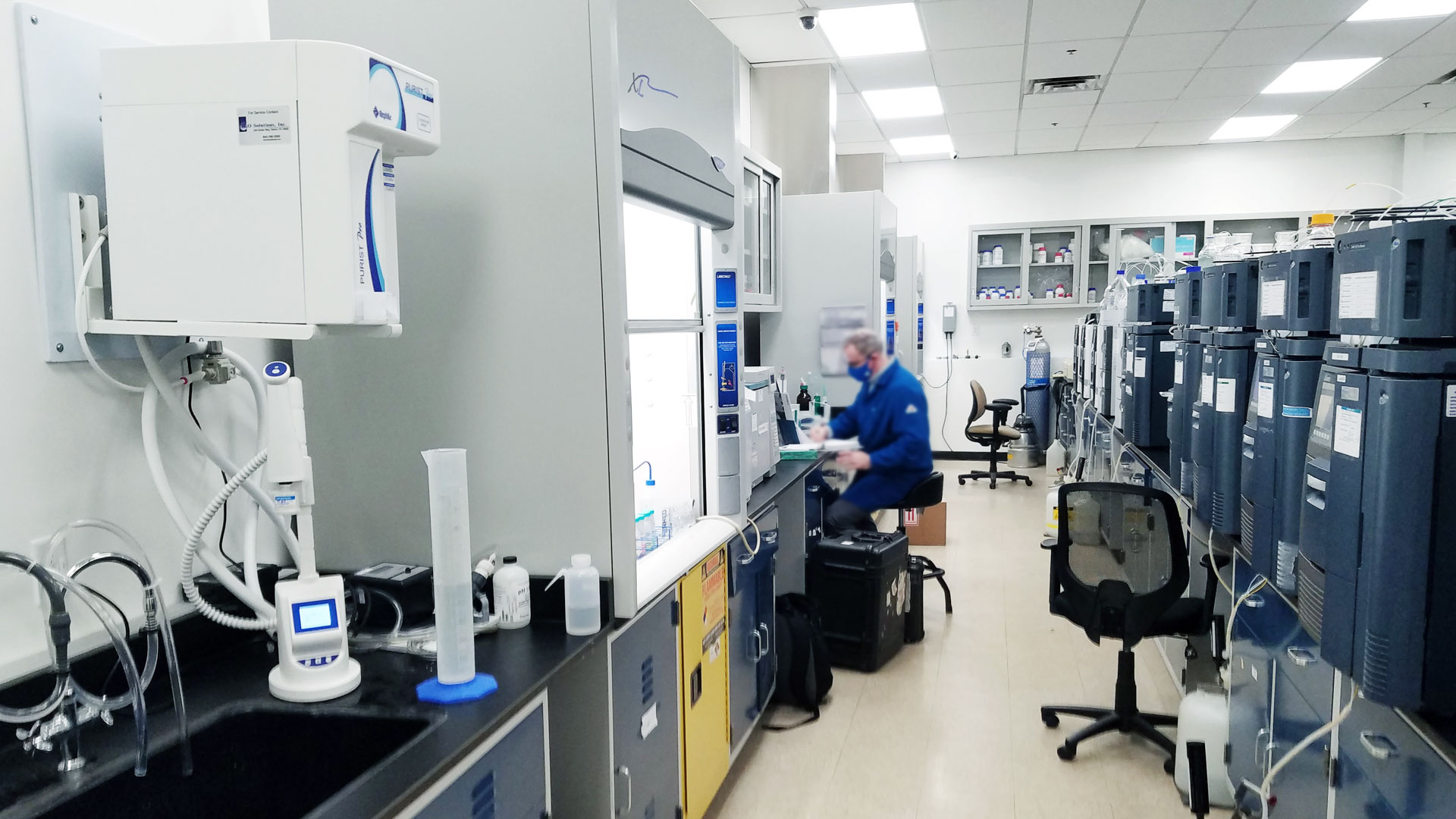 How Manual Temperature Checks Can Negatively Impact Your Higher Ed Lab 
Consider how manual environmental monitoring can lead to high costs: 
A corporation has contracted with a large research university to conduct a year-long, multi-million-dollar study. Six months into the study, one of the refrigeration units within the university's lab fails – compromising vital study materials. The university misses the project timelines and must restart the study at its own expense. In this case, manual temperature monitoring has damaged the institution's reputation and led to hundreds of thousands of dollars (or more) in lost research revenues. 

A cohort of students is nearing completion of a PhD program. Their dissertations involve temperature-sensitive samples they have been cultivating for years. When the power source for a refrigeration unit malfunctions over a weekend, the students' work is ruined. There's not enough time to restart the experiments, as most students have already committed to starting full-time positions after graduation. In this case, manual monitoring has compromised the integrity of the institution's graduate program and irrevocably harmed the students' experience with it. 
These are based on real-world scenarios – challenging situations universities have navigated because of disjointed manual approaches for checking temperature and humidity levels. These approaches require humans to do spot checks. It's difficult to ensure consistency in the timing of these checks or accuracy in how the associated data is recorded.  
Too often, it doesn't happen at all. 
That's why a growing number of universities are recognizing the need for a completely different approach: automated environmental monitoring. These digital data logging solutions enable university labs to put environmental monitoring on auto pilot. With a cloud-based environmental monitoring solution, it's possible to support a single lab or scale to cover all labs – creating a connected environment across your campus.  
A Better Way to Remotely Monitor Temperature, Humidity, and More 
It's simple to get started. Install wireless sensor tags in refrigerators, freezers and ambient areas within your labs. Establish safe ranges for each tagged resource or asset and identify university personnel who will be responsible for responding to any issues that arise. 
Any time the temperature or humidity approaches unsafe levels, the solution automatically alerts those personnel. With proactive alerts, it's possible to quickly identify the root cause:  
Was a door left ajar?  

Was a unit accidentally unplugged?  

Has someone overfilled a refrigerator?  

Does the HVAC system need attention? 
No matter the source of the problem, automated alerts empower you to address it before it puts your institution's reputation or revenues at risk. 
Make Your Institution's Laboratory Safe and More Efficient with Real-Time Location Systems 
Our unified real-time location system (RTLS) platform provides an opportunity for educational institutions to invest in technology providing safer, compliant, and more efficient laboratory environments. 
We're Here to Help
Get in touch with our security specialists to learn how RTLS can help reduce risks in your institution's research labs. 
Disclaimer: By using the Blog section of this website ("Blog"), you agree to the terms of this Disclaimer, including but not limited to the terms of use  and our privacy policy. The information provided on this Blog is for information purposes only. Such information is not intended to provide advice on your specific security needs nor to provide legal advice. If you would like to speak to a Security representative about your specific security needs, please contact us.