Weapons + Threat Detection
The Rise of the Digital Threshold: Q&A with Evolv Technology CEO Peter George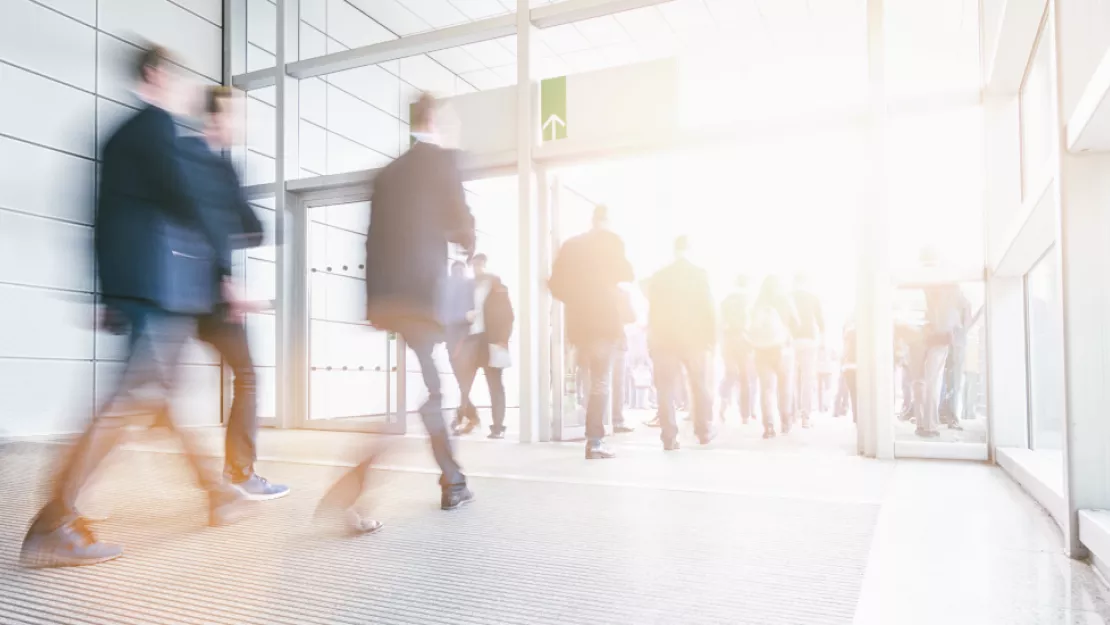 The rise of the digital threshold is here. Organizations that quickly and smoothly make the transition will be better positioned to weather current challenges and future storms.
The metal detector, which hasn't improved much since its invention 80 years ago, doesn't cut it in today's world that is forever changed by the impact of the pandemic. Now, we're seeing increased demand for new touchless security screening technology that can not only detect concealed weapons, but can provide other health, safety and security benefits.
We recently sat down with Peter George, CEO of Evolv Technology, to discuss how organizations are keeping their customers, employees and visitors safe and secure – while reducing the close personal contact traditionally required by weapons screening technology. Here are the key takeaways from our conversation:
High-touch entry screening systems, such as metal detectors, are no longer viable, because they force two things: crowds and people touching your belongings.

Traditional threats that require weapons detection are still present and are equally important in today's environment of social unrest.

The stakes are high for organizations to figure out how to transform their visitor experience, so they can reopen and stay open, while following mandated safety protocols.

Securitas Technology, and Evolv Technology offer security screening solutions to address threats, increase throughput and help protect your organization
Traditional High-Touch Entry Screening is No Longer Viable
The days of standing in long lines as crowds of people filter through metal detectors only to have their belongings searched by hand are over. While that experience is off the table, the technology required to facilitate a touchless entryway has stalled for decades – until now.
"Up until Evolv, when you wanted to make your venue safe with the latest technology, you would buy an old-fashioned metal detector," Peter said. "We all know from going through an airport or going into a venue with a metal detector that it does two things that can't happen in today's COVID-19 world: it creates lines and people touch your stuff."
Touchless Technology
Businesses that had previously installed a metal detector to simply check the box for entry security were left scrambling for solutions when the pandemic began – and Evolv was inundated with requests asking how to open up and meet new mandated safety protocols.
"Now, as people figure out how to reopen in a post-COVID-19 world, that means going through a system wearing a mask, while social distanced, and of course, nobody wants anyone to touch them," Peter said. "To be a successful business, venues are thinking about it as part of their digital transformation strategy. How do we transform our entryway and move from analog to digital?"
That means leveraging advanced sensors and artificial intelligence to automate and simplify the security screening process, which allows organizations to do things at a scale and speed they couldn't do before.
Increased Throughput
Crowds make following mandated social distancing guidelines impossible. Long lines and slow processes are not just an inconvenience anymore; they are a threat to safely engaging in business and leisure activities. Evolv knew increasing throughput would be key for organizations reopening with new screening procedures and protocols in place.
"We've had unbelievable demand in the market, because Evolv Express allows over 3600 visitors to enter a venue safely, and there's nothing in the industry like it," Peter said. "It's 10 times faster than any solutions that exist today. Our throughput capability is now allowing visitors and fans to come back to their venues and people go back to work in this touchless, high-throughput way."
The Digital Threshold
As organizations reimagine their operations to address today's (and tomorrow's) challenges, they're looking for opportunities to automate, digitize and optimize their entryway to mitigate risks and increase efficiencies.
"The entryway is where companies have the opportunity to provide an amazing visitor experience that's personal, seamless and safe," Peter said. "This is now fundamental for businesses to open and stay open safely. There's been a convergence of physical security, cybersecurity, health, video analytics and data analytics coming together in a new digital threshold."
To read more about the rise of the digital threshold, click here.
Yesterday's Threats Are Not Gone
Prior to COVID-19, one of the biggest concerns for many venues and facilities was around weapons detection, and that's still the foundation of the security screening solutions Evolv provides.
Not only do these solutions allow people to quickly enter a venue or facility, but the technology can differentiate between a gun and everyday items that people carry in their pockets or bags.
"We solved a really hard problem, and that is: How do you screen people as they're walking into a venue without detecting typical things that people carry like phones and keys, but still allow them to get into the venue safely?" Peter said.
As the world has evolved, so has the screening technology that's designed to help keep people safe and facilities secure.
"COVID-19 has weaponized people," Peter said. "In addition to detecting guns and other weapons, Evolv's software-based systems are equipped with an open API, allowing for the systems to integrate with other security solutions. This enables additional screening, such as elevated body temperature, to be a part of the Evolv digital threshold and meet the new COVID-19 screening requirements for organizations."
The Stakes are High
Reimagining the threshold is not just an upgrade to the visitor experience for businesses – future revenue may depend on it.
"It's that simple," Peter said. "If people don't embrace this, it's going to be really hard for them [to stay open safely]. Their business is dependent on their ability to make this change, to embrace this transformation and use technology as a way to deal with these kinds of threats and change the visitor experience."
There are long-lasting impacts from COVID-19 that will forever transform security screening technology.
Pandemic agility: "Planning for any future pandemic or threat is really important," Peter said. "Being pandemic-ready is key."
Protection against social unrest: "As people gather, particularly with the social unrest that's going on in America today, it's important that venues can provide a place for people to come back safely."
The rise of the digital threshold: "The digital transformation that's happening in the entryway is requiring that people rethink their visitor management systems."
Industry-Leading Screening Solutions
As we partner to add even more capabilities to the industry-leading security screening technology, we're committed to helping organizations create safer, healthier, and more efficient environments.
That means being at the forefront of artificial intelligence and data analytics, and helping facilities across the globe transform their thresholds and reimagine the on-site experience.
"We're working hard together to make sure that the combination of our platforms and data insights bring value to customers that nobody else in the world can."