Small Business Security
Need a Business Alarm System for Your Small Business? Here's a Checklist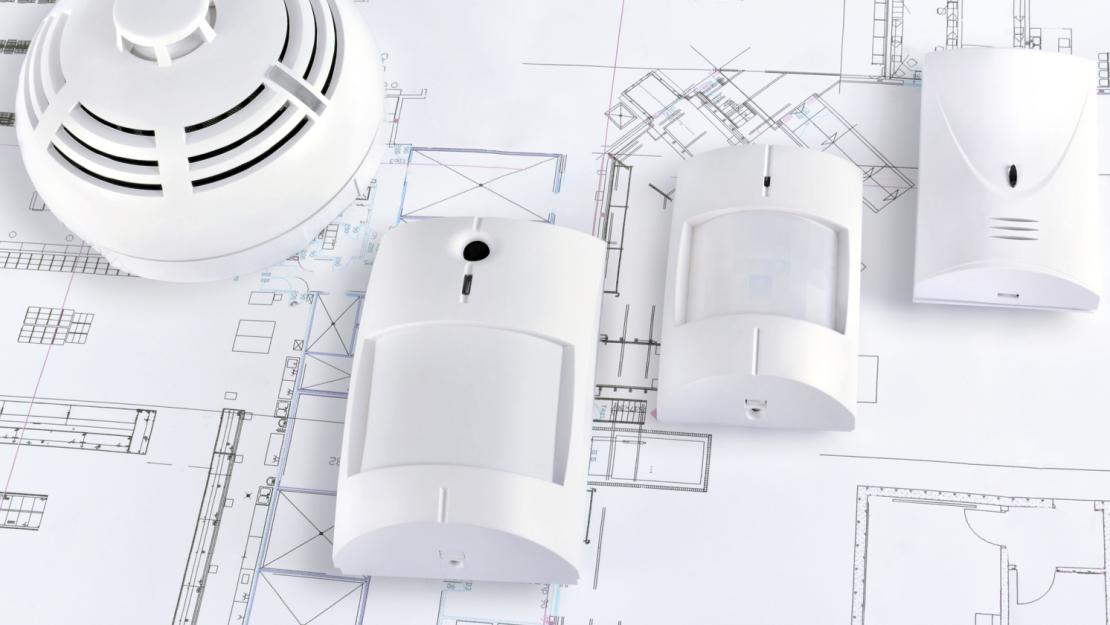 Thinking about getting a business alarm system?
Use this checklist to help you pick the right system for you. 
In a small business, even small nuisances can have a large impact. At a large company, a single incident of employee theft could be a minor pain point, but for a smaller organization, it could be a major financial blow. 
It's sometimes challenging for small businesses to access the same security resources and personnel that larger companies can invest in, but luckily, there are many security systems that are highly effective for any size organization. 
If you're strategic about what, where, and how you implement your health, safety, and security technology program, you can find a high-performing system that fits your needs and budget. 
Use this checklist for guidance as you choose the best business alarm system for your small business. 
1. What do you need in an alarm system? 
There are many options for intrusion alarms with unique performance abilities. Categories include:
Monitored alarm system: A team of security professionals can confirm suspicious activity and alert the authorities, which provides a higher level of security. 

Smart alarm: If an event triggers an alarm, a smart alarm will send a notification to a person's smartphone. You'll know if a security breach is happening regardless of your location.

Dialer burgler alarms: In the event of a trigger, the alarm will call the correct person.

Sound alarms: If an action triggers a motion sensor, the alarm will ring a bell or sound an alert. However, it won't directly contact anyone.
Video surveillance and access control are also critically important, particularly given the events of recent years. Video systems allow confirmation of intruder events and grant users real-time access to see what is happening on-premise. Business security alarm systems that are monitored can identify and confirm events, which allow police to be dispatched quicker.
For access control, look for security technology where you can secure your organization whether you're onsite or remote. You'll only need a few seconds to remotely grant or deny access to employees, customers or delivery personnel. Easy, touch-less identification will help you cut back on physical security personnel and credential costs.
2. Will this security solution offer valid proof to law enforcement authorities and shorten emergency response times?
At least 98 percent of alarms are false. For small businesses, the consequences of false alarms are:
Disruptions and lost productivity 

Significant law enforcement fines  

Delays in police response times 

Inabilities to stop crimes-in-progress 
False alarm fatigue is a constant burden for law enforcement. If your organization is a repeat offender, authorities may deprioritize your signal when a legitimate emergency happens.
Verification technology will indicate to authorities that your organization isn't "crying wolf." When an intruder "trips" an alarm, offsite, trained security professionals can tap into your audio or video feed. They'll make a judgment call on whether a crime-in-progress is happening and take action based on your response plan, which can include notifying authorities of the event. Police will have reliable information to act on, helping to shorten emergency response times.
3. How will this security solution help with our cybersecurity? 
Among modern cyberattacks, 43 percent of all data breaches involve small and medium-sized businesses, says Cybersecurity Magazine. Eighty-three percent of small and medium-sized businesses aren't financially prepared to recover from a cyber-attack. Even if your organization's staff has less than ten people, you still have multiple streams of sensitive system, employee, and customer data to safeguard. 
Today, organizations need to maintain network connectivity and data protection from multiple devices, locations, and users. This means your cybersecurity needs to meet your users where they are, whether they're working from home, the cloud, or your company Wi-Fi.  
Cyber threats that concern smaller organizations include malware, ransomware, phishing, and intrusion among other systems. Thankfully, there are small business solutions available today that will protect physical and cybersecurity concurrently. From monitoring a guest WiFi to automatically updating security patches, your technology should make cybersecurity a reliable, autonomous, and ongoing process.
4. How easy is installation?  
It's not uncommon for small businesses to experiment with DIY installations in hopes of saving on time, effort, and cost. However, the consequences of security lapses outweigh any convenience benefits. Professional installation will save you time and money, both short and long-term. 
For example, a DIY installer may overlook areas like security zones. A zone is a specific area or partition of a commercial building and will correspond with a specific sensor or alarm. For example, a front door might be one zone and two back doors might be a different zone.
The zone will have an assigned identifier. When an emergency happens in a certain zone, emergency personnel can identify the incident's location. Experienced providers will know how to designate zones accurately so that—with help from a business security alarm system—emergency responders can stop incidents quickly.
You may also be tempted to invest in high-tech hardware and cabling. In addition to draining your budget, you may not configure your system accurately and affect its performance. Based on your current security solutions needs as assessed by a trained professional representative, you can proceed with either wired or wireless equipment to meet your business needs. These solutions can be offered in a zero down install cost or upfront pricing with a low re-occurring monthly monitoring cost. Upgrades can be automatic and continuous. Cloud access facilitates storage and scaling your security program up or down as needed.
Don't cut corners in protecting your business
As a small business, you need to maximize the investments you make in your time, people, and technology, and your security technology should accomplish multiple goals at once —successfully. Fortunately, there are high-performing options now that don't require a high share of wallet.  
We're here to help
Let us help you develop a plan to protect your small business. Contact a security expert today to start the conversation.
Disclaimer: By using the Blog section of this website ("Blog"), you agree to the terms of this Disclaimer, including but not limited to the terms of use  and our privacy policy. The information provided on this Blog is for information purposes only. Such information is not intended to provide advice on your specific security needs nor to provide legal advice. If you would like to speak to a Security representative about your specific security needs, please contact us.