School Security
K-12 School Security: Ultimate Guide to Safety and Protection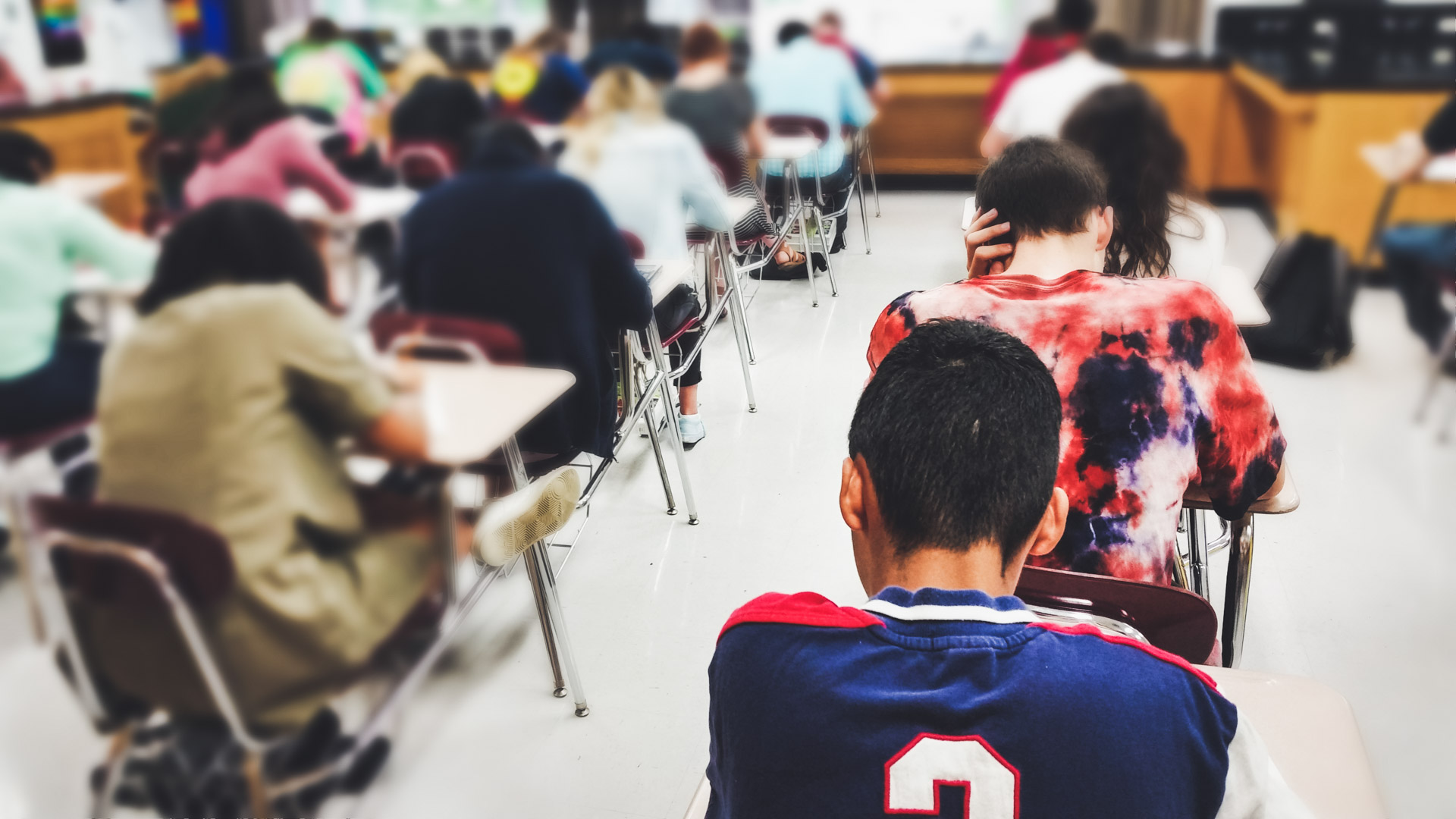 Schools are the cornerstone of any community, and the safety and security of students, faculty and staff is paramount in fostering healthy communities and securing our future. It's our mission to help foster safer, healthier and more efficient environments for the communities we serve. With school safety and security continuing to be a rising concern, we came together to offer safety recommendations that any school can implement, regardless of staffing levels or available budget.
The guide below is a direct result of hundreds of security experts coming together to curate a list of best practices for bolstering the safety and security program in K-12 school environments.
Create A Stakeholder Group
It's important that the right perspectives are included in building a school security plan so you can make informed decisions while helping ensure your plan is comprehensive and inclusive of all stakeholders' needs. See below for an example of the individuals to include in your stakeholder group.
Internal Staff:

Administration

Teachers

Maintenance

Security / Resource Officer

School Nurse / Counselor

IT Staff

Students

External Community:

Parents

Coaches

Local law enforcement officials
Once your stakeholder group is established, schedule learning sessions to understand the safety needs of each group and any concerns they have with the current security process or program in place. Use the list below to help foster important discussions and decisions for your stakeholder group. Taking these steps will help you to develop a security program that is inclusive of all your stakeholders' needs while also helping to gain their support and buy-in for adopting any new policies or processes coming out of these meetings.
Topics to Discuss with Stakeholders: 
Visitor Authorization:

Establish the policy for visitors coming into your school.

Align on how the policy will be monitored and enforced.

Building Access & Classroom Access:

Establish a policy for who has access to the building and classrooms and when.

Decide how this policy will be managed and enforced.

Ensure local law enforcement is included in this plan.

Schedule routine audits of who has access and update accordingly.

Emergency Response Plan & Training:

Determine an appropriate emergency response plan for your school, considering all stakeholders' needs.

Establish routine training cadence to practice emergency response plans.

Communication Plans:

Develop internal and external communication plan when suspicious activity is reported.

Develop internal and external communication plan for emergency situations.

Reporting Suspicious Activity:

Establish a system or process to encourage reporting suspicious activity.

Align on process and team for investigating reports quickly.

Physical and Emotional Safety:

Develop policies and processes to ensure that physical safety and emotional security is being acknowledged.

Create mental health support systems and programs.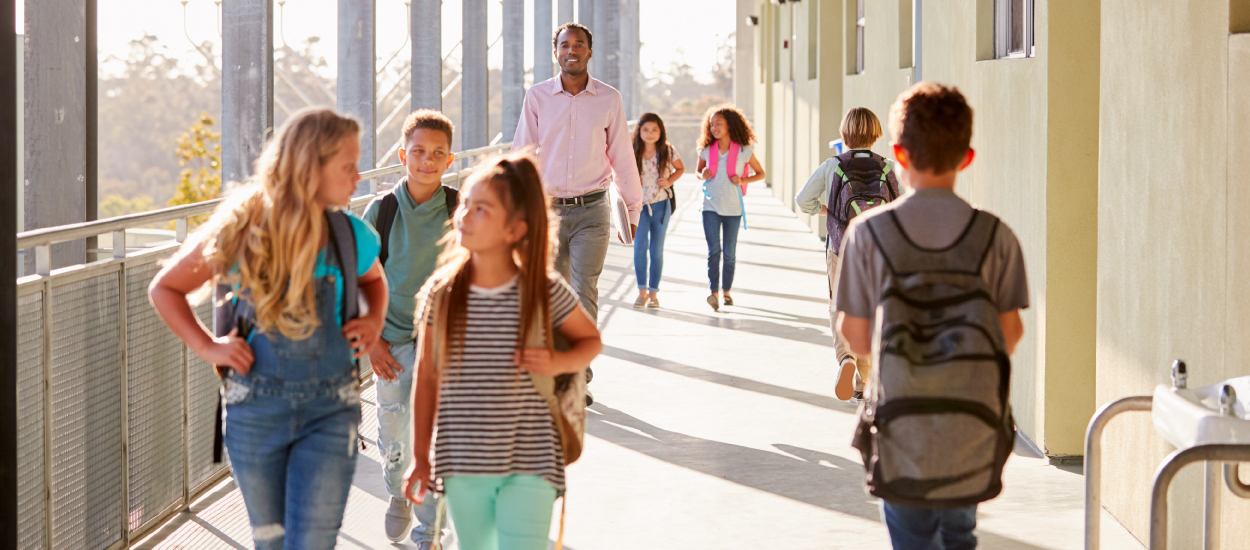 Provide Training for Personnel
Students, faculty and staff must be aware of what to do in case of any emergency. Regularly scheduled school safety drills provide practice for students and school personnel on what is expected during an incident. While also having regularly scheduled drills, placing safety signage in every classroom and in common spaces provides reminders of what to do in emergency situations.
Involving local law enforcement helps validate training and practice for real-world efficiency. Bringing in a resource officer into safety conversations not only helps with keeping your school safe but also can help with identifying blind spots when it comes to what to do.
Consider these safety tips when developing your safety training program:
Limit the number of entrances to the building.

Ensuring each classroom door can be locked.

Ensuring each classroom window can be locked and a shade drawn.

Creating "safe places" in each classroom that students and faculty can gather in emergency situations.

Regularly scheduled safety assessments for everyone to take quarterly or as discussed from stakeholder group.

Creating safety folders for each classroom that contain basic safety information, classroom-specific information (students and faculty names), and emergency exits.

Numbering school campus buildings for first responders and community members.

Irregular safety walkthroughs daily from dedicated resource officers or administration.

Ensuring open communication to local law enforcement.
Audit Existing Security Systems
As with any technology, physical security systems are meant to be tested and inspected on a routine basis. Ensure your resource officer and/or your security provider are conducting routine audits of your existing security systems in place to ensure the system is operating efficiently and as intended.
It will be equally important to revisit your security systems and updating them to reflect any changes your security stakeholder group made to policies or processes. See below for some considerations for various security systems you may have in place.
Intrusion & Access Control Considerations:
Test the system to ensure signal to the monitoring department

Update call lists with the monitoring department

Limit the number of entrances to the building and permanently arm those that aren't to be opened.

Update your access cards and/or user profiles according to the new policies

Update your arm/disarm schedule according to the new policies

Routinely audit the data of who is coming and going and/or who is arming and disarming the system. Look for suspicious activity and deactivate profiles on a routine basis.

Ensure access codes and/or badges are not being shared
Video Systems:
Test video feed to ensure footage is being captured and stored correctly

If professionally monitored, put the system in test and ensure the monitoring center is receiving footage appropriately.

Check the angle of the cameras to ensure they are pointed in the right direction and positioned to keep watch over sensitive areas

Check the footage at various times during the day to ensure the video feed is clear.

Review your system capabilities with your provider to ensure you're using the system to its fullest extent
As school safety continues to be a top priority for educational leaders across the nation, it's important now more than ever to leverage the resources available to help mitigate safety and security threats. The time to act is now so that our children, parents, teachers, and community members know that every available precaution is taken into consideration. Contact us today to talk to a security expert about the best school security system for your specific needs. 
Disclaimer: By using the Blog section of this website ("Blog"), you agree to the terms of this Disclaimer, including but not limited to the terms of use  and our privacy policy. The information provided on this Blog is for information purposes only. Such information is not intended to provide advice on your specific security needs nor to provide legal advice. If you would like to speak to a Security representative about your specific security needs, please contact us.