School Security
5 Steps to Ensuring a Security Program's Success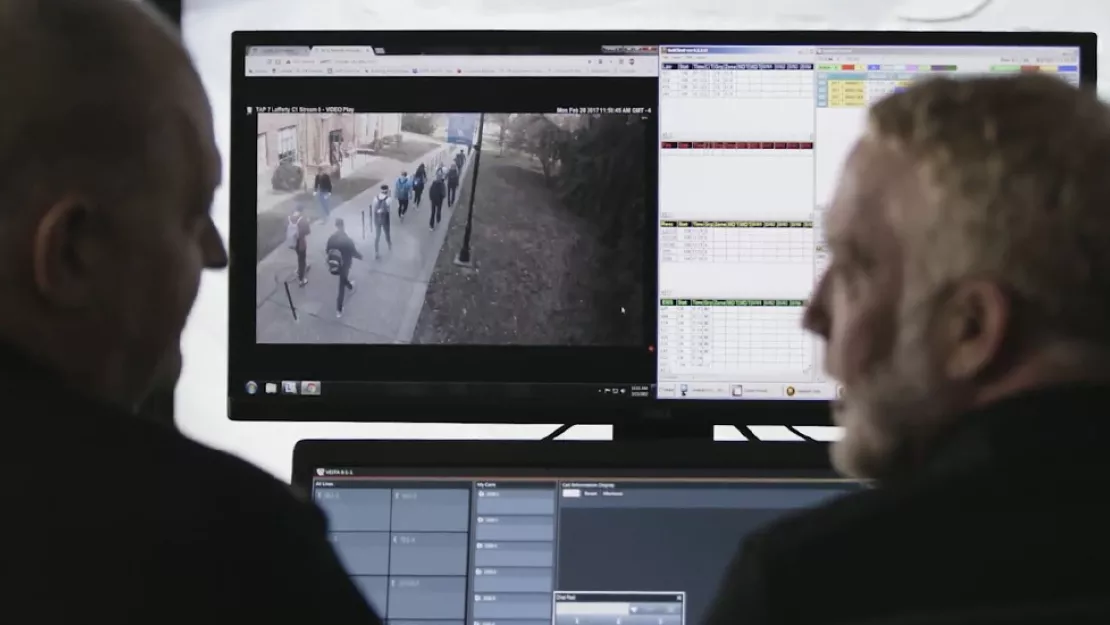 As a national security provider, we have the privilege of helping organizations across a wide range of industries protect what matters most to them. One industry, in particular, holds a special place in my heart: higher education.
Living in Boston, I'm reminded every day of the importance of the higher education system, and just how critical it is to ensure that college and university campuses – many of which are home to our future leaders – aren't just secured but are places where students, faculty and staff can thrive without worrying about their safety.
At Securitas Technology, we partner with more than 500 educational institutions to help keep their people safe. Throughout our years of serving these organizations, we've uncovered one golden rule: Communication is king.
In this blog post, you'll learn more about how this golden rule influences the success of your security program and gain five tips for building a communication strategy.
Communication is King
Many organizations invest a ton of money in upgrading technology but don't have a communication strategy or infrastructure in place to support it and drive adoption.
The best piece of advice I can give to anyone leading a security project on a college or university campus is to start with a communication strategy. This is the difference between an epic success story and an epic failure.
The most successful projects we've been involved in have been those during which we've aligned with the organization's key stakeholders early and often and ensured we had proper communication and reporting cadences set forth.
By establishing the appropriate reporting structure and maintaining open lines of communication, we can be far more agile during a project's planning and implementation and respond quicker when things don't go as planned.
For instance, we've been involved in projects that struggled on Day 1 of implementation but were considered to be a resounding success by Day 3 – because we had a communication plan in place. We had conducted premortems with our cross-functional team of key stakeholders and had resources ready to respond to any challenges. If and when something went wrong, communication could flow freely and quickly, allowing us to easily respond to ongoing incidents.
Things are inevitably going to go wrong with these incredibly complex systems, but having open lines of communication, a regular reporting cadence and the right stakeholders (with the right intentions) at the table will allow you and your security provider to resolve issues quickly and efficiently.
All security programs are works in progress. They always need to be reviewed, refreshed and revisited, so it's crucial that a communication strategy extend well beyond implementation to account for challenges that could arise in the future.
5 Steps to Building a Communication Strategy for Campus Security Projects
1. Assemble a taskforce before putting a project out to bid.
Successful projects start and end with a communication taskforce. This taskforce should be consulted from conceptualization through maintenance post-launch.
During conceptualization, this taskforce reviews the "what" and the "why": What is the pain point you're trying to solve? Why is this so important?
While these questions seem elementary, they're often overlooked due to the grant and bid writing process. If you can engage your primary stakeholders before the project goes out to bid, you're ensuring the bid covers exactly what you need and you'll have more active participation from those stakeholders throughout the process. Additionally, this can help you avoid the costly change orders you'll encounter if you don't engage key stakeholders at the onset.
Security on campus helps stabilize a platform for creativity. If an instructor doesn't feel safe on campus, students don't get the best from that instructor. The future is bright, but we've got a lot of work to do to make sure our kids are safe.
In a recent access control and video surveillance project with one of the world's largest universities, the organization assembled a taskforce to review any decision impacting campus-wide security. This taskforce proved to be critical to the successful competition of the project. The taskforce included the following:
Residence Life
Office of President
Faculty Department Heads
University Police
Facilities Management
Information Technology
University Health System
Community Law Enforcement
Perhaps most important, the project included an executive sponsor – someone who ensures the project's goals align with the university, garners support for the security project and champions these initiatives. This person endorses and enforces the what and why.
This could be the vice president of facilities, chief of police, chief technology officer or any other member of the leadership team who has influence and either directly or indirectly has a stake in the success of the security program.
2. Establish communication standards and a reporting cadence with your taskforce.
Design the communications standards and reporting cadence with the taskforce at the onset of the project. Identify the key milestones of the project and the who, what and when:
Who needs to know?
What do they need to know?
When do they need to know?
Once you've established the standards and reporting cadence, stick to it! Be diligent in your reporting and keep communication lines open with the taskforce.
3. Actively engage the university community in the security project.
Campus security projects often permeate the entire institutional ecosystem. No change to the security program can happen in a vacuum.
Consider, for instance, access control technology at college and university campuses, which have evolved significantly over the past 20 years – from traditional locks and keys to magnetic card readers to contact smart cards and today's mobile credentials.
This technology allows students to pay for meals, access their residence hall or gym, buy a textbook and much more. It's their master key, and even the slightest change to a policy regarding access control or the technology it uses can cause quite a bit of disruption on campus.
When considering a change to campus security, it's critical to design your communication strategy to not only inform and involve your taskforce, but also engage students when the change impacts their daily routine. If students are engaged in the process and echoing the positive reinforcement – for example, through editorials and articles in the student newspaper – you'll create a better experience for the university community and may even encourage quicker adoption.
4. Identify and nurture power users.
You'll want to identify power users and/or influencers from each group impacted. Include these individuals in the communications taskforce and leverage their experience and connections to drive adoption through the implementation and ongoing maintenance of the project.
The success of the project relies on several key stakeholders becoming power users and leading by example. Think through who these individuals will be, identify them early and meet with them routinely to ensure they have the resources and training needed to help ensure a successful adoption of the security solution.
5. Don't do this alone. Lean on others who have implemented similar projects.
Launching new technologies and changing behavior across an entire campus community can be challenging. Lean on your network and learn from others who have done this before. Reach out and ask for help developing a communication strategy that can position your campus security project for success.
Partner with the broader community, including your security provider. Remember: There's no such thing as over-communicating when it comes to projects that impact the safety and security of students, faculty and staff on campus.
We recognize what's required to successfully launch and manage a complex, integrated security program, and much of the credit is due to the university stakeholders involved.
It's all about the campus community – if they know what they want to do, are informed and we, as their security provider, can help guide those conversations, then that's when security projects are most successful.
One of the most important things we can do as a security provider is to commit to learning from and alongside our partners. By doing so, we can better understand what challenges they face and consider those when developing our solutions and building out our resources. Ultimately, our partnerships with colleges and universities help us become a better representative in the security community.
Watch the video below to see an example of one such partnership that helps us continue improving our solutions, technologies and processes to help position colleges and universities for success.
Disclaimer: By using the Blog section of this website ("Blog"), you agree to the terms of this Disclaimer, including but not limited to the terms of use  and our privacy policy. The information provided on this Blog is for information purposes only. Such information is not intended to provide advice on your specific security needs nor to provide legal advice. If you would like to speak to a Security representative about your specific security needs, please contact us.