Remote Services
Getting the Most Out of HQ: How to Unlock 7 Unique Features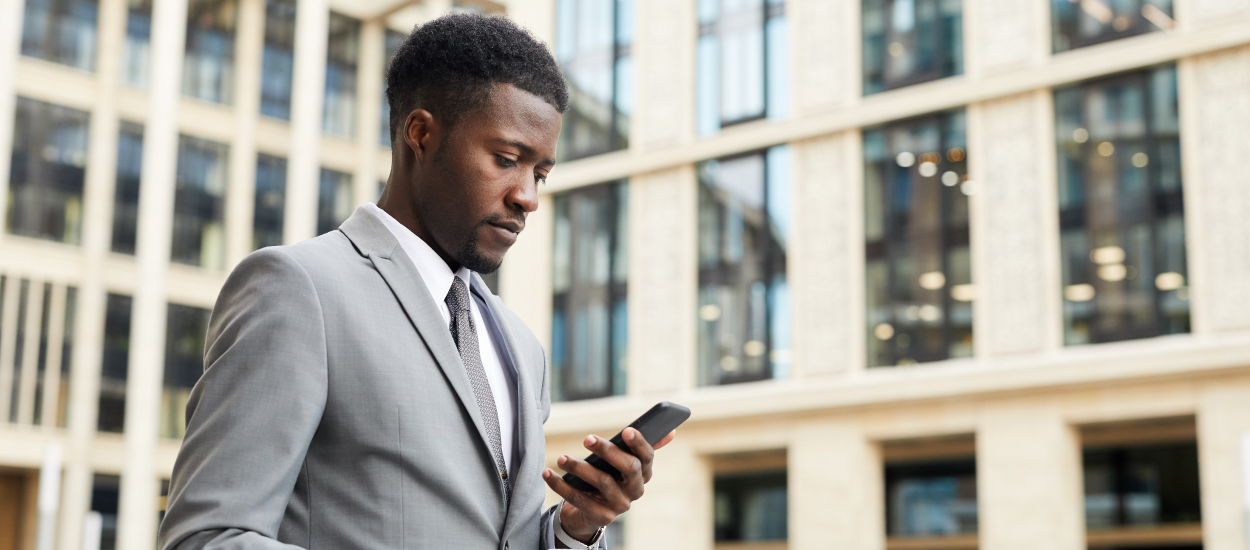 Having a convenient way to manage your security allows your organization to respond to your security needs faster, smarter, and from anywhere.
HQ security management platform enables you to easily view the information you want and gives your organization increased visibility across your security program. In addition to accessing HQ via web browser, you can download the Security HQ app for Apple and Android devices, making it more accessible than ever.
While the free version of HQ comes with many useful features, you can unlock even more features by upgrading to HQ Plus for $6 per location per month or HQ Premium for $10 per location per month.
For organizations with complex security programs, multiple locations, frequent security events or those with advanced data, reporting and integration requirements, the upgraded subscriptions will pay dividends. Continue reading to learn more about the advanced features available for HQ Plus and HQ Premium users.
1. Extended Report Timeframe
Having visibility within your security system is a crucial part of keeping your organization safe, which is why report timeframes are essential. The Plus and Premium versions of HQ come with a report timeframe of 6 months and 12 months, respectively, compared to the 30 days included in the Classic (free) version. The longer the timeframe, the larger range of reporting data you will have, which makes it easier to see trends in your security more accurately and allows you to better monitor your security events.
2. Subscription Reports
HQ Plus and HQ Premium allow you to create subscription reports. The Plus upgrade comes with a maximum of 15 subscription reports per user while the Premium version comes with an unlimited number of reports per user. This feature allows you to set up auto-generated reports on a daily, weekly or monthly basis, saving you time and hassle.
3. Metadata Tagging
Customization is an essential feature of HQ, allowing you to build your management platform based on what works best for you and your organization. Metadata tagging – available for both HQ Plus and HQ Premium – is a great tool that permits users to tag their systems and locations with a data label. In doing so, you can then run reports, assign access and view data based on systems and locations with a tag assigned to them.
This helpful feature can be used in any business to organize and customize their tracking in a convenient way, making use of the platform more effective and efficient.
4. Personalized Training
To ensure you're getting the most out of HQ – and that your employees are effectively utilizing and leveraging the platform – we offer personalized trainings to give your team a complete overview of how to use it and take advantage of all its unique features. By upgrading to HQ Plus, you'll receive one personalized training per year for your team; by upgrading to HQ Premium, you'll receive two per year.
5. SFTP Data Access
SFTP data access is a tool we use to export all your data onto an SFTP site. This secure file transfer is a secure way to send data information from one remote system to another. It provides businesses who want a daily extract of their alarm and service data the ability to feed this data into their reporting tools.
This feature only comes with the Premium version and it great for large businesses who want a better understanding of their organization's data.
6. API Integrations
(Coming Soon)
Disabling privileges and access to your systems is critical when an employee leaves your organization, but it can take days or sometimes weeks for HR updates to reflect in your security systems, leaving your organization potentially vulnerable to risks.
API integrations – available for HQ Premium users – allow you to integrate with your HR system to automatically terminate access to HQ and update access privileges for those who no longer need it. This ensures continuity across your business, streamlines operational procedures that can save you time and resources and help you mitigate risks.
7. Premium Notifications
(Coming Soon)
All HQ subscriptions come with standard notifications. These are service notifications such as alarm events or technician visits and they work to keep your organization informed about everything going on within your security program.
However, a new, advanced version of this is coming soon called premium notifications and it will be available for both HQ Plus and HQ Premium users. These advanced notifications alert you when there is an exception-related event, such as someone bypassing a zone or forgetting to turn off the alarms. With these upgraded alerts, you gain further insight into your security system.
All of these features allow you to gain even more from your security management platform, helping you leverage HQ as an essential tool to keep your security operations running smoothly.