Access Control Systems
Building Access Control: What You Need to Know Now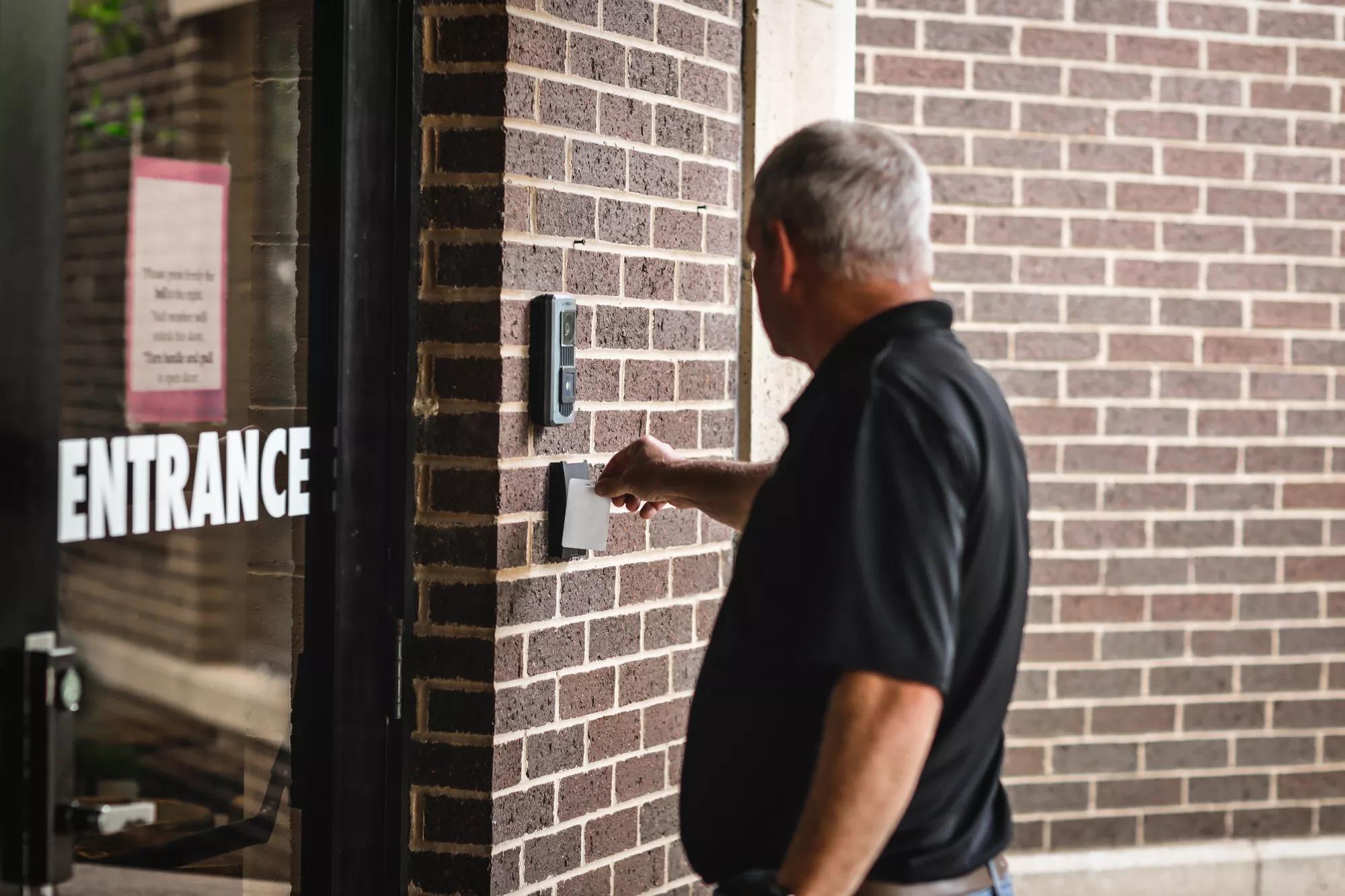 Commercial security is undergoing a major evolution in response to a very changed environment for businesses of all kinds.   
Continuing public health concerns demand new approaches to help promote health and safety and to efficiently manage people flows. Threats to buildings and assets have increased in complexity.  
There's never been a better time to review your control systems to learn how the right access control solution can help you better protect your people and safeguard your assets.  
This blog covers the essential information you need to make the right choice for your organization in response to today's reality: 
The essential components of an electronic access control system 

New technologies at your disposal  

How to leverage integrations to extend your security program 
Access Control: The First Layer of Security 
At its most basic, building access control simply means selectively restricting access to your building or to a specific space within it. But modern access control systems are in fact highly advanced, spanning hardware, software, and services. 
Hardware now includes everything from electronic locks to biometric readers. With the advent of Software as a Service (SaaS) solutions, access credentials can be managed from anywhere or enabled on smartphones for touchless access. With this increasing sophistication, services have become an important consideration: design, implementation, support and especially security monitoring.  
The result for businesses is an access control solution that allows seamless and secure access for employees, visitors and others, with a full audit trail of who's entered the building, where they went, and how long they stayed.  
Access Control Technologies to Watch 
There are a range of new access control technologies that you might not think of as traditional access control solutions, but that can have powerful benefits as part of your security systems.  
Biometric Readers
Biometric technologies are one of the fastest-growing access control segments. This technology leverages physiological characteristics unique to each individual to enable positive identification.  
It's both more convenient for users and a more secure way for organizations to authenticate individuals to permit access.  
Fingerprint recognition is the most widely used biometric control today, but it is by its nature a touch technology, which many organizations are now trying to minimize. Iris scans are a popular alternative: a camera captures the iris—the eye's colored part—and compares the photograph with an authentication database.  
Facial Recognition  
  Like iris scanning, facial recognition is a touchless technology that examines the subject's face and compares it to profiles stored in a database.  
It looks at different characteristics like the 3D profile of the face (size, shape, and position of the eyes, jaw, and cheekbones), skin texture, and vascular and heat patterns that in combination are unique to each of us. The system then converts the data into a composite and compares it to a database of known faces to find a match.  
Facial recognition contributes to a frictionless and touchless user experience. Users only need to show their face at a scanner and no longer need to keep track of access cards, key fobs or other physical devices. 
Cloud-Based Access Control
  One of the most advantageous security tech developments for businesses is cloud based access control systems. From a business perspective, they reduce the need to manage on-site servers, and help convert capital costs into more manageable (and predictable) operating costs. 
But the big advantage is in your physical security. They offer greater flexibility to expand or change features in response to an increasingly dynamic environment, and make it possible to manage system users and access privileges from anywhere at any time. You're even more protected against data lose, because your data are stored in multiple locations to mitigate the risk of natural disasters, fire, etc. 
Mobile Credentials
If you're not quite ready for biometric technology, a user-friendly alternative to consider is mobile credentials, which are enabled by cloud-based systems. 
The basic concept is that users' smartphones are turned into access cards. It's fast and convenient and you don't need to manage physical cards. And as a cloud solution, it's easy to issue or revoke credentials at any time.  
Leveraging the Power of Access Control System Integrations 
A major advantage of modern access control systems is that they offer seamless integration with many other security and business systems. Take, for example, screening systems to detect elevated temperatures and check for masks (including identifying an unauthorized person attempting to hide behind a mask). This integration reduces the need for labor-intensive manual checks. 
Visitor management system integration is an attractive option for organizations, like hospitals, that handle large volumes of visitors, but must do so in a safe and controlled way.  
When it comes to protecting assets, integration to building automation systems enables customized event responses that offer both higher security and a better experience for employees and customers – for example, locking down specific areas in real-time to address an event in progress.  
Video surveillance integration has long been a staple of effective security, especially for larger buildings and campuses. Larger enterprises can even benefit from integration to HR systems. 
In short, regardless of the size or nature of your business, systems integration can help you maximize the value of your access control investment. 
The First, Best Line of Defense 
Your access control system is the cornerstone of your security. A trustworthy, up-to-date solution can help you improve not just security, but health and safety, too. All while improving experience for your employees and customers, and making life easier for you.  
Look for a system that can scale, integrate with other systems, and provide unparalleled protection. Need guidance? Speak with one of our experts.