Access Control Systems
The Advantages of Cloud Access Control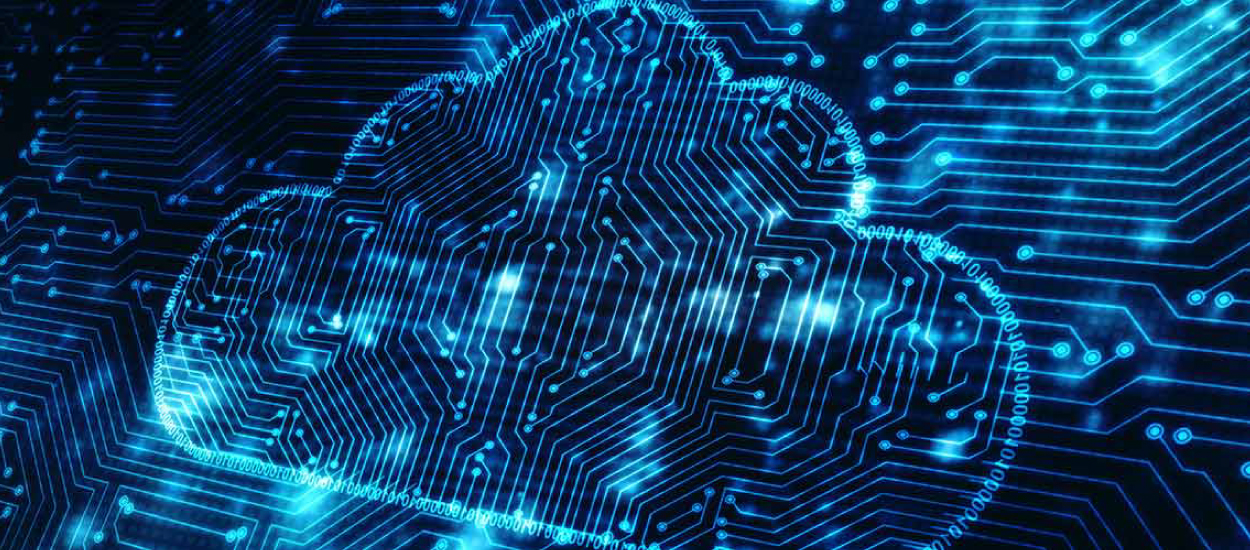 Access Control is all about preventing unauthorized access to a site, building or individual office – it helps to protect the people, the premises and the assets within them. It enables a business to manage entry and exit of employees and visitors as well as monitor who has access to certain areas. It can also act as a safety measure, preventing people from going near a potentially dangerous area or equipment, such as a boiler room or an elevator machine room.
An on-site access control system will have a server and connected computer on the business premises with software that can control the system and hold the information about who can access various areas and what access rights can be applied to individuals.
While this setup remains popular, many systems are now moving to cloud-based technologies that give more flexibility and greater functionality. A hosted or cloud-based access control system effectively moves the server from the business' premises to a data center (or similar) and hosts the equipment off-site. The key card readers remain on-site at relevant locations to read the key fob, card or mobile Bluetooth device to allow access to the user where appropriate.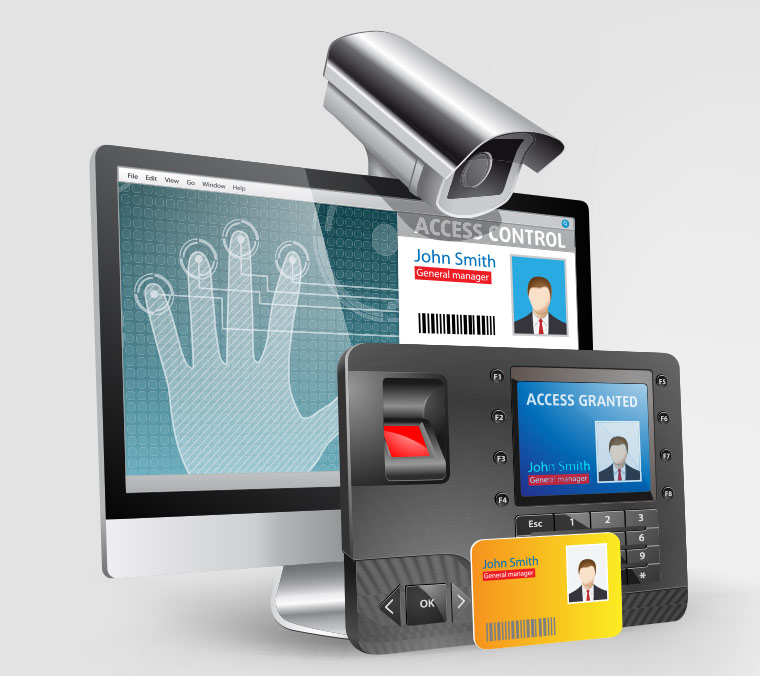 What are the benefits of cloud-based access control compared to on-premises access control?
There are many benefits to moving your business to cloud access control:
Reduced costs – Having your access control hosted off-site may deliver financial and administrative benefits. Hosting your access control means you no longer have the expense and hassle of rack storage, power and hardware servers on your site, or the need for a specific software or high-spec computers, which are usually required to run and view the access control settings.
Access your system from anywhere – The admin user can easily access the system through a website browser using a secure login from any device (even a smartphone) from virtually anywhere. This can provide huge benefits, especially in the likely event of another member of staff logging a concern that they can't remember locking the office door. Rather than someone having to return to the site to check, you can simply log in to the portal online and remotely inspect the system – you can even lock doors remotely if the user has forgotten to do so.
Business continuity – For maximum reliability and security, cloud-based access control systems are hosted on three remote servers, so should one server fail or go offline, you have the reassurance that your system has resilience.
Scalability – If you have servers on-site and currently pay for an IT team to look after them, then you will know that the equipment cost, space requirements, power consumption, maintenance costs, IT support and updates can be costly. In the digital age, computers and server hardware have a shelf life of between 5-10 years, after which they need to be replaced. PC software operating systems are also upgraded, which then requires access control system software updates to be implemented. All of this is an extra expense. With cloud solutions, the cost to host these features remotely, the upkeep of servers and any updates to software, are incorporated as part of your monthly cost.
Add extra features – With standard access systems, you must pay for feature-rich systems, and typically with advanced systems you have an ongoing yearly update cost and costs per feature required. Once bought, they often cannot be removed. You cannot have features for just a month or two, for example. However, with cloud solutions, all of this is possible, enabling you to add or remove services as they suit the business.
Improved security – Having a cloud-based access control system makes it easier for businesses with multiple locations to install, monitor and maintain their entire infrastructure from one device, and less cumbersome with multiple devices at different sites. It's also easier to integrate existing security solutions into the framework of the access control system if it is managed centrally.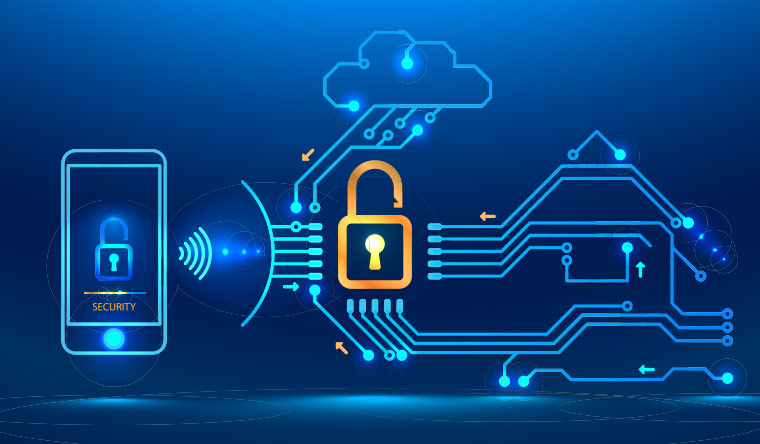 What equipment will I need on-site for cloud access control to work?
All you need to provide is an internet connection to the outside world (via the web, WLAN or internet).
Depending on the complexity of the system and the user requirements, a small system device may need to be located on-site that can act as an information buffer to ensure no loss of data. All data is automatically encrypted by this device to ensure it is safe and secure. This device typically contains an Solid State Hard Disk (SSHD), requiring very little power to run. You will also need to have the relevant card readers located at each point of access that you want to control.
Is cloud-based access control secure?
Cloud access control has several security features built into every solution and every reasonable measure should be made to ensure data is secure.
Before committing to a cloud solution, the following should be considered and discussed with your provider:
Check that each device registered has a long password and two-stage authentications.

Ask your provider if the server that your access control is hosted on has all of the latest virus and firewall technology and is automatically updated to protect your site in real-time.

Will your access control server have a fully redundant alternative if there is a problem with the original server or it unexpectedly loses power or connectivity?

If there happens to be a security breach, how quickly can you retrieve your data and get back up and running again?
Is a cloud access control solution right for my company?
There are several factors to consider when deciding on cloud access control, and these will include:
How many doors do you have?

How many users of the system will you have?

How many staff will be using the system?

Do you require remote access to your system?

Do you use an IT team to look after your current systems and, if so, how much does that cost?

What is the power consumption and space taken with servers on-site?

Do you need to centrally control access throughout the country?
Cloud solutions are client-specific and each case is unique in determining the correct solution, but there are cloud solutions to suit nearly every budget and business requirement.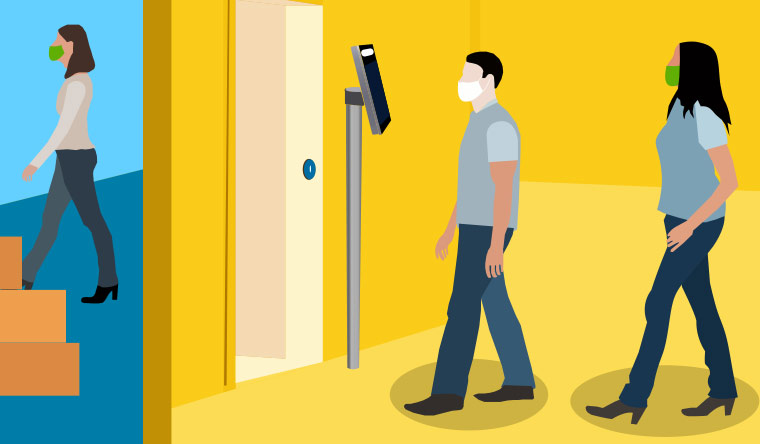 Which cloud access control solution is right for me?
There are three main types of cloud access control solutions currently to fit different business needs and their security goals:
Local cloud-based access control system – Ideal for smaller companies looking for a basic solution, these systems aren't full-fledged cloud-based systems, as the data is retained on-site in a special unit. They enable basic cloud features so that the user can access the system remotely via a web browser from a device of their choice, such as a smartphone or tablet. The hardware is slightly more expensive than the standard on-site server system and once installed, there are no ongoing costs as the system is self-managed and uses a portal website. It should be noted that it may not be as reliable and fully redundant as a full cloud-based access control system, which uses three servers for backup as a minimum.
The cloud-hosted access control system – Cloud hosting of the access control system involves hosting the software on servers in the cloud, which, as mentioned above, is provided by the use of backup servers.
Fully managed cloud access control – Cloud fully managed access control is for companies that require the entire system to be managed by an operator or monitoring center on their behalf. They can perform tasks such as:
Provisioning and managing the users

Entering access details and access rights

Database management

Reporting structure management

Creating bespoke reports as required

Token setup activation

Removal of staff

Changes to privileges

Blocking access and privileges

Reporting on the health of the system
The business will still have remote access, but the monitoring center will deal with the system and ensure correct processes are in place.
Cloud access control solution — Tailored to suit your requirements
We offer a multitude of cloud access control solutions to suit your specific needs. As we believe that every business is unique and not one-size-fits-all, we're happy to talk through the options that best suit your business and help you to answer some of the questions posed above. Click the button below to start the conversation.