Video Surveillance + CCTV Systems
Are Masks Making It Harder to Catch Criminals?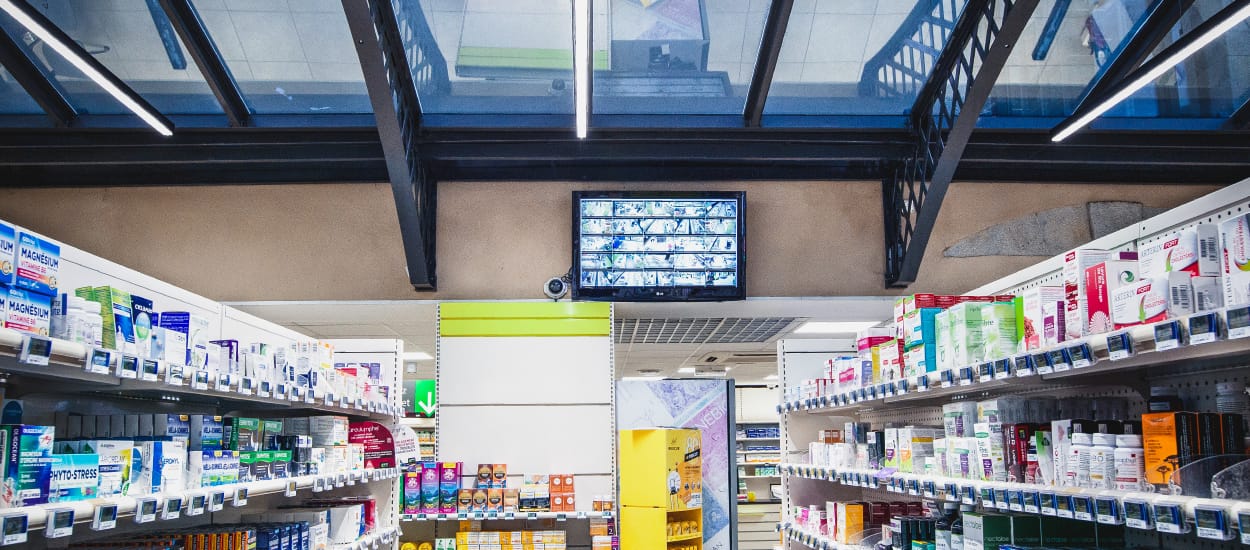 Loss prevention professionals would agree that, as criminals have gotten smarter over the years, it has become harder to catch them. However, in the last year, alone – when you factor in the pandemic and mask mandates – it has become even more difficult to do so.
Retail theft has skyrocketed in many areas since the pandemic began, reports show. Much of this shoplifting has been attributed to increased desperation, as unemployment and food scarcity reach all-time highs in the U.S. So, in addition to the seasoned criminals that retailers have long fought to deter, we're now seeing, for example, otherwise law-abiding parents shoplift to feed and clothe their families.
Combined with the influx of retail crime, mask mandates are making it even harder to catch these criminals. In the past, law enforcement could seek the public's help in apprehending a criminal who got away by, for example, sharing video surveillance footage with the media. Today, however, required mask mandates have made it more difficult to identify the people behind them.
The question is: how can law enforcement and retailers identify and catch suspects after a crime that occurred while they were wearing masks? Business security solutions can certainly help in this endeavor. Here are some considerations for retailers.
Invest in alarm verification technology.
Police arrive on scene of a traditional alarm within an average of 45 minutes – which can provide plenty of time for a criminal to do damage and get away. It's not surprising, then, that apprehension rates for traditional alarms are less than 1%, according to the National Academy Associate Magazine of the FBI.
However, with alarm verification, police may respond with higher priority and arrive on-scene quicker – potentially enhancing the probability of apprehension and reducing business losses from theft and damage.
Increase your video surveillance coverage.
Well-placed security cameras throughout the interior and exterior of a store provide more "eyes in the sky" in order to catch a criminal in the act.
There's a limit to how many law enforcement, loss prevention or security personnel that could surveil a single location, but retailers can partner with a professional video monitoring company to monitor real-time video surveillance footage and flag any potentially suspicious individuals or activities.
With more security cameras covering a broader area, and a monitoring partner keeping a watchful eye on activities at your store, retailers can help apprehend criminals regardless of whether they're wearing a mask.
Utilize video analytics.
Many of the leading video surveillance systems today offer video analytics – both for live and recorded footage – that can help identify a person, even while they're wearing a mask.
In some instances, a retailer may have identified certain repeat offenders, who should be watched for potential criminal acts.
Pictures of those individuals can be loaded into the software of the video surveillance system to allow for identification or a "match" to be made of the criminal, even while wearing a mask, looking for certain identifying characteristics such as height and weight, eyes, unique hair styles and more.
The pandemic and resulting mask mandates have, without a doubt, created a unique challenge for loss prevention and law enforcement professionals when it comes to identifying and catching criminals.
However, innovations in technology – paired with expert support from security integrators – can bolster retailers' security measures and help them safeguard their assets.
Disclaimer: By using the Blog section of this website ("Blog"), you agree to the terms of this Disclaimer, including but not limited to the terms of use  and our privacy policy. The information provided on this Blog is for information purposes only. Such information is not intended to provide advice on your specific security needs nor to provide legal advice. If you would like to speak to a Security representative about your specific security needs, please contact us.