Video Surveillance + CCTV Systems
Cloud Video Surveillance: Benefits for Businesses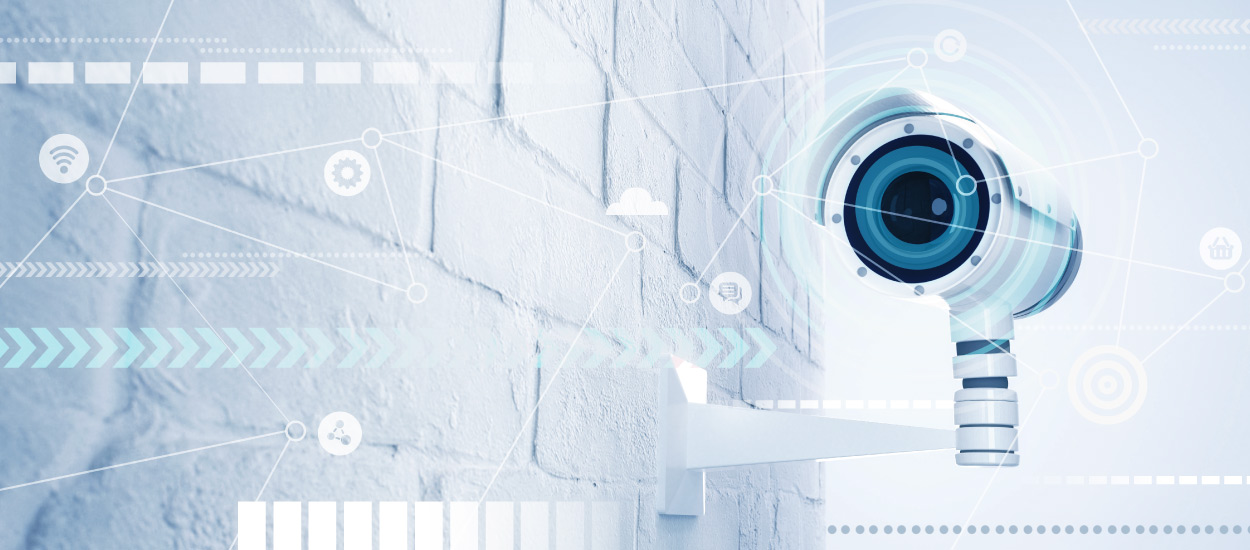 The security industry is evolving rapidly, and the enhanced reliability – and surge in demand – of new technologies is continuing to drive adoption.
We're seeing the proliferation of cloud video surveillance outpacing other forms of security technology adoption. For organizations considering cloud video surveillance, here's a quick overview of its features and benefits:
Secure & Flexible
Cybersecurity is no longer a buzzword that only the IT department must understand. We all play our part in this. In the past, businesses have asked us to install on-site DVRs or NVRs. For remote video access, these recording devices connected to the internet through an open port or via on-site software – but your business is only as secure as the weakest link.
Cloud video surveillance now allows internet-connected devices to deliver high-definition content with a consistent, security-based approach across the entire video stream. Cloud-based systems also deliver encrypted, off-site back-up capabilities. Even if a local camera is damaged, the cloud architecture stores all video data captured by that camera in a secure environment, located at geographically diverse and multi-redundant centers.
Technologically Enriched Content
The cloud is now the place to find rapidly expanding home-grown technologies. Drawing upon artificial intelligence and the Big Data available in the cloud environment, cloud-based technology offers businesses advanced video analytics.
We can quickly teach the surveillance system to mark specific activities, counts, patterns, metrics, things and people. These marks can be efficiently analyzed and reported on, which can enhance business' security and safety efforts.
An important note: This no longer an "all or none" proposition. Each piece of your surveillance system doesn't have to deliver the same capabilities. Instead, cloud technology delivers software as a service and varying levels of technology on-demand – making the security proposition more economical.
Remote Diagnostics and Maintenance
When a business' site is connected to the cloud, security providers no longer have to set up a scheduled time to physically visit the site to perform maintenance. Remote troubleshooting is less invasive, allowing for corrective measures to be performed in near real-time.
Remotely updating the surveillance system device firmware is also a major benefit, both for the business' security profile and the system's functionality. With a cloud-hosted solution, updates are processed without anyone touching a piece of hardware.
Cost-Effective
A cloud solution allows users to pay as they go. Month-to-month payments allow them to tap into the advanced technology on an as-needed basis, without having to purchase the specific technology up-front. The software-as-a-service (SaaS) model quickly offers businesses higher functionality with a predictable monthly payment and no initial sticker shock.
Connected devices that are automatically and constantly updating security measures, using specific smart technology, are remotely managed and cost effective will continue to please businesses while serving their main purpose: mitigating both common and unusual security threats.
To learn more about cloud video surveillance and whether it's right for your business, get in touch with one of our security experts.
Disclaimer: By using the Blog section of this website ("Blog"), you agree to the terms of this Disclaimer, including but not limited to the terms of use  and our privacy policy. The information provided on this Blog is for information purposes only. Such information is not intended to provide advice on your specific security needs nor to provide legal advice. If you would like to speak to a Security representative about your specific security needs, please contact us.