Visitor Management Systems
6 Benefits of Visitor Management Solutions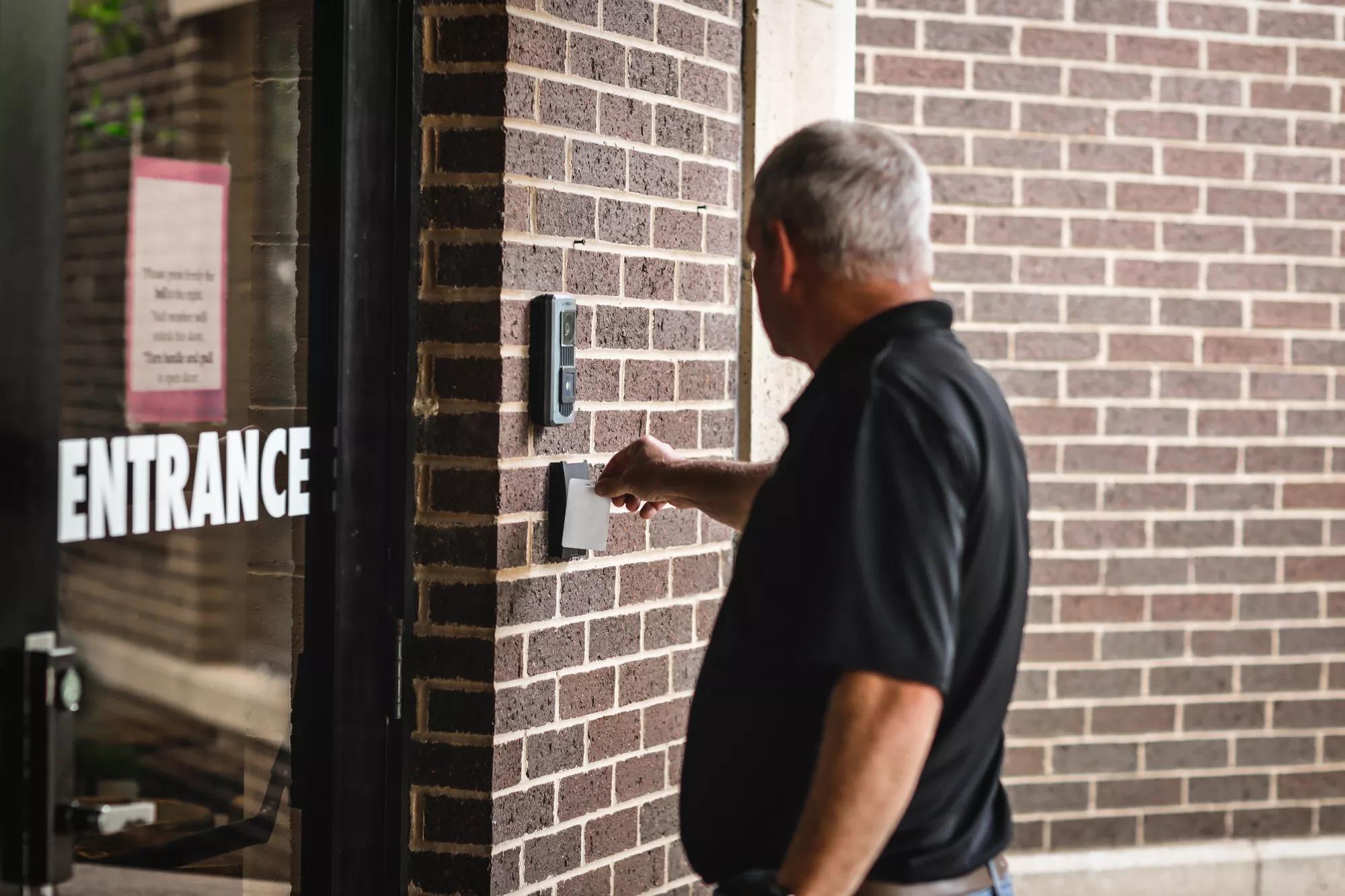 The COVID-19 pandemic has caused organizations to rethink visitor management techniques. It's no longer just a question of access control. Organizations now need to monitor and manage health safety risks as well. They need to keep detailed records and react quickly to changing events. And they have to consider how it all impacts the employee and customer experience.  
It's no surprise, then, that the market for visitor management software solutions is booming. This segment is expected to more than double in size over the next 5 years.  
So, should you invest in a visitor management system? Here are six compelling reasons to consider an enterprise visitor management solution. 
1. Streamline cumbersome, manual processes.
Paper sign-in logbooks and long reception desk lines are customer experiences that businesses simply can't afford anymore. Visitor management software digitizes these processes. 
Visitors can simply use a visitor kiosk to scan their ID or enter pre-registration information. Staff are freed from having to remind visitors to sign a physical logbook, and the process of validating meeting information or approving the visit is automated and streamlined.  
Additionally, you don't have to burden contractors or vendors with paper forms for things like NDAs. These can be seamlessly built into the workflow that the software enables.  
2. Reduce costs.
Manual approaches to building security and office management can be very labor intensive. Many organizations have found themselves having to increase staffing at entrances, reception desks, and elsewhere throughout the facility to better manage the flow of visitors so that everyone remains safe. 
It's not great for the business from a financial perspective, nor for employees: these frontline duties are often very stressful. 
By shifting key aspects of visitor flows like the check-in process to an electronic system, you have the opportunity to redeploy your human resources to high-value tasks and potentially save money into the bargain. All while delivering a consistent customer experience 24/7. 
3. Gain better visibility into visitor activity.
You need to confirm that everyone inside, entering, and exiting your building is supposed to be there. 
Visitor management software solutions help capture, track, process, and store this information. They'll show who's a newcomer and who's returning. They can also help manage group registration, RSVPs, how many visitors are expected, and who they are. The technology can even integrate watchlists.  
You have unprecedented visibility into who is using your space, how and when, with detailed analytics to understand visitor activity trends.  
The data can also help inform business decisions. For example, do you feel your entryways are too congested? Perhaps your organization has outgrown your building and it's time to think about relocation. 
This kind of information could give your organization a meaningful competitive advantage.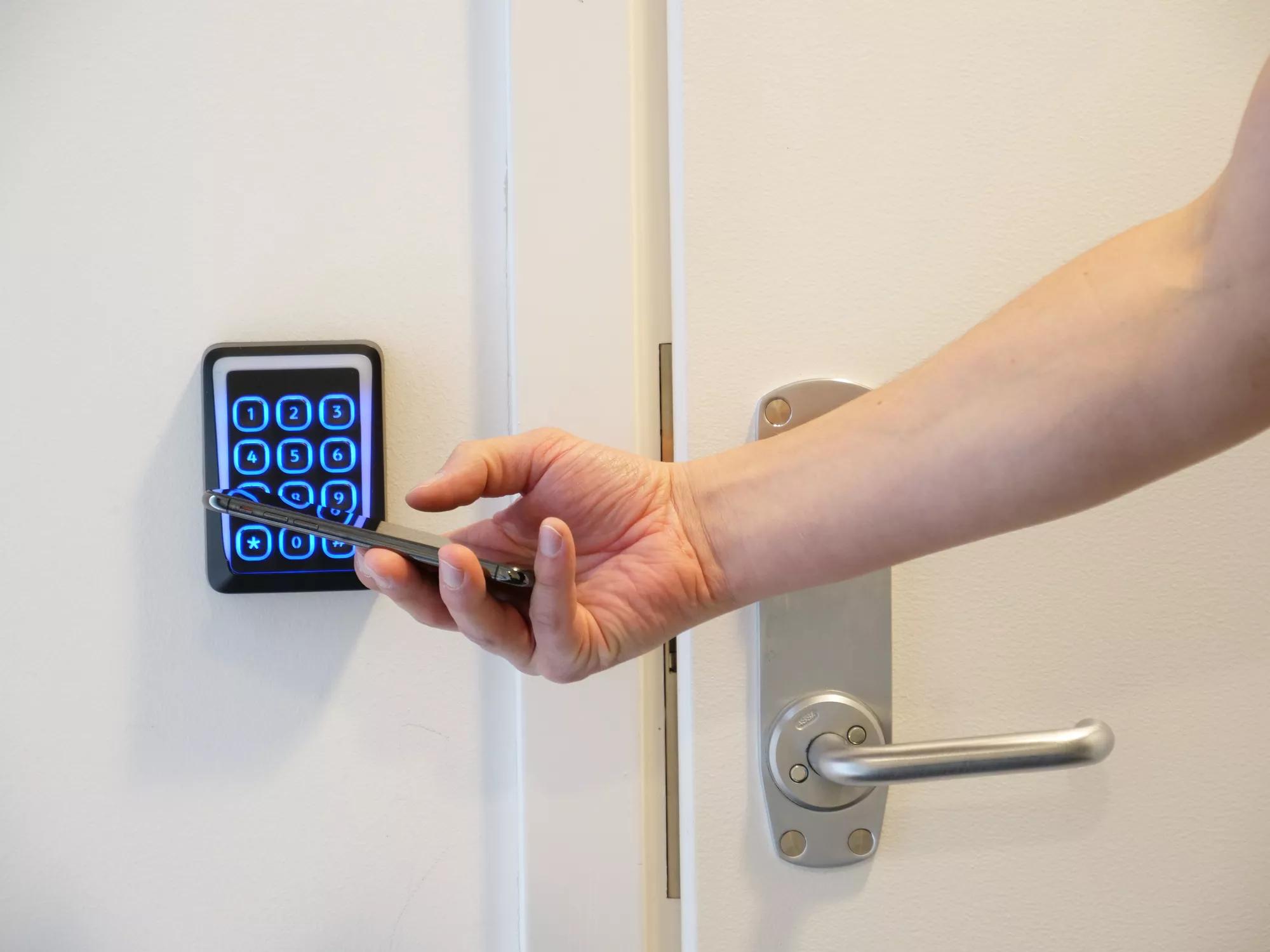 4. Meet safety and compliance requirements.
In recent years, organizations have had to assume greater responsibility for keeping employees healthy.  
The good news is that the same technology you would use for visitor management is also highly effective for workplace management.  
Whether it's automating temperature checks or reducing the risk of infectious disease transmission, through the use of technologies like touchless access control, visitor management solutions can help you manage the workplace for safety, and give you a complete audit trail. 
When it comes to compliance, depending on your industry, you may be required to collect certain information from everyone who enters your organization. You can build in necessary screening questions into your check-in process so that you capture the right information and store it securely for data and privacy protection.  
If you need to control access at the individual level, you can easily integrate advanced solutions like biometric readers that are both highly secure and touch-free. 
5. Integrate your other core systems.
A visitor management system doesn't have to be a stand-alone solution disconnected from your other security systems. In fact, you will extract the most value through integrations to your other systems like access control and identity management.  
In this regard, it helps to work with an experienced security partner who can help architect a solution that leverages the systems you already have in place, and introduce the right mix of new technologies.   
The goal is a unified solution that enables you to help manage access control, employee health and safety, and visitor flows from a single platform with real-time visibility to events and the reporting you need to improve safety and experience for all.  
6. Manage multiple sites.
Cloud-based visitor management makes it possible to manage multiple sites from a single platform for consistent compliance and experience across your organization. 
A centralized solution facilitates sharing of information and policies across multiple locations. This fosters transparency and collaboration throughout the organization. 
Not only do corporate health, safety, and security leaders have visibility to all that's going on, but local managers can be empowered to see and respond to events in their particular facility.  
Where it makes sense, you can still customize visitor requirements for specific locations. For example, a research lab may limit building access at certain times of the day.  
Just as importantly, a cloud-based visitor management system scales to accommodate new entry points, new offices and teams, or even entirely new sites.   
Give Your Visitors a Great First Impression 
Visitor management sets the tone for your customers' experience with your organization. It can make entering your facility a safe and frictionless experience that creates a positive impression. For employees, it creates a workplace they're proud of and happy to be in.   
We're here to help 
There's a lot to consider when evaluating options for your visitor management needs. Let our visitor management security professionals help you navigate those decisions. Get in touch today to set up a security consultation.
Disclaimer: By using the Blog section of this website ("Blog"), you agree to the terms of this Disclaimer, including but not limited to the terms of use  and our privacy policy. The information provided on this Blog is for information purposes only. Such information is not intended to provide advice on your specific security needs nor to provide legal advice. If you would like to speak to a Security representative about your specific security needs, please contact us.