Access Control Systems
The 3 Cs of Access Control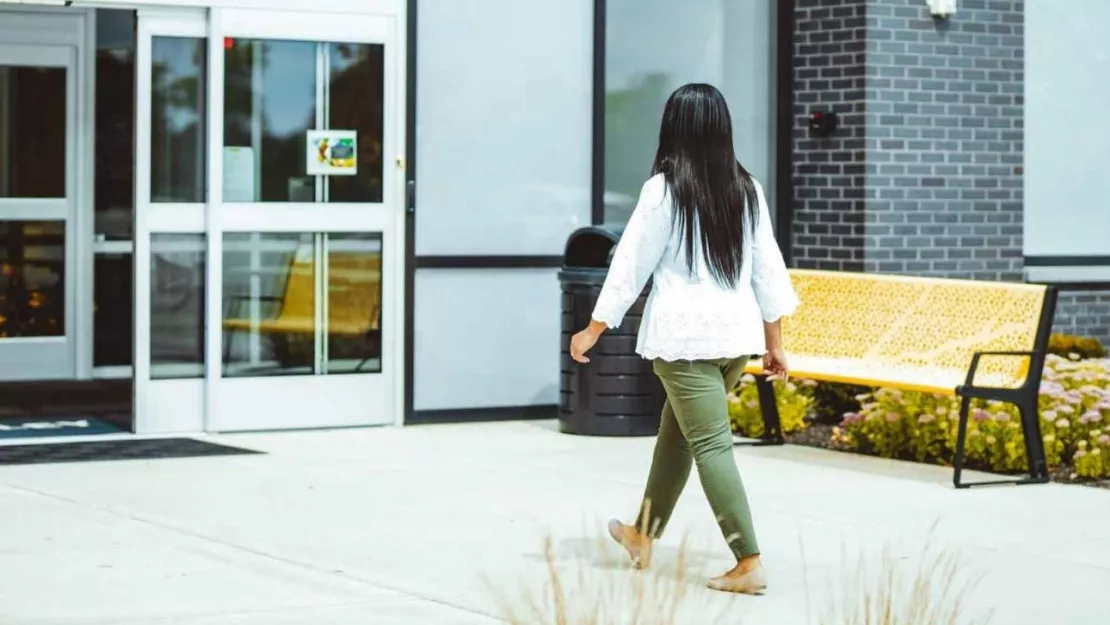 Access control means selectively restricting access to a specific space like a dormitory room, and office floor, an IT closet, a warehouse, or even a safe. Nearly every application involves traffic control through an opening. Sounds simple enough, right? Watch the above video and keep reading to learn how the three Cs of access control can help you make the right decisions.
What are the 3 Cs of Access Control?
Choosing the type of solution to deploy from the plethora of security systems available today, the specific application for each opening, coordinating the installation and addressing compliance requirements suddenly makes managing access at your organization much more complex. The last thing you need is to overpay for a complex solution that doesn't deliver.
There are a few critical qualities to look for as you evaluate prospective access control solutions. We've framed them as the 3 Cs:
Cost

Convenience

Compliance
Use these as parameters to evaluate how a potential solution can best deliver value to your organization.
Cost: Anticipate Hidden Costs and Avoid Overspending
Access control costs aren't only about the cost of a system. Take traditional hardwire openings for perimeters. Often, those perimeter doors have an automatic door operator or sliding doors for convenience. When you consider an access control application, you need to understand what you're integrating with and certainly what you are coordinating with to estimate prospective costs and avoid unnecessary ones.
Another goal you need to determine for cost is the level of security you're integrating with by answering these questions:
Will you need a standard card reader or a commercial access control system with biometrics?

How complex are the wirings of your buildings?

How many doors will you need to work on?
A good idea is to take inventory of what is being protected behind the opening. Asking your end-user what's the value behind that opening so you don't overprice your solutions. You may not need an expensive biometric application when you are simply controlling access to an office door with replaceable assets inside such as a TV. You can deploy solutions such as battery powered wireless locks which communicate over Wi-Fi for lower costs than the latest high-tech system.
Convenience: Verify Ease-of-Use and Integration Abilities
Start with determining how complex your end user wants the system to be. Keep in mind the current needs today as well as future access control additions. Will you require on-premise software that needs to be updated on a software schedule, or would a cloud-based door access system that automatically updates benefit you more?
To determine ease-of-use and integration, ask your team questions like:

Will we need to adjust for audit trails?

Are there locking and unlocking schedules we have to follow?

Will I be able to lock and unlock the facility remotely, or will we require somebody on site to address this functionality?

Will pin codes, proximity cards, mobile credentials meet our needs. Or do you think we need a more elaborate identification system?
Naturally, you want to be as secure as possible. However, you should also think twice about processes that would be too cumbersome and unrealistic for your organization.
Secondly, take note of your current building systems and infrastructure. Do you need to integrate with other automated building systems, such as HR databases, dining hall systems, or IT networks? Decide whether you need to invest in more up-to-date technology. For example, many organizations are moving away from card keys and PIN codes to mobile cards. Think about what would be the most efficient and effective for you and your end-users.
Compliance: Follow Core Safety Laws and Avoid Fines
Compliance is one of the most important—yet most forgotten aspects of job inspection. There are many regulatory codes for buildings and each code varies by jurisdiction—i.e. its city, town, and county.
When you consider different door access systems, your installation will no doubt modify each opening. This can mean pulling cables, installing new door hardware, and mounting card readers. Essentially, it means integrating with components you've never imagined. Every door opening is unique to itself.
When you modify the opening, understanding how the opening contributes to the overall compliance is critical.
You may not be able to apply certain hardware based on the openings location and the local code.
Every state and jurisdiction has adopted more than one published code. These model codes are updated on a routine basis (mostly 3-year cycle). Two important codes to know when quoting and installing access control systems are NFPA 101 (The Life Safety Code) and NFPA 80 (Standard for Fire Doors and Other Openings).
NFPA 101 addresses minimum requirements for building design, the construction, the operation and the maintenance requirements necessary to protect building occupants from danger caused by smoke, fire, and toxic fumes. The code applies to all types of occupancies and structures, including residential, business, mercantile, health care, daycare, and assembly occupancies.
Another critical standard equally important to the Life Safety Code is NFPA 80. It's known as the Fire Code, or the Standard for Fire Door and other Opening Protectives. Each jurisdiction has adopted and follows a specific revision. Your opening may reside on a wall that's fire-rated by design. Fire doors and fire operating systems must close in any event of the fire alarm system going off. You need to consider these capabilities when you have an access control system.
Finding compliant solutions not only protects your people and property, but also helps you avoid hefty fines.
For example, violations of NFPA Code 101 start with a $250 fine from your Authority Having Jurisdiction (AHJ). If the fine isn't paid or you haven't solved the issue within a certain time period, you'll be fined an additional $100 per violation per day.
Additionally, each day that you don't comply with a notice of violation will be regarded as a separate offense and treated as a separate penalty. This can result in enormous monetary and reputational damage, particularly if your building has a lot of infractions. Therefore, you must ask access control companies how their solutions uphold compliance laws.
Use the 3 Cs to Benchmark Access Control Solutions
The technical capability of a solution is significant. However, besides technical performance, you need to consider how effective it is within the context of your particular organization. Ask yourself these questions about different access control technologies:
Can your solution save you money or stave off penalties?

How easy can you install and use it?

Do you have a team for system maintenance, or do you need self-sufficient software? 
Our Access Control experts are here to help
Answering these questions can help you narrow down a solution that maintains business continuity and provides effective security. Securitas Technology experts are ready to help you navigate these decisions and ultimately find the right solution for you. 
Disclaimer: By using the Blog section of this website ("Blog"), you agree to the terms of this Disclaimer, including but not limited to the terms of use  and our privacy policy. The information provided on this Blog is for information purposes only. Such information is not intended to provide advice on your specific security needs nor to provide legal advice. If you would like to speak to a Security representative about your specific security needs, please contact us.