Access Control Systems
Types of Access Control: How to Choose the Right One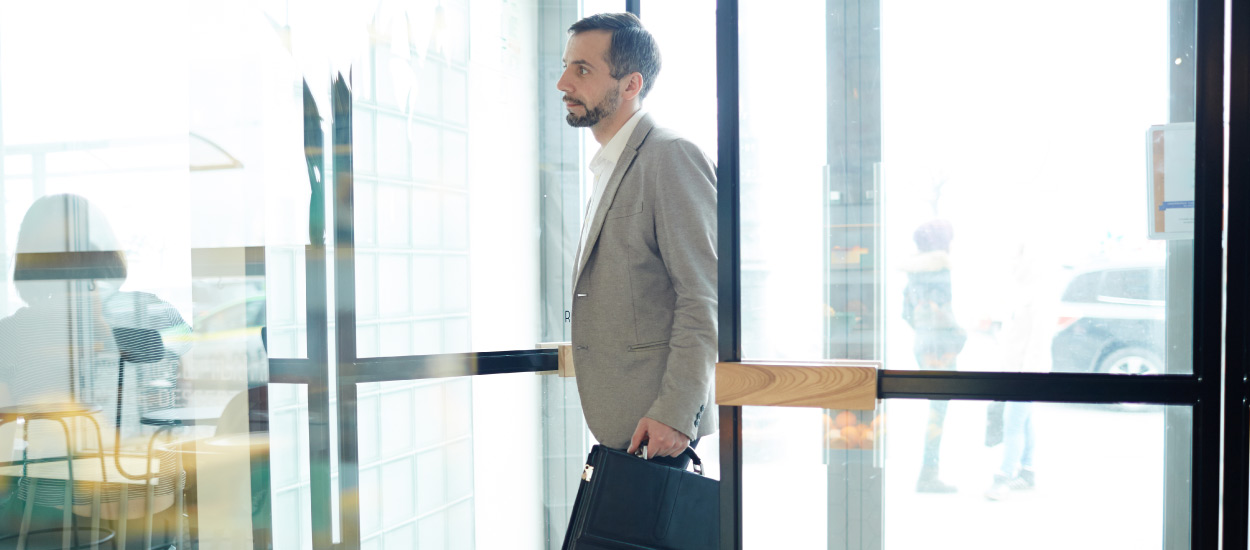 Types of Access Control 
The most common reason you may be interested in exploring access control is losing a legacy keying system, but it's important to understand the types of access control available.
Keep reading to learn:
What is the difference between an access system and an access control system?

What are the types of access control?

Which type of access control is best for enterprise business?

Which type of access control is best for small business?
The difference between an access system and an access control system
The typical access system is used for convenience. This solution will provide access to a door opening by giving an individual a credential that will allow them to have access to the door. Access credentials can come in many forms, such as a PVC card, key fob, smart card, and even Bluetooth capabilities on a smart phone. Any door being used for an access system would also need to have the associated electronic hardware on it. For example, a reader and electronic locking hardware will all be wired back to a control or head-end access system.
An access control system is the same as an access system, but empowers you to more effectively manage your facilities, from door openings to people flow.
Benefits of an access control system
Management of an opening includes monitoring the door for held open alarms, door forced open alarms, and actual door positioning (i.e., what state the door is in, open or closed)
Management of people is managing who has access, where they can go, when they can access, and when they cannot.
Integration of solutions by incorporating other solutions, such as video, into the access control system providing a software platform. This is most beneficial in campus settings, such as higher education or medical institutions with multiple buildings on a large piece of property.
Integration of databases allows you to manage one database to populate other databases, all in the effort to minimise the amount of manual labor that is needed to populate information into a system.
The different types of access control systems
Three main access control models categorise different systems. Choose a system based on whom you want to assign permissions to and how you want to manage them.
It's important to know that not all system types will be the best fit for your organisation. For example, a large enterprise may need a more stringent permissioning process than a small business. Consider the size of your organisation, the number of users you need to permission, and the degree of security you'll need. Use the specifics of your organisational landscape and your security needs to choose a system from the following three categories:
1. Discretionary access control (DAC):
A DAC system is unique because it allows business owners, rather than security experts, control over access rights and permissions for all users. However, the business owner needs to have full knowledge of security policies and system best practices. Therefore, you're entrusting your organisation's security to a non-expert rather than industry-trained administrators.
2. Mandatory access control (MAC):
This is a non-discretionary access control where one person has full authority to establish and reinforce access guidelines and assign permissions to the entire organisation. Usually, this person has a role like a Chief Security Officer. If your organisation requires a high level of security and confidentiality, this is a good option.
3. Role-based access control (RBAC):
This access control system restricts network access based on the role of individual users within an organisation. With this method, you compartmentalise your users and assign different levels of permission based on the user role. For example, you may want to give an internal employee more access than an independent contractor. Basically, the user's privileges depend on their role.
What type of access control is best for enterprise business?
Enterprise businesses tend to have specific needs, like integration, so it is important to choose the correct type of access control software platform that is equipped to handle those needs. 
It's important that the system is scalable so it can grow with business needs. An enterprise system is typically robust in nature so it can handle your growth potential. Remote management capabilities is one of the key features most commonly requested for enterprise business.
What type of access control is best for small business?
The right answer to this question is the one that meets your needs. Systems that are designed to work in the one to two door application for small businesses tend to be more cost-effective. These systems can be managed from the cloud or locally on-site.  It all comes down to what the client's needs are now and what will they need in the future.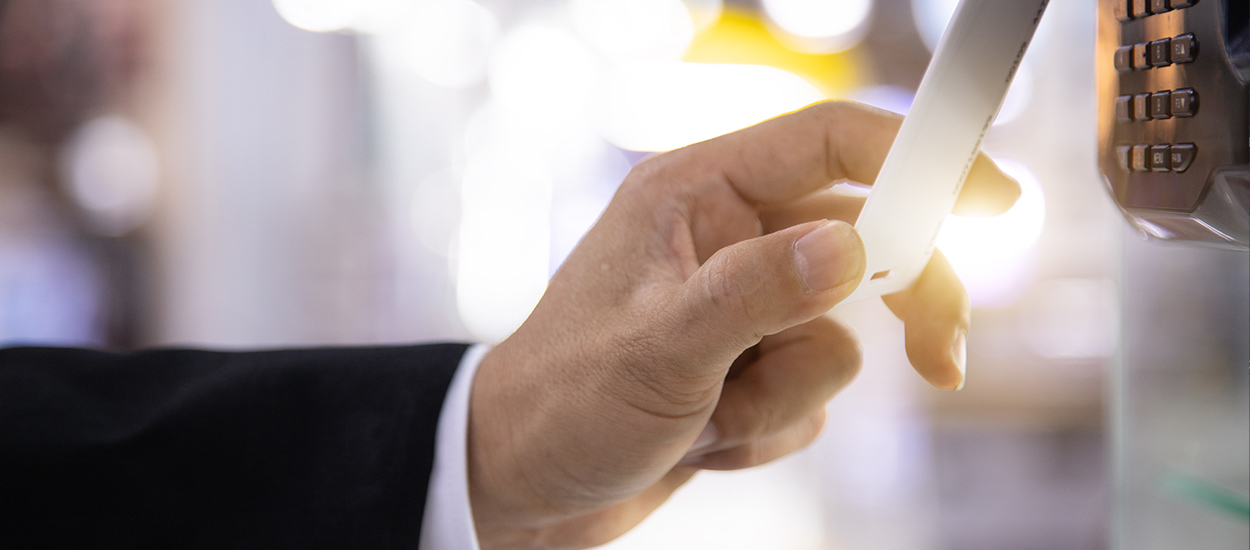 We're here to help you find the right access control solution
The types of access control can be simple in design or as advanced as your needs dictate. We're here to help you find the right solution. There is a solution available that is convenient and secure and works for your users' technology level.
Disclaimer: By using the Blog section of this website ("Blog"), you agree to the terms of this Disclaimer, including but not limited to the terms of use and our privacy policy. The information provided on this Blog is for information purposes only. Such information is not intended to provide advice on your specific security needs nor to provide legal advice. If you would like to speak to a Security representative about your specific security needs, please contact us.