Remote Monitoring
Why You Need Professional Security Monitoring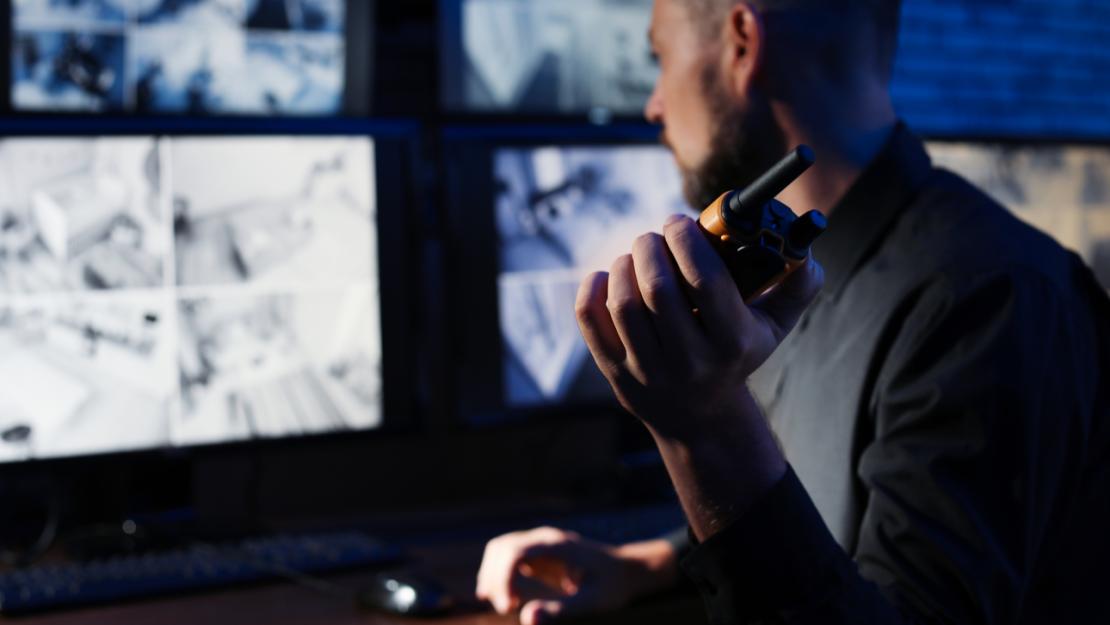 Professional Security Monitoring: Why You Need It 
Helping keep your people and assets safe and secure is critically important for your business, but with many DIY security systems on the market, you might ask what the value of professional security monitoring truly is.
In this article, you'll learn:
What is professional security monitoring? 

What should I consider before choosing self-monitoring? 

What are the benefits of professional security monitoring? 

How can professional security monitoring services work for my business? 
What is Professional Security Monitoring? 
Monitoring simply refers to someone monitoring your alarms, such as for fire, intrusion, flooding, or temperature control.  
If you monitor your alarm system yourself, that is referred to as self-monitoring. Professional monitoring, or professional remote monitoring, refers to when a person offsite in a monitoring center receives an alarm for your system and performs some kind of action, such as contacting the police. 
What should I consider before choosing self-monitoring over professional monitoring? 
If you're considering self-monitoring, it's important to understand the risks you will assume. 
No matter where you are or what you're doing, you will be responsible for receiving and reacting to alarms from your security system. Whether on vacation, in the middle of the night, or during another inconvenient time, it will be your responsibility to drop what you're doing and respond to every alarm that comes through.  
Challenges Contacting the Proper Authorities
Since you are always on call, you will be responding to alarms and alerting emergency services from wherever you happen to be. If you're in Dallas and get an alarm for your facility in New York, you'll only be able to reach the local Dallas emergency services if you dial 911. 
What are the benefits of Professional Remote Monitoring? 
If you've decided to go down the professional monitoring route, you'll take the additional steps necessary to communicate your alarms to a monitoring center. Some benefits of choosing professional remote monitoring include the following:
Better Communication with Police - Calls from professional monitoring companies are often prioritized as compared to calls on self-monitored systems. 

Professional service - Instead of relying on yourself or your employees, your monitoring services will be managed by professionals who are trained to handle a broad range of alarm situations. 
The real value of professional monitoring is that alarm companies know exactly who to call and what to say to minimize the time necessary for transfer of information.  Faster communication of alarms in conjunction with the fact that the monitoring center will know the information that is most important to the police agency should lead to more urgent police action when appropriate.
We're here to help 
There's a lot to consider when evaluating options for remote security monitoring, so let our security professionals help you navigate those decisions. Get in touch today to set up a security consultation.
Disclaimer: By using the Blog section of this website ("Blog"), you agree to the terms of this Disclaimer, including but not limited to the terms of use  and our privacy policy. The information provided on this Blog is for information purposes only. Such information is not intended to provide advice on your specific security needs nor to provide legal advice. If you would like to speak to a Security representative about your specific security needs, please contact us.