Remote Monitoring
7 Signs It's Time to Enhance Your Security System Monitoring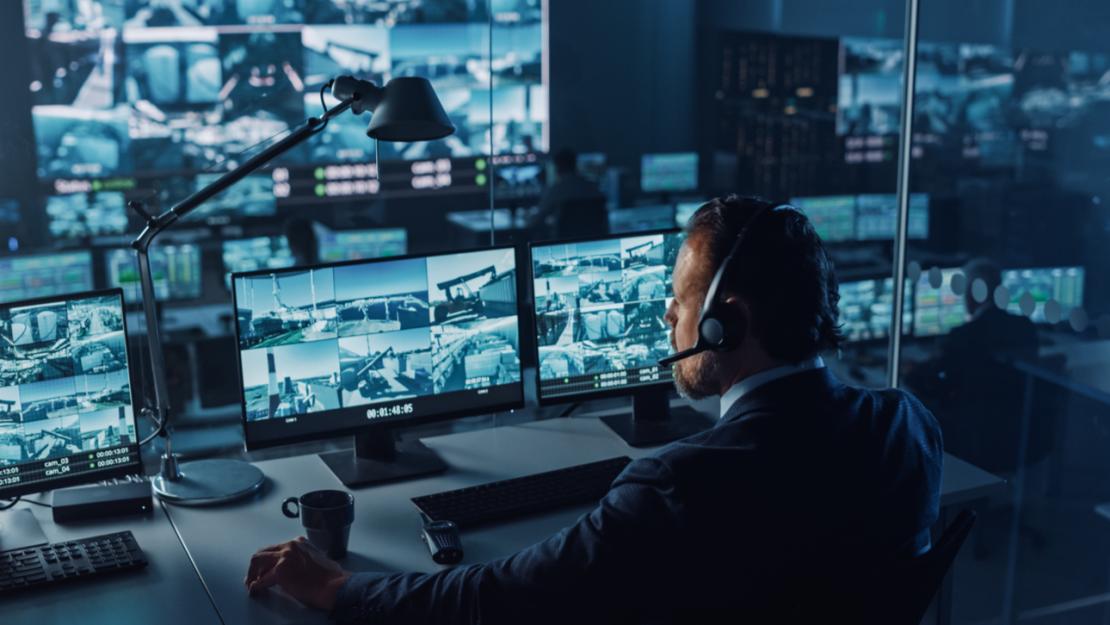 7 Signs It's Time to Enhance Your Security System Monitoring
Imagine that there's a blaring alarm at work that you can't turn off. You can't get anything done, you don't know if an actual crime is happening, and the police arrive on-site. It turns out to be a false alarm.  
This is a situation law enforcement officials face all the time. For them, it's a problem that wastes precious time that could be devoted to actual emergencies and it chips away at officer urgency. False alarms breed complacency for both you and law enforcement – a complacency that becomes dangerous when unsuspecting people find themselves in threatening situations.  
For your organization, it may also mean police fines for these false alarms that you could've avoided. If this happens repeatedly, it will naturally result in the far worse consequence of damaging police confidence in your requests for a response and reduce their willingness to respond with urgency, if at all, when there actually is an emergency.  
 
Security Monitoring Statistics 
is the average false alarm business cost per year 
of burglar alarms are not real crimes 
You may already have a security monitoring system in place, but: 
Has it made your life easier or harder? Have you accidentally set it off or called the police because of a false alarm? 

Are you making the most of its capabilities?  

Do you trust it to tell the difference between a person that has no reason to be on your property and a person that does?   

At night, can you go to sleep with full confidence that the security system at your place of business can spot a possible crime in progress without any staff present?  
Today's professional monitoring requirements are starkly different than they were a couple of years ago. Security needs have moved beyond just the protection of things to a greater focus on the protection of people.  Are your people in the right place at the right time?  Are they alone?  Is your security team on site?  This is increasingly not the case – so do how they stay connected to real time events and respond appropriately at times when they are needed?   
In a time where crime rates are skyrocketing and police are increasingly challenged to prioritize their resources, you need to make sure any request for their assistance is accompanied with compelling information that will help them respond quickly and urgently to a real emergency.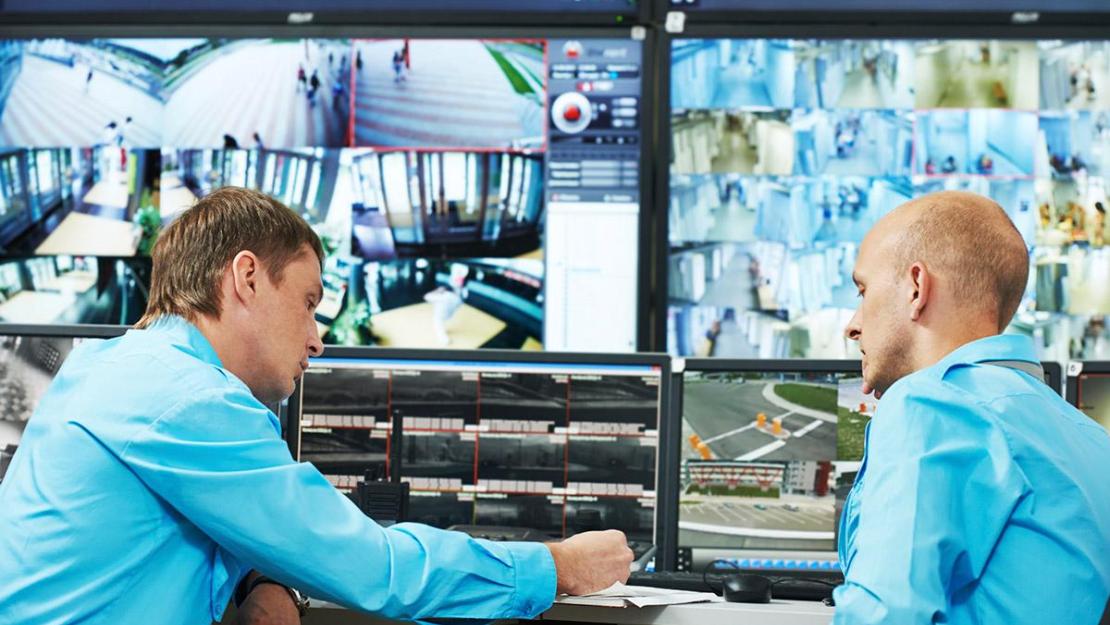 Can your current system meet the needs of today's professionals? The following are seven indications that it's time to enhance your security system monitoring.
1. Your commercial alarm monitoring goes off at the wrong times—or sleeps during the needed ones. 
Approximately 99 percent of alarms are false, and they're a constant aggravator for law enforcement. It's important to understand that alarm systems have become very reliable in detecting human presence at a protected site – the issue is that the vast majority of the detected alarms are caused by humans that have a reason to be at the location.   
So, when we talk about false alarm rates, it is important to draw a distinction between non-emergency alarms caused by equipment, and alarms caused by the customer due to lack of training or understanding of people in their own environment.  They burden law enforcement by diverting them away from solving real security problems.  Sometimes, intrusion alarms result in a request for police response to investigate the alarm source, but even then, the alarm is often false. Actual alarm apprehension rates are less than one percent.  
For your organization, false alarms: 
Disrupt employee productivity burdened by unnecessary phone calls, etc. 

Eat up time and valuable resources 
They're also costly—$3.2 billion a year, according to Security Info Watch. On a smaller scale, false alarms can cost unnecessary fines ranging from $25 to $400 for a first offense and can rise to as high as several thousand dollars after many alarms in one year. Police in some cities will refuse to respond to locations with repeat offenses.  The fines and rules vary depending on your city and state.  
Both organizations and law enforcement experience "alarm fatigue." Complacency is a huge risk. "Burglar alarms are typically given low priority by responding officers when up to 98% of them are not real crimes," said the  National Sheriff's Association.   
As false alarms keep happening, employers, managers, and even emergency responders may ignore them or not take them seriously. Don't be the security system that "cries wolf."  
False alarms are most often caused by people that have a reason to be on your property.  It might be an employee that does not have a current alarm code or has not been trained in the proper use of the system.  It might be a delivery person that has entered the property and is not even aware that security system is armed.  
It might be because employees are entering the wrong door at the wrong time of day. Regardless of the cause, it can be helpful to evaluate alarm data to identify patterns associated with false alarms to help formulate corrective actions. Knowing the time of day, the alarm points that are activated, and knowing the names of the individuals involved can help you quickly discern between employee training problems, vendor problems, security system programming problems, etc.   
Perhaps employees were coming in the front door and failed to disarm the system within the programmed 30 or 60 second grace period allowed by the alarm system.  They may have entered the wrong security code or forgot the code altogether. Perhaps the problem was not caused by a person at all, it may have been caused by a drifting balloon or a swaying sign, or even by an animal trapped in your facility – any of which could cause an accidental triggering of a motion sensor.  
What you need to identify is an actual crime in progress, and you need help doing so. Law enforcement budgets are constrained and their resources are often stretched thin, particularly as crime has gone up during the pandemic. It's critical to provide them with better information that helps them understand the alarm is real and therefore helps them to respond confidently, quickly, and urgently. 
2. You need help with active professional monitoring and verification. 
At some point, you or your guards have to sleep. There will be times when you're unavailable, in a meeting, or on a trip, and you won't be able to reach the police department for your facility because dialing 911 will connect you to police in the city where you are, not the city where your facility is.   
You may already have surveillance technology that works 24-7. However, when an alarm is triggered, who's going to verify it and communicate with law enforcement? How can you turn it off when you're unavailable or off-site?  These problems are best solved by professional monitoring services. 
What's valuable about professional monitoring is their tactical readiness – which means you can be confident that they are making the best decisions regardless of the circumstances at all times – they are ready to receive your alarms, quickly review, and quickly act.  They are engaging the right people and taking the right actions regardless if your employees are awake or sleeping, accessible or inaccessible, 24-7, 365 days a year. This center of trained monitoring specialists is the connection between your organization and public safety.
If your alarm system detects movement or noise, it will generate an alarm that sets professional monitoring in motion to review the information and prompt an appropriate response.  A monitoring center will be able to distinguish between different alarm signals sent from multiple devices. They can quickly review video that was captured at the moment the alarm occurred to better understand the cause of the alarm.  The monitoring center can also review audio captured by impact-activated microphones to better understand the circumstances of the alarm and assess the threat level.  
Next, the monitoring agents will verify and triage it according to your preferred response plan. Our trained professionals will assess the threat level of the alarm based on the information received.  They will contact a site representative or law enforcement officials and describe the event based on what they see and hear. When possible, video information will allow the monitoring specialist to give identifying information like the number of individuals involved, their behavior, a description of their clothing, and any other details that might be relevant to the police, especially when firearms are involved.   
When alarm companies report alarms to Emergency Communication Centers (aka 911 centers) and request a police response, the dispatcher will prioritize the request according to a scale created by the local police department.  The scale dictates how quickly and urgently the dispatcher will send a police officer to the location.  
While scales vary by jurisdiction, they all distinguish between situations that involve immediate danger and/or involve serious crimes in progress, and all other situations that are unlikely to be dangerous.  Situations that are considered dangerous prompt immediate police response, often with the use of lights and sirens on the police car, while non dangerous situations receive a low priority response from police officers as time and circumstances allow and without the use of lights and sirens.   
Many police jurisdictions in the U.S. consider the report of a unverified burglar alarm as a low priority unless the alarm company can provide verification information that confirms a probable crime in progress. With factual information and visible evidence, the police will be more likely to respond urgently and in a way that will deliver a good outcome for you.  
A quicker response time means a faster police arrival time and a higher chance of capturing an intruder, reducing potential losses. The results? A dependable safety net for your business.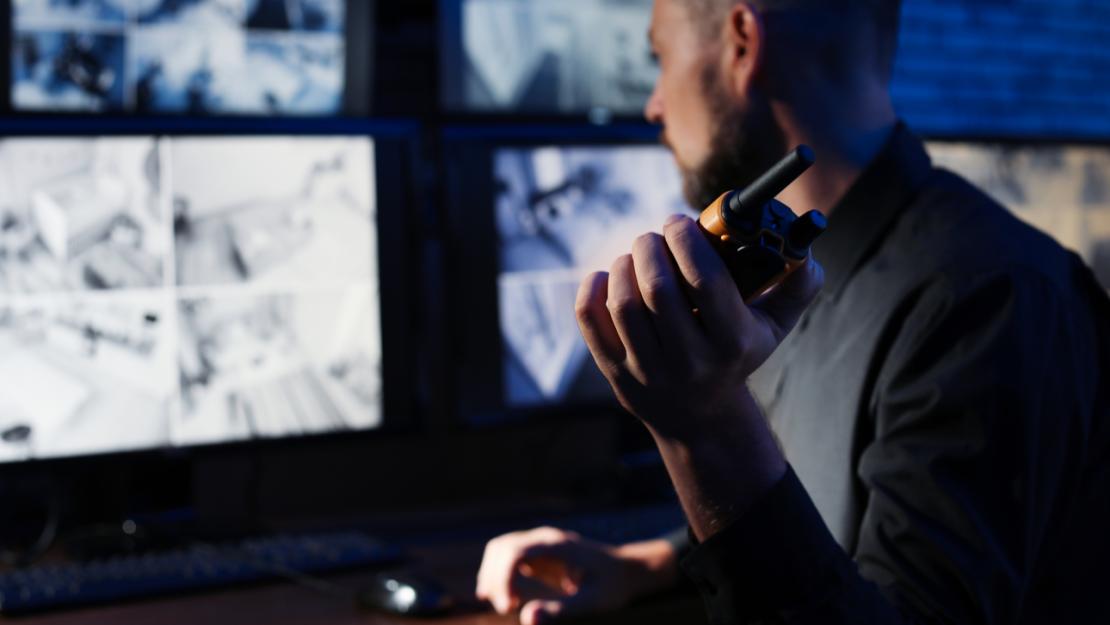 3. Your security monitoring system is old and unreliable —plain and simple.
Ideally, your security system will deliver value to your overall organization. It can't do that if it's a dinosaur. If your system has a pattern of failing, rebooting, or sending messages that indicate it is not working properly, it's time to look at purchasing a new system with greater reliability and modern functionality.  
You may have outdated equipment and technology. The core technology used in today's alarm industry is 50 to 60 years old, and it's easy to ignore a system that seems to be working year after year – when in fact the system has been left behind by current technologies. As an example, the past decade has brought about dramatic changes for many customers as they transition their alarm technology to network based communications.   
For many customers, these changes have brought significant reduction in telephone expenses while shifting away from phone technology that is becoming increasingly unreliable as phone companies upgrade their own infrastructures.  New alarm systems have far more sophisticated types of detection devices and communication pathways to reach the monitoring center – including cellular, network, radio (as well as phone lines).   
As the telephone companies upgrade their technologies, old technologies are sunset and decommissioned as seen in today's transition from 3G and 4G cellular technologies to 5G and beyond.   
We're now in what Security Magazine calls "The IoT era" for security technology. Currently, there are over 26 billion devices connected to the Internet, double the number there was five years ago. The staggering number of devices connected to the internet provide previously unavailable information to the customer and to the alarm company about changing circumstances at the customer's location.   
Gathering this data and applying sophisticated analysis is changing the way security services are provided to customers – services are no longer limited to cause and effect response that sends the police when an alarm is received, they are now moving predictive analytics.  
This period will also be known as the "Convergence Era." We will see a shift from Physical Security Information Management (PSIM) to Converged Security and Information Management (CSIM).  
This extends the capabilities of PSIM software beyond physical security to capturing and correlating data from multiple IT and security information management systems. This system type can support large-scale, widely dispersed networks, as well as supply-chain systems, logistics management, and manufacturing. In essence? The future means unified security management.  
Sometimes digitizing systems can seem complex and expensive. However, today's systems could actually save you money. You may be able to get rid of expensive phone lines while enjoying the benefits of sophisticated security technology.  
You can configure your security system to adopt different verification capabilities, like video and audio. Instead of paying for expensive installation, hardware, and upkeep, a subscription model offers a monthly cost and the ability to automatically update. If your subscription service is cloud-based, you'll automatically have a highly secured backup of your data offsite. 
When you decide to enhance your monitoring system, you can take advantage of today's technologies like AI. 
4. You need to tighten up operations.
Supply chain disruptions can be extremely costly for organizations – for some companies these can add up to millions of dollars of added expense and lost revenues each year. However, a reliable security system can go a long way to ensure integrity and efficiency of supply chain operations, shipments and deliveries. Proper management of these operations serve the organization by strengthening its reputation, saving money, and protecting your people.  
Half of surveyed leaders say that supply chain visibility will be their organization's top business priority in two years, says Security Magazine. Supply chains are simply one area where monitoring systems will play an integral role in providing this visibility.  Security monitoring technology will streamline operations.  
Many organizations like retailers use alarm systems to manage the consistency of their store's opening and closing patterns. The customer provides the security company with a schedule of expected opening and closing times and then request notifications if employees fail to arm the system and leave the premise by the expected time.  
A failure by employees to arm the system at a particular time is considered by some customers to be an indication of possible threat and can serve as a prompt to escalate a welfare check for employees to ensure everything is ok.    
Security data will be the cornerstone for making operations go smoothly. "More than ever before, organizations want access to real-time data that provides a deeper look into operations, compliance, device status, threat level, and more.  
Another way your system can help operations is through advanced analytics - deciding beforehand what data will be most valuable to your organization and why 
Retailers can use analytics to: 
Identify possible shoplifters and track their behavior patterns. 

Manage store traffic 

Monitor wait times 

Evaluate product/display activity and interest 
The more data and intelligence you capture, the more you can use it to drive and future-proof your organization.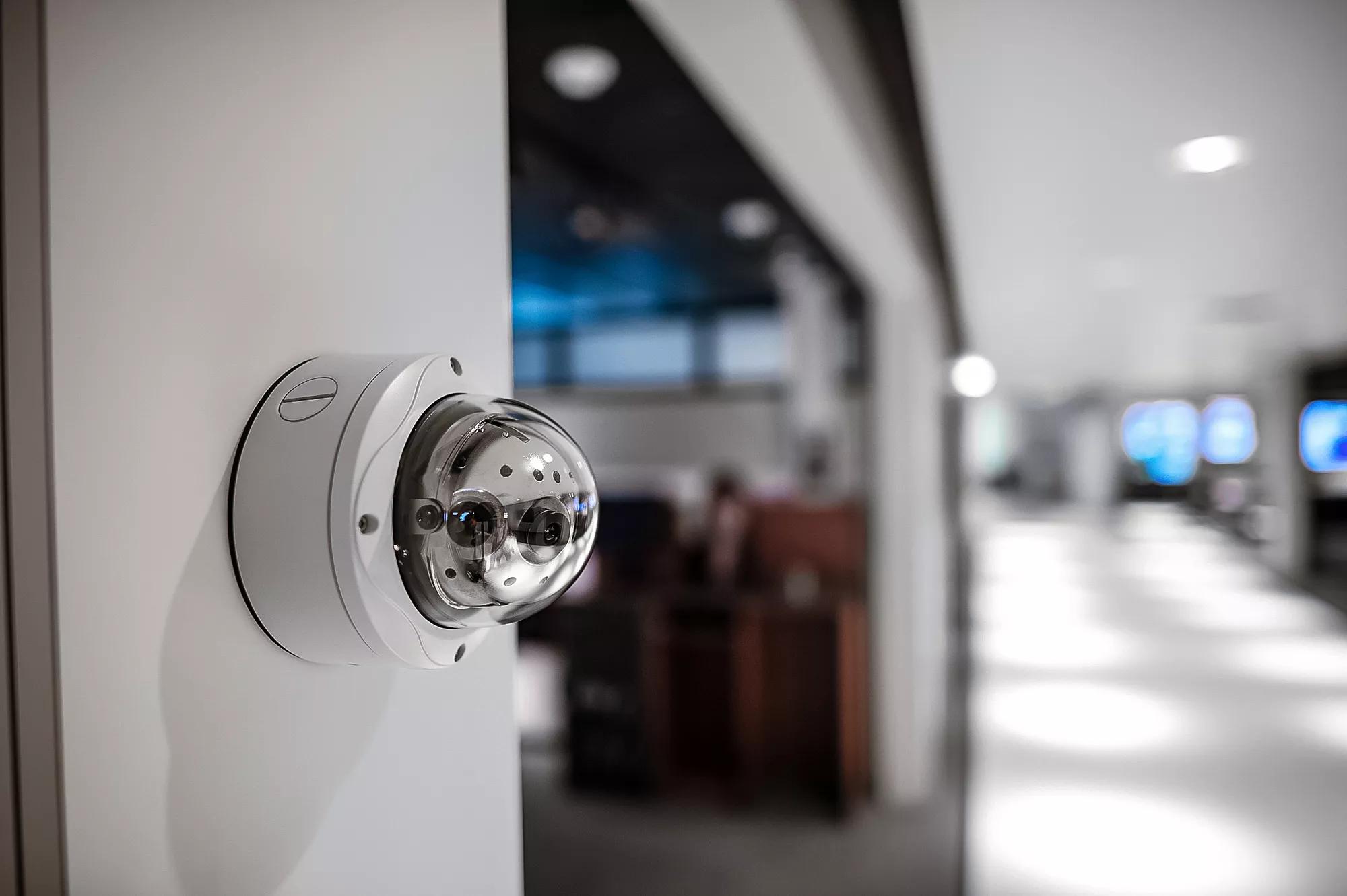 5. It's not effective enough for your particular industry or environment. 
What about banks or financial institutions? One way advanced video analytics and remote monitoring can make a huge difference is at an ATM. They need to be able to tell the difference between someone simply receiving cash for an evening out or someone who's sleeping next to the ATM, often times because it is in a sheltered area.  
With technology, banks can configure a defined zone around an ATM and set a time frame. The system can alert you of suspicious dwell times, or if someone is in the space longer than they should be, says Security Magazine.  
6. You're not sure if your system holds up against today's regulations.
To occupy a building, the building needs to maintain National Fire Protection Association (NFPA) fire code standards. For example, you have to install smoke detectors in office rooms and hallways according to very specific requirements. For fire alarms, they have to be compliant with NFPA's Life Safety Code, Sec. 9.6.4.2.  
Non-compliance with proper alarm procedures can result in complications from the local Fire Marshall. Fines can rack up to $250 or more per violation. 
Increasingly, police jurisdictions are implementing rules that say that the alarm must be verified by a person or by video or audio before contacting the police. This underscores the need for updated technology because the police won't respond unless they have confirmation of reliable information from your system. 
Also, it's important to optimize your insurance coverage. Some insurance agencies will not underwrite your insurance unless adequate security protections and monitoring are in place for your commercial property.  
The insurance will help cover any damage or loss on your property, replace stolen or damaged property, and cover certain equipment. If an unexpected event happens, you'll be glad you have them for support.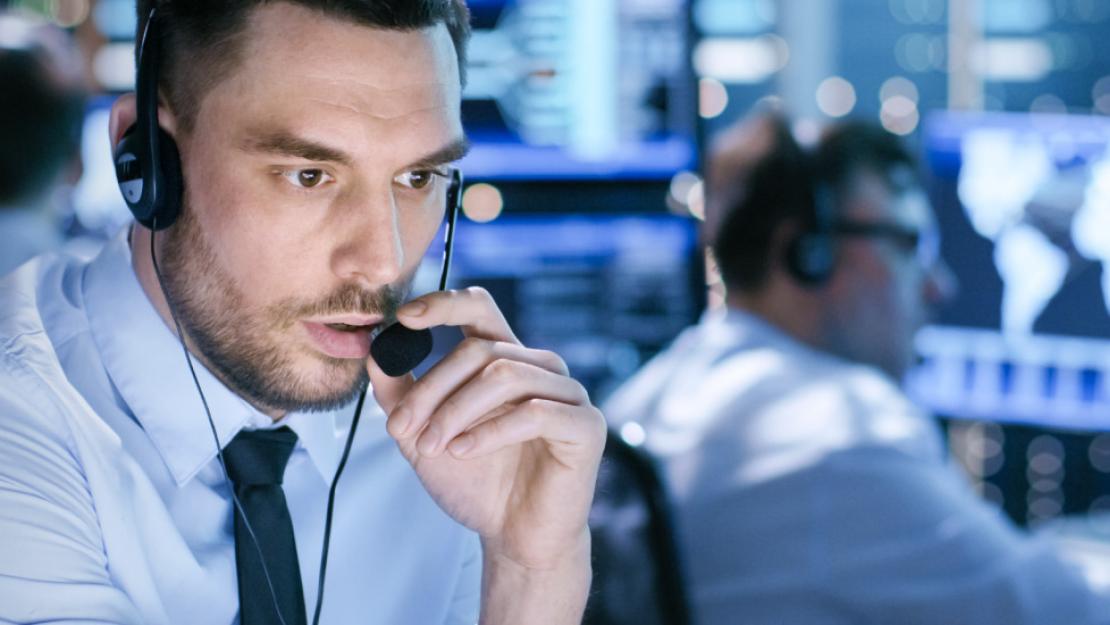 7. It needs to succeed in today's world. 
In 2020, over 71 percent of workers performed their job from home all or most of the time, says Pew Research. The pandemic sparked new innovations in security to enhance how organizations protect their people, assets, and facilities. 
One problem organizations need to solve is protecting property and assets when people work remotely, whether it's a few days a month or permanently. Look for opportunities to help improve the efficiency of your new work-from-home world.  Explore using remote monitoring systems that can help you lock and unlock gates and doors wherever you are. Today's solutions can also verify alarms remotely.  
When you're considering an update, ask your security provider if the system can detect criminals wearing a mask. The right system can identify a criminal even if he or she is wearing a mask based on identifying characteristics like height and weight, unique hairstyles, eye color, and more. Video analytics can also be used to confirm possible criminal threats. 
Touchless solutions are more important now than ever before. Solutions like touchless doors, mobile-activated identification, and NFC-powered access control will reduce the spread of germs and improve the health and safety of your employees.  
Human temperature screening is another capability to look for in security technology. Thermal cameras in these systems can't diagnose COVID-19 or any other disease, but they can detect abnormal temperatures and raise alerts if it's beyond a certain specified benchmark. You can use 100.4°F—the CDC's threshold for a fever. 
Remote monitoring technologies can do a lot more than raise alarm alerts. What if you work on a university campus and want to feel safe while walking around after dark? There are systems that provide a virtual video chaperone when you're walking alone or in risky areas and can be used to request a police response if you feel threatened.  
If you don't want a virtual chaperone but still would like the comfort of knowing a safety team's around, try remote tours. Agents can view live feeds and react to anything questionable during designated times. 
If you want a more obvious way of warding off criminals, your system should have a panic button. Hitting the panic button triggers our live monitoring agents to respond to an alert. The agents will be able to start a video session at your site and announce on-site that your property is being monitored.   
Use Remote Monitoring to Stay the Course 
Over the next couple of years, many employees will come back to the office, and many will continue to stay remote. You need a security system that will adapt to your organization's continuous changes and help your employees wherever they are. The more you make conscientious security choices that meet today's needs, the more efficient and productive your organization will be. 
Ready to enhance your security monitoring system? Get in touch with a security expert today. 
Disclaimer: By using the Blog section of this website ("Blog"), you agree to the terms of this Disclaimer, including but not limited to the terms of use  and our privacy policy. The information provided on this Blog is for information purposes only. Such information is not intended to provide advice on your specific security needs nor to provide legal advice. If you would like to speak to a Security representative about your specific security needs, please contact us.