Security Insights
Why (and When) You May Need Extra Help Managing Your Security Program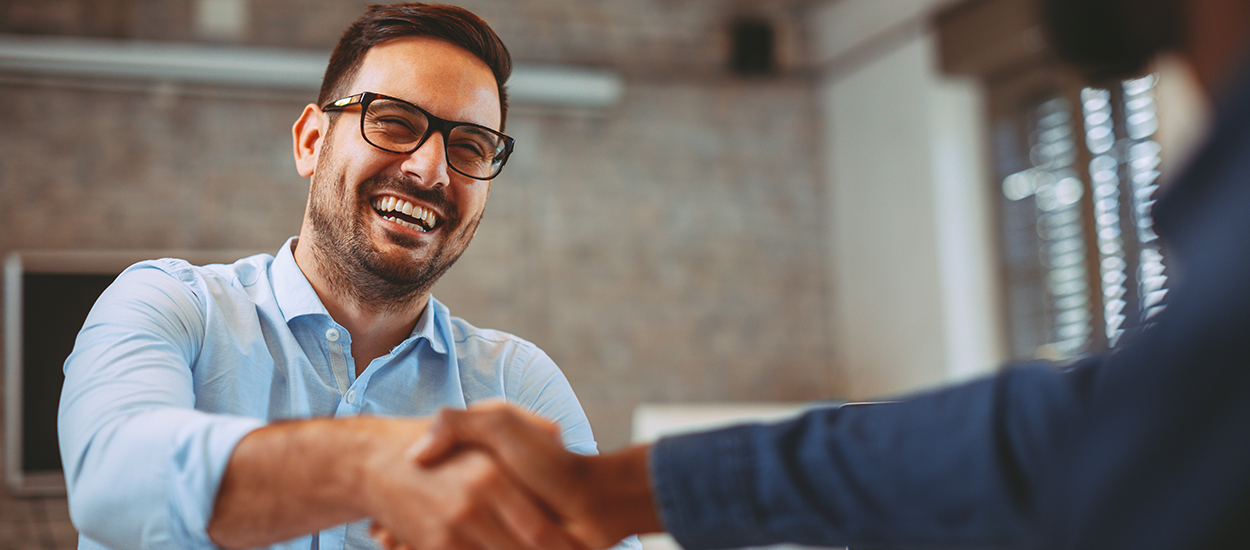 With all the new tools available to help you manage your home and work, it can be hard to keep up with the latest technology trends, let alone become an expert at using them. Drones, artificial intelligence, augmented reality and the Internet of Things have changed the way we think about the future.
The goal is to use these technologies to make our lives easier and more productive. What you may not realize, though, is that your security program consists of an important combination of complex technology and human resources that you need to manage to protect your business from physical and cyber attacks.
It's important to know when to call in a security expert to help you manage your security program, so you can stay focused on your business. This blog will help you better understand why and when you may need extra help.
When you need to connect your security system to the network.
IT and physical security have become more interconnected than ever before. Almost every new security device – be it a camera, reader or intrusion sensor – is connected to the local network or internet. This gives you advanced functionality, like being able to use your smartphone to manage your security solution from home or while on vacation.
The problem is that many legacy physical security devices, such as cameras or intrusion panels, were never designed with cybersecurity in mind. Putting these devices on the network incorrectly can expose them to hacking and other malicious attacks that can compromise the security system or, even worse, result in a data breach for your business.
For many organizations, the financial impact of a data breach far exceeds the loss or damage to the physical security system. According to some statistics, around 60 percent of small and medium-sized businesses that are forced to suspend operations after a cyber attack end up going out of business.
Your IT department may not be familiar with specialized software that runs the physical security system, so it's a good idea to engage your security provider.  Your security provider should have a strong understanding of IT project management and change control processes, so they can support you with professionally managed service offerings such as training, software upgrades and firmware patching to help solve IT-focused problems.
When it's been a while since you upgraded.
Applying regular software upgrades and firmware updates is important to address performance and cybersecurity concerns. The problem is that when you are busy running the day-to-day operations of your business, you don't always have the time to plan and execute an upgrade.
During the upgrade process, it's vital to have test plans created to validate new functionalities in addition to regression testing of legacy features. You need to check interfaces with third-party software and hardware.
It's not advised to deploy a new feature if doing so breaks other critical functionality in the process. You should only consider this if there is a significant business need to do so.
The IT industry best practice for software applications is to have separate test and production server environments. This allows for patches, upgrades and changes to be tested before they are deployed in the production environments. Unfortunately, it's not uncommon to find that the security system doesn't have a test environment, due to cost or lack of attention over the years.
For a small video surveillance or access control system, it may not be necessary, but in larger or more critical applications, it should be given serious consideration due to the size of the system and risks involved.
In some cases, a customer might decide that closing a cybersecurity vulnerability is more important than another functionality, and everyone should be aware of the tradeoff. New technologies and products will always evolve and emerge at a faster and faster pace.
When you have lots of changes or service needs.
Security and IT departments face common staffing issues and often don't have the internal staff or resources – or even knowledge or expertise – to manage all the components or software of their security or access control systems.
Leverage your security partner's professional services staff who are available on-premise or remotely to complement and supplement the skill set of your internal teams. By leveraging managed services, you can scale your team without having to staff/resource internally.
Deploying IT and software professional services requires understanding your priorities and needs. During the onboarding process, your security partner will perform an initial assessment of the environment and establish a service level expectation, asking some of the following questions:
What are the standard service response and resolution times required for your facilities?
Who are the key stakeholders and points of contact at your business?
What routine tasks do you want to eliminate from your workload?
Based on the needs assessment, a tailored services program can be built, making you more productive and delivering cost savings over the traditional break/fix model of support.
Security integrators invest in their employees by training them and equipping them for the challenges faced daily, including system patches and upgrades, database management, hardware replacement and disaster recovery.  With a security partner on your team, you can achieve your goals and focus on what you do best.
Disclaimer: By using the Blog section of this website ("Blog"), you agree to the terms of this Disclaimer, including but not limited to the terms of use  and our privacy policy. The information provided on this Blog is for information purposes only. Such information is not intended to provide advice on your specific security needs nor to provide legal advice. If you would like to speak to a Security representative about your specific security needs, please contact us.