Business Security
What to Look for When Seeking a New Security Provider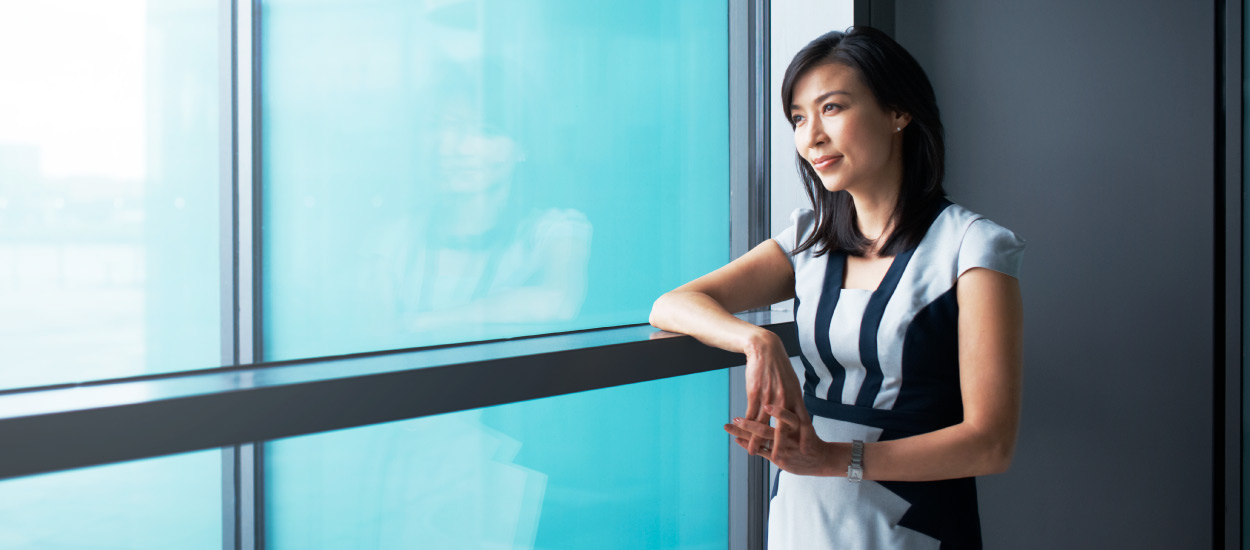 Are you reopening your business and wanting to learn about solutions to help you safely do so? Starting a new business or moving into a new building? Moving to a new facility to accommodate business changes? Unhappy with your existing security provider? Interested in the latest security technology? If you answered yes to any of these questions, you're likely in the market for a new security provider.
Ultimately, you're looking for a trusted advisor that is going to keep your people, property and assets secure – now and in the future. But how do you begin your search? One way to approach your search is to focus on three key areas: trust, technology and business type.
How do I find a trusted security advisor?
It's important to note that a security purchase is not a one-time transaction. This process is about finding the right advisor that can grow with you and your business over time and through change.
A trusted advisor acts as a personal consultant for your security needs. Their goal is to serve you. They're eager to find security technology and solutions that work for you and your business, and are focused on solving your business challenges, not selling a product.
With a trusted advisor, your first consultation should be full of questions aimed at better understanding you and your business. If they immediately start recommending a great new video surveillance system with all the bells and whistles, you may be talking to a transactional provider instead of a trusted advisor.
So, what should you be looking for in a security site assessment? Look for your potential provider to ask questions about your pain points, how you use your system today and your growth plans. Did they execute a thorough walk-through of your entire building, asking you questions about the different areas and needs? Are they helping you identify problems and opportunities that you didn't even know existed?
Focus on the process, not the solution. If the security provider has taken you through an in-depth consultation, that is a great sign they will be a trusted advisor going forward.
What new technology should a security provider offer?
As businesses begin to review and adjust to their new normal, many are looking at new technologies to help them do so.  There are new considerations with COVID-19, and well-known concerns around network security. New trends in machine learning and cloud technology continue to change the security landscape. Your potential security provider should be able to give you updates on these new solutions and technologies and how they can deliver innovative security solutions for your business.
Here are some new technologies or areas of concern that you may be looking for your security provider to guide you through during your search.
What should I do in regard to human temperature detection? This is one of the top questions in the industry at the moment. There are many new devices being advertised and sold, with varying claims attached to them. Work with your security provider – and do some of your own research – to understand the regulatory landscape and the pros and cons of different devices. As a consultative, trusted advisor, the security provider should also work with you on developing a clear policy and workflow to support any device purchase. 
How do I ensure that my physical security is not a network liability? Talk to your potential provider about how they would ensure that the physical security they have installed (or are going to install) is not the weak link in your network. Do they offer any solutions to help in regard to protecting the network? 
Can you explain upcoming industry trends and how they may impact my business? The potential provider should be talking about visitor management solutions, remote security technologies, network security, machine learning, cloud technology and more.
While you may not need any of these offerings today, knowing they're available can give you confidence that your potential provider will be able to truly protect your business as technology changes and your needs evolve.
Should I look for a local, regional or national security provider?
First, classify your business type today and consider future expansion. Is your business local, regional or national? Security providers can be classified in the same way, creating an initial match.
Local Business. Local businesses can match well with local, regional or national security providers.  While you initially may not want to work with the "bigger security companies," many regional and national providers have a branch structure in which sales consultants, technicians and other support staff live and work in proximity to your facility.
Regional Business. For regional businesses, it would be best to work with a regional or national security provider that aligns with your current and future expansion plans. Technician availability across these geographies will be key. Ask about the current technician footprint and how they will handle your potential expansion.
As you expand, will they have to hire more technicians, or do they already have people in place? Does the provider offer remote managed services to troubleshoot issues remotely or software solutions that can help you automate certain maintenance tasks? These conversations will help you better understand their ability to support your needs.
National Business. National companies align well with national providers. The footprint of a national provider will enable a simpler overall security strategy by giving you a single contact that you know can handle your national presence.
Lining up your business type with that of your potential security provider is key to feeling confident that they can provide the necessary resources to support your business.
Trust. Technology. Type.
As you navigate the process of selecting your next security provider, you should feel confident that you're selecting a company that will serve as your trusted security advisor for years to come.
Ensure they can handle your facility footprint today and in the future; that they will invest in new technologies and solutions to better secure your business; and that your conversations are consultative in nature. Remember, a trusted advisor will focus on your needs, not just a sales pitch.
By focusing on these three key areas, you can make a more informed decision and get started on your new security journey.
Disclaimer: By using the Blog section of this website ("Blog"), you agree to the terms of this Disclaimer, including but not limited to the terms of use  and our privacy policy. The information provided on this Blog is for information purposes only. Such information is not intended to provide advice on your specific security needs nor to provide legal advice. If you would like to speak to a Security representative about your specific security needs, please contact us.