Video Surveillance + CCTV Systems
Stopping a Tragedy in its Tracks, University of Kentucky Uses Video Surveillance in Dynamic Takedown of Armed Suspect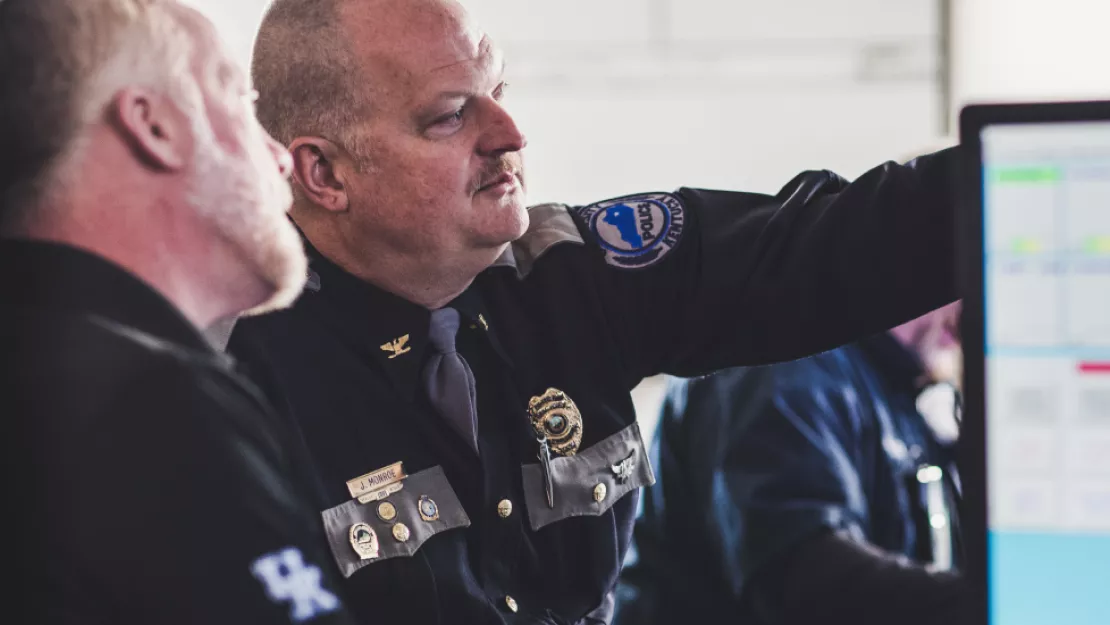 University of Kentucky (UK) Police Chief Joe Monroe got word on March 25, 2021 that a potentially armed and dangerous man was coming to UK Chandler Hospital's Emergency Department to visit a relative. That information set in motion a series of events that ultimately led to a peaceful resolution instead of what could have been a heartbreaking and violent end.
Watch the video below and continue reading for more insights on how video surveillance played a key role in the incident.
The Takedown
 The UK Chandler Hospital in downtown Lexington, Kentucky is the only Level 1 trauma center serving Central and Eastern Kentucky and accounts for about 60% of the trauma cases coming into the emergency department, according to Chief Monroe. Early that morning, he received a call from a neighboring police agency that a man assumed to be armed and dangerous was coming, and then minutes later, he got a second call that the suspect was headed to the hospital.
"We immediately stood up our Emergency Operations Center," Chief Monroe said. "The facility has a very robust video [surveillance] wall and camera technology, and we were able to track and find the individual."
The team immediately put together a plan to divert that individual as soon as he exited the facility.
"There was less risk if we took him down outside as soon as he walked out the door, so using the camera technology that we have, we were able to do a dynamic takedown as soon as he walked out," said Chief Monroe. "We were able to track him coming out of the building and direct our officers accordingly to take him into custody without an incident."
UK Police, in partnership with federal law enforcement agencies, secured the area, and searched the suspect's vehicle.
"The suspect, Bryan Carroll, 44, of Versailles, was taken into custody where it was determined that he was in possession of firearms, body armor and what police believe were two explosive devices," according to a UK press release.
At the end of the day, no injuries occurred in the incident.
The Technology
When Versailles Police contacted UK about the suspect, UK Police used its video surveillance system to determine the man was on-site, and was able to arrest him without incident as he was leaving the hospital.
Chief Monroe says, "The big thing for us was having that camera technology."
At the end of the day, the preparation and hard work of UK Police and all responding parties, combined with the tactful use of the university's video surveillance system, helped to prevent what could have been a horrific incident. "No one was in danger at any time," Chief Monroe said in a press interview with the Lexington Herald Leader. "This was a very quick response and takedown." As part of the department's commitment to providing a safe and secure environment, Chief Monroe shared they are always learning and evaluating vulnerabilities to increase security.
Disclaimer: By using the Blog section of this website ("Blog"), you agree to the terms of this Disclaimer, including but not limited to the terms of use  and our privacy policy. The information provided on this Blog is for information purposes only. Such information is not intended to provide advice on your specific security needs nor to provide legal advice. If you would like to speak to a Security representative about your specific security needs, please contact us.