Business Security
How to Design Your Emergency Corporate Security Plan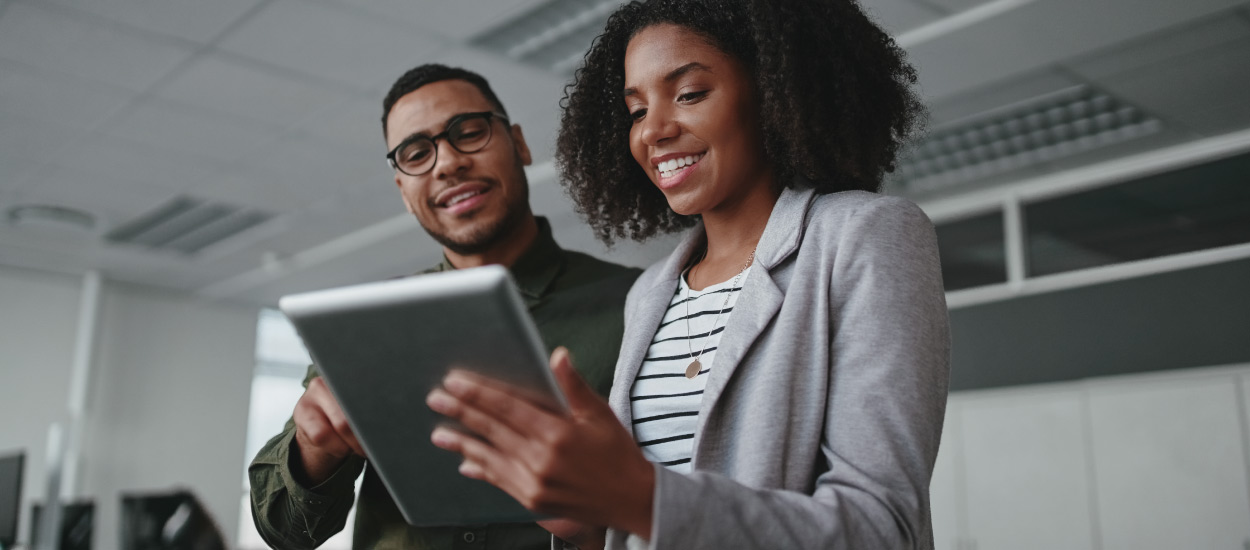 Times have changed. Gone are the days when you could plan on business as usual. Today, there are an increasing number and variety of business disruptions, ranging from public health crises like COVID-19 to inclement weather to dangerous people.
How will you respond to new threats? If you have a formal corporate security plan with documentation in place today, that's a great start. However, if your plan doesn't take into account emergencies and describe the actions your company will take, it may not be enough.
Now is the perfect time to revisit your preparations for emergencies and whether you will meet them with confidence, as opposed to on a wing and a prayer.
Defining Your Corporate Security Plan
What is a corporate security plan? Among other things, it is a document that establishes hierarchies, rules and permissions for building access and security systems operation by:
Business roles (e.g., worker, supervisor, manager, executive) and/or
Business functions

IT, maintenance, HR, production or
Faculty, maintenance, administrative, management
Your plan should not only establish rules for building access and security systems operation, but also determine who has data visibility into those systems, including video footage, alarm system activity reports and access control logs. Consider the following questions:
Who requires access to which buildings at which times? What about non-business hours, weekends or holidays?
If access to a building is granted to a person, role or function, what internal areas should remain restricted from them?
Who needs access to remote security programs that replay video, unlock doors or activate/deactivate alarm systems?
Who is on the emergency call list? What is the priority or sequence of that call list?
Who is responsible for designing, enforcing and maintaining the security model?
If you're dealing with multiple buildings, each with its own electronic security systems, evaluate your protocols. Rules may differ for building types – for example, manufacturing plants, offices, garages and docks.
Planning for the Unexpected
Once you have formally reviewed your security plan, take time to think about how emergencies or times of heightened awareness will necessitate changes in your security policy. Here are a few more questions for you to consider:
How will you make changes?
Are the changes standardized?
Are they easily enacted?
How will you alert and inform your workforce?
Will they understand and follow protocol?
In addition, should you have two or even three levels of security status? Here is an example of a three-tiered security policy:
Security level is GREEN. Premises are accessible per normal company policy. All employees have entry access subject to their regular work areas, times and roles. The lobby is unlocked and a receptionist is in place during business hours. Visitor information and time on-site is logged.
Security level is YELLOW. Premises are restricted. An event has occurred, or a problematic situation exists. This could be due to any number of reasons, including inclement weather (blizzard or flood), critical business issues, police investigations or activity, local emergency, electrical or plumbing outage, major construction or remodeling or more. Buildings are open to select personnel only, such as maintenance personnel, management and only workers involved in critical tasks. Temporary access for others is by request only. No visitors or students are allowed. Production and general work are subject to changes in schedule. All access doors, including the lobby area, are locked.
Security level is RED. Premises are locked down and business operations are suspended. This could be the result of inclement weather (hurricane or tornado), active shooter or national health emergency. There is no admittance except for police, fire department and senior management. This is a complete lockdown with no working credentials. No regular workers are in the building. Escort is required for anyone needed on-site. Backup power may be in operation. Ensure all security systems are backup power-enabled. All events captured on video are immediately evaluated for intruders or other threats.
These measures may seem draconian at first, but considering the amount of time that can be lost in analyzing, creating and putting these types of restrictions in place each time an emergency arrives, they are well worth preparing for in advance.
Active planning for emergencies with supporting documentation reduces mistakes and loopholes in your security program. Surviving – and thriving – during unpredictable events helps ensure the continued well-being of your enterprise.
The good news is that most electronic security systems already have the features available to create and manage these scenarios — provided you know how to manage the systems properly. If your company has already made a sizeable investment in these technologies, it's time to put it to work. If what you have in place is aging or outdated, in poor operating condition or if you feel your personnel are not sufficiently trained in using them, reach out to your security partner for assistance.
Disclaimer: By using the Blog section of this website ("Blog"), you agree to the terms of this Disclaimer, including but not limited to the terms of use  and our privacy policy. The information provided on this Blog is for information purposes only. Such information is not intended to provide advice on your specific security needs nor to provide legal advice. If you would like to speak to a Security representative about your specific security needs, please contact us.