Access Control Systems
Enhance Your Access Control System for Workplace Management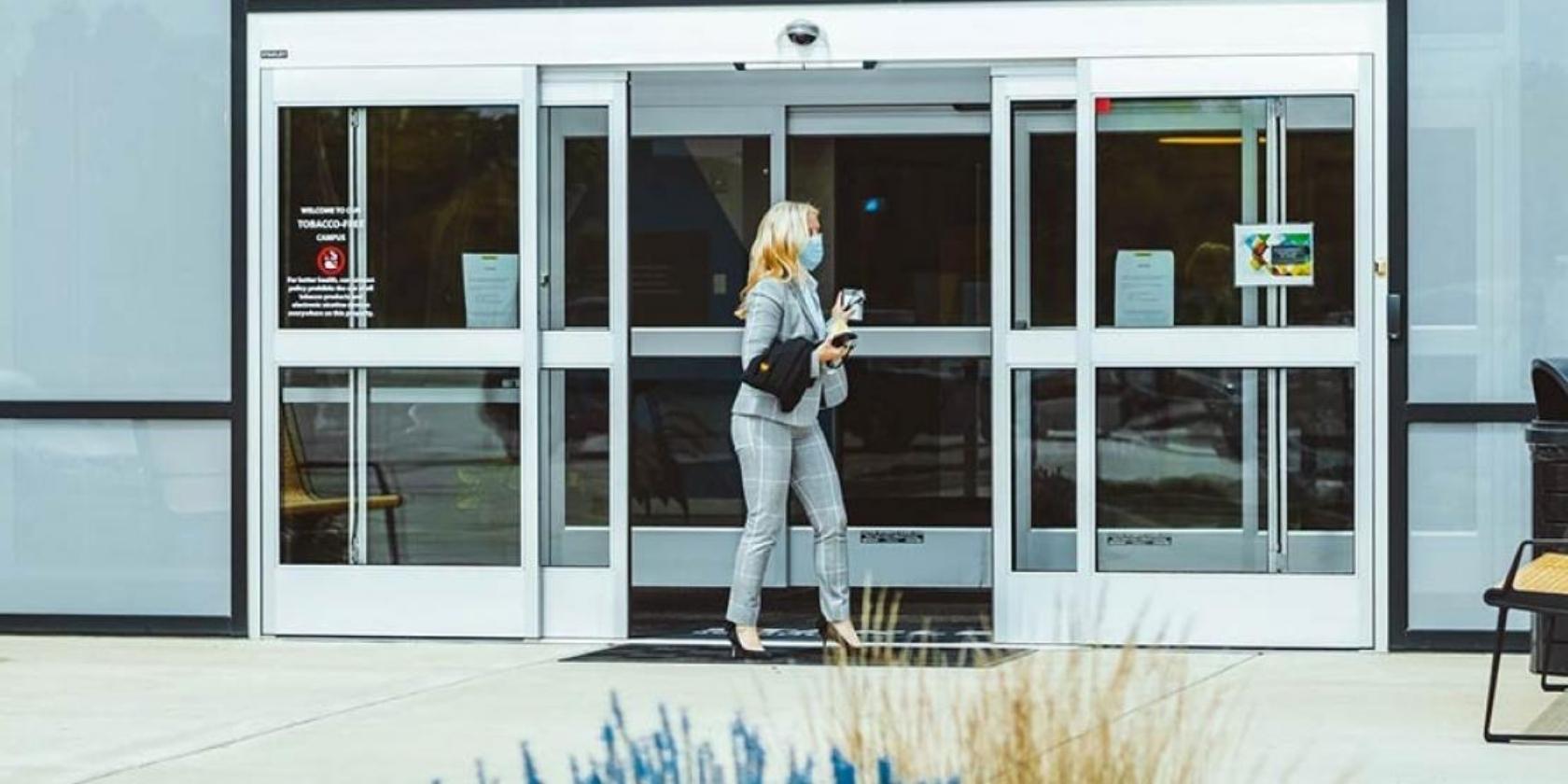 In its most basic form, physical access control can be a physical key to a lock on a door. Through an administrative process, physical keys can be assigned to people to grant them access to a space, therefore limiting and controlling access to that space.
Access Control Integrations
There are many integrations that can be added to an electronic access control system now to enhance the features and add additional benefits. These integrations can typically be done either through connecter software applications or APIs that can allow multiple systems to talk to each other and work together for seamless business access control and management.
Directory Services
Most electronic access control systems can integrate to directory services such as Active Directory, Azure AD, or Google as well as human resource information systems or time and attendance systems to allow for easy onboarding and user management.
Video Management Systems
Many physical access control systems can integrate with video management systems to tie in features, such as video verification, to confirm that a user trying to gain access is who they say they are, or for alarm/event verification by tying a particular camera to the entry/exit of a space. VMS integration can also be used within an access control system for people counting and space management, or preventing tailgating (following an authenticated user into a controlled space).
Building Management and Visitor Management
Many electronic access control systems now also support integrations into building management systems such as lighting controls or HVAC management where data from those systems can be pulled into and monitored through the access control system. Visitor management has also been a popular integration and goes hand in hand with access control. A guest can be sent an invitation and a mobile credential so that when they get onsite, they can scan in and their host can be notified that they have arrived and are in the lobby.
Health and Safety
Perhaps one of the biggest integrations of the past year has been health and safety integrations, driven largely by the COVID-19 pandemic.
These integrations can allow you to automate visitor management, employee access, symptom screening, and body temperature detection and build all of this into customized workflows. For instance, visitors can be registered and scheduled beforehand and sent a simple symptom survey the day of their visit. If they do not currently have any symptoms, they can be sent a unique mobile credential to scan when they arrive on site, notifying their host that they have arrived and giving them access. If they do currently have symptoms a notification can be sent to HR, or the visit can be automatically postponed. Likewise, employee occupancy and flow can be automated as well. If some employees only need to be in the office on certain days or at certain times, they too can be sent a survey each day about symptoms and be granted or denied access to certain areas. This allows the business to ensure that employees have an easy and affective way of reporting symptoms in a safe and timely manner while the right people get notified. The employee can then also be sent follow-up instructions about next steps, whether it be further screening or a mandatory quarantine period.  
We're here to help
The goal is no longer just limiting access to a particular space but rather managing that space effectively.
Modern electronic access control systems offer a wide variety of features to allow you to better manage business spaces and to protect your business and your brand. Working with a qualified security sales consultant will ensure you are not installing old technology into a new installation. There is an access control solution available that is convenient, secure, and works for your user's technology level. 
Connect With A Security Expert
Disclaimer: By using the Blog section of this website ("Blog"), you agree to the terms of this Disclaimer, including but not limited to the terms of use  and our privacy policy. The information provided on this Blog is for information purposes only. Such information is not intended to provide advice on your specific security needs nor to provide legal advice. If you would like to speak to a Security representative about your specific security needs, please contact us.