Security Insights
A Business' Balancing Act: Pairing Culture and Experience with Safety and Security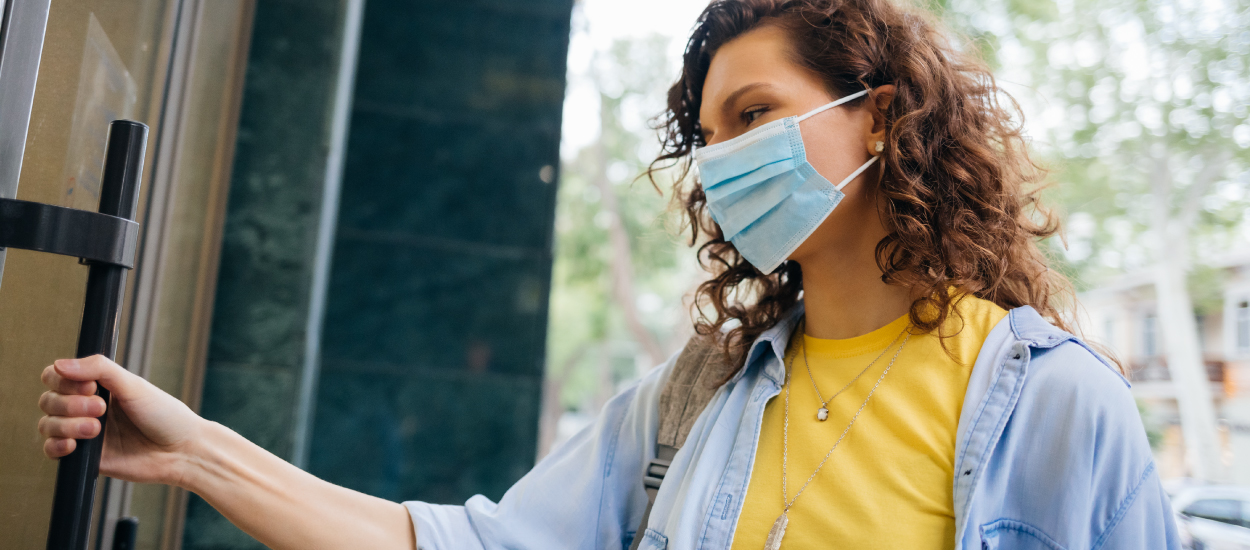 Organizations are making decisions about their commercial security and what safety and security protocols to put into practice as they welcome back employees to offices and customers to retail locations, and the impact is huge. For both scenarios, though, keeping people safe, secure and confident they are protected is critically important.
We recently sat down with Senior National Account Manager Topher Cramm and Director of Vertical Technology Lance Holloway to talk about how these decisions will affect organizations' bottom lines.
This is what you need to know:
1. Companies must keep culture and visitor experience in mind as they welcome employees back to the office.
2. Customers want to feel comfortable and confident when entering a venue.
3. Businesses of all sizes need an organizational tool to address these pain points, optimize labor savings and reduce errors.
1. Company culture is at stake as organizations welcome back employees.
As people return to offices, organizations must keep employees safe without an experience that is cumbersome at best and restrictive at worse.
"Business leaders want to provide a safe and secure environment for their employees, but they don't want them to feel like they're going to work in a prison," Topher said.
2. Customers want to feel confident in their safety as they return to businesses.
As retailers welcome back customers, they're tasked with creating an experience that makes people feel safe but doesn't place a burden on operations.
"I've talked with a number of retailers that have 100 to 1,500 locations, and I see them struggling with making customers feel comfortable and confident that they're not coming into an environment that's unprotected," Topher said. "They're looking to technology to enhance and automate that process without encumbering the throughput of their customers."
3. Connecting all the dots means a more seamless visitor experience and money saved.
A seamless employee or customer experience means having a comprehensive, integrated visitor management system on the backend – and that means less money spent on covering the gaps left by other disparate systems.
"A lot of technologies came to market too early and are providing a false sense of security for organizations," Lance said. "The amount of money organizations are spending on technology does not increase the quality of that solution and the ability to get employees safely in and out. Organizations need a tool and a master architecture that takes all the odds and ends throughout an enterprise and connects them to a dashboard. This optimizes labor savings because it can scale. The more you automate, the more you save, and it also reduces error because you're not going through spreadsheets and deciding who needs access to what manually."
To learn more about automated solutions that can help your business welcome employees and customers back to a safer, healthier environment, contact us today.