Business Security
The Biggest Gap in Your Safety and Security Program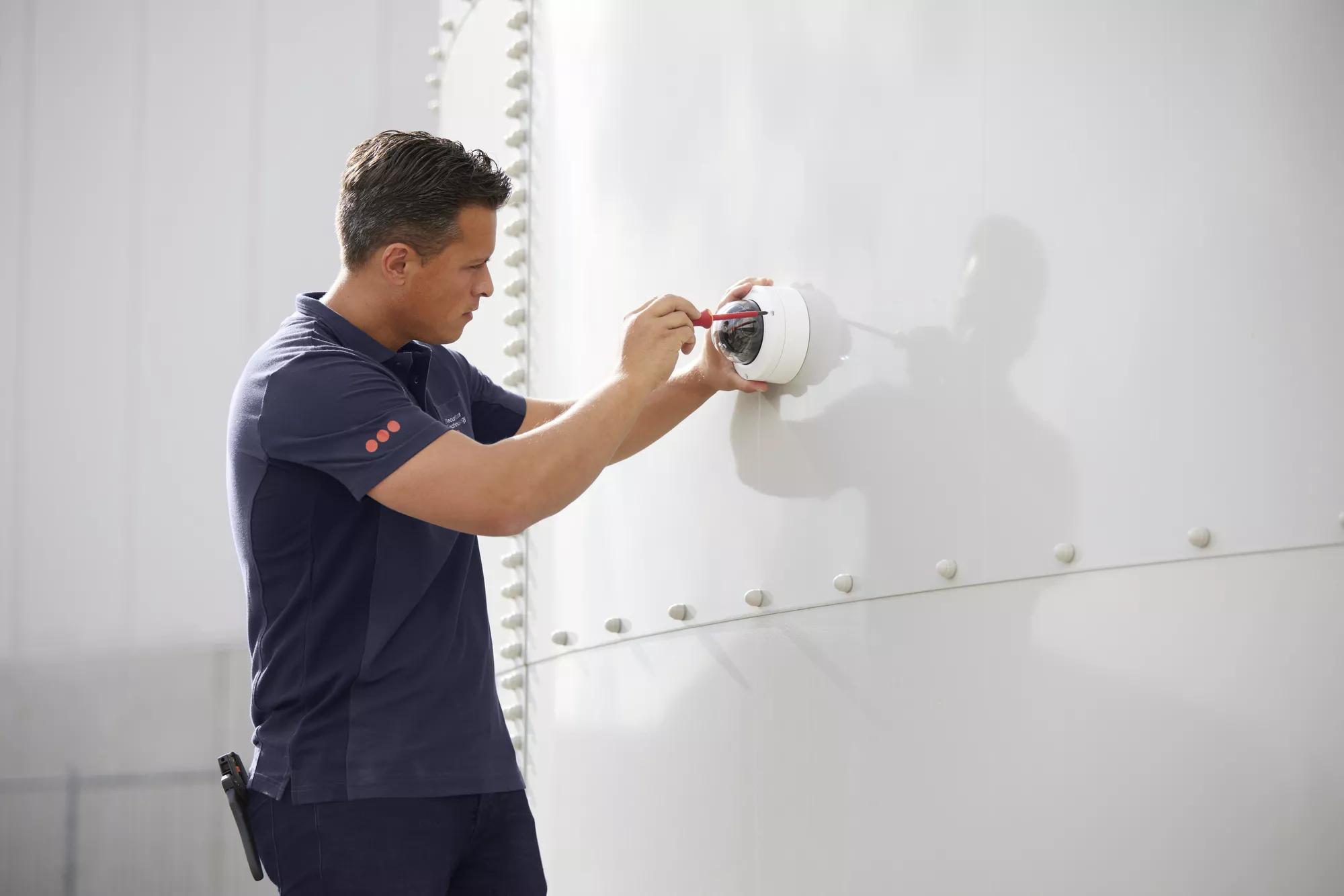 Preventative maintenance and ongoing service can be one of the biggest gaps in most organizations' safety and security programs.
I receive and review dozens of requests for proposals from organizations large and small on a weekly basis – and, in almost every case, the majority are written around a product and not the most essential aspect of any life safety and security system, and that's the service.
As the industry continues to develop exciting new technologies, you can't forget about the importance of maintaining the value of your existing investments.
One of the best ways to ensure you're maximizing the performance of your current systems is to establish the proper preventative maintenance program, complete with the necessary service plans and training. Here are some things to consider as you build and evaluate your program.
Preventative Maintenance
What is preventative maintenance for safety and security systems? Preventative maintenance is regular on- and off-premises health checks of devices on your systems. It helps keep your security systems running smoothly and can also help prevent small issues from turning into bigger, costlier problems. You should have a preventative maintenance program that includes cleaning, testing, inspecting and updating.
Review what kind of preventative maintenance you currently have in place, then consider how you could be more proactive. Do you have the ability to remotely detect and diagnose issues before something breaks? Keep in mind that it's almost always more cost-effective to fix something before it breaks, so having a way to troubleshoot system issues before rolling a truck could help drastically reduce your cost of service.
Also, technical reviews are another important component of preventative maintenance, especially as the number of safety and security IoT devices continues to increase. These reviews will help uncover whether your connected devices are protected and running on the current firmware, or if they're vulnerable to cyber threats.
Service Plans
When reviewing your preventative maintenance program, determine whether it's efficient and effective for your own teams to perform the necessary services for your security systems, or if you should rely on a security provider to do this instead.
We often hear that customers "can" perform their service in-house; however, it's not a question of if you can but rather, if you should. Are your service team members properly trained and certified on the equipment to ensure a timely and effective resolution to your service needs? This is a question that should be considered when building a service strategy.
Service plans from  providers are common and strongly encouraged for organizations that don't have the necessary expertise in-house to solve complicated hardware and software issues that may occur with today's security systems.
Additionally, when a warranty period ends, it's important to have a service plan in place to avoid costly one-off service calls. Many organizations forget to do this, because they don't have warranty information documented anywhere. This information should include two things: When the warranties expire and what the service expectations are after they expire – meaning, what you are going to do to ensure that your devices are functioning properly and are protected.
It's important to note that service plans aren't just about rolling a truck anymore. Over the years, the dynamic of service has changed significantly, and there are many more service options available today – including remote services – that allow organizations to be more efficient and cost-effective in how they maintain their systems.
Ongoing Training
Finally, you'll need regular training on your systems in order to optimize your investments. As we noted in a previous blog post, after the initial setup and training for a system are complete, end user familiarity and comfort tend to flatline, leaving the system operating at a basic or entry-level configuration. When this happens, the system never quite makes it to the "solution" status, and maintenance often falls off the priority list.
To avoid this, organizations should determine what they will do on a quarterly, semi-annual or annual basis to ensure their security and IT teams are up to speed on all the updates regarding their systems.
As you evaluate your preventative maintenance program, determine how you will train your team on an ongoing basis to support the security technology you've invested in.
So, before you start planning your next big system upgrade or migration, take a look at your existing support structure. Ensure that you have the proper training, ongoing service and preventative maintenance program in place to help you realize the full potential of your investment.
Disclaimer: By using the Blog section of this website ("Blog"), you agree to the terms of this Disclaimer, including but not limited to the terms of use and our privacy policy. The information provided on this Blog is for information purposes only. Such information is not intended to provide advice on your specific security needs nor to provide legal advice. If you would like to speak to a Security representative about your specific security needs, please contact us.